The Tibooburra Hotel has been severely damaged in a fire according to a story published by ABC Broken Hill.
UPDATE
The fire appears to have broken out at around 11:30 pm last night (Wednesday 10 February 2021), with reports that the hotel was well alight. Fire crews from the New South Wales Rural Fire Service attended however it is now being reported by the Barrier Police District that the hotel has been completely destroyed.
Two men, aged 27 and 51, have been flown to Adelaide by the Royal Flying Doctor Service in a serious but stable condition with burns to their face, body and hands. A third man, aged 74 has been flown to Broken Hill Hospital for treatment to serious lacerations and burns – he remains in a serious condition. Police officers from the Barrier Police District have attended the scene and established a crime scene with a Post Blast Investigator set to examine the scene later today. At this stage, the fire is not being treated as suspicious.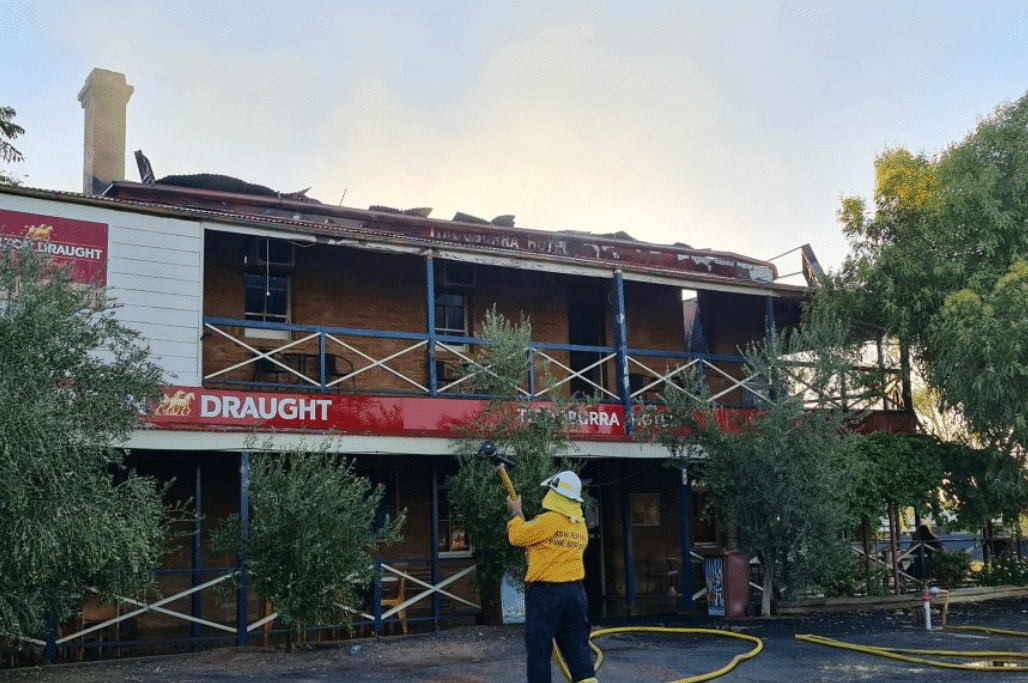 EARLIER
According to the New South Wales Rural Fire Service, four people were injured and the much loved Two Storey Tibooburra Hotel at Tibooburra in the far north-west of New South Wales, in Corner Country, has been severely damaged in an overnight fire. At the time of writing, emergency services were still on the scene, with hopefully more information to come soon. This story comes courtesy of the ABC Broken Hill, with more information set to come.
The hotel, which rests on the Silver City Highway between Broken Hill and Queensland has been a stop-off point for many a weary traveller over the past decades, offering a feed, refreshment and a warm bed if needed. Our thoughts are with Tracey and Craig, the staff and their families, and of course, the entire community.
As this is a developing story, we'll bring more information to this article as more information comes to hand – Stay tuned.