For those who don't have a lot of dash space the Uniden Dash View 30R could be the perfect dash cam.
Words & photos: Ray Cully
Why would you want to fit a Uniden Dash View 30R… or any other dash cam, for that matter? As passionate four-wheel drivers, most of us spend a considerable amount of time behind the wheel of our beloved 4x4s, both around town and out in the bush, and there's always the chance of there could be an unavoidable traffic incident or animal encounter. And when it comes time to explain to the insurance company what happened, there's always at least three sides to any story – what you think you saw, what they believe they did and what really happened.
And how about this: if you hit another vehicle from behind, in the eyes of the law you're at fault, whether from tailgating, speed or lack of concentration. The onus is on you to prove otherwise, even if you think you're innocent.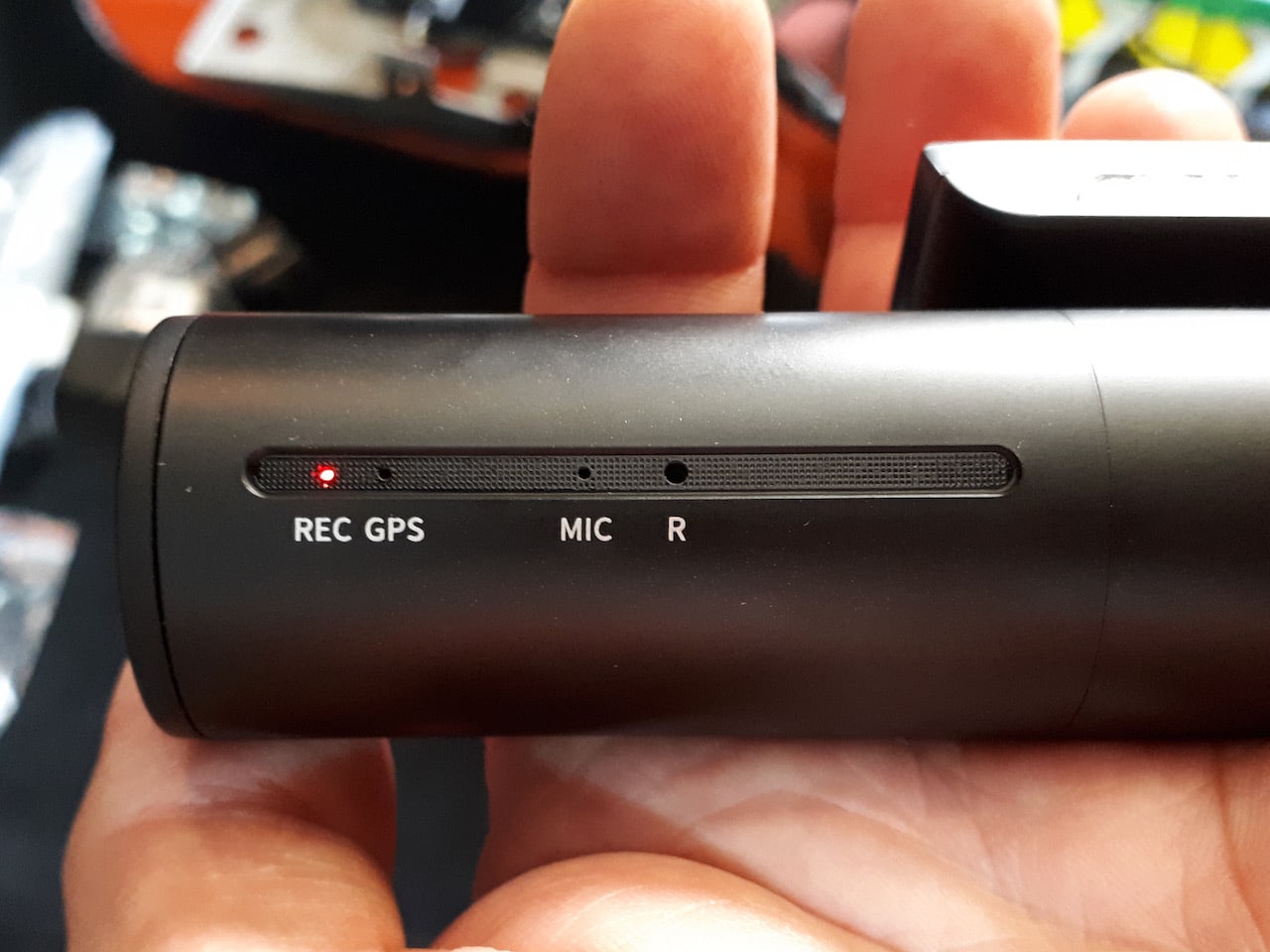 Having a silent sentinel in the background who never gets distracted, tired, or forgets to switch on, and is solely focused on recording everything that happens on the road in front of and behind you, is certainly reassuring; a dash cam is an excellent insurance policy that you don't need to renew every year.
Dash cam's have been around a long time, and the latest generation of dash cams are intuitive, easy to use and feature rich… and installation is a doddle even for the most technologically challenged.
If you already have multiple devices in your vehicle, then the last thing you want is yet another LCD screen crowding your line of sight. Enter the latest in slimline, discreet automotive surveillance: the Uniden Dash View 30R. This slick setup, with its small mounting footprint and smooth cylindrical design finished in satin black, will look right at home no matter whether you drive a Range Rover or a 70 Series Cruiser. Uniden has embraced the design concept of less-is-more, and gone is the superfluous LCD screen.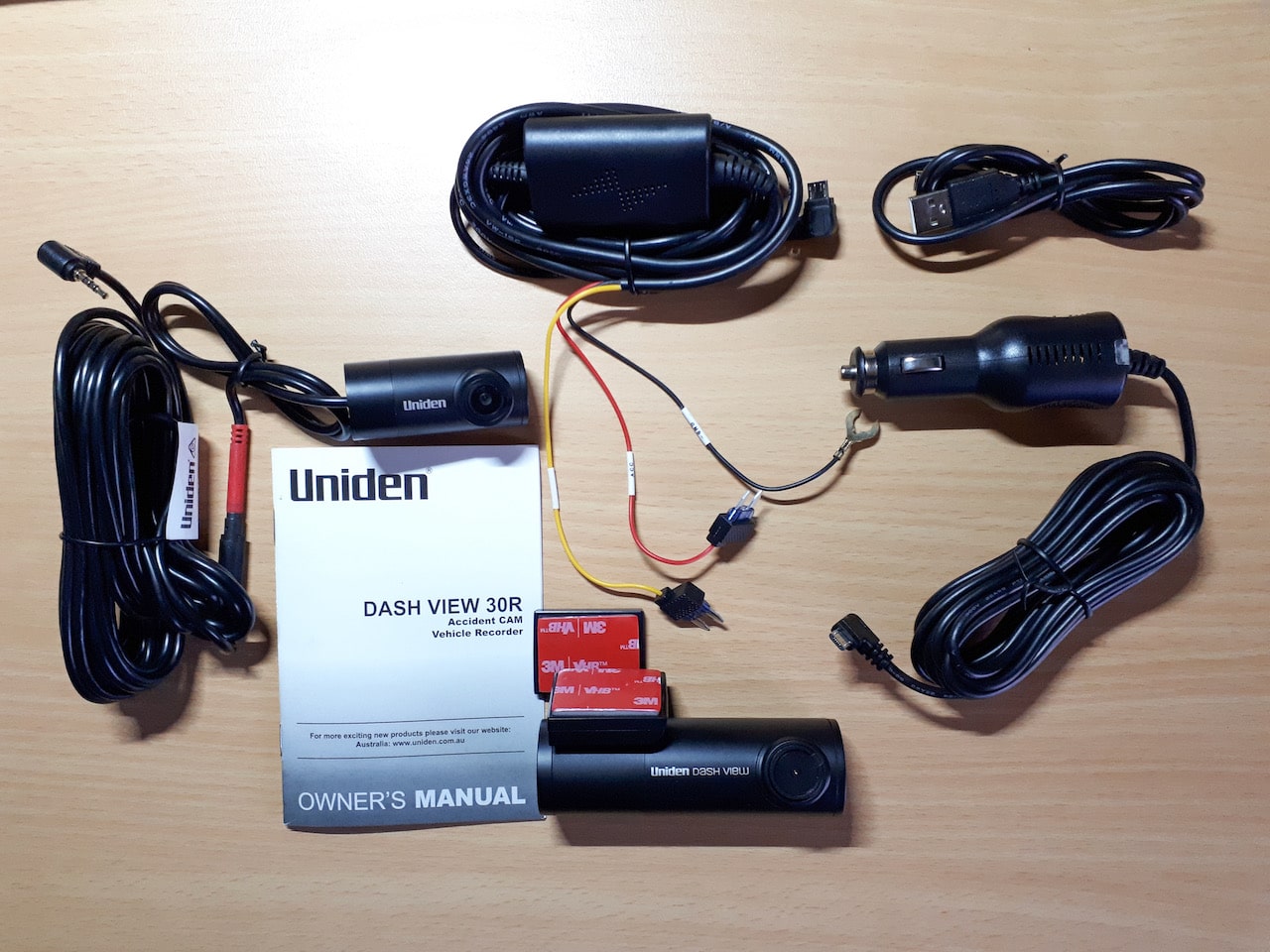 So sleek is the Dash View 30R, in my Wrangler I managed to conceal it up under the rear vision mirror, leaving my line of sight unobscured. And the Dash View 30R kit comes with everything you need: front and rear cameras, 32GB SD Card, Micro USB data cable, and both 12V-plug and hardwire wiring-harness options.
I opted to hardwire the 30R in my Wrangler so it's always connected to the 12V power supply, allowing me to take advantage of the parking feature. If the camera's internal G-sensor detects a bump of sufficient vibration, the cameras activate and start recording for one minute before returning to sleep mode. Wiring up is a breeze, with only three wires. Yellow to constant battery positive via a 2A fuse, red to utilise a fused ignition source, and black to ground. A voltage regulator is built into the harness that drops the vehicle's 12V supply down to 5V. The rear camera simply connects to the front camera via an AV cable that controls power and video feed.
You need to mount the cameras so the lens is as close to the centre of the vehicle as possible without restricting your field of view. Mounting is easy via the 3M automotive adhesive pads; just make sure you thoroughly clean the glass prior to installing the pads. Apply a firm downward pressure on the mount to ensure the pad adheres properly. Once mounted, you can adjust the viewing angle by rotating the camera body. Uniden recommends pointing the cameras slightly downwards, at approximately 10 degrees below eye level.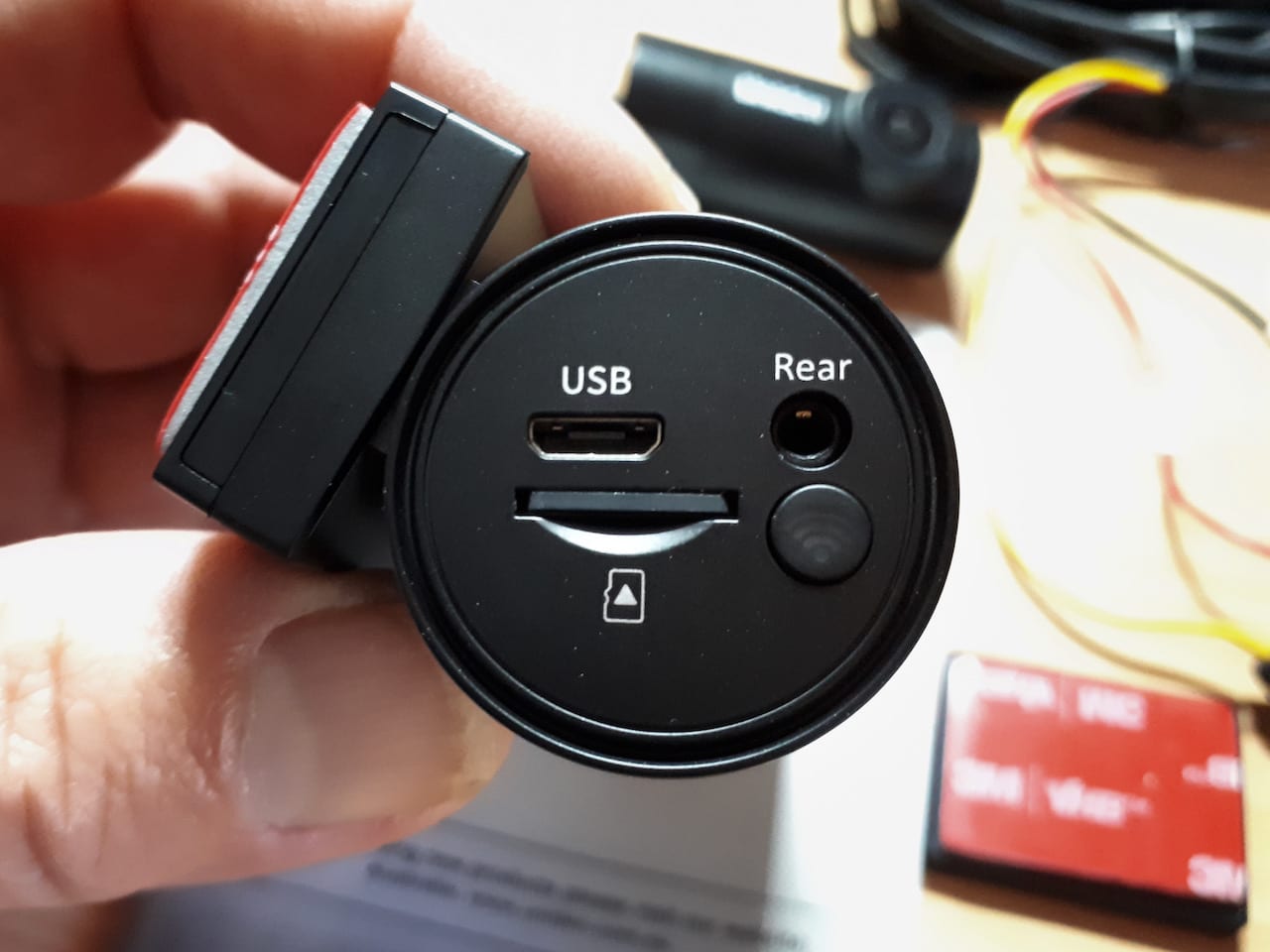 With the cameras mounted out of sight and no LCD screen, you might be wondering how you make any adjustments to the camera settings, let alone watch recordings, download video, grab snap shots or format the SD card? Well, it's all done via a Wi-Fi smart phone app, available for iOS and Android. Uniden provides a generic SSID (Service Set IDentified) network name and password for initial setup, which you can change in Settings.
Once powered up, open the app, login to connect to the camera and you're away. In live view you can see a direct camera feed, switch between front and rear cameras, download video, take a snapshot or turn the microphone on or off. You can also select device settings enabling you to make configuration changes to the device, such as adjust resolution, GPS stamping or format the SD card.
The main body of the primary front camera houses the SD card, which can be changed out for a large card if desired. The standard 32GB will give you a little over two hours recording time, while a 128GB card can extend that to nine hours depending on the resolution and frame rate you've chosen.
There's a flashing red LED to show when recording, a green LED for GPS signal, a reset button should things get messed up, and a multi-function smart button offering a range of selections and functions.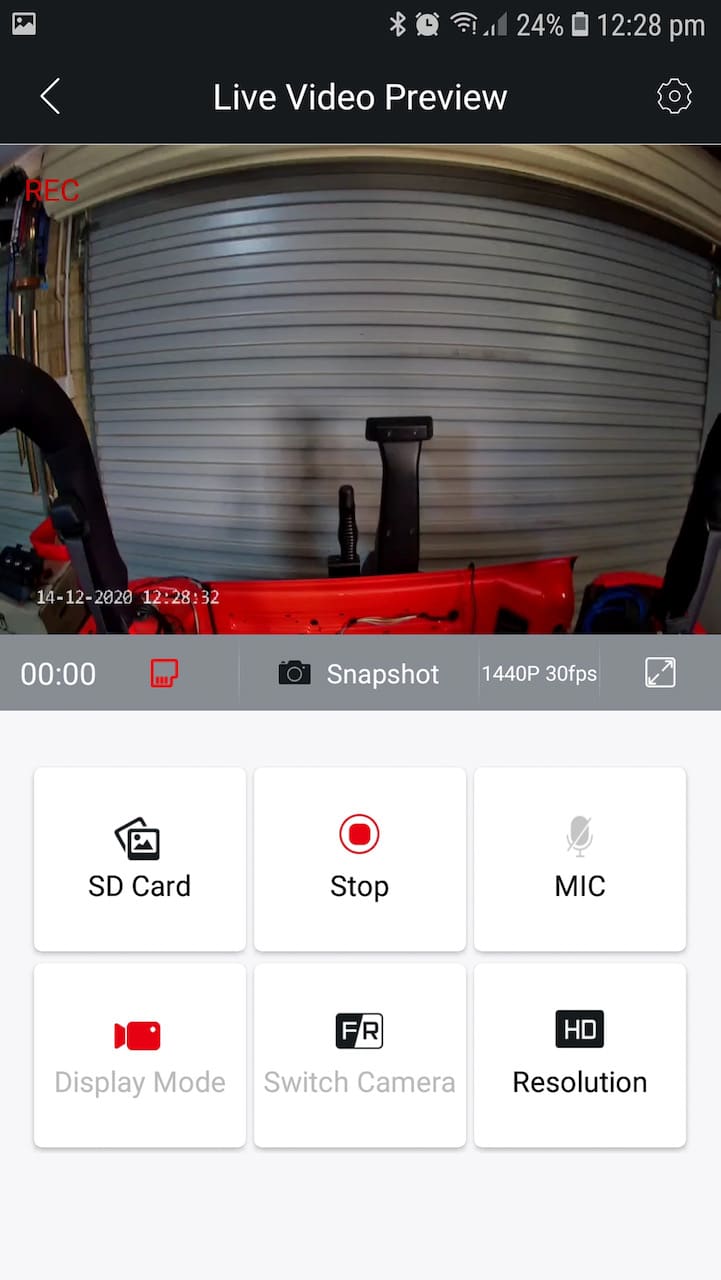 With both cameras offering a 140-degree wide-angle lens, and great video quality thanks to the inclusion of Sony's Starvis back-illuminated pixel technology as used in CMOS image sensors, combined with a wide dynamic range to handle both bright and low-light conditions, the Dash View 30R offers some impressive performance in a very compact package.
The Dash View 30R also features a supercapacitor for long battery life, which has enough energy to ensure safe storage of recordings before the camera shuts down. But more importantly, it will tolerate a greater range of operating temperatures than that of a lithium-ion battery, making it better suited to the conditions experienced in a 4X4's interior.
I had reservations about installing a dash cam in an already cramped interior, but the compact and feature-packed Uniden Dash View 30R blends in seamlessly with my Wrangler's interior, just as it would in a Range Rover, 70 Series or any other 4X4. And it provides peace of mind while driving.
RRP: $399.95