New Kumho mud-terrain tyre launched in Australia is aimed squarely at 4×4 utes and wagons that see plenty of off-road driving action.
The new Kumho mud terrain, called the Road Venture MT71, has been under development for two years, and according to the tyre manufacturer its off-road performance "will redefine the 4WD tyre segment". Furthermore, the new Kumho mud terrain is available in a wide range of sizes that will cover the majority of the mud-terrain segment.
"The Road Venture MT71 is a cornerstone product for Kumho because it will deliver the highest level of performance at a truly competitive price and will, we believe, redefine the serious 4WD tyre market," Kenny Chun, National Marketing Manager for Kumho Tyre  Australia said.
The MT71 has a typically aggressive mud-terrain tread design with big, widely spaced blocks for off-road traction in slippery terrain such as mud and rocks. Kumho adds that it has "enhanced durability with extra cut and chip resistance" and exceptional off-road performance with excellent highway safety and stability.
"During pre-launch testing, the product scored well in slick rock traction, forward traction, front path stability, side-bite ability, side slope traction and a wide range of additional performance dynamics, demonstrating severe off-road capability," Kenny Chun said.
Despite its aggressive tread, the MT71 is claimed to produce minimal on-road noise compared to other mud-terrain tyres due to its packed centre block and its dual-pitch tread design that was designed utilising fluid mechanics for enhanced wet performance, climbing ability and traction both on- and off-road.
The Road Venture MT71 is constructed with seven integrated steel and fabric layers to provide a robust structure for harsh off-road driving.
The MT71 is available in a range of diameters and sizes from 15-inch to 20-inch (see chart below) to fit a wide range of vehicles on the Australian market including most popular 4×4 wagons and utes. Prices start from around $265 and most 16-inch and 17-inch sizes are LT (Light Truck) construction.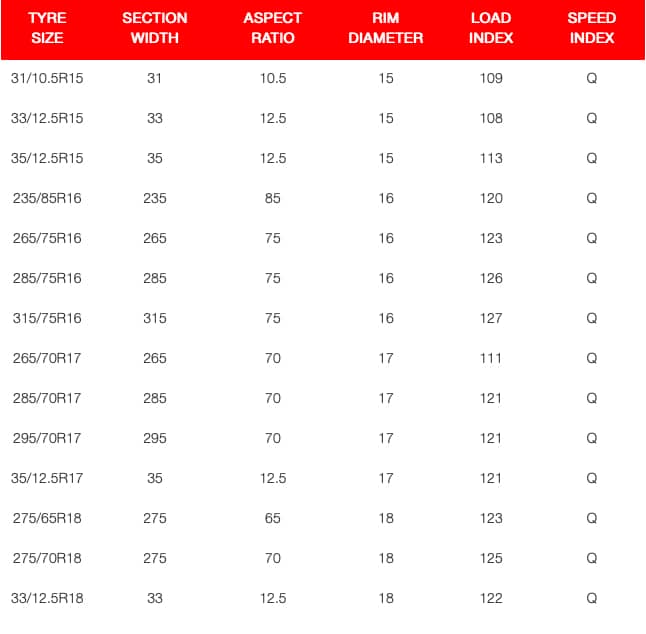 Make sure you check out Unsealed 4X4's massive 2020 Mud Terrain Tyre Buyer's Guide to see all the current muddies on the Aussie market.