The Overedger Pack is like a camp kitchen in a bag, making it easy to set up for meals and pack all your gear away when you're living out of your rig.
Whether you just want to pull over for a quick bite to eat or you're setting up for a big meal, the Overedger Pack has been designed to hold all of your camp kitchen gear, packed and ready to go. Simply unpack and in less than a minute you've got everything you need to cook a meal, easy to find, every time.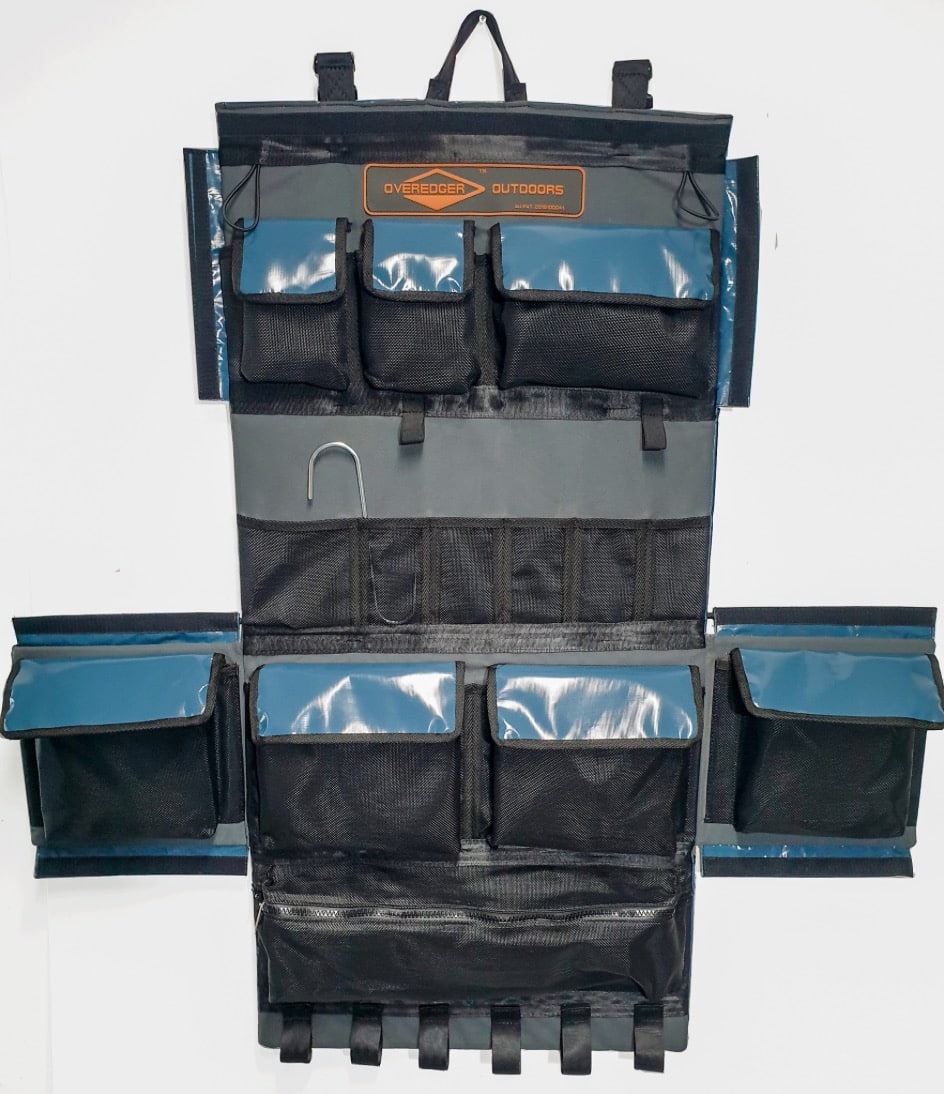 Available in three colours (Blue Ocean, Charcoal and Desert Sand), the Australian-made Overedger Pack features a durable, easy-clean design and is water and UV resistant. It offers enough space for plates, bowls, cups and cutlery for the full family and you're guaranteed not to spill your kit thanks to pocket lids and the integral design that ensures, when packed, there is no chance stuff falling out of place.
When unpacked and ready to use, the Overedger Pack can be hung by a single point loop, by the straps, or the included hanging hook. On the inside you'll find eight pockets for kitchen and camping gear – including mesh pockets (that you can see through), a full-width pocket and deep pockets – and space to hang tea towels, mugs, frying pans and tongs.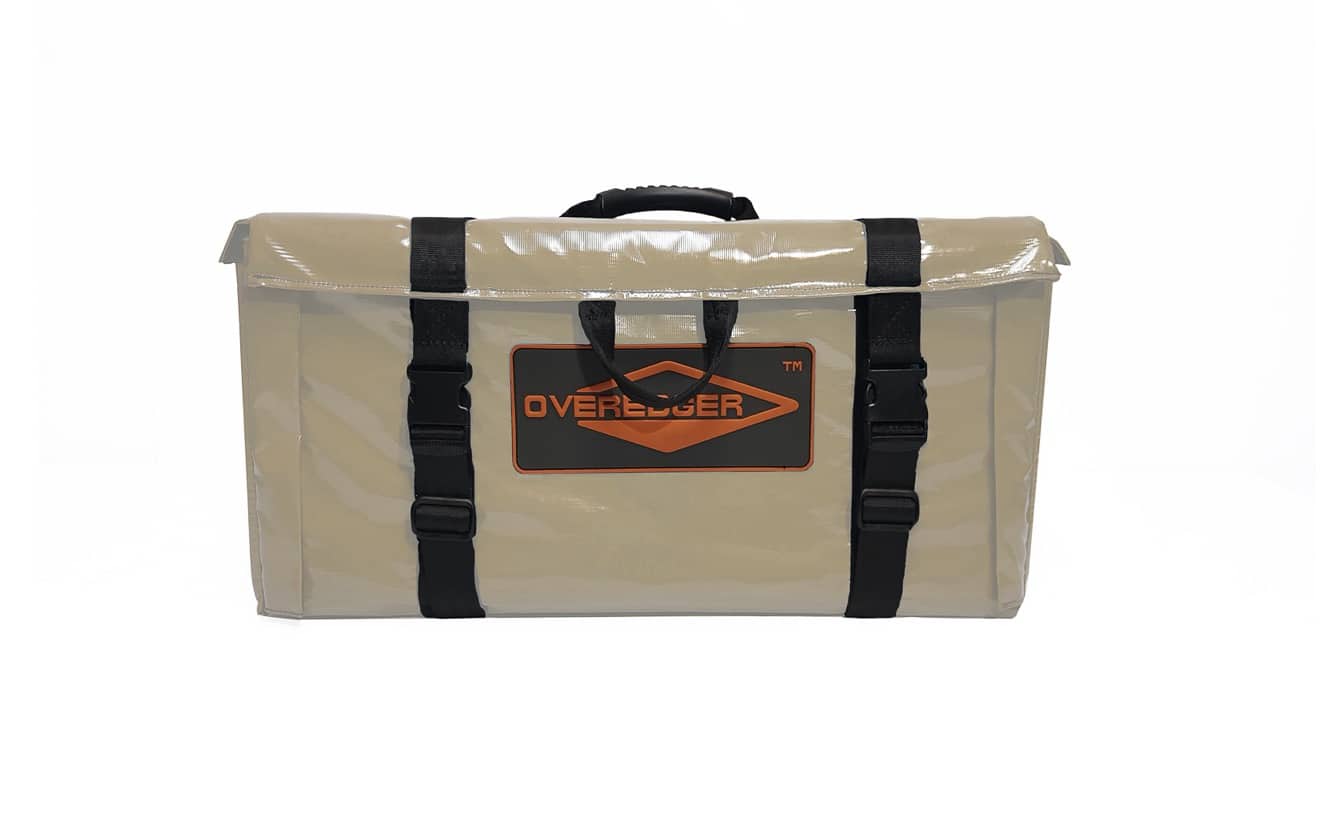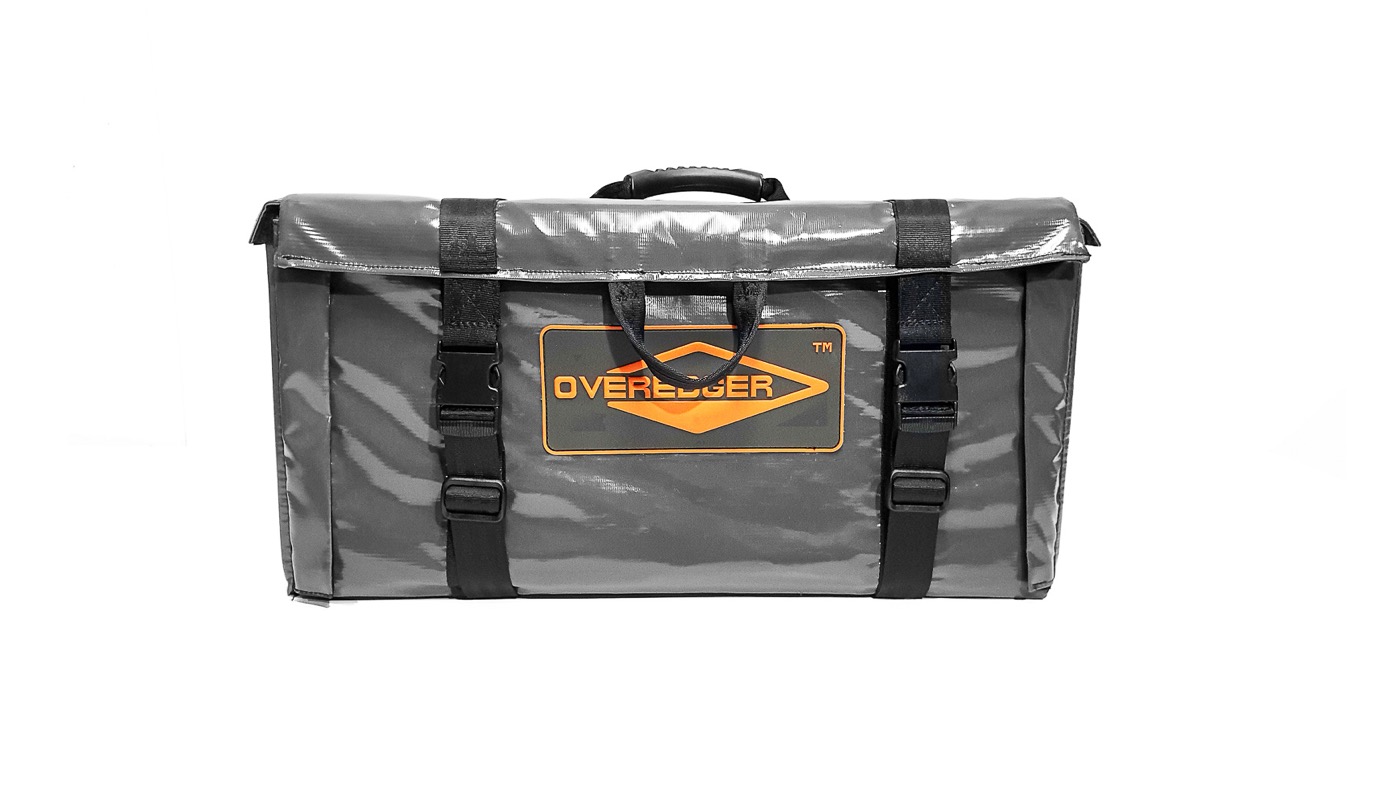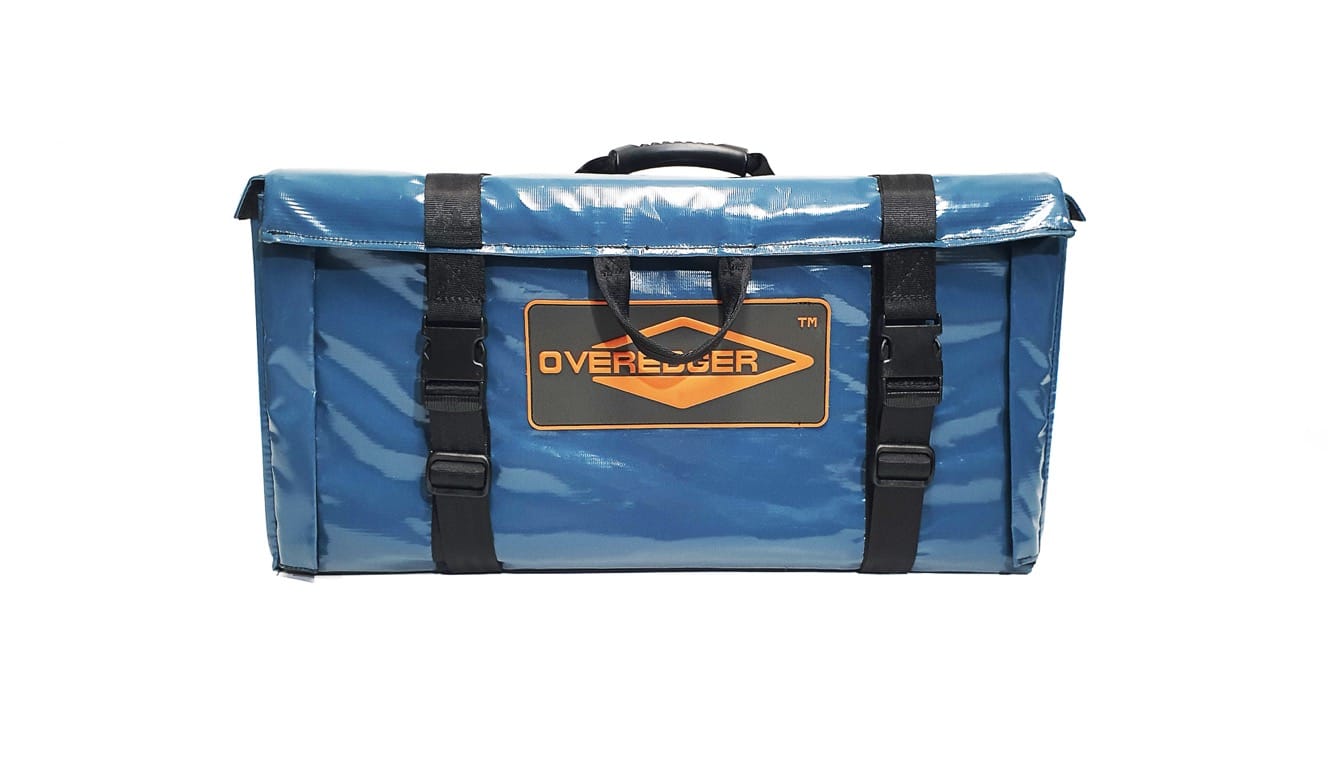 Overedger Outdoors is a family business that traces its roots to a camping-keen family in Far North Queensland. Bevan, the founder of Overedge Outdoors, says, "Living in beautiful Far North Queensland, Australia, meant that we were always spoiled for great outdoors adventures. It was on these adventures that Mum had the original idea for the Overedger Pack. Granted, it has been regularly attributed to the three sons and Dad's complete inability to find even the most brightly coloured utensils in our big red plastic camping box.
"Fast forward to now, and the Overedger Pack has been prototyped, redesigned and tested to be the bloody great box it is today."
RRP: $329.00