TJM has been hard at work developing a new range of equipment to suit the all-new Mazda BT-50 and much of it is available now.
TJM has announced that it will soon have a complete range of products to suit the new Mazda BT-50, with some already available for purchase.
"We're excited about the new BT-50 and we think BT-50 owners should be excited about our range for it," Matt Logan, TJM's head of customer experience says.
TJM's range for the new BT-50 includes vehicle protection gear, suspension, canopies, ute accessories and more. In addition, TJM says that its acclaimed Outback bull bar will be available for the new BT-50 early next year.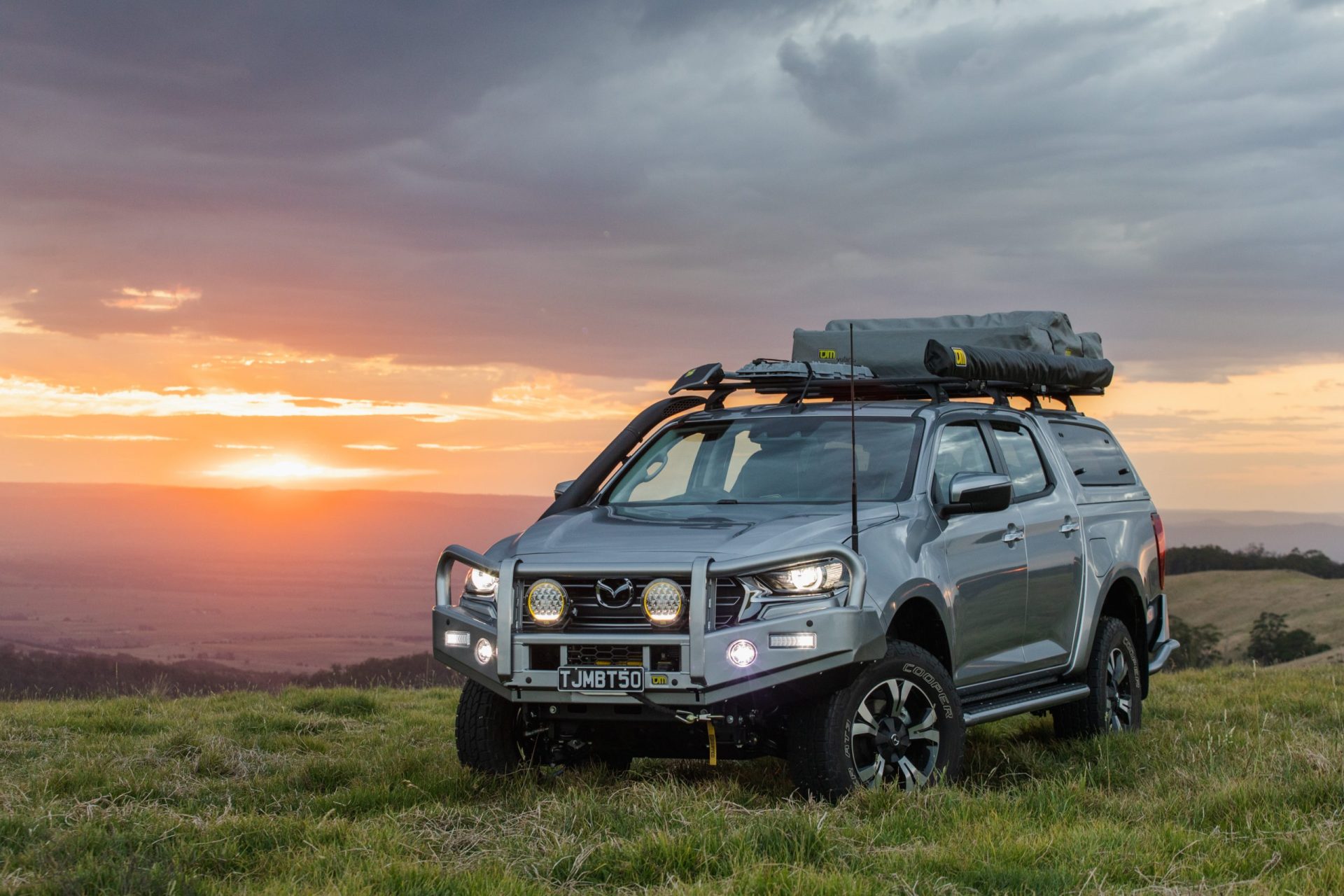 According to TJM, the new Outback bull bar has been carefully designed to complement the BT-50's new look, and it features an all-steel construction, 63mm-diameter tubing, new rolled cato straps, and a multi-fold channel that's been strategically pressed and folded to maximise impact strength. The Outback bull bar also has a winch frame mount system 8000kg rated recovery points as standard.
The TJM protection range for the new BT-50 will also include steel side bars and an RB6 Rear Step Tow Bar (both arriving early 2021), as well as underbody protection and side steps that are available now.
In addition to protection equipment, TJM says it will have a new Airtec snorkel for the Mazda BT-50 at the start of next year, minimising the chance of any water or dust ingress in various off-road driving conditions.
For more details head to the TJM website.