The release of the 2019 Suzuki Jimny got 4X4 enthusiasts excited and now the announcement of the availability of modifications to enhance its presence off-road has us excited once more.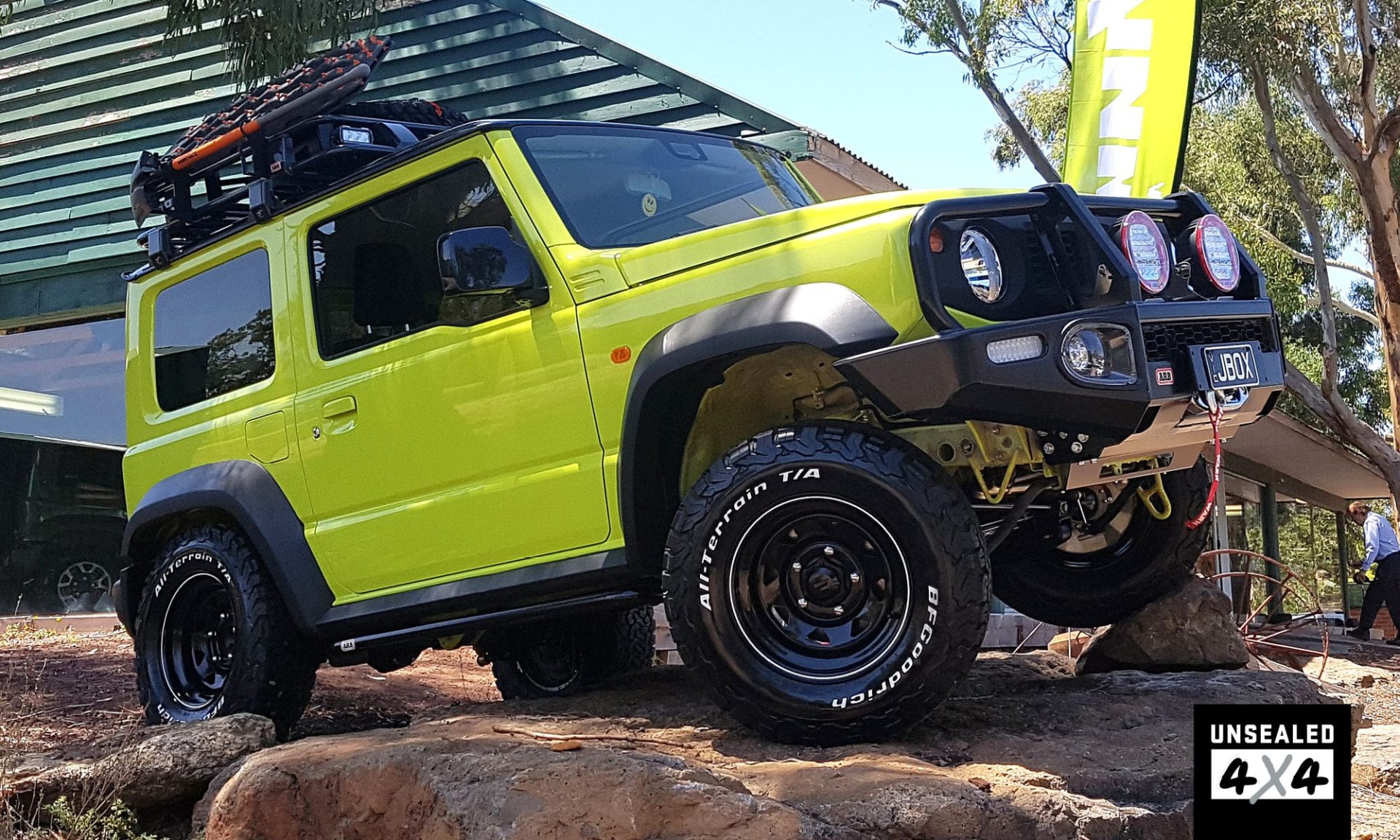 The collaboration between Suzuki and ARB gave us the JBOX, which had our mouths watering: aftermarket suspension, bigger tyres, roof rack, lights and a bull bar! Now ARB has finally made one of the bigger parts to that JBOX creation available for purchase. You can now buy your Jimny a bull bar.
It's an ARB Summit bull bar redesigned to fit the iconic front end of the Jimny, made from a durable steel construction with 47.6mm tubing on outer and centre bars; the bull bar has been engineered to be airbag compatible as well. Furthermore, it can accommodate a mid-frame winch up to 8000lb, while also providing two jacking points suitable for an ARB Jack or Hi-Lift Jack.
The bar has provision for driving lights along with a UHF antenna as well. So if you're one of the lucky ones who got your hands on a new Jimny, now you can protect your precious purchase thanks to the team at ARB. This was one question we were asked about on social media the most, so we are pleased to confirm the 2019 Jimny now has a bull bar available.
Priced from $1495, not including fitting or colour match paint (supplied in black).