Chances are you've been keeping a rather close eye on the launch and release of the new Isuzu D-MAX, and the many, many different teasers and Thai versions of the all-new D-MAX that have shown up in the media. We're happy to report that we now have an exclusive first look at what is expected to be the final teaser of the actual Aussie version of the new D-MAX before the official Australian vehicle launch on 13 August 2020.
As you'll see in the video, there are a few different design cues from the Thai versions that have been shown across the web, and something that had previously been talked about but not considered possible; remote start from the key fob. This unto itself is a rather exciting addition to an Australian vehicle as OEM equipment. Sure, there have been many aftermarket alarm systems with this being able to be added as an option, but this is the first time we've seen this as a factory inclusion outside of absolutely top-end sports and luxury vehicles.
Another interesting piece of information, the teaser image released today was, of course, darkened to shroud some of the curves and lines, but being the rather creative lot that we are at Unsealed 4X4, the first thing we did was take it into Photoshop and boost the exposure to a bazillion so now you can see all of the everything in all it's over-exposed, super-bright, somewhat cringe-worthy glory. You're welcome.
So what does the lightened image reveal? Look closely and you'll see a pair of cameras at the top of the windscreen, which show the new D-MAX will have the full suite of active safety features a system like this provides, including automatic emergency braking with pedestrian detection, active cruise control, traffic-sign recognition and more. The new D-MAX will also feature an innovative centre airbag system like its badge-engineered sibling, the Mazda BT-50.
Something that was a little disappointing, however, is that we were absolutely expecting to see a cheeky 'Nice Try' pasted to the number plate, to the same tune that Elon Musk did on releasing the Model Y, but that was not to be the case.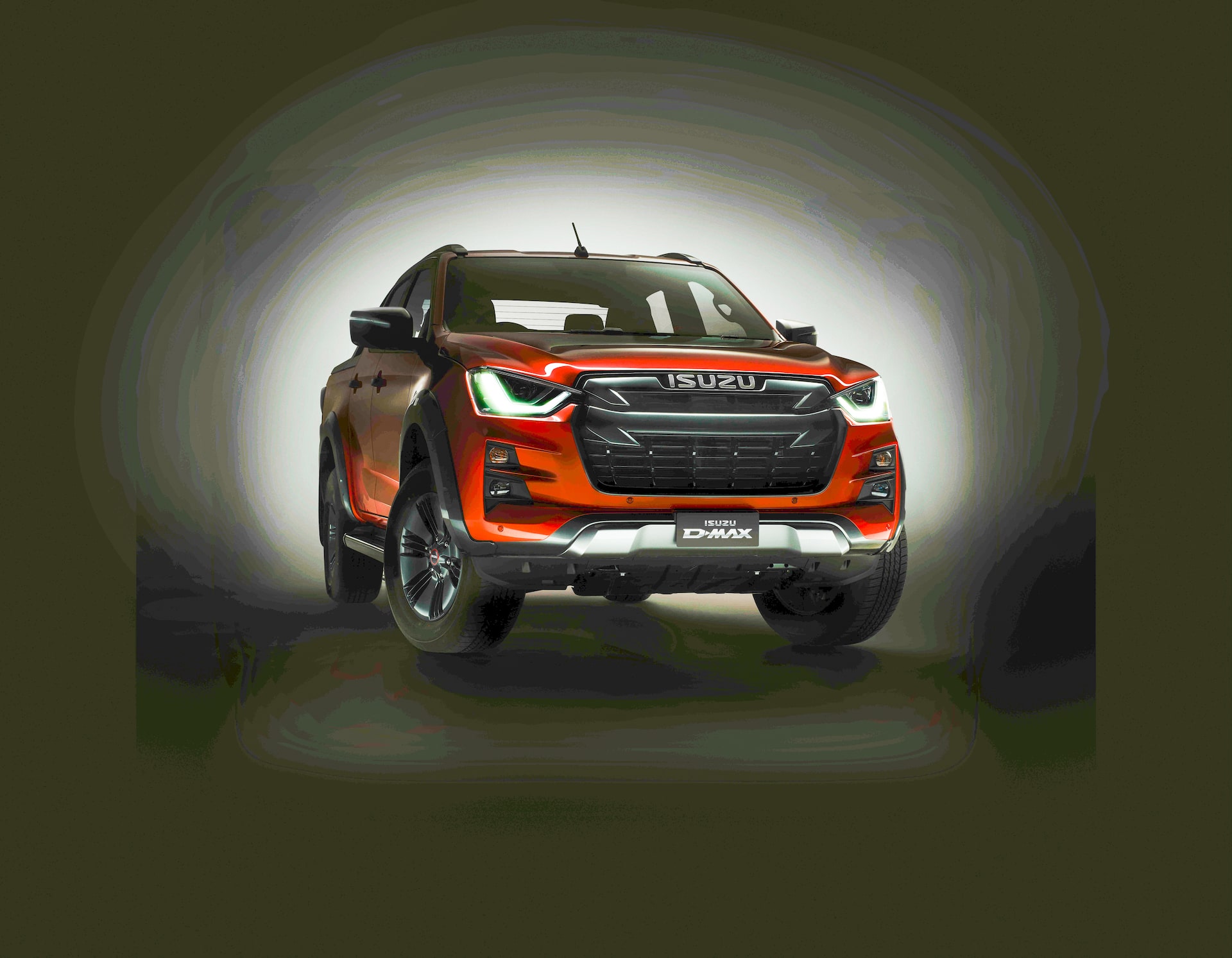 So there you have it – the latest teaser images and information we have on the new Aussie D-MAX, with a rather awesome little video thrown in for good measure. We'll be back with you on 13 August to bring you the full specs and everything we can drag out of the Isuzu team, so stay tuned!