We take a trip to Iceland and drive the most capable Arctic Trucks on the planet. It was not a bad day at work…
Arctic Trucks: Words and images by Tobey Bostock
You've probably seen them around; made famous years ago by those three characters on Top Gear. Arctic Trucks build some of the toughest trucks getting around the coldest parts of this Earth. A trip to Iceland pre Covid-19 had us knocking on the door of Arctic Trucks to check these things out. We were lucky enough to take out one of their newest Hilux weapons for a spin after the first snow of winter.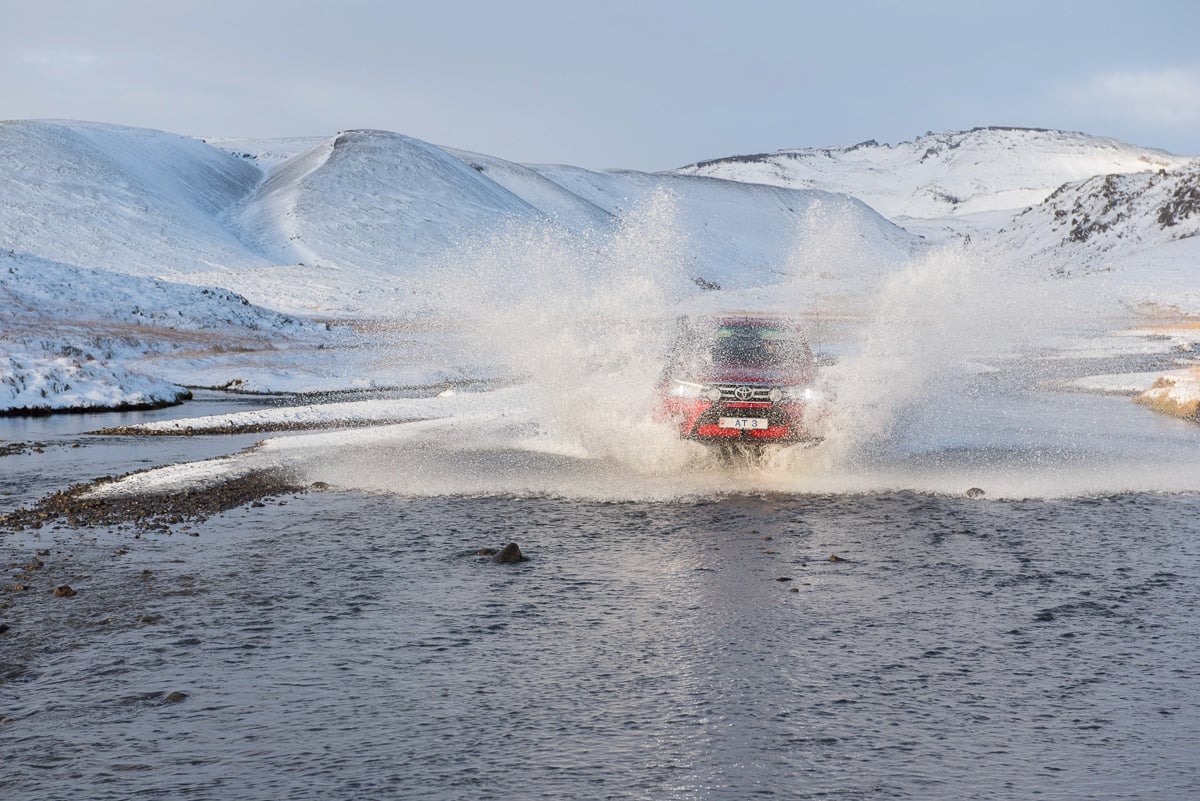 First a bit about the company. Arctic Trucks has been building snow vehicles for years and years, for a range of different customers, in a workshop in Iceland. The vehicles have been shipped around the world and used in the toughest conditions you can imagine – some completing missions that are near impossible to fathom. More recently with tourism increasing in Iceland, the company has developed Arctic Trucks Experience – using its own fleet of vehicles to get people like you and me to places we would never be able to see. The best bit: You drive!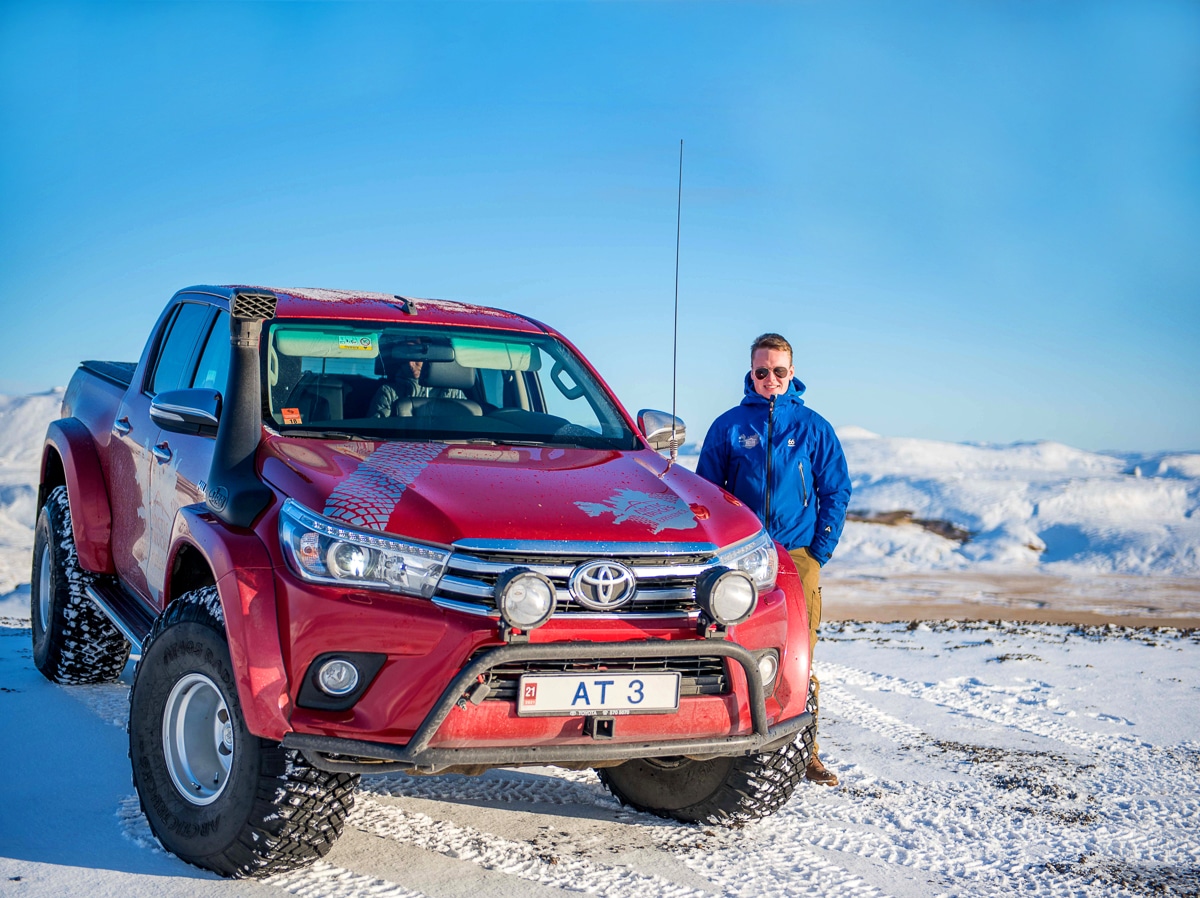 Now if you've ever driven in snow, you'll know it's a unique terrain where it doesn't take much to get into trouble. So a bit of work goes into shoe-horning that giant rubber underneath. There's no axle swaps or engine transplants – just a good package of reliable modifications.
Suspension
By far the biggest changes made by the company are done to the suspension. As you probably know, 35s are a bit of a mission to get under an IFS Hilux… let alone the 44-inch tyres required for Antarctica. The people at Arctic Trucks do all of their own in-house design and engineering. The front cross member is removed and the appropriate diff drop welded in – depending on tyre size. Custom upper control arms keep wheel alignment in check, paired with custom Fox coil-overs.
On the rear, a leaf spring extension bracket is installed to move the front suspension eye down to match the ride height of the front, and the original leafs are retained with matching Fox Shocks.
This setup keeps the on-road manners of a stock vehicle; yet when off-road, it becomes a whole different beast.
Body
The wheel size dictates the amount of work that goes into 'massaging' the wheel arches and body panels. They go much further than just whacking on a set of flares and a big lift. In most cases the inner guards are cut out and new panels and bracing are welded in (as you can see in the pictures). The finished product is just as tidy as what originally comes from Toyota! You can see the development that has gone into the products; it's almost an off-the-shelf kit.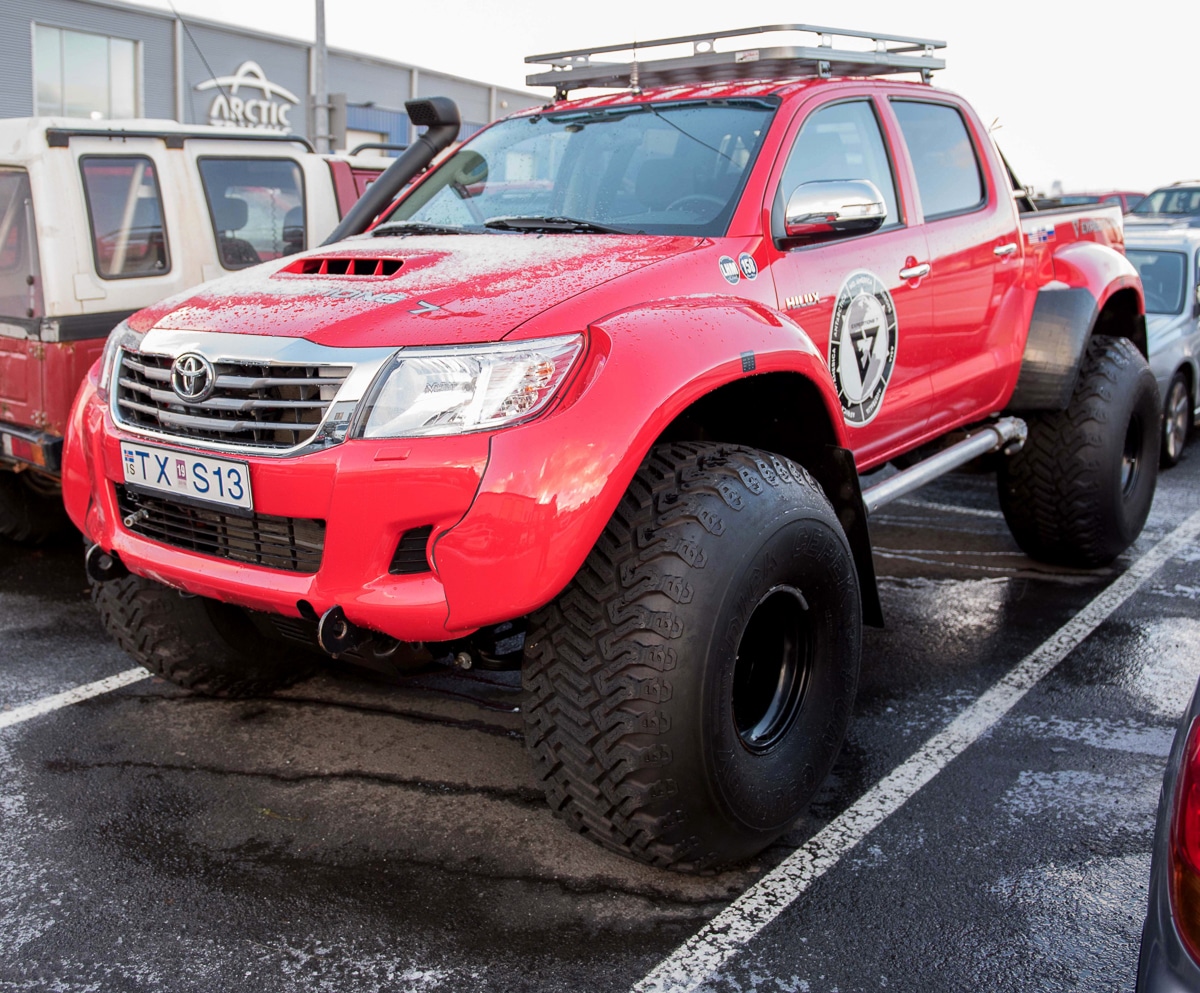 Once there is enough clearance inside the wheel arches, custom Arctic Truck flares are bolted on to keep those giant tyres tucked away while a body (and tub) lift is installed to give that little bit more clearance for suspension travel.
Driveline
Changing over to huge tyres means gearing is naturally affected. To keep these vehicles driving much like 'factory', reduction gears (4.88:1) are installed in the axles, and the factory engine and gearbox are retained.
While they're at it, the front differential gets a mandatory ARB Air Locker – as does the rear if it didn't come fitted from factory.
Wheels and Tyres
Arctic Trucks are now onto their second generation of in-house developed tyres that are used all over the world. These are matched to their own billet wheels, fitted with a second coreless valve on the inside of the rim for rapid deflation and inflation – it takes a long time to drip those big hoops from 40psi to 5psi.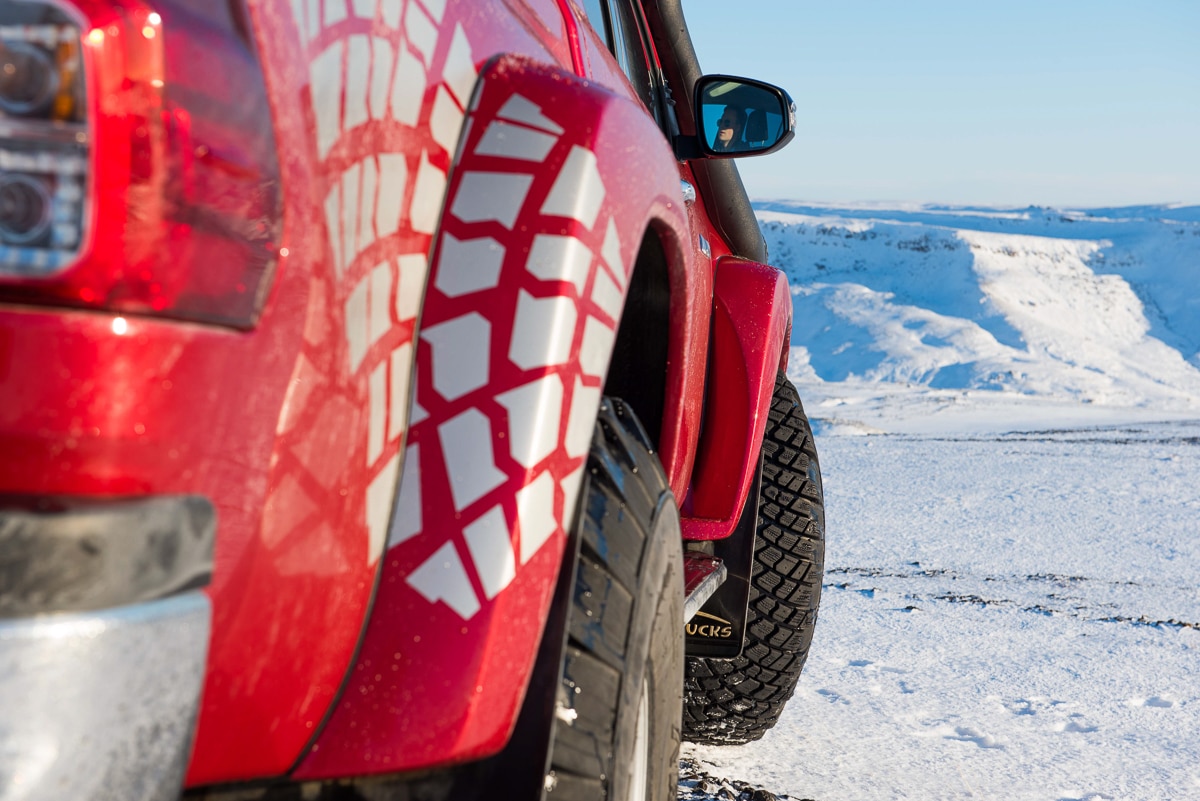 Depending on the air system required by the customer, Arctic Trucks can install an 'in-cabin' inflation/deflation system; otherwise air-line points are installed at the front and rear of the vehicle. Fitted to the engine bay, alongside the ARB locker compressor, are two Viair compressors for inflation. I feel sorry for the compressors pumping those tyres back to road pressures!
And when they get stuck?
Once these blokes hit the deep snow, they inevitably get stuck at one point or another; sometimes even 2psi isn't enough to float through. Fitted front and rear are hitch receivers for a portable Come-up winch, in an Arctic Trucks custom cradle. On single-vehicle trips an anchor comes along for the ride – there aren't many trees up on glaciers!
The amount of engineering that goes into these vehicles is amazing, yet their ability to keep the mods looking almost 'factory' is outstanding!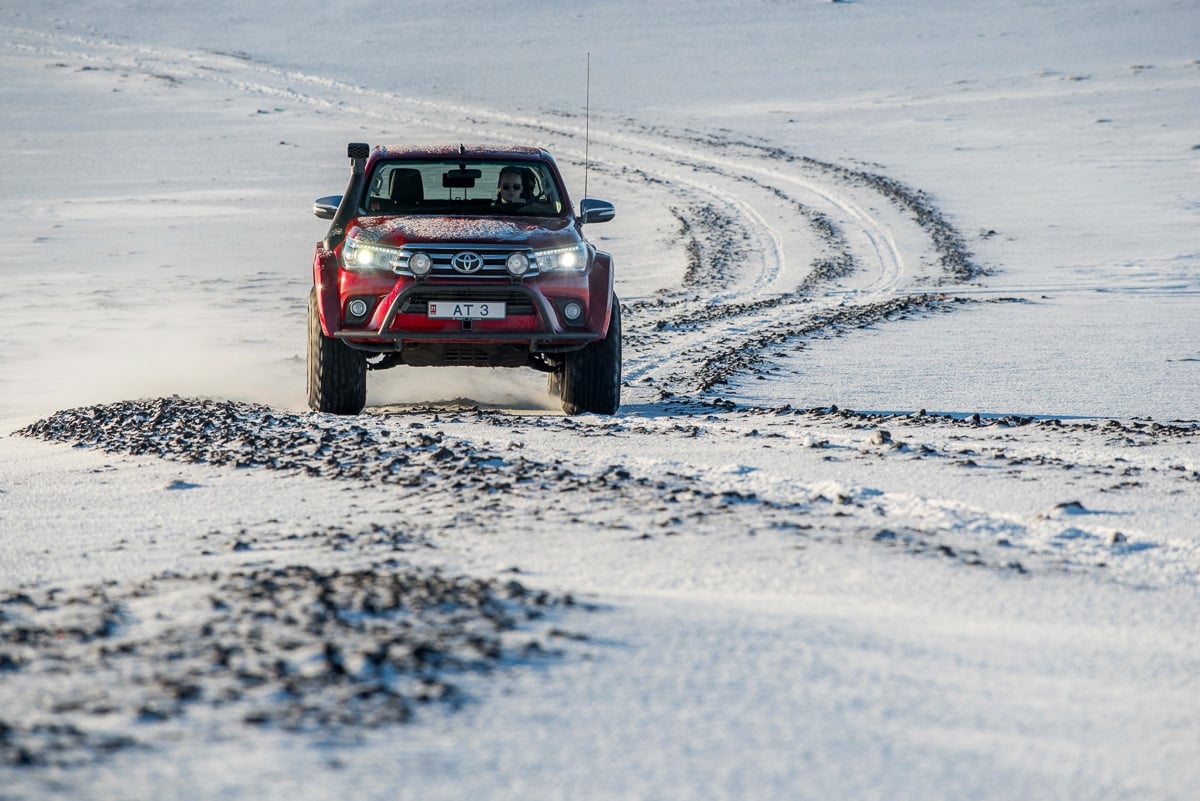 If ever you're over in Iceland, this is the how and where:
Location: Reykjavik, Iceland
Arctic Trucks Experience:
Pre-planned trips
Private tours
Vehicle rental
For more information:
https://www.arctictrucks-experience.com/