Our top six picks for second hand dual-cab utes we'd be happy to park in our driveway 
Dual-cab utes, the crossbreed mongrels of the 4X4 world. Half family wagon and half commercial utility, good at both but not the best at either. As one of the largest market segments, competition is fierce at the new car stage, and with business users a prime audience it gets even better in the used car market with plenty of trade-ins available.
All of these cars can be bought for between $15,000 and $20,000 (or more), but naturally, price varies with condition and age. From tradie hacks that don't go off-road more than a muddy job site, hardcore four-wheel drivers to waste-of-a-good-4X4 bling mobiles, there's plenty to choose from.
Toyota HiLux KUN26R SR D4-D
Years Made: 2005-2013
Engine: 1KD-FTV 3.0L inline four-cylinder common rail turbo-diesel: 126kW @ 3600rpm; 343Nm @ 1400-3400rpm
Gearbox: Four-speed auto, five-speed manual
The market leader for oh-so-many years, the HiLux is where Toyota really gained it's 'unbreakable' marketing traction. The resale value of Toyotas is also legendary, meaning you get an older model for the same dollars as anything else. This isn't bad though, the 'Lux is a robust bit of kit, and for under $20k you'll often get a bull bar and a bit of fruit thrown in, in the guise of someone else's camping rig or a tradie's tax write-off. Hopefully you aren't too smitten on colour though, as the majority are typical fleet white, care of business owners. Be wary of oil use – leaky fuel injector seals can escalate to oil feed blockages and potential for engine seizure. Get the injector seals replaced every 45,000km and check the oil pickup similarly.
Petrol heads should seek out the TRD model, it's like every other HiLux but with a supercharger!
Mitsubishi Triton MN
Years Made: 2009-2014
Engine: 2.5L four-cylinder turbo-diesel: 131kW @ 4000rpm, 400Nm @ 2000rpm (manual); 350Nm @ 2800rpm (auto)
Gearbox: Five-speed manual, four-speed auto
The Triton was great value when new, and second hand this hasn't changed – you can get a later model year MN for less than some of the older competitors. Once the turbo spools up performance is good, but the lag, especially multiplied by the auto, can be frustrating. The tow rating is better than some on the market, with a three-tonne trailer leaving over 750kg for load on the ute … not bad at all!
The cab, while comfortable, isn't spacious in the back – good for kids, not good for broad shoulders. Speaking of the cab, it's the first with that funny curved rear wall, which puts the entire load area behind the rear axle. Yes, these are the Tritons that can bend and break, so keep your loading sensible. Back to tow ratings and GVM …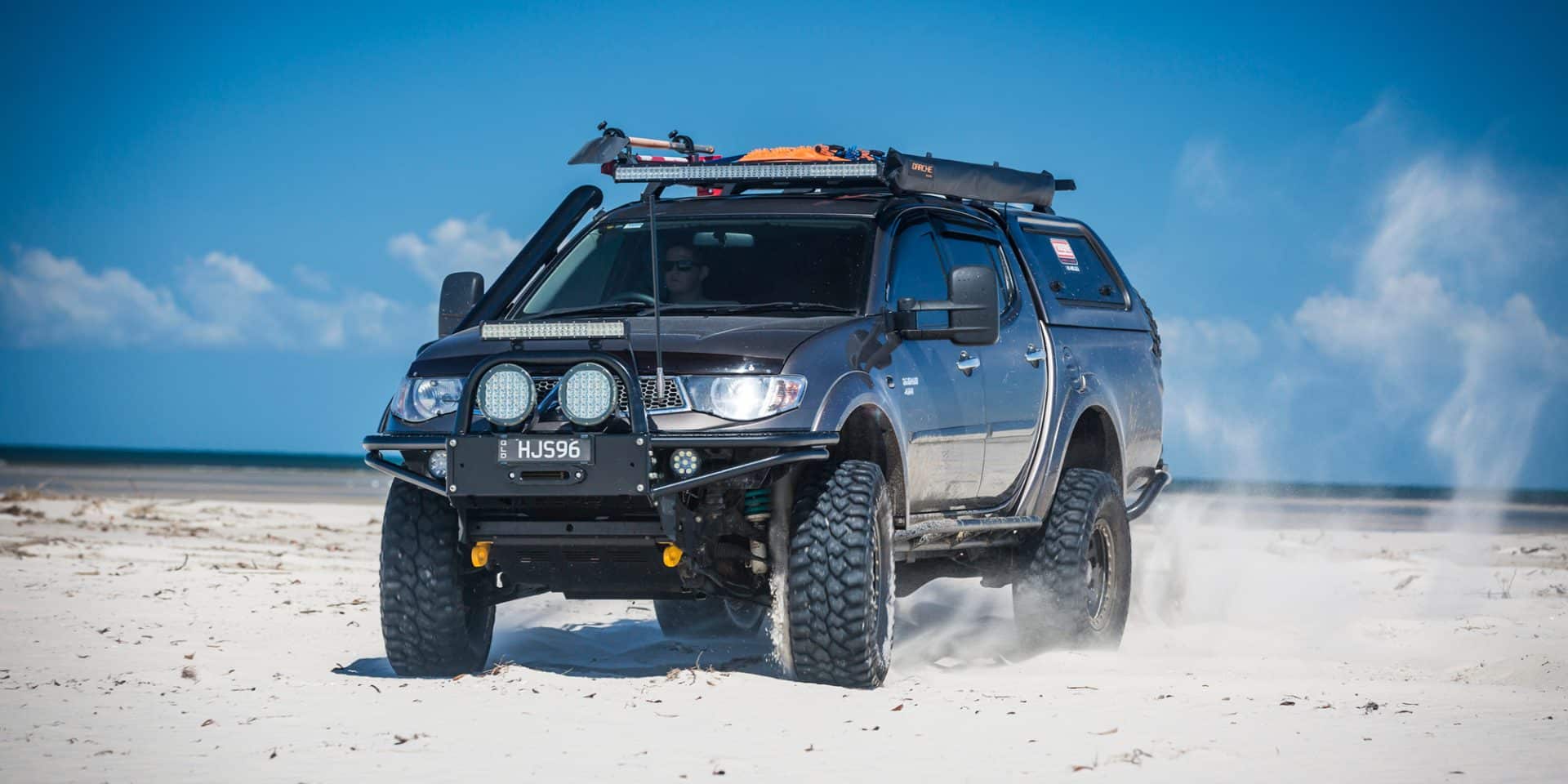 Mazda BT-50 UP/Ford Ranger PX
Years Made: 2011-present
Engine: 3.2L five-cylinder turbo-diesel: 147kW @ 3000rpm, 470Nm @ 1750-2500rpm (BT-50); 470Nm @ 1500-2750rpm (Ranger)
Gearbox: Six-speed manual, six-speed auto
The popular Ranger and the ugly sister that nobody wanted to be seen with, the Ranger/BT-50 is a fantastic vehicle with a strong engine and drivetrain. The BT-50, with that happy face that you try not to look at, is the better value for money being a couple of thousand cheaper for similar age and condition vehicles. Robust and reliable, the twins have established themselves as market leaders –well, the Ranger has anyway. Second hand cars from the early years of the model are coming down in price to the sub-$20,000 mark, and this represents a great opportunity to pick up a show-pony that's never seen a dirt road and start building your dream 4WD …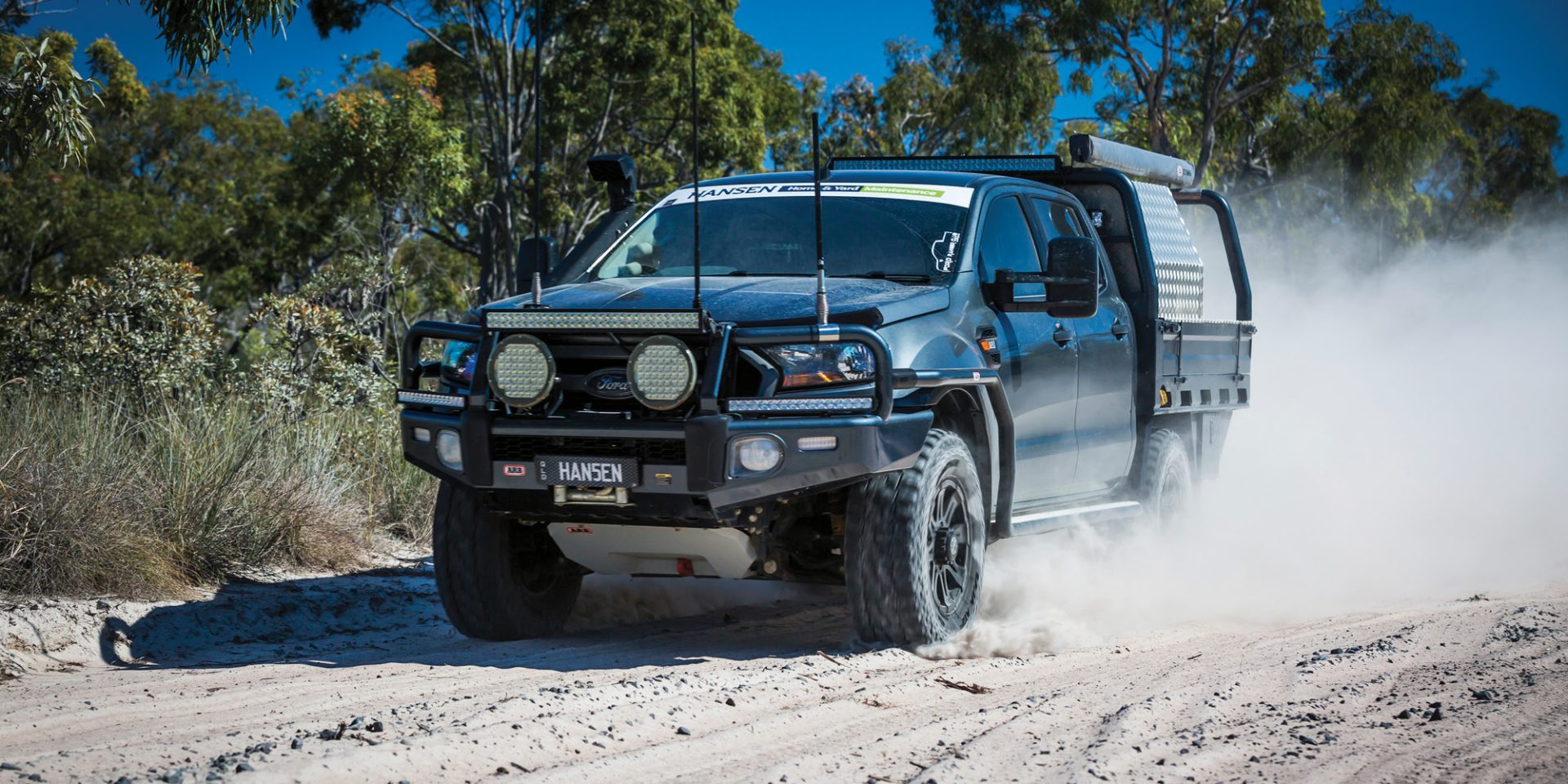 Nissan Navara D40
Years Made: 2005-2015
Engine: 2.5L turbo-diesel: 140kW @ 4000rpm, 450Nm @ 2000rpm
Gearbox: Just buy the five-speed auto. The six-speed manual does, unfortunately, exist.
The D40 Navara lived concurrently alongside the D22 Navara, with a rich man/poor man dynamic going on. The D40 was more modern with a better engine package, nicer interior and a few other fairly drastic improvements. However … clutch problems in the manual seem to be common, especially if used for towing. Not that you'd want to load it up anyway, with chassis cracking issues addressed by a recall, centred around the genuine tow bar according to Nissan but wider spread according to many owners. If you really want a Navara you can buy chassis repair plates from the likes of Superior Engineering. Considering how many chassis issues we have seen locally and overseas, this is one area to address if you have your heart set on a used D40.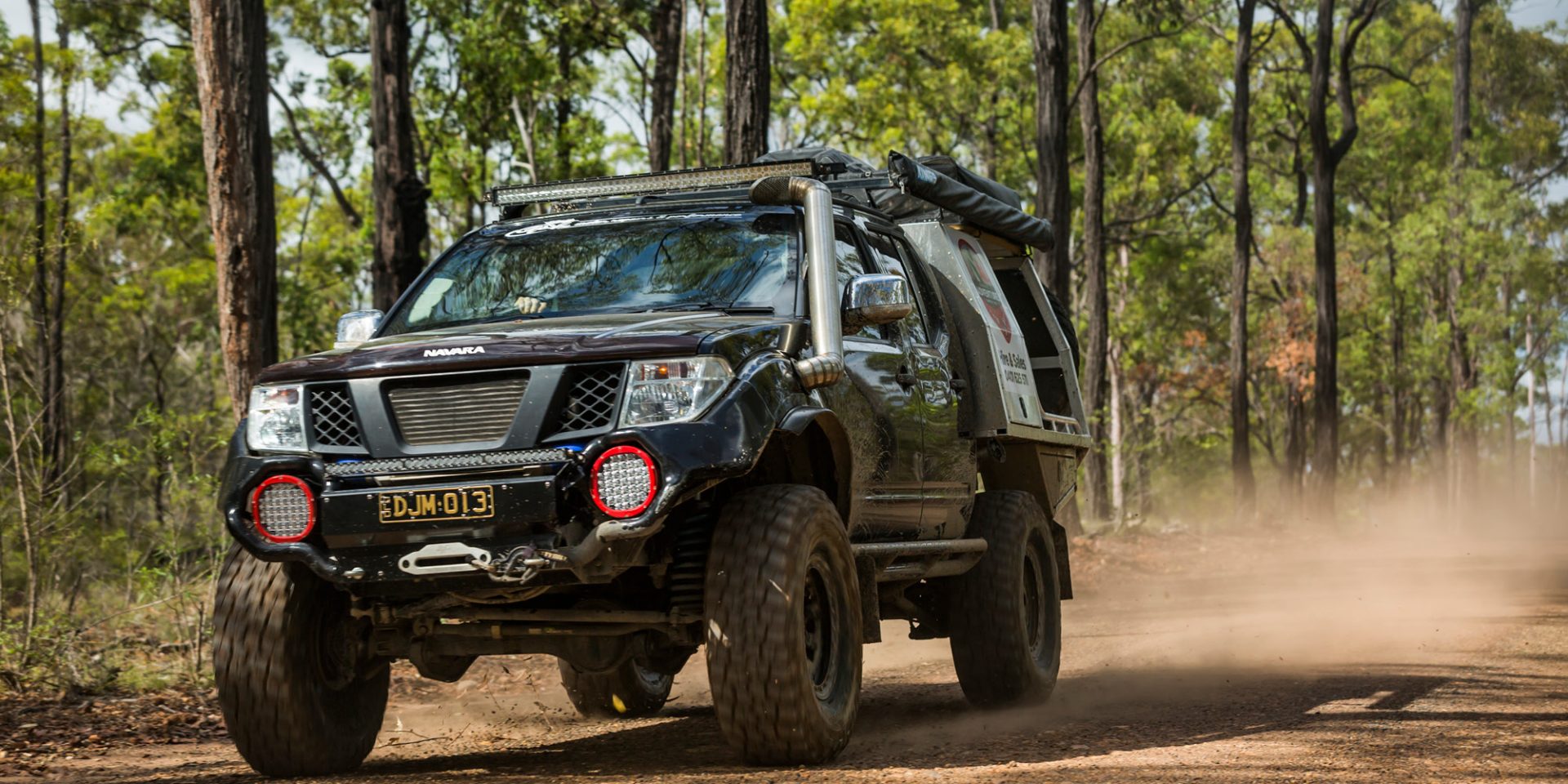 Holden Colorado RC/Isuzu D-Max RA
Years Made: 2008-2011
Engine: 3.0L four-cylinder turbo-diesel: 120kW @ 3600rpm, 333Nm @ 1600rpm (auto); 360Nm @ 1800rpm (manual)
Gearbox: Four-speed auto, five-speed manual
There isn't a lot of love shown in the 4X4 community for the early Colorado and similar era D-MAX, but those that do have them love them. There's a reasonable selection of aftermarket accessories now, but not as prolific as the mainstream dual-cab ute alternatives.
The last of the Isuzu-built Holdens, the early Colorado had a few teething problems that should be well-ironed out by now. The 3.0-litre diesel returns surprisingly good fuel economy even when loaded up, but the ride is harsh and truck-like. Isuzu don't make many bad cars, and this lives up to their reputation for reliability. The manual's first gear is tall, not great for the clutch when loaded up, but once in low range the torque is plentiful and suits the gear ratios well.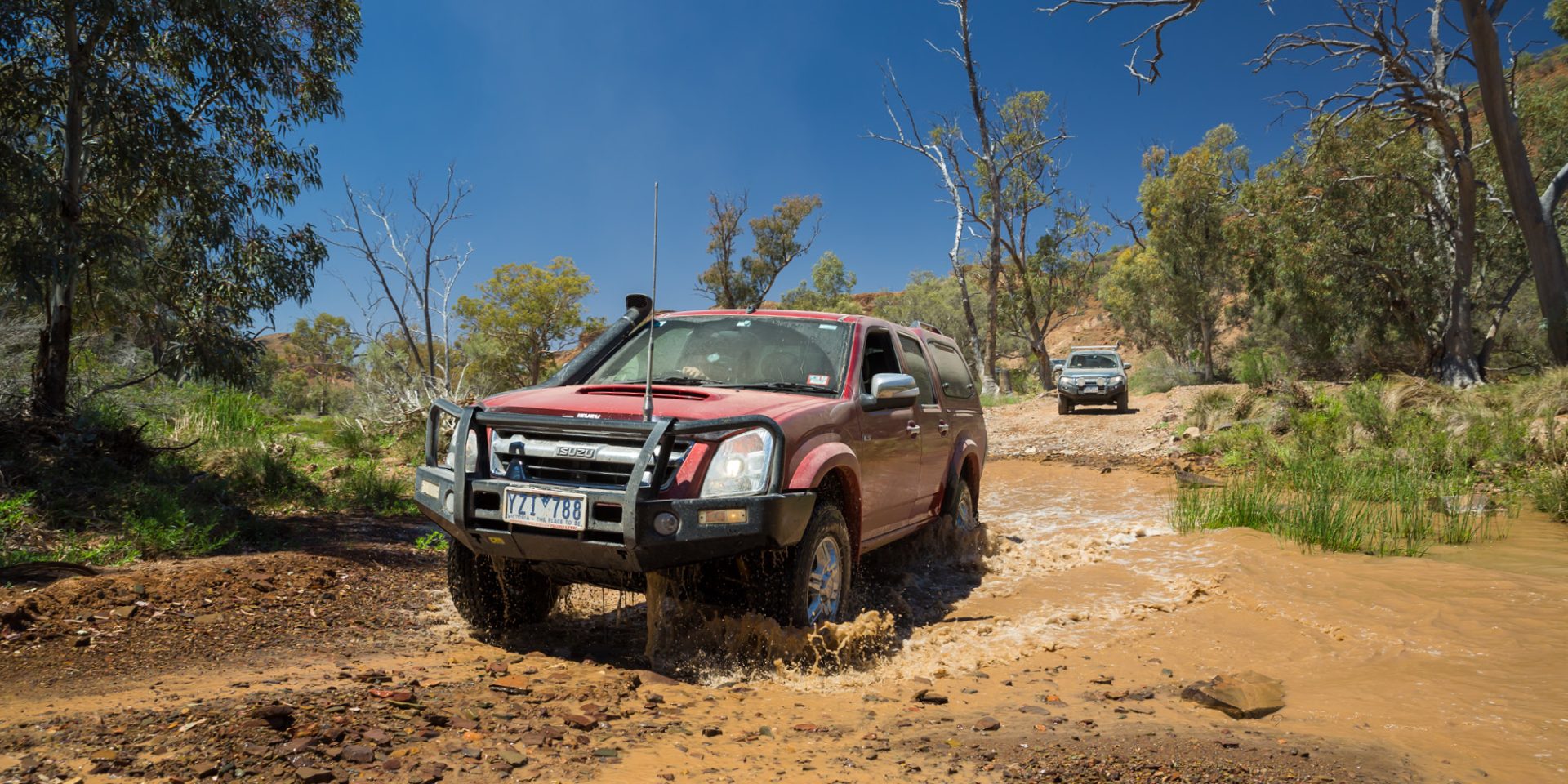 Land Rover Defender 130DC
Years Made: 1999-2006
Engine: 2.5L five-cylinder turbo-diesel: 90kW @ 4200rpm, 300Nm @ 1950rpm
Gearbox: 5 speed Manual
It's the friend you forgot to invite to your party, but halfway through the night you're sure as hell glad they came anyway. If honesty is your thing, the Defender 130 Dual-Cab is for you. The earliest 130s came to Oz with the 300Tdi engine, a frugal old-fashioned 2.5-litre turbo-diesel that plods a heavily loaded 130 along at whatever pace it feels like at the time. Luckily the TD5 had very slightly more poke and can be safely tuned for more again with an ECU remap. With an updated interior including an air conditioner that keeps more than your knees cool, they are a big step up from earlier incarnations. Such elegant features as the hose-out interior, square body, high and upright seating position and arm out the window ergonomics give an air of utilitarian pride. The fantastic supple long travel coil sprung suspension supports the biggest payload in the class of 1.4-tonne, GVM of 3.5 tonnes and GCM of seven tonnes; the 130 can actually tow a 3.5-tonne braked trailer and carry a full and significant load on the back, legally. A throwback to a different era, the 130 is the Clydesdale among the quarter horses of the market.