Ford is clearly looking to go after the Jeep Gladiator with the blue oval recently filing a patent for a removable roof.
Ford recently filed for a patent on a removable roof system for a pickup. Spotted by Ford Authority, the simple removable hard-top roof system uses two clips mounted where the roof meets the windscreen.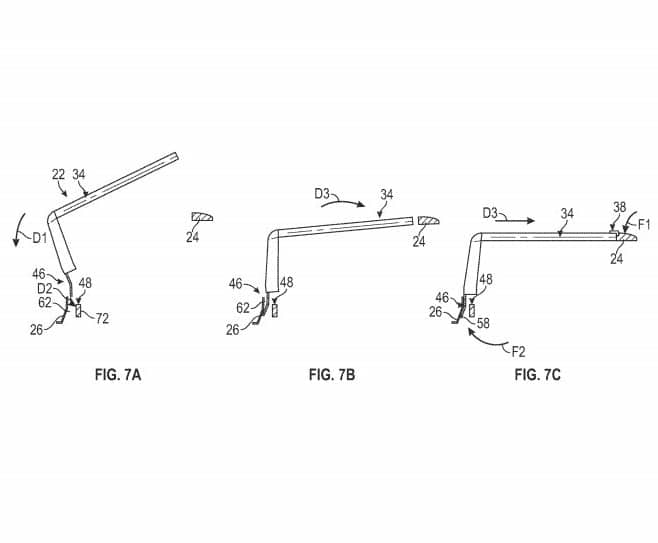 The idea is that you would unclasp this mechanism and swing the roof backwards and away. According to the patent filing, this pick-up based application is just one of many ways the removable roof could be used. And Ford made reference to the fact it could be made from metal, plastic or a composite material.
With the Ford Bronco set to be revealed this year, there's plenty of speculation Ford will offer a pickup version to fight the Jeep Gladiator. Only time will tell.
Ford is keeping quiet on what we can expect from the new Bronco and despite a news item circulating online in the last 24 hours, Ford has publicly denied rumours the new Bronco will be revealed in November. We do know the Bronco will be based on the T6 platform underneath the Ranger and Everest, but that the ultimate design is expected to be aimed more at the Wrangler and Gladiator (think: Troller T4). The patent image could, if you squint even suggest an open-top Ford Ranger but we doubt it.

Question: Hands up who's hoping the new Bronco will look like the 2004 concept (above)?