Boasting twice the computing power of Sync 3, Ford's communications and infotainment system, Sync 4, will roll out across select vehicles in 2020.
With claims it will be faster, easier and simpler to use than ever, Ford has high-hopes for its latest-generation communications and infotainment system, Sync4. With vehicle buyers expecting more and more from their in-car infotainment, car makers are having to sprint to keep up in an effort to gain an edge in dealerships.
Previewed overnight in the US, Ford's Sync 4 boasts twice the computing power of its current system, Sync 3 and an all-new look. But one of the headline grabbers is its compatibility with wireless Apple CarPlay and Android Auto. It will also offer access to a digital owner's manual and cloud-based optional real-time navigation.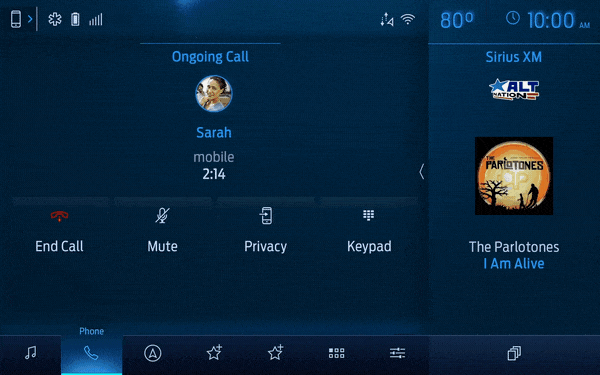 "SYNC has always featured the best of Ford innovation to help our customers stay connected to and manage their busy lives as they move about the world," said Hau Thai-Tang, Ford chief product development & purchasing officer. "With this new fourth-generation technology, we've evolved SYNC into an intelligent, voice-activated, in-vehicle digital assistant."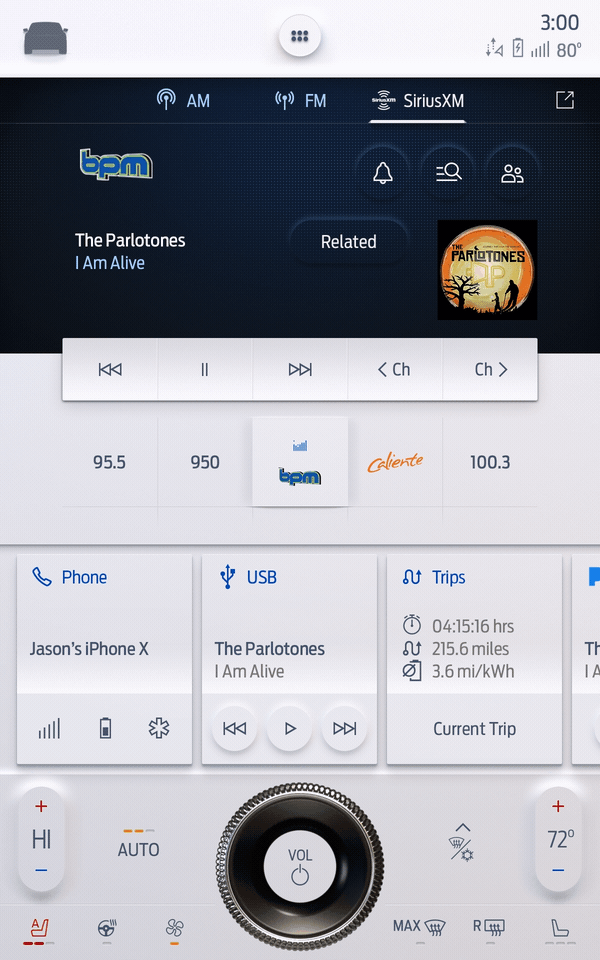 Sync 4 looks very different from the current system, with the ability to multi-task without needing to swipe through tabs or screens. On all-new available 12-inch screens, multi-tasking will be enabled by splitting the screen into larger and smaller windows. For example, Ford said, if a customer wants to keep their navigation route on the screen while changing songs, they can choose to display the radio or other streaming music services in the smaller display area. Customers will be able to quickly scroll through nine different features to display as Information on Demand, making Sync 4 easier to use.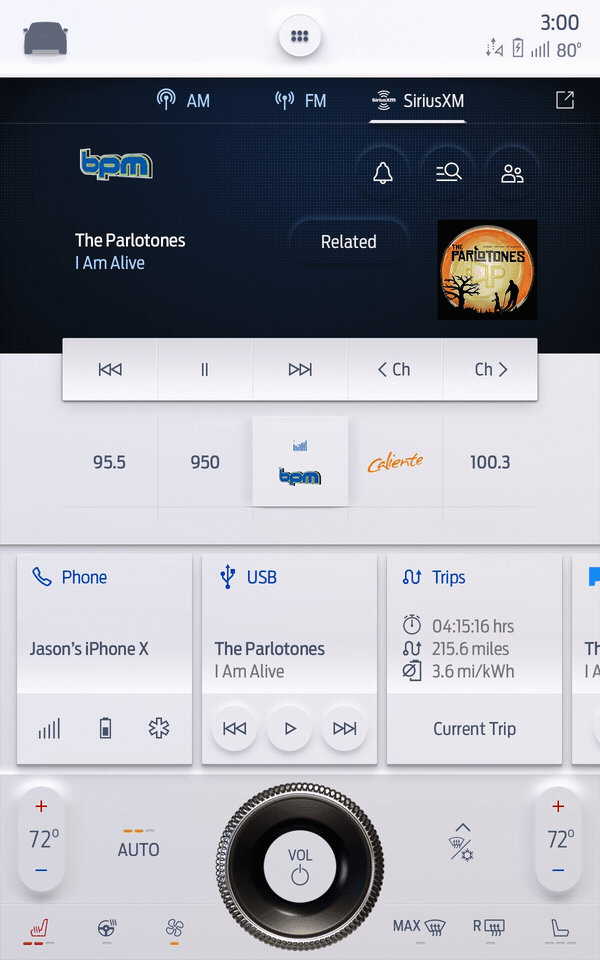 With large 15.5-inch screens, according to Ford, Sync 4 features the addition of Adaptive Dash Cards. Instead of having to navigate menus every time you want to launch an app, recently used or popular features are listed horizontally underneath the main portion of the screen in individual dash cards. These cards display information such as the next step on your route, but they are interactive as well. You can pause or skip songs directly through the card instead of having to bring up your music player, and similarly you can view your phone status or hang up calls through the card as well, Ford said.
"No matter what size screen Ford customers choose, they will be getting an experience tailor-made for their vehicle," said Gary Jablonski, chief engineer for SYNC technology, Ford Motor Company. "SYNC 4 puts these high-definition screens to work not only by offering even crisper displays, but also by making driving easier with new multi-tasking capabilities."
Ford Australia hasn't yet said what vehicles Sync 4 will feature on first. Stay tuned.