Have you ever seen an inflatable Triton tent that doubles as a raft? Yes, it really is a thing and it can be bought through Mitsubishi dealers… in Germany, at least.
Mitsubishi Motors Germany has worked with GentleTent to come up with an inflatable Triton tent that's just one part of a range of official accessories aimed at campers and hunters. Oh, and the tent doubles as a raft…
Available through Mitsubishi dealers in Germany, the full overlanding kit is a set-up that fits into the Triton's tub and includes a slide-out kitchen with a portable gas stove, a sink with a water pump, a 12L water container, a drawer and a 12V power outlet. The kit ain't cheap at close to $6k, and additional gear such as a storage cabinet, fridge, outdoor shower and solar system are optional extras, as is the lockable canopy (+$3200) that covers all that gear.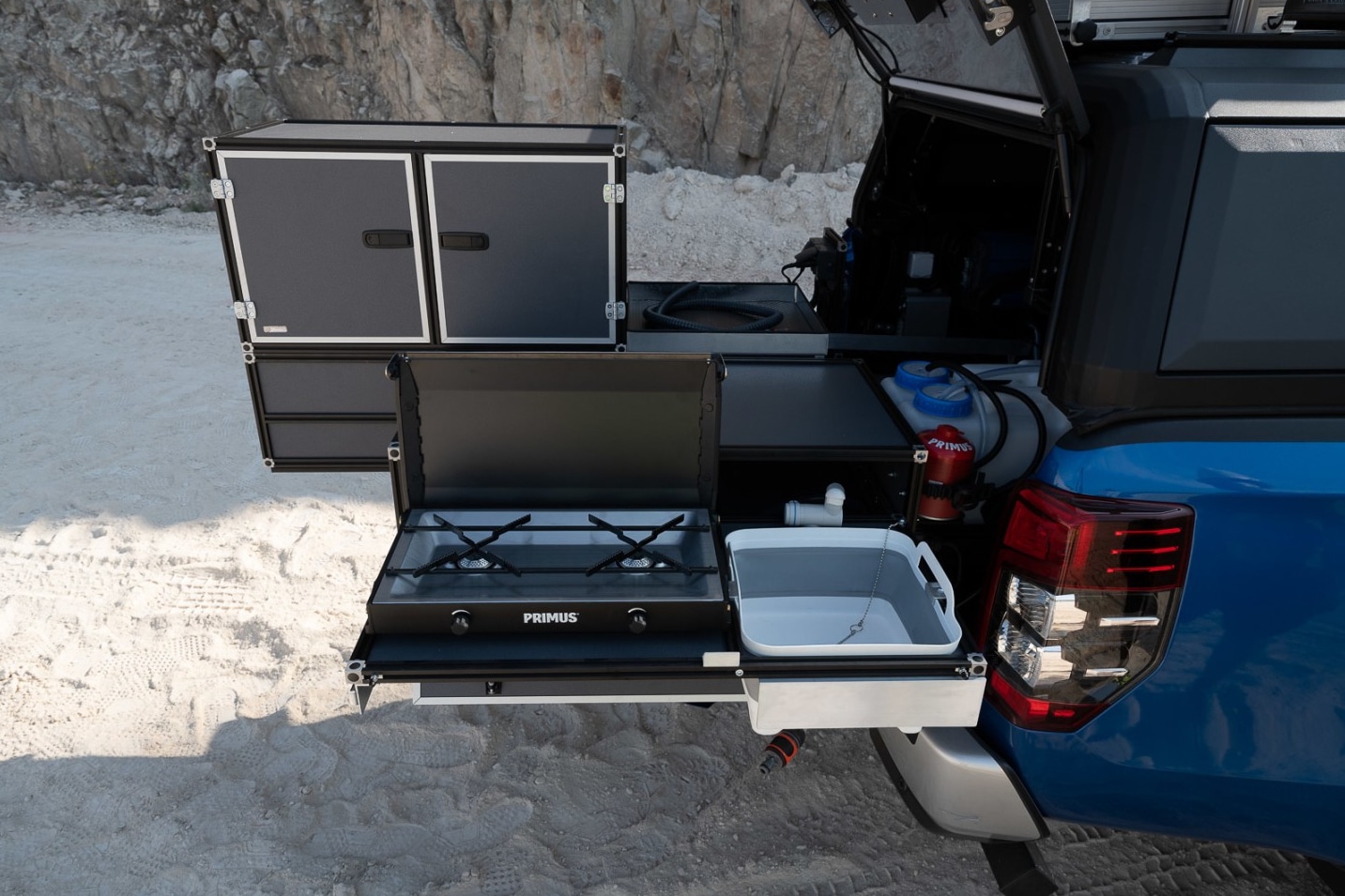 The lockable canopy is not a prerequisite for those who want to fit the inflatable rooftop tent, as it can be mounted to the Triton's roof… or the canopy if fitted. There are two tent options: the GentleTent GT Roof, which is a two-person jobbie that can also be used as a sheltered raft (yes, you read that right, a sheltered raft!), and the three-person GentleTent GT Pickup, which has additional fabric to create more of a living area over the tub (only really useful if the slide-out kitchen is omitted).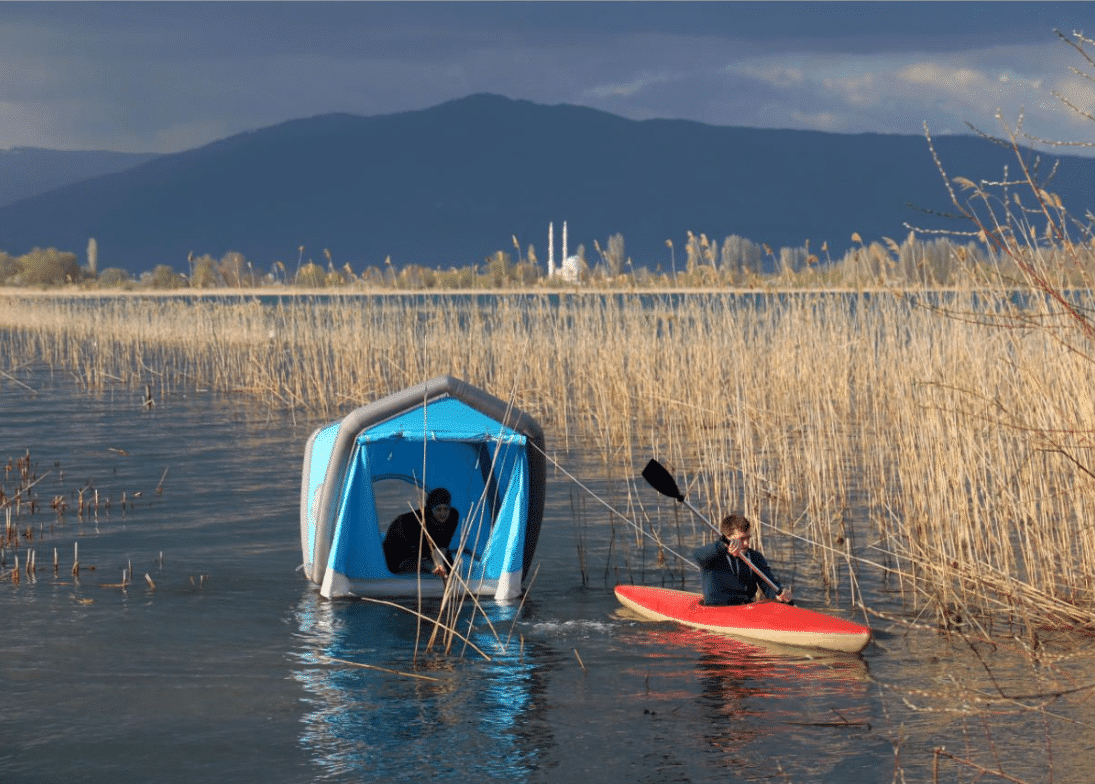 GentleTent says one advantage of the inflatable Triton tent setup is its light weight – the GT Roof weighs just 25kg while the GT Pickup is 27kg, both of which are significantly lighter than most hard-frame rooftop tents.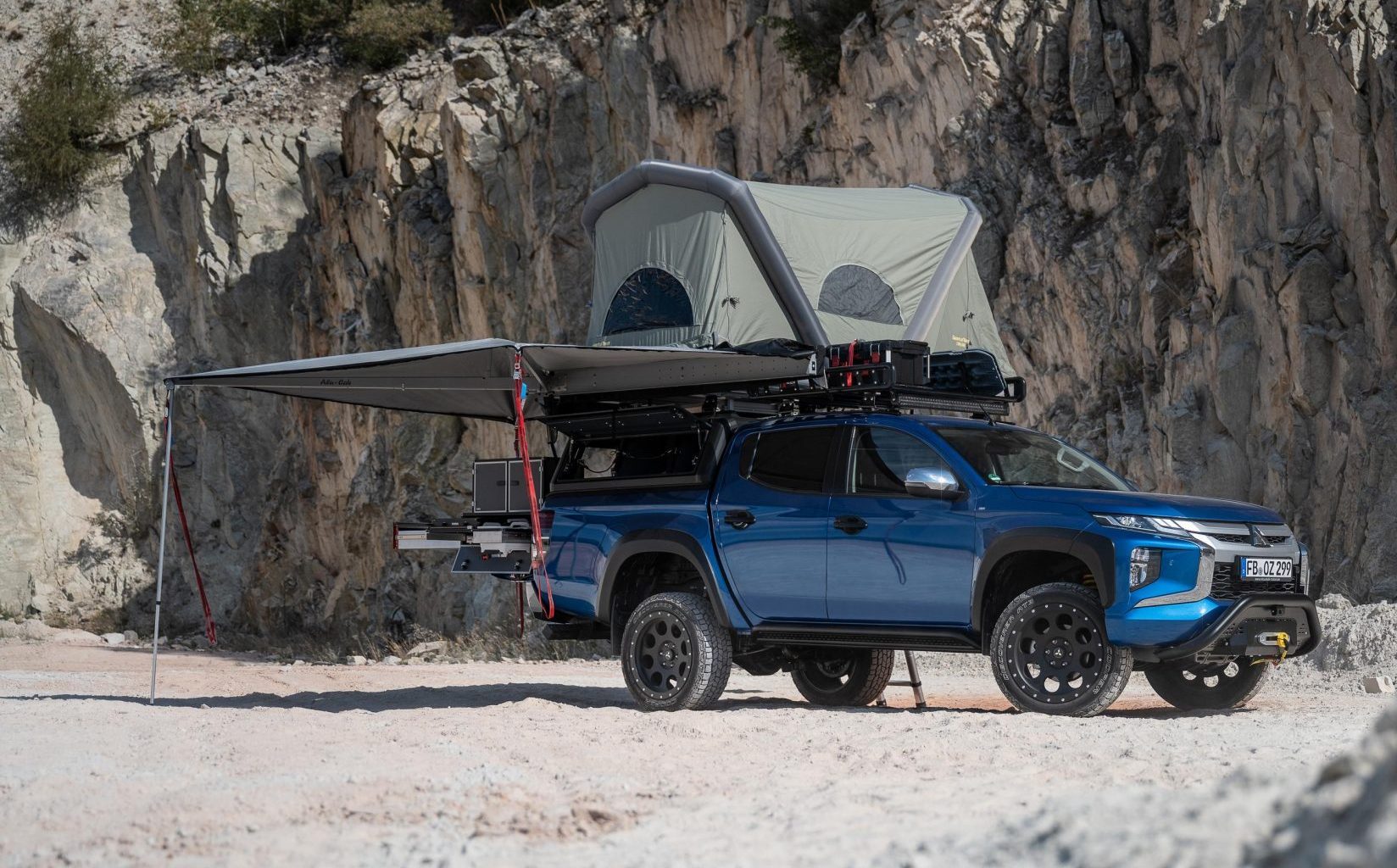 For those who like shooting stuff, the Mitsubishi Hunter pack includes a gun drawer, a dog cage, a game tub with a loading ramp, water container, hand sprayer and LED lighting, all for around $7300. Oh, and if you intend to knock off something really big, you can option this pack up with a game hoist.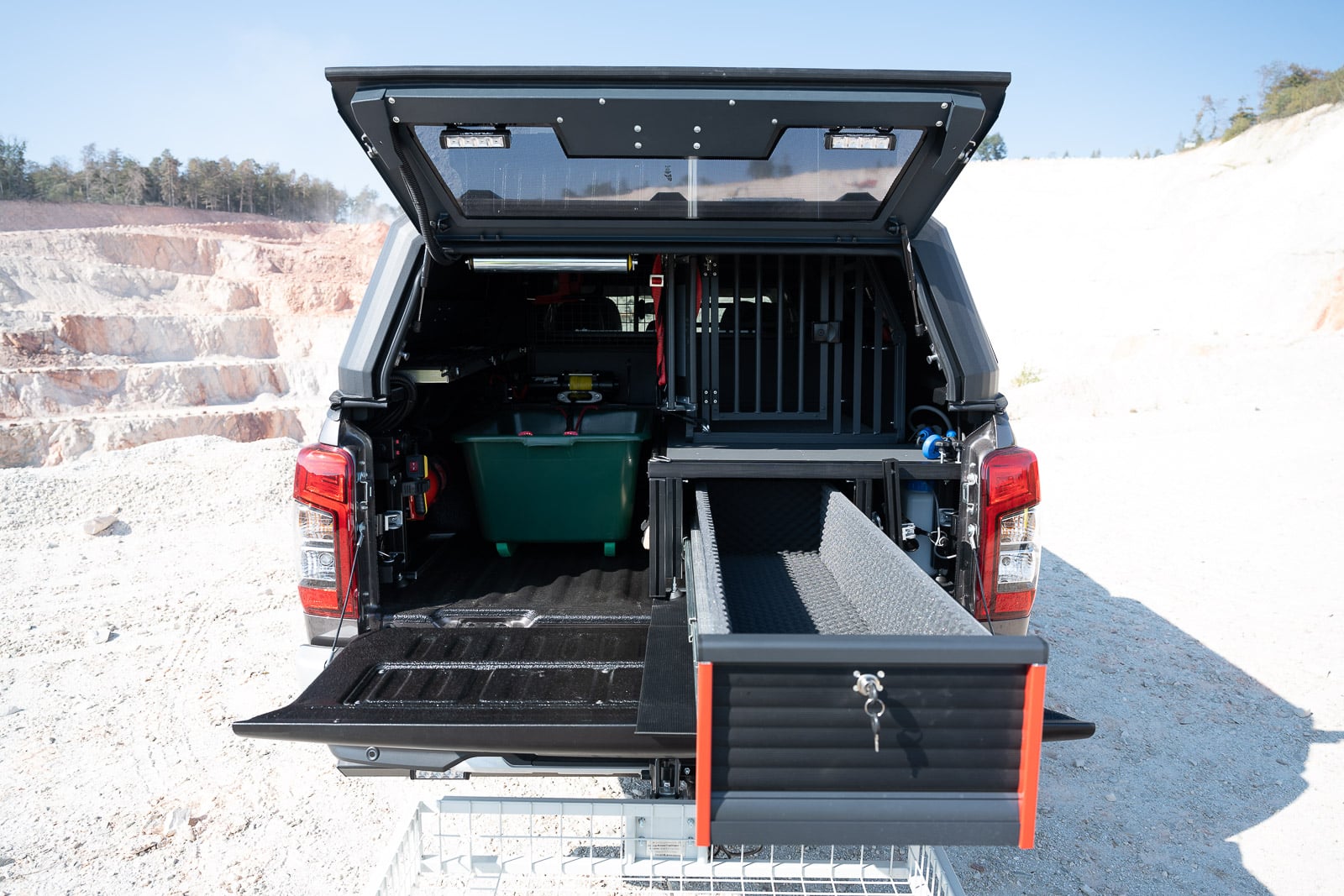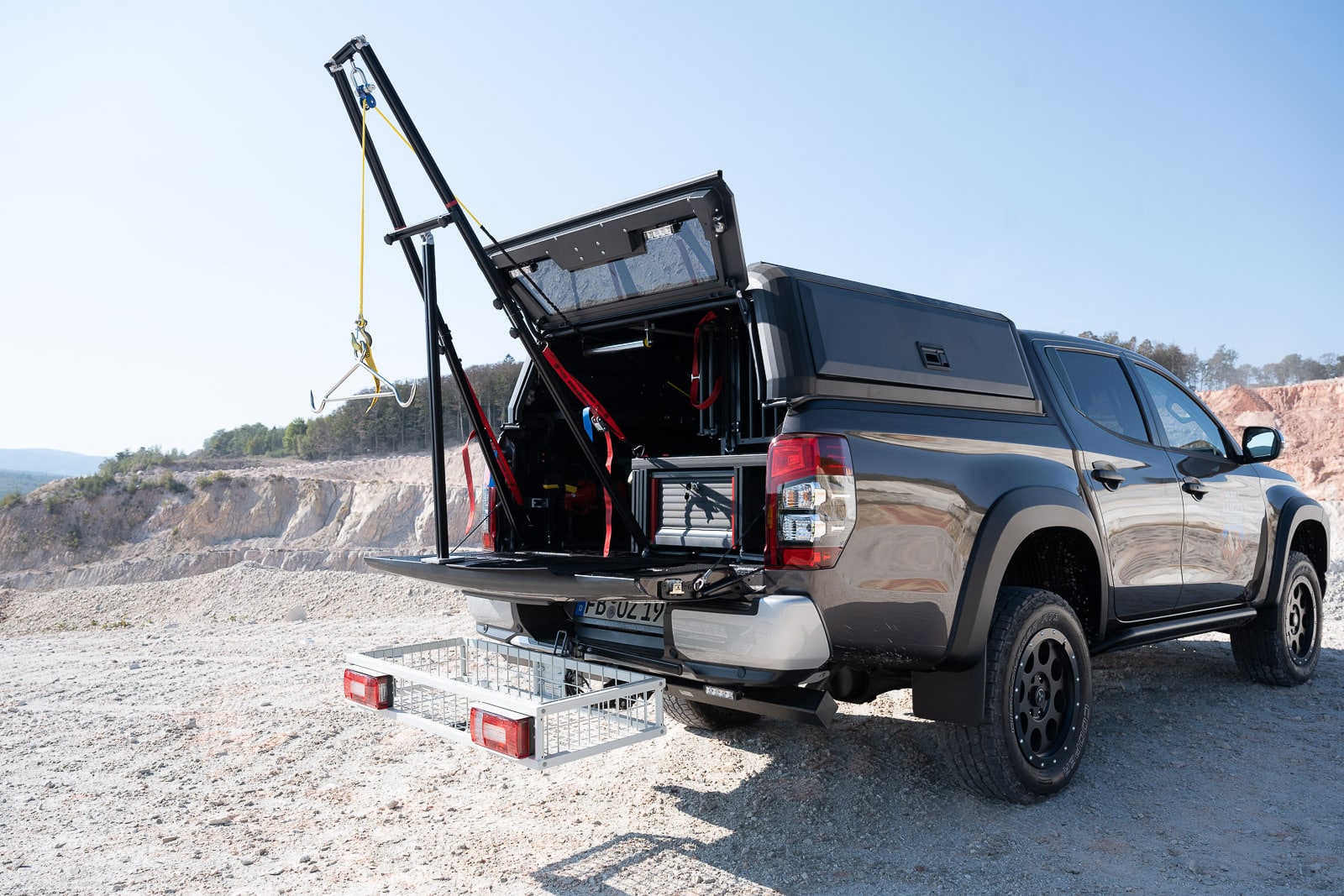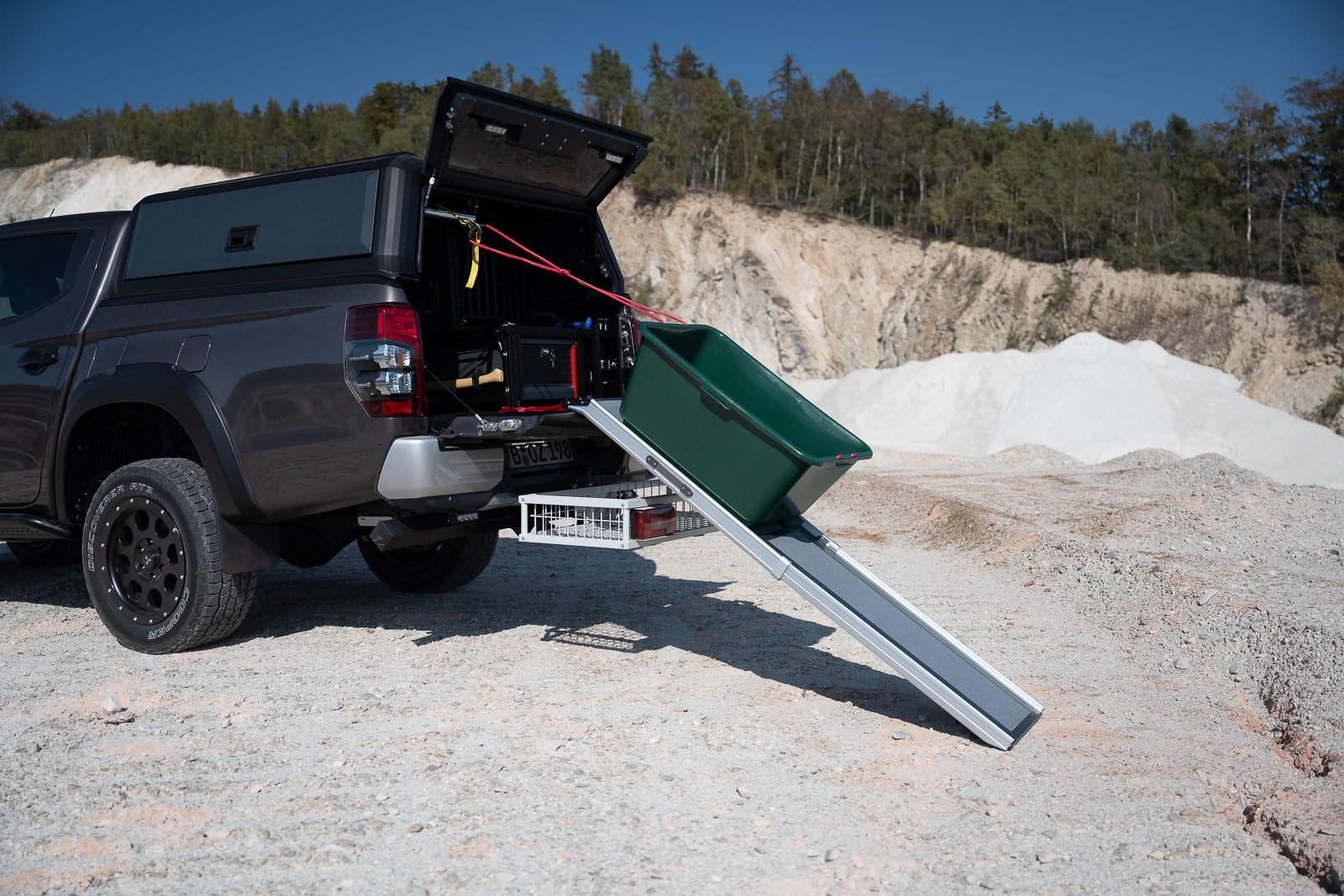 While it's never a good idea to set up camp beneath a big gum tree, we reckon this advice would particularly pertinent with the inflatable Triton tent, as a sharp stick dropping on to the tent could result in a deflating feeling in the middle of the night… and no one wants that, eh?