The new range of TJM awnings has been developed to provide near-instant shade and shelter when you're out and about in your vehicle.
TJM awnings are the ideal, quick set-up solution for when you need shade from the sun or shelter from the wind and rain. TJM says its new range of vehicle awnings can be set up in as little as 30 seconds and that they're just as simple and easy to pack away.
TJM awnings are available in three sizes to suit different vehicles and different travelling requirements. The sizes are (L mm x W mm): 1400 x 2000; 2000 x 2500; and 2500 x 2500. All three models are manufactured using hardy 280gsm ripstop poly-cotton canvas and TJM says they have been built to last. The awning legs are constructed from black powder-coated aluminium to keep them standing in all conditions, and to provide corrosion resistance, and when packing up the legs fold away neatly in individual pole channels to make set-up and pack-up simple as possible.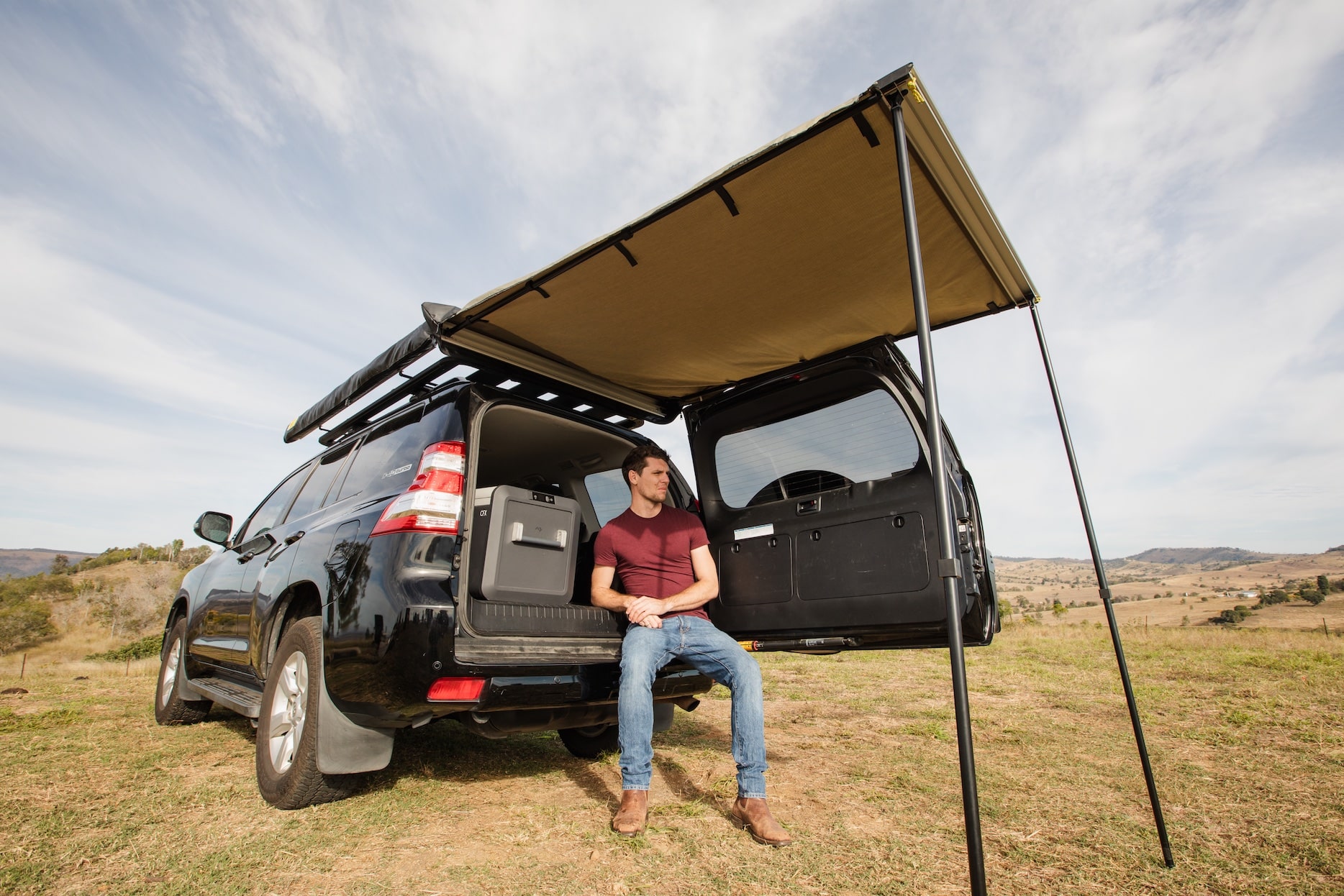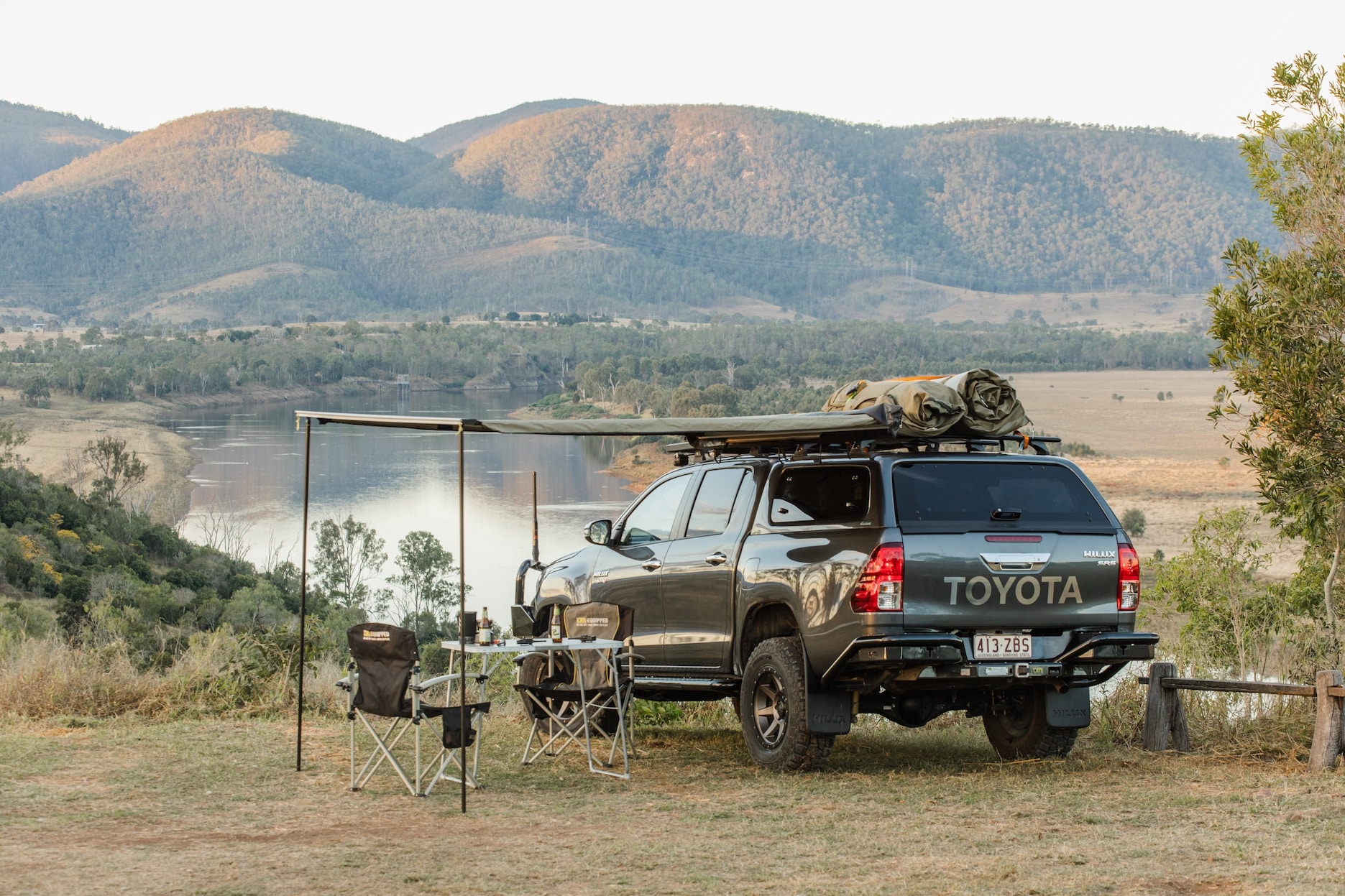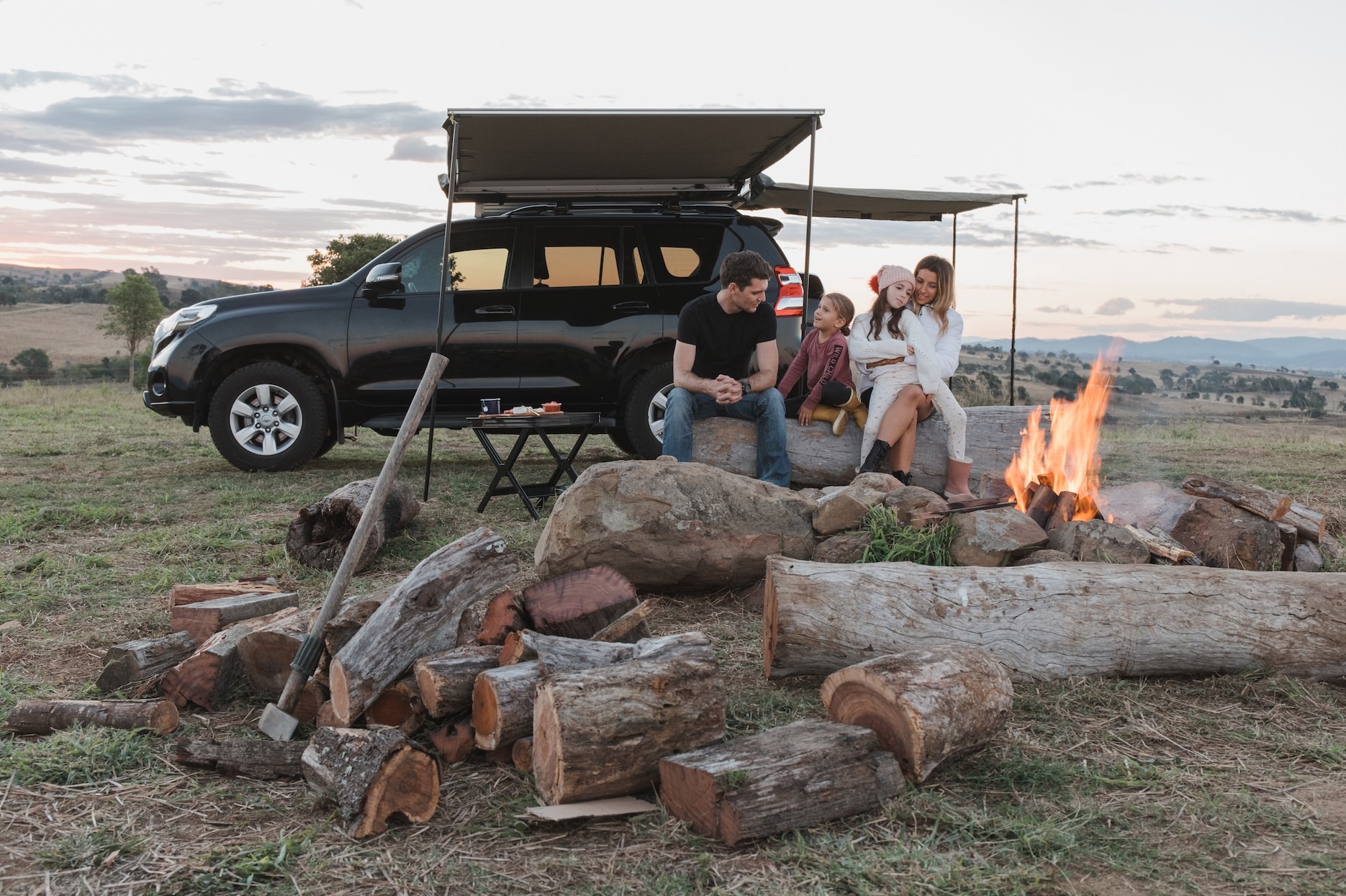 The two larger awnings come standard with a seamlessly integrated LED strip light to illuminate campsites, providing a complete day-and-night awning solution.
The new TJM awnings are also available with a range of accessories including TJM awning walls for added privacy and protection, as well as an awning organiser that TJM says allows you to quickly access your gear and add a touch of home to any campsite. Like the awnings themselves, the TJM awning organiser is also made from 280gsm ripstop poly-cotton canvas, and it adds extra storage space thanks to three canvas pockets and three mesh pockets designed so you can stow regularly used items. In addition, the organiser securely slides into the awning track for easy storage when you're ready to hit the road again.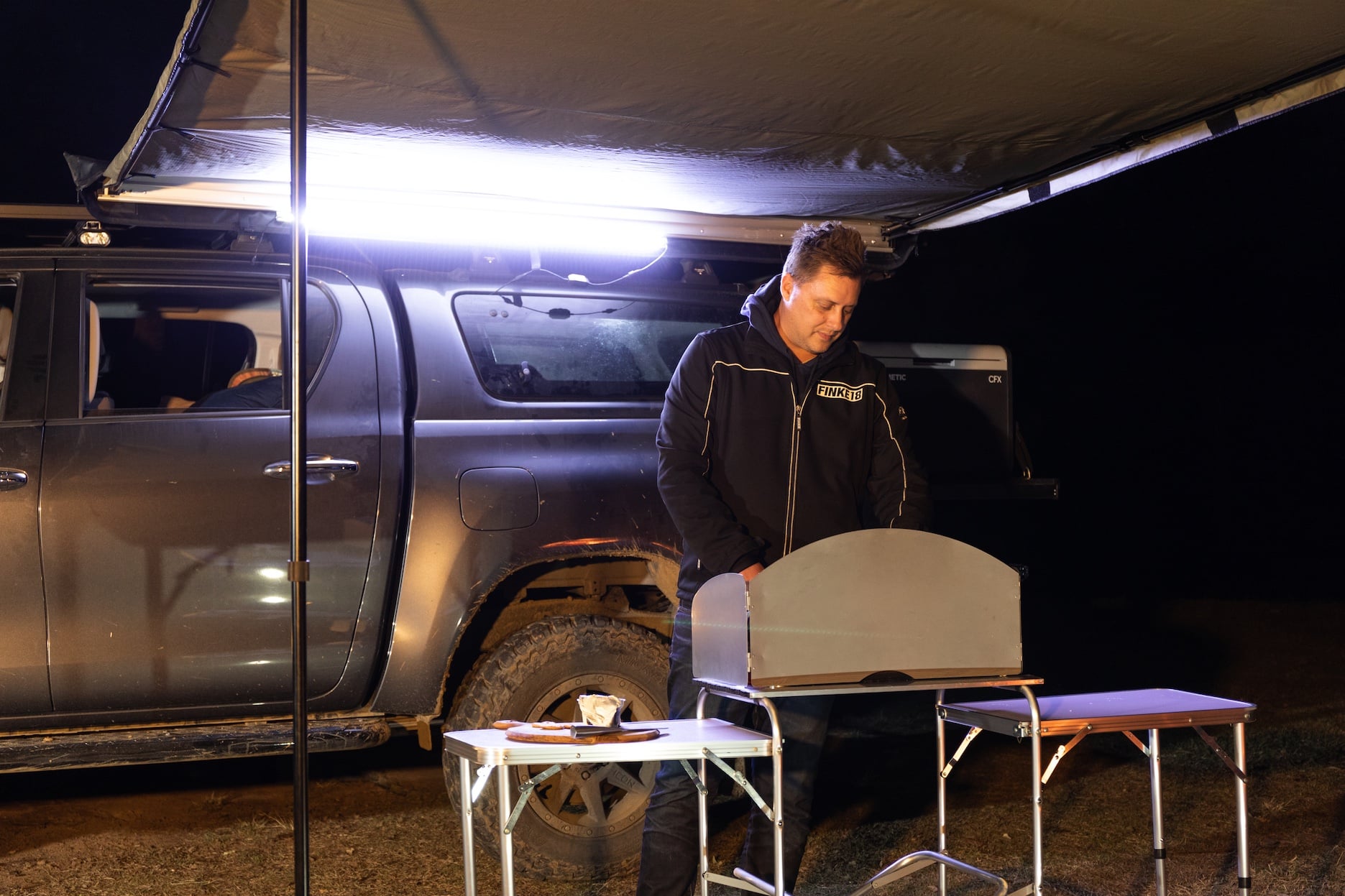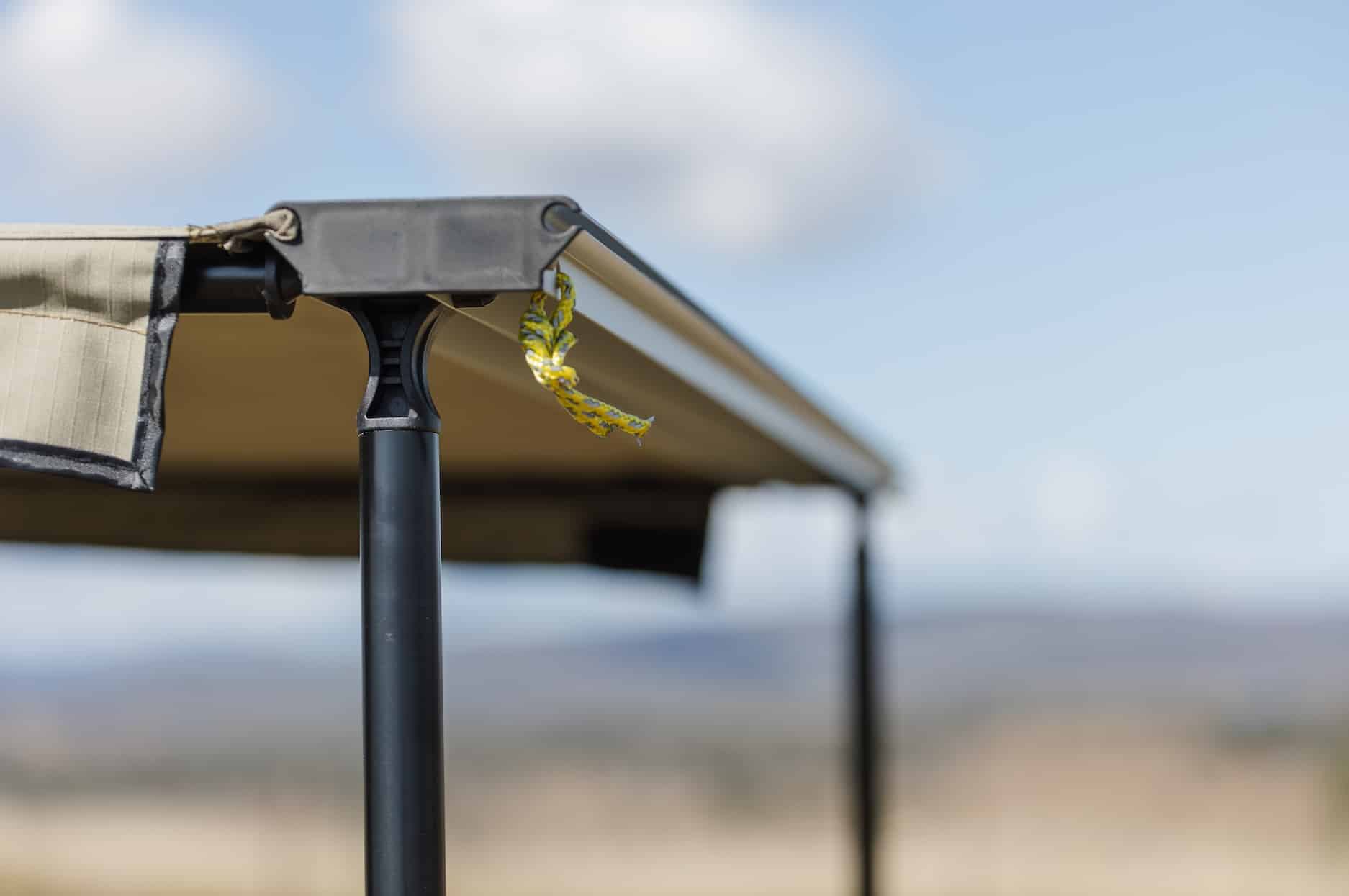 RRP: $195 (1400 x 2000mm); $289 (2000 x 2500mm); $299 (2500 x 2500mm)