Cross-country travellers Ernie and Yvonne have in recent years been flitting around this big brown land – from top to bottom and side to side – on the smell of fish and chips. The ever-pragmatic Ernie has the family truck, with nine metres of living quarters in tow, running on second-hand oil from hamburger joints and fish and chipperies instead of diesel.
He pays a nominal $100 for 1000L of used canola oil; that'll fire the rig right across the country from east coast to west. That's 5000 kilometres on $100 worth of oil. Ernie started his working life as an apprentice mechanic and was a diesel fitter and truck driver before setting up his own mechanical workshop. He was self-taught and hard-working while helping raise a family of four in south-east Queensland. "We only had three holidays in 40 years," chips in Yvonne.
The rig
When it came time to retire, Ernie and Yvonne had a lot of country to explore. And so Ernie built a nine-metre gooseneck trailer to be towed by the nine-tonne UD truck he then owned. Makes sense. He loaded it up with a 14-foot Quintrex runabout plus a home-made, three-wheeler motorcycle and added extra fuel tanks – enough to last 12,000 kilometres. The pair collected supermarket dockets, bought up big at discounted prices and stored the fuel in his farm shed. Trouble was, even when diesel was discounted from less than 90c a litre in the early 2000s, that was a lot of dollars. "I said if we're going to keep doing this we need to find something cheaper than diesel to run on. Otherwise we could only go every four years at those prices," says Ernie.
On long drives and during quiet ruminations on his milk crate in his busy shed, Ernie started thinking about alternative, and cheaper, fuels. "I thought, everybody's making this bio-diesel," he said. "Why can't you run on (vegetable) oil. I read a little bit and a bloke over in America reckoned there were three ways you could go – bio-diesel, mix the oil with kerosene or use straight oil and that was the worst one.
"So what'd I do? I took the worst one."
Something wasn't right…
Now Ernie's got a new UD that's done 230,000 kilometres – some 200,000 kilometres on canola oil – in 14 years.
Ernie hasn't noticed any drop-off in power or torque. He warns it won't work with common rail diesels, a more sophisticated fuel system than the direct in-line injectors on Ernie's truck. "For this, common rails are a waste of time, cost big bikkies to do up and most of them have sensors on now and won't accept it (canola oil)," he says. "Everything works on such close tolerances."
But about two years ago Ernie and Yvonne's little truck with the Mack bulldog on the bullbar, fried an injector pump.
"We took the injectors and the pump into Perth and it cost us $5100 and a few cents to fix it.
"We sat down and worked it out and we reckon in that period of time we would've spent $58,000 on diesel (if not using oil) – $5100 isn't a big percentage in the scheme of things, is it?"
Ernie's careful about what the authorities might think of his excise-free travelling and he's not about to go into the business of building frying oil fuel systems for others. (That's why we haven't used his surname.)
And his best advice about trying to negate fuel costs as a cross-country traveller? "If you've got a job and you can work overtime, do your overtime and buy diesel."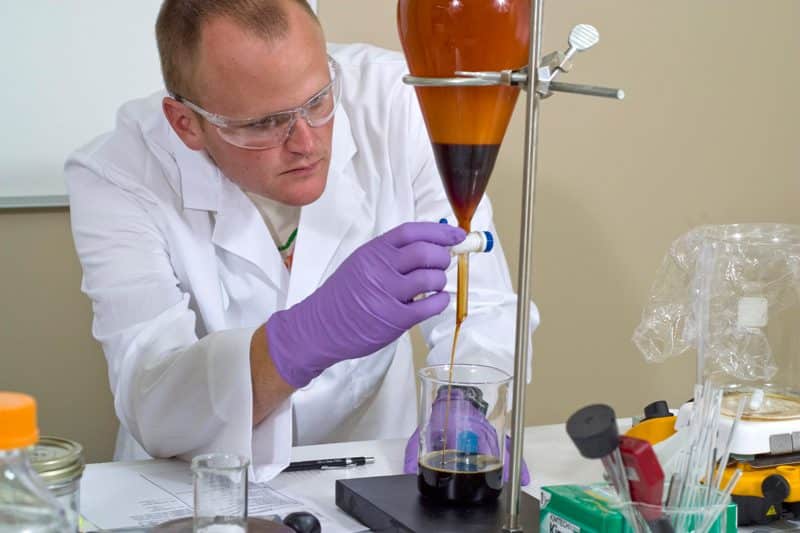 The good oil on legalities
Ernie's oil-burning truck is most uncommon in Australia. As such, there appears to be few rules and regulations governing the use of second-hand canola oil to power a road vehicle.
The question of excise, a fuel tax, should not arise. The Australian Tax Office says excise duty applies to biodiesel or biodiesel blended with other excisable goods including diesel. "Biodiesel is a fuel manufactured by chemically altering vegetable oils or animal fats (including recycled oils from these sources) to form mono-alkyl esters," according to the ATO. "It can be used on its own or blended with other excisable goods.
If you are a biodiesel manufacturer, excise duty is payable on the biodiesel you manufacture." The ATO cannot talk about specific cases, but Ernie is not manufacturing fuel or any biodiesel, merely using a waste product. He is not on-selling the oil, he is not about to on-sell his fuel system or build another one. The Australian Automobile Association suggests there should be no concerns as long as he has satisfied himself about the roadworthiness of his UD truck, pays his registration fees and understands any warranty implications. And if a fish and chip shop started selling used cooking oil to a number of customers there may come a question of "fuel quality standards". Manufacturers such as Toyota Australia say there would not necessarily be issues with oil-burning unless there was a warranty claim which arose from using an irregular fuel.