Volkswagen has turned to Walkinshaw to tweak its powerful TDV6 4X4 ute resulting in the Amarok W580, which is described as a GT-spec ute.
The new Amarok W580 4X4 ute is the result of a 12-month collaboration between Volkswagen Australia and the Walkinshaw Automotive Group.
There's a certain irony in the match up between Volkswagen and Walkinshaw; the Amarok W580 is produced at Walkinshaw's Clayton, Victoria facility where the original Volkswagen assembly plant was located from 1953.
Volkswagen describes the Amarok W580 as an "an aggressively styled and tuned GT-style version of the bestselling Amarok ute", and it scores an enhanced suspension tune as well as a unique styling package.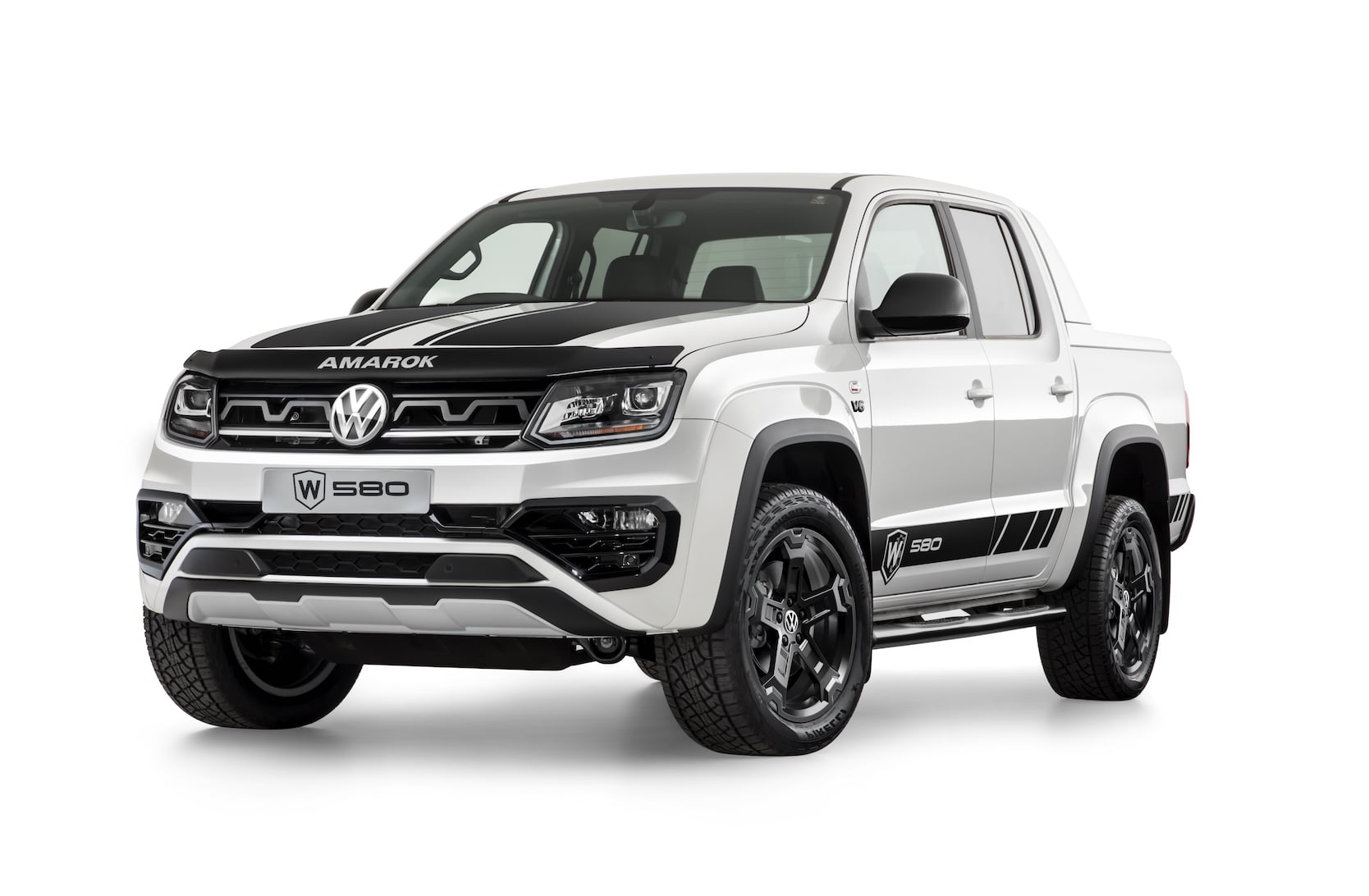 Based on the Amarok 580, but unique to the W580, are a newly designed front grille and bumper, a custom twin exhaust with side pipes at the rear wheels and a set of bespoke Walkinshaw-designed 20 x 9-inch alloy wheels (aptly named 'Clayton') that wear 275/50R20 Pirelli Scorpion tyres. The tyres are hardly suited to off-road use, but that's not really what the what the W580 is all about.
The front suspension has been lifted by 40mm to give the vehicle a more aggressive overall stance, while the suspension tune has been developed to "maximise grip and boost steering feel". The larger diameter rubber also contributes to a raised ride height. As per the vehicle on which it's based, the Amarok W580 runs a 200kW/580Nm turbo-diesel engine mated to an eight-speed automatic transmission.
"We have always known what a powerhouse we have in the Amarok, but have always felt the range needed a proper GT-spec model," Ryan Davies, Director of Volkswagen Commercial Vehicles Australia said. "As the originators of the performance-ute category, we looked no further than Walkinshaw to achieve this."
Development of the W580 took place over the past 12 months and was a collaboration between Volkswagen Australia and Walkinshaw, with technical support from Volkswagen in Hannover, Germany.
"The Volkswagen product seems to lend itself to a very high performance, GT-image," Walkinshaw Chief Designer, Julian Quincey added. "You've got that terrific V6 diesel engine with class-leading torque… and it really does deserve a performance flagship in the range."
The Amarok W580 will be available to order from from 1 December with deliveries starting in April 2021. The first 30 customers to pre-order and purchase a W580 will also receive an exclusive Walkinshaw experience including flights, transfers, meals and accommodation to attend a Walkinshaw factory tour and a Walkinshaw Andretti United track day.
Pricing is yet to be announced.