Ford finally delivered the much-anticipated reveal on its 2022 Ford Ranger (aka the Next Generation Ford Ranger) in what was intended to be a unique 360o experience from the viewers' point of view. I set my alarm for the reveal, excited about what was coming … and then I was treated to over 7 minutes of suit types talking about customer focus that felt like 70 minutes. Except, they didn't seem to actually focus on what customers want for the reveal. I'm pretty sure customers just want to check out the specs.
Snippets such as, "smartest, most capable and most versatile ranger ever" and "most significant upgrade to the ranger in over a decade" were used. We can't forget marketing gems such as "truly global iconic vehicle" and "taken it to the next level".
At the 7 minutes 30 seconds mark, I finally thought I was going to get a glimpse of the beast. I was wrong. Instead, some dude is parachuting down to his ranger instead. Is that his kids on pushbikes? Has he lost his ranger? Is he chasing his children with a parachute? I'm really confused at this point but despite this, it's actually really cool and I'm pretty sure I'll be cool if I buy it too.
Finally we get to see what it looks like!
At 8 minutes 16 seconds, the 2022 Ford Ranger bursts onto the scene and damn … it is one good looking rig. Possibly because its styling smacks of F150 at the front. I'm not sure it will look as good in a "fleet" white colour but the yellow in the reveal is epic. Some of the new features briefly flash up on the screen and include an integrated grille, C-clamp headlights, wider stance, rear box step, wireless charger, e-shifter, new tailgate design, power to the tray, selectable drive modes and much more.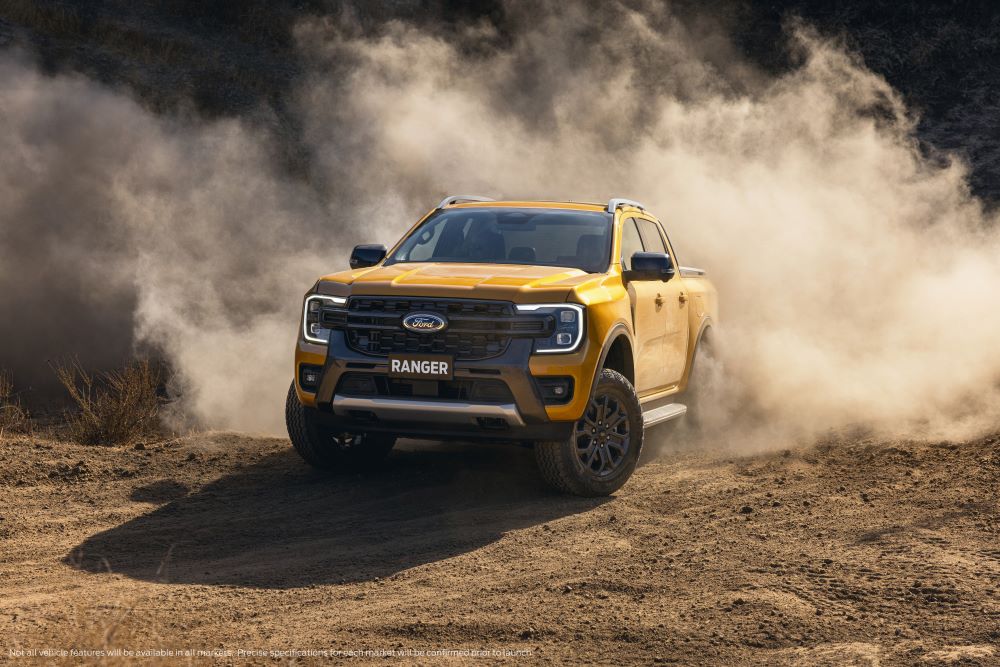 I've now been watching the reveal for no less than 12 minutes and I'm still waiting to get into the nitty-gritty. The host informs us that, "This next-generation ford ranger is the perfect vehicle for work, family and play." She then adds that we can go back through the video and find some hidden things to get more information.
Wait, what? WHY? Just tell us already!
Okay so what exactly did this epic 2022 Ford Ranger reveal actually deliver?
More hype … it delivered more hype!
Judging by the YouTube comments, I'm not the only one who feels let down by the lack of specs on the 2022 Ford Ranger reveal. Ford responded to some of the comments with a generic statement that said, "What we've shared during the reveal is a range of options that will be available overall – we'll share Aussie specification closer to the launch date."
So basically, we're going to have to wait a bit longer for the exact dimensions, fuel consumption, engine outputs, payload numbers, towing capacities, equipment levels and pricing. All the important things that weigh importantly on the decision to purchase.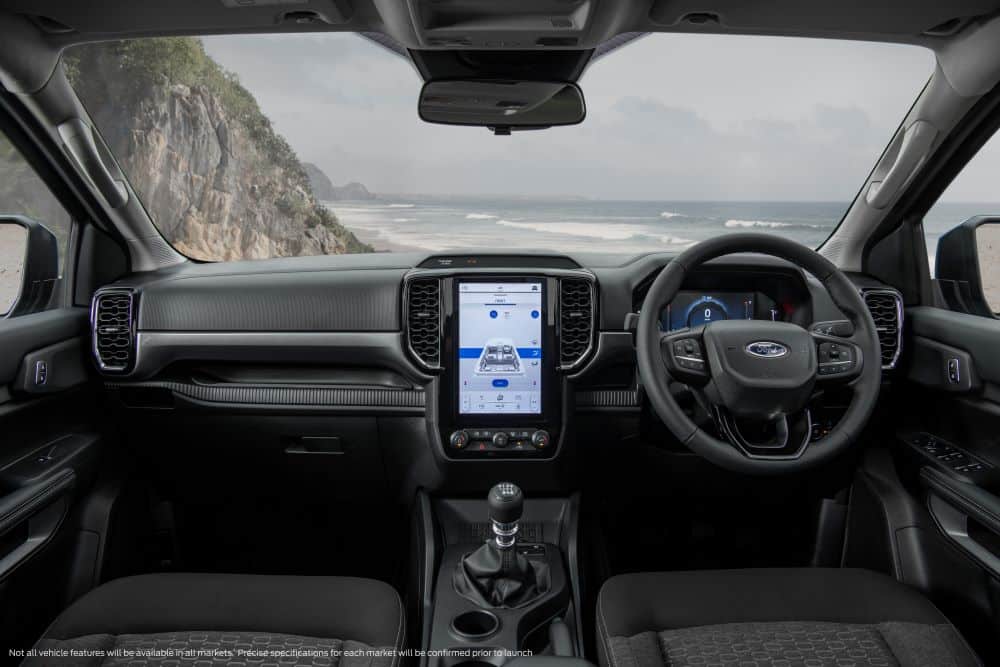 Here's a summary of what was delivered in the reveal …
A little bit of snooping through the comments and I'm led to a link provided by Ford on the 2022 Ford Rangers Capabilities. It basically just goes into slightly more detail about what was briefly mentioned in the reveal. Here's a summary:
A powerful new premium 3.0-lite V6 turbo-diesel optional engine
More powertrain choices with new engine and transmission combination for increased power and more torque (stats not provided)
Impressive fuel economy and emissions (stats not provided)
Enhanced towing experience (details to be released soon)
E-shifter with selectable drive modes to optimise performance on different surfaces, conditions and vehicle usage
Smart functionality – control it all with your voice, phone or central touchscreen
Wireless charging pad in the front
Smart climate control system that adjusts faster and more efficiently
Integrated rear box step to access the cargo more easily and safely
New digital instrument cluster that brings you more information and access to vehicle data
Muscular and athletic design in the fender flares and larger wheel arches for a wider stance
50mm increase in track width and an increased wheelbase to create less overhang at the front resulting in better off-road capabilities
Coast-to-coast instrument panel with a large LCD touchscreen
C-Clamp shaped headlight and LED tail lamps that clamp onto the new tailgate
12v socket in the load box
Tailgate work bench with integrated 1 metre ruler and clamp pockets
Internal rails with movable spring-loaded cleats on each side of the bed to secure your load
In conclusion …
Despite the 2022 Ford Ranger reveal being more than a little frustrating, the marketing hype clearly works because I'm left desperately wanting more. The features that were delivered are actually pretty awesome but I have no doubt this slow drip-feed of information will build anticipation. If the stats are favourable, I would even be willing to wager that this could be the first time a Ford has topped the local yearly sales chart in over two decades.
Hey, even with limited stats it's still more appealing than the EV Ford Ranger!
Watch the reveal yourself here: