Bendix braided brake hose kits for four-wheel drives are claimed to offer improved braking performance and feel.
The fitment of Bendix braided brake hose kits is claimed to provide several benefits over factory fitted brake hoses including improved brake feel and better braking perfromance.
According to Bendix, the braking performance improvements are a result of the stainless steel braided hoses not expanding under high pressure like traditional rubber brake hoses can. An additional benefit is said to be that braided brake hoses offer greater protection against damage from stone impacts and hits from obstacles when driving in challenging off-road conditions.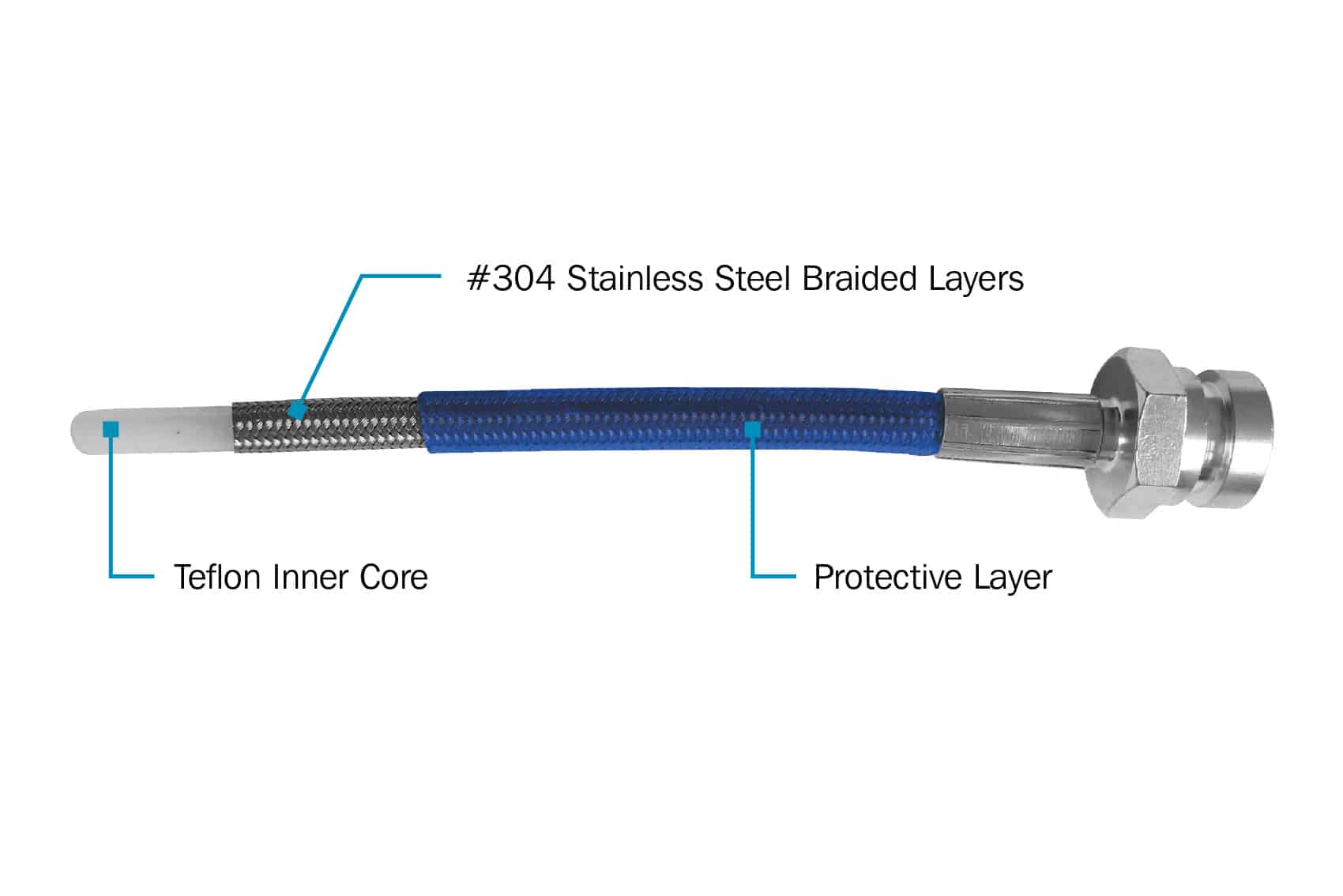 There are Bendix braided brake hose kits available to suit standard ride height 4X4s as well as vehicles with two-inch and four-inch lifts through raised suspension systems. The kits for raised vehicles come with longer braided hoses.
The Bendix hoses are manufactured using PTFE (Teflon) tubing covered by woven stainless 304 braiding with a blue protective sheath to protect the braid from dirt, grease and road grime. The hoses are terminated with 12L14 steel chrome plated fittings and they also have rubber over-moulded sleeves to minimise coupling-to-hose fatigue for long life in tough conditions.
The braided hoses meet SAE J1401 and Bendix says they are fully compliant to international design standards and will not impact on the vehicle warranty.
RRP: $299 (per axle set)
Website: Bendix