They say if you get stuck in the outback you should never leave your vehicle, but this young bloke walked an astonishing 60km after getting bogged at Cape Arid in WA… and he made it out alive!
According to a report by ABC Esperance, 23 year old Lachlan Marie was around 200km east of Esperance when he got his parents' Jeep Grand Cherokee stuck in the outback, buried to the axles in a mudflat… and then walked to safety!
Lachlan said he initially tried to dig the standard Jeep out of its predicament by hand but when that failed he decided to walk the 60km back to civilisation.
Lachlan told ABC Esperance, "I figured that if I didn't get moving, if I didn't find my way out of the park, I was probably not going to make it."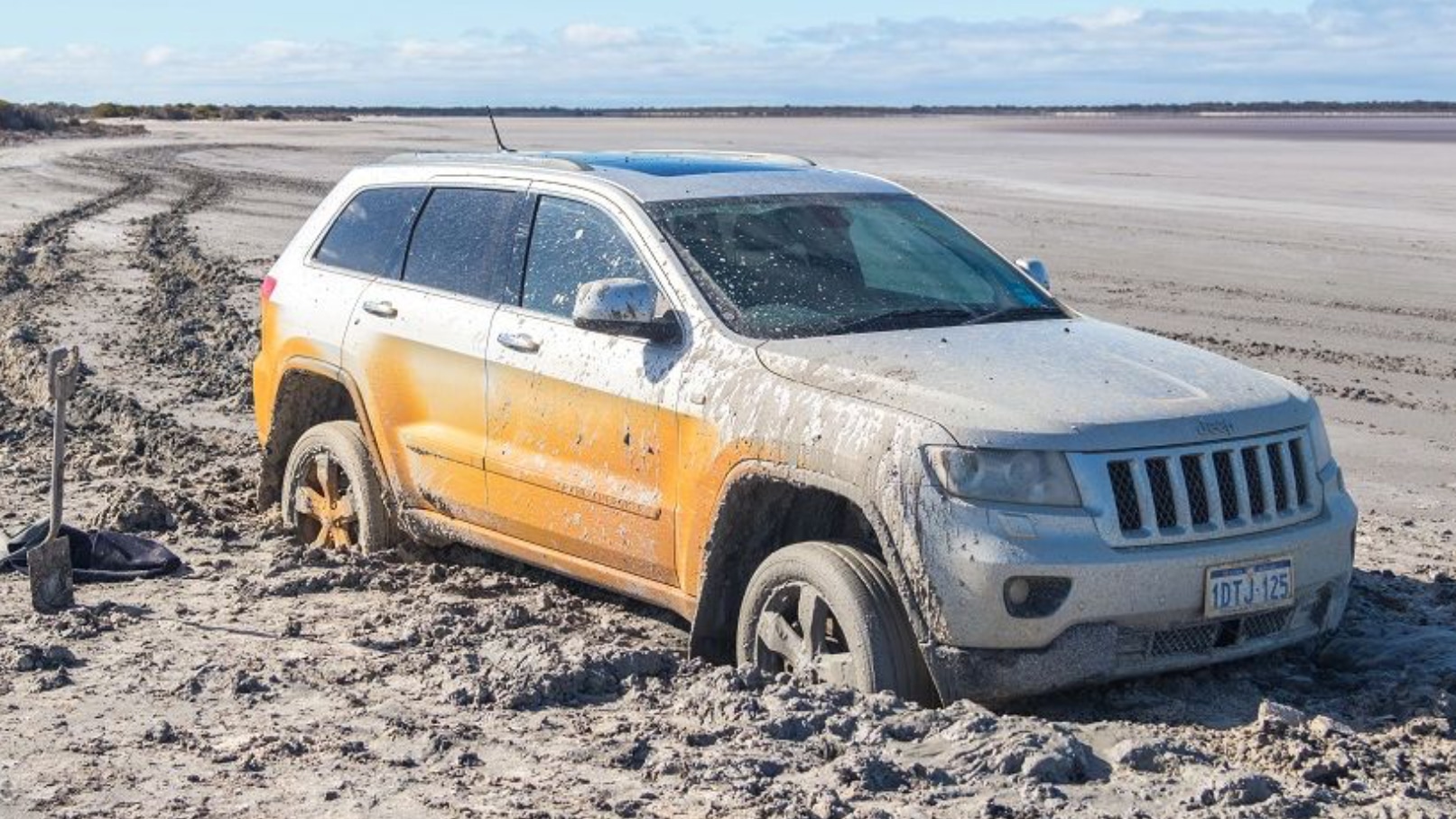 Having downloaded a map of the area prior to losing mobile phone reception, Lachlan set off on the walk at 1.15pm on Saturday with around two-and-a-half litres of water, a sleeping bag, a camp stove and all the food he had. He reckons he covered around 12km that afternoon before he settled in for the night and then got going again in the morning, eventually drinking water out of muddy puddles.
Lachlan was eventually rescued by a worker from a nearby farm who dropped him into town, where he promptly went to the Pier Hotel for a steak before calling his mum who convinced him to go to the hospital.
He's one lucky bloke!