Just when you thought you couldn't possibly love 'Mogs any more, up for auction comes this track building Unimog that will literally go anywhere!
Unimogs are one of those things. The vast majority of us will never own one, but we can sit back and dream, right? Well, what if I told you you could own this fine example for a little over 17 grand (so far)? And, that it could quite happily go anywhere you pointed it, and if it couldn't get there, it could build a track to get itself there and back? Yep, this track building Unimog has a front-end loader bucket up the front, and a backhoe hanging off the rear end. If you're serious about getting your mitts on this old darlin', you'll find the actual auction (that ends somewhere around 6th of March 2020) here.  Add about $7-10,000 for freight to get it here, and it's actually relatively cheap in the scheme of things.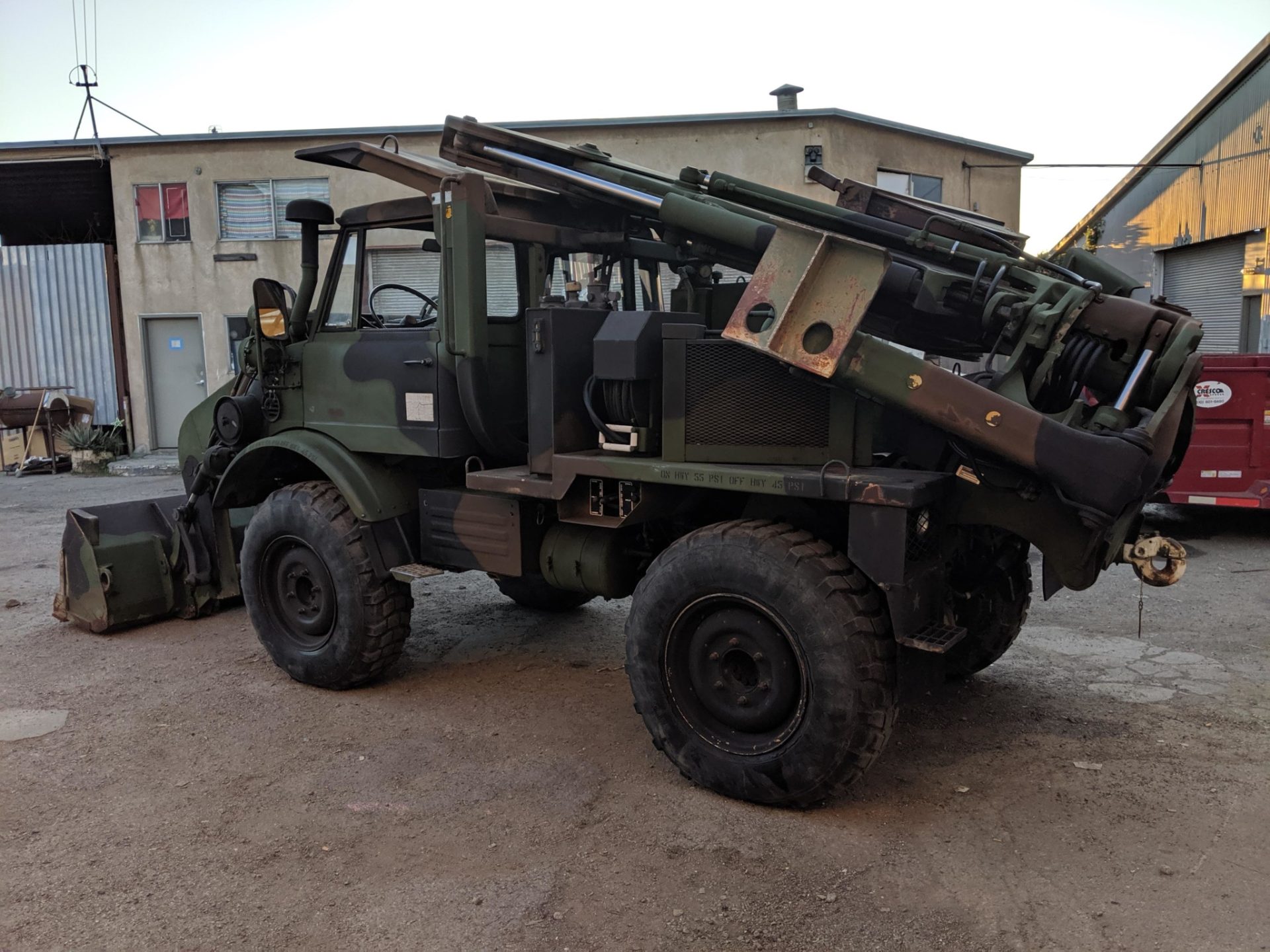 This Freightliner Unimog 419 began life in service to the United States Army (cause, well, 'MURICA!), in 1987. It's got the 5.7-litre inline-six diesel engine, paired up with an 8/4 (eight forward, four reverse) manual box, and low range transfer. And of course, it's got the Michelin 12.5R20 (read: 40-inches of awesome) tyres on it (that are up for replacement). The dash on this monster shows just 834 miles, though they do appear to be aftermarket (VDO), so real milage is anyone's guess. The speedo tops out at 65 miles an hour (a touch over 100km/h), and we reckon it'd be an interesting ride if you could actually get it up to that. It is as you'd expect painted proper camouflage, and it's happily sitting in California, in the 'United States of all things that are pretty ridiculous off-road', awaiting its new owners and home.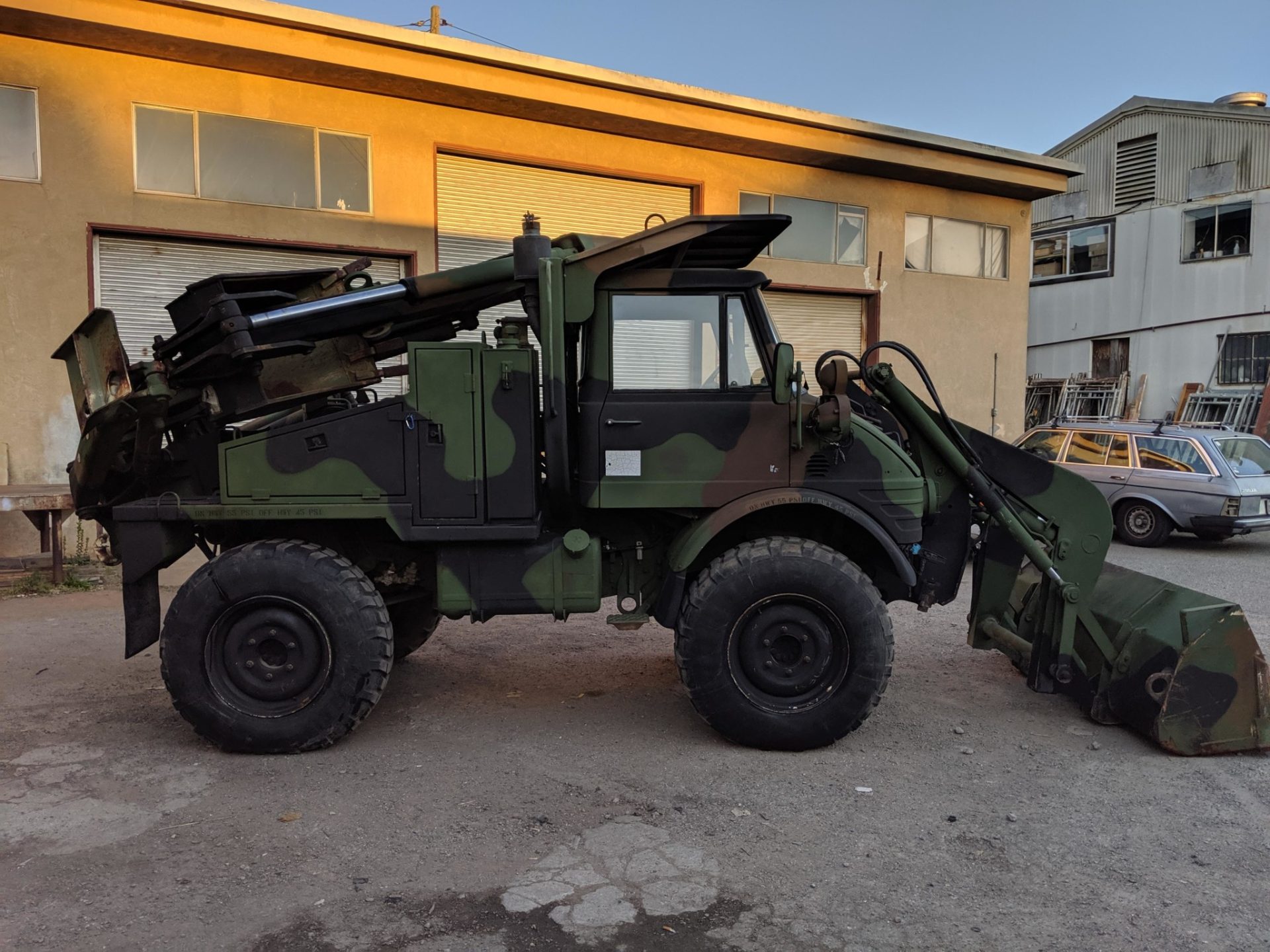 Now don't get me wrong, the team here at Unsealed 4X4 have a relatively unhealthy love of anything that big with portal axles and an ability to go just about anywhere, but when this monster landed on our desks, it was a whole other kettle of fish. You see, this thing has a fully hydraulically operated front-end loader bucket hanging off the hydraulic rams at the front, and a complete fold-up hydraulic backhoe rear end. So far as we can tell, those two additions make this thing the singly most capable four-wheel drive in the world. Simply due to wherever it can't drive, it can make a track to go around it.
If you want to see it's accompaniments in action, have a go at the video below!
We first spotted this rig over at Truck Yeah from the legends at Jalopnik; Thanks for finding this little darling for us!