In Part 1 of our series on Outback Driving we'll look at how to make sure you and your rig are up for the challenge.
With travel restrictions beginning to ease, fingers crossed 2021 will be an outback bonanza for many… so check out our How To Outback Driving Guide for everything you need to know before you point your rig inland. In Part 1 we'll look at what you need to do to get ready to go, and then each week after we'll examine specific driving techniques for the different conditions you're likely to encounter, issues around vehicle set-up, and what gear you'll need to take with you.
Unsealed roads
There are more than 900,000km of roads in Australia, of which only 350,000km or so are sealed, so eventually you're going to find yourself driving on one of the 550,000km of unsealed roads that cover this massive continent.
Driving on unsealed roads is very different to driving on blacktop for several reasons, not least of which is the fact there is less grip, and surface conditions can also change markedly as you drive due to the changing surrounding terrain, as well as potholes, corrugations, dust sections, mud and many other variables…
There are many different types of unsealed roads, too, and these range from good quality gravel-covered roads to poorly maintained, potted and bulldust covered outback tracks. Australia's outback is criss-crossed by all of the above.
So, how do you know what driving conditions to expect on an outback trip? Before you head off, do a little research to figure out exactly what conditions you might experience. You can do this by reading maps, asking about local conditions in nearby towns and by checking with local and/or state roads authorities, in person, by phone or online.
It's also important to make sure your vehicle is up to the task of driving on unsealed roads; you'll need tyres with plenty of tread depth and suspension in good condition. And you'll need to carry a tyre repair kit, tyre pressure gauge and air compressor, because changing tyre pressures to suit the terrain will make outback driving more comfortable, safer and easier on your vehicle.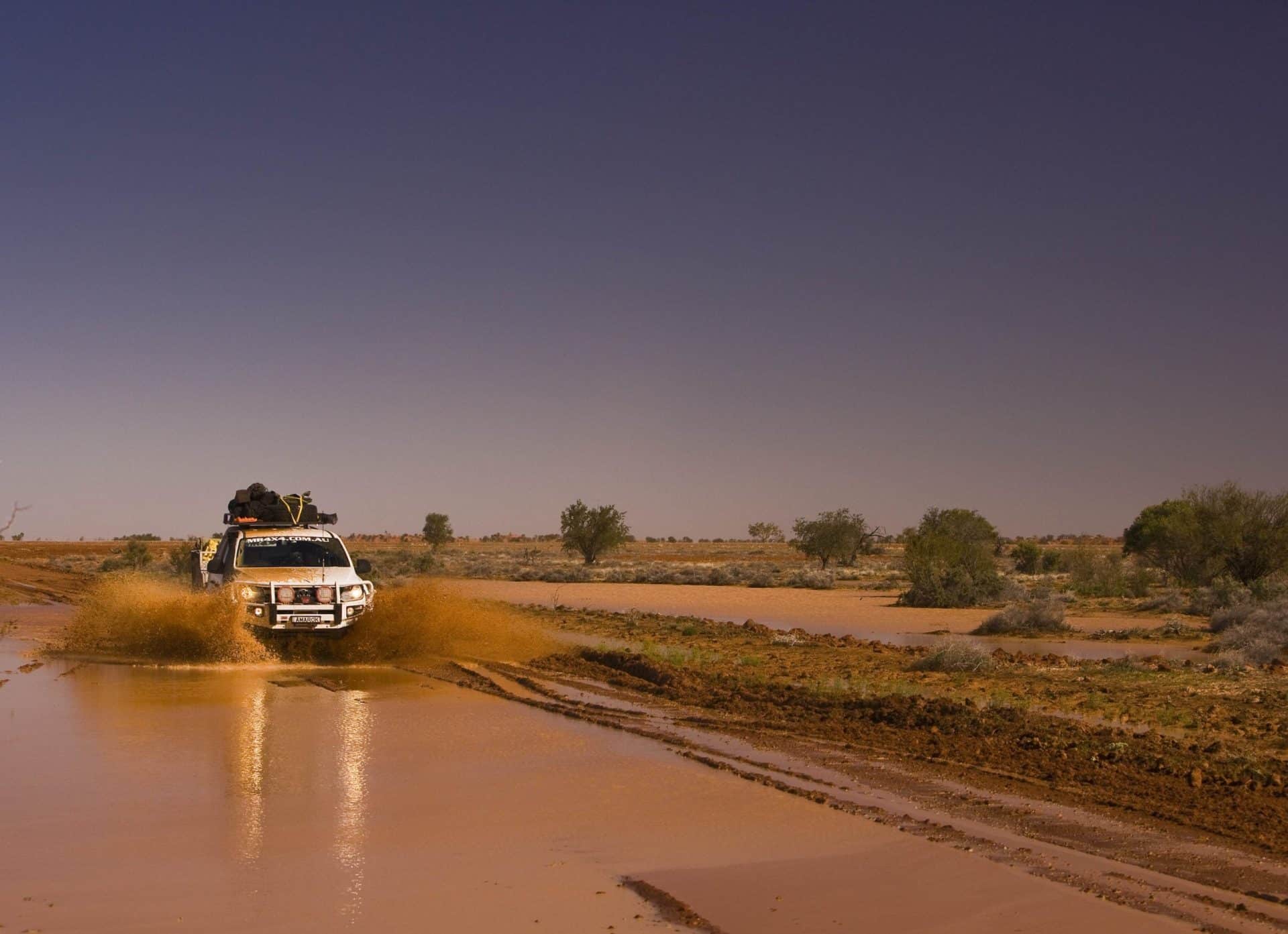 Vehicle set-up
Driving in four-wheel drive on unsealed roads provides much more traction than driving in two-wheel drive, and this will result in better vehicle control.
If you drive a vehicle with a part-time 4×4 system, you'll have to engage four-wheel drive when you hit the dirt, either via a lever attached directly to the vehicle's transfer case or, as is the case in most modern vehicles, via an electrically operated switch or dial. If your vehicle is an older model with manually operated free-wheeling hubs, make sure they're in the locked position.
For vehicles equipped with a full-time 4×4 system, locking the centre differential will ensure a 50:50 torque split between front and rear axles. This might not be necessary on some modern high-tech 4x4s such as vehicles fitted with a mode-selectable 4×4 system, in which case you can simply select the 'gravel' or 'dirt roads' setting.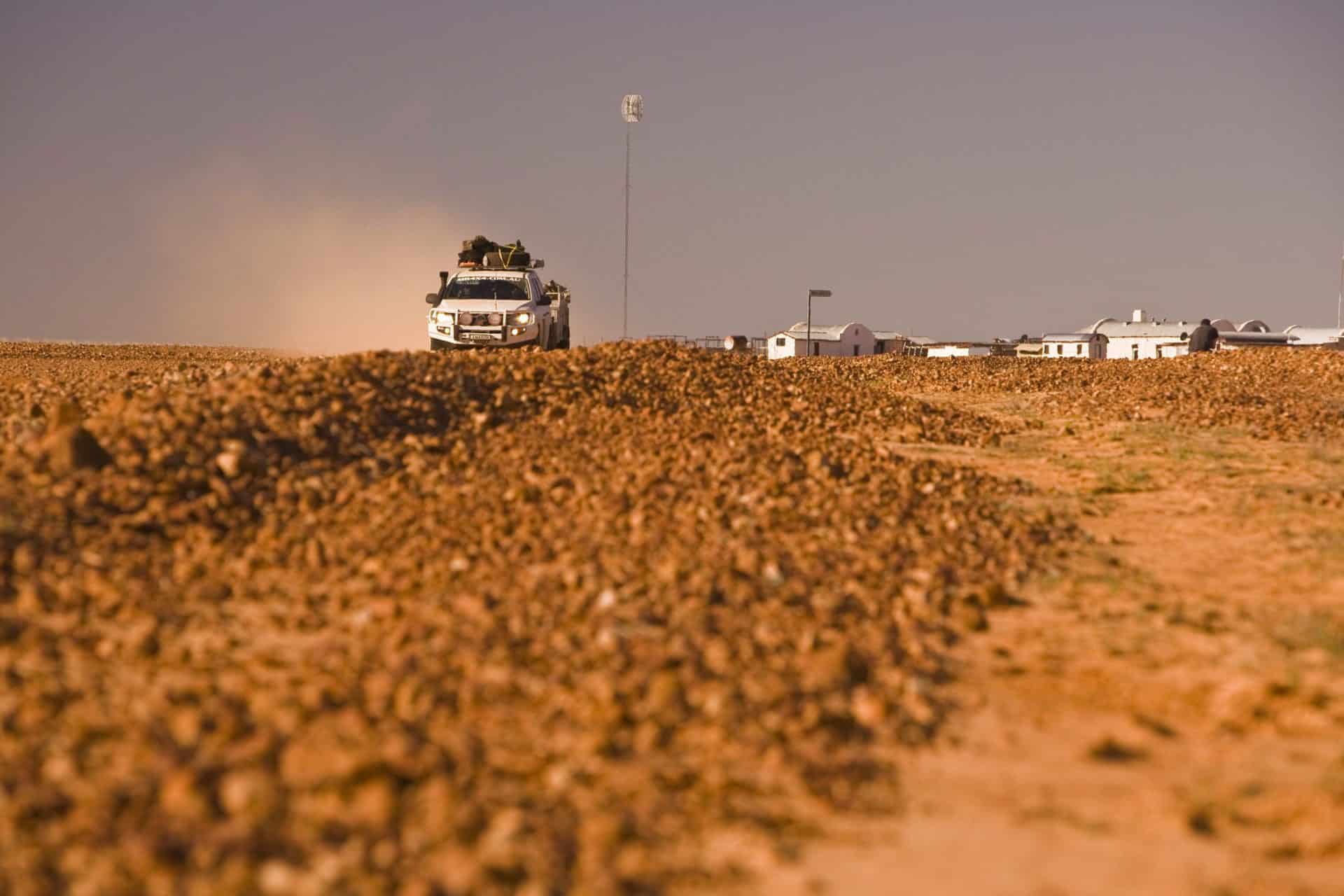 Tyre pressures
You'll need to adjust tyre pressures when driving long distances on unsealed roads. While 35psi might be fine on the road, it's too high for rough gravel and dirt, so let some air out. Lowering tyre pressures will not only improve ride quality, but also reduce the risk of tyre damage, including chipping across the tread area and the likelihood of punctures.
There's no absolutely correct tyre pressure for driving on unsealed outback roads, as there are a lot of variables, such as the vehicle itself, the load being carried and the type and condition of the road surface. If you find yourself driving on a good gravel road and you can easily maintain a similar speed to when you were driving on a sealed road, you can leave your tyre pressures as they were, but if the road surface deteriorates and you have to lower your speed, you should think about lowering tyre pressures too.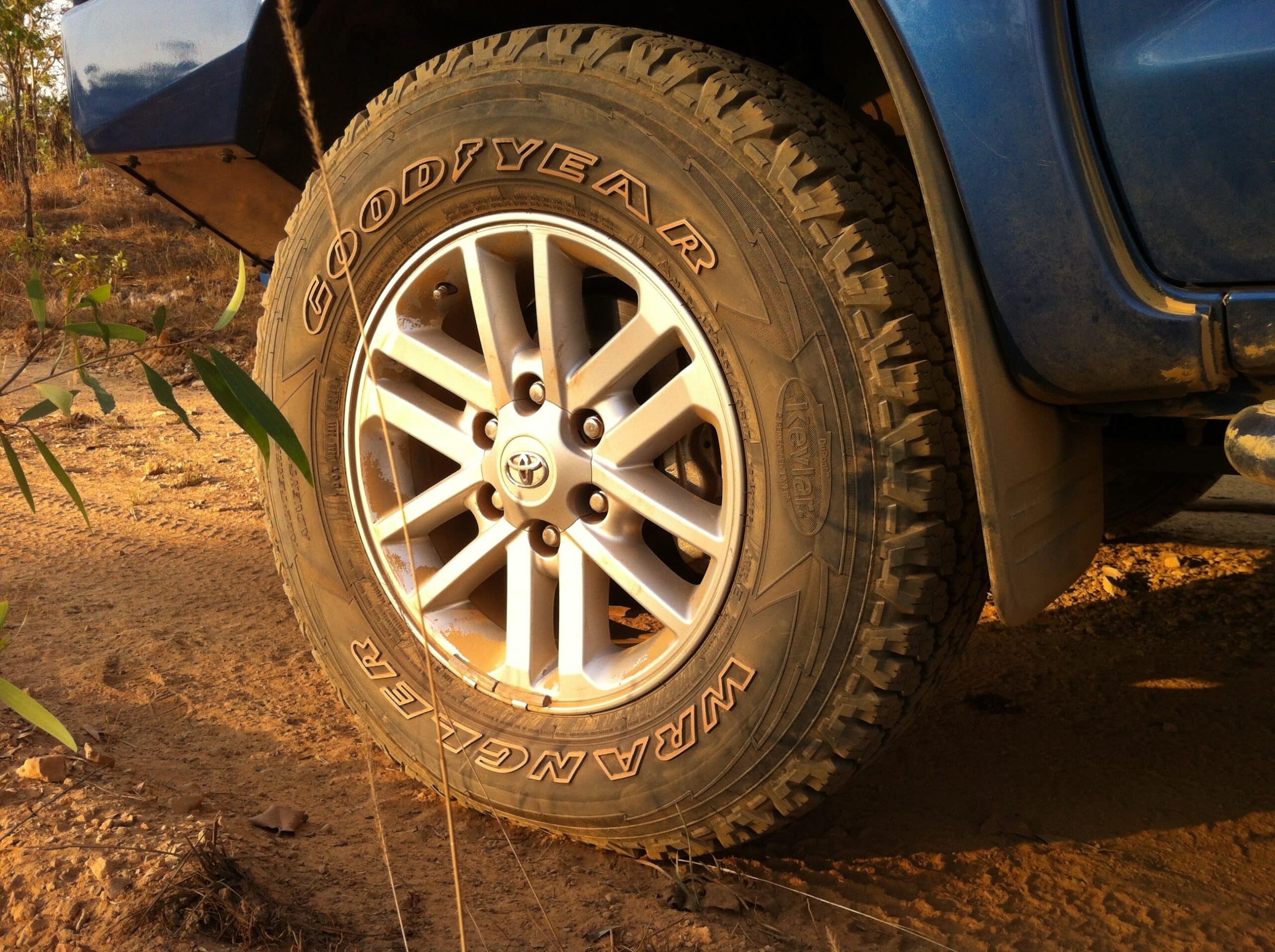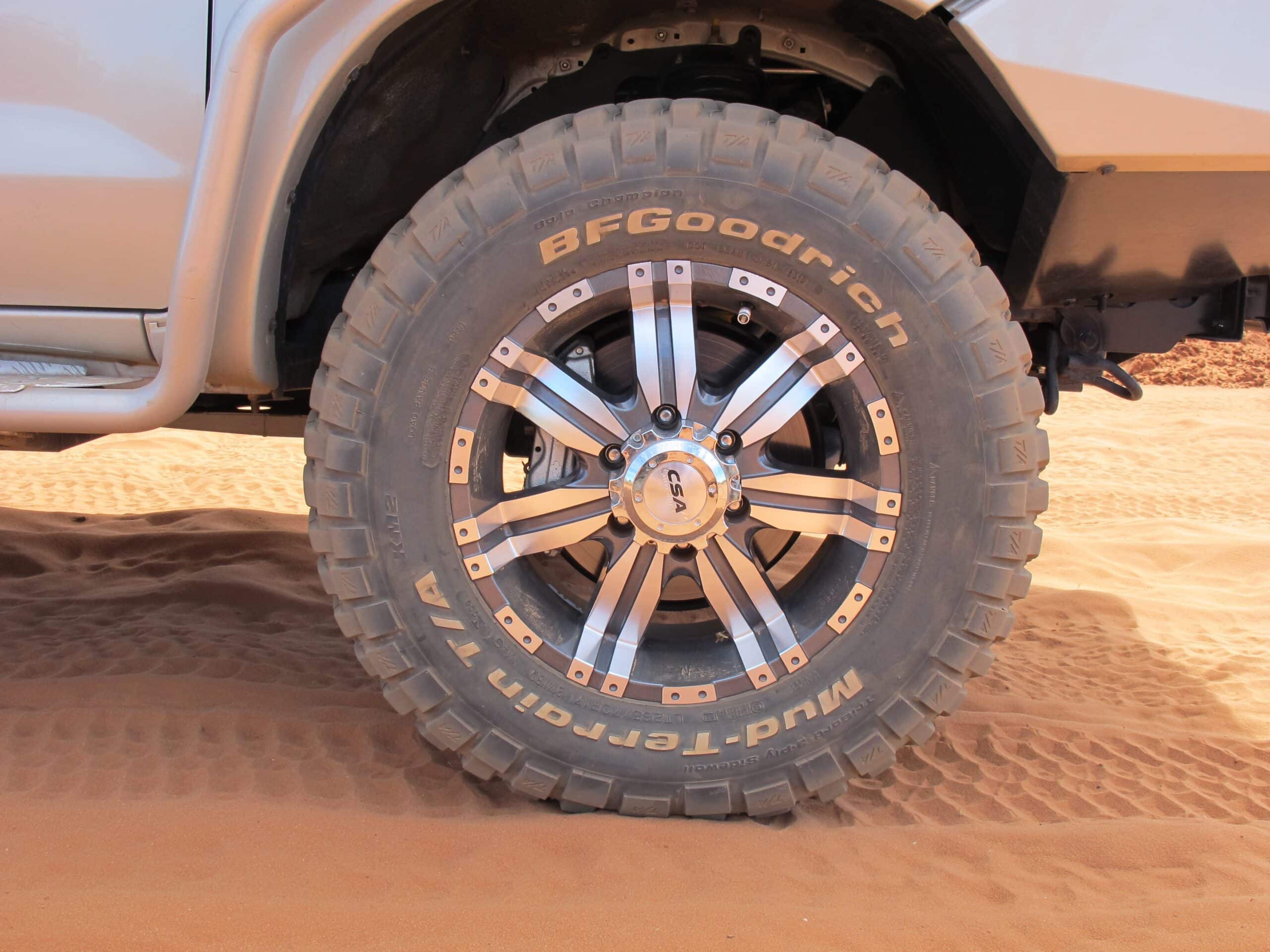 If your standard road pressure is 38psi, for example, drop pressures to 32psi on rough gravel and see how it feels. Or if you were running just 30psi on the road, then you might find dropping to 26psi might be suitable on crook gravel roads and tracks. If ride quality still feels harsh, drop tyre pressures a bit more, but if the vehicle starts to feel sloppy and cornering is affected, you may have dropped tyre pressures too far. It's important to bear in mind that as you lower tyre pressures, the tyres will flex more and therefore they will generate more heat, so you'll need to lower vehicle speed to compensate.
Next week?
Keep an eye for Part 2 of our series on outback driving in which we'll look at how to deal with dusty conditions… and driving through bulldust patches.