KTM have officially welcomed Kirk Gibbs and Nathan Crawford into the motocross racing team line-up, boosting their presence in both MX1 and MX2.
The new recruits
Gibbs (32), a two-time New Zealand premier class champion and the 2015 MX1 champion, is a welcome return after spending 2021 wearing red for Honda and 2019-2020 with Yamaha. Equipped with the race-proven KTM 450 SX-F, Gibbs has his sights on another championship after a race-winning form that saw him ranked fourth in the ProMX standings last year.
"We had a lot of great success for the six years that I was there between 2013 and 2018, I really enjoyed all of the people there and working with everyone in what was a really good atmosphere. Rejoining the KTM Racing Team is perfect for me, I feel right at home and I know the 450 SX-F really well, so we have big goals as we head into next season. I feel like I was ticking some boxes this year and we were making progress, but I think with the right support and a few little pieces that being with KTM brings, I'm confident that we can have a really successful season together."
Crawford (24), a seasoned MX2 contender with Grand Prix experience will be onboard a KTM 250 SX-F from the 2022 season, looking to return to winning ways after earning P5 overall last year.
"I spent a lot of time with KTM Group support earlier in my career and I'm excited to now be joining the KTM Racing Team for 2022 – I've always wanted to be on a KTM!" said Crawford. "The 250 SX-F is unreal and I was comfortable straight away."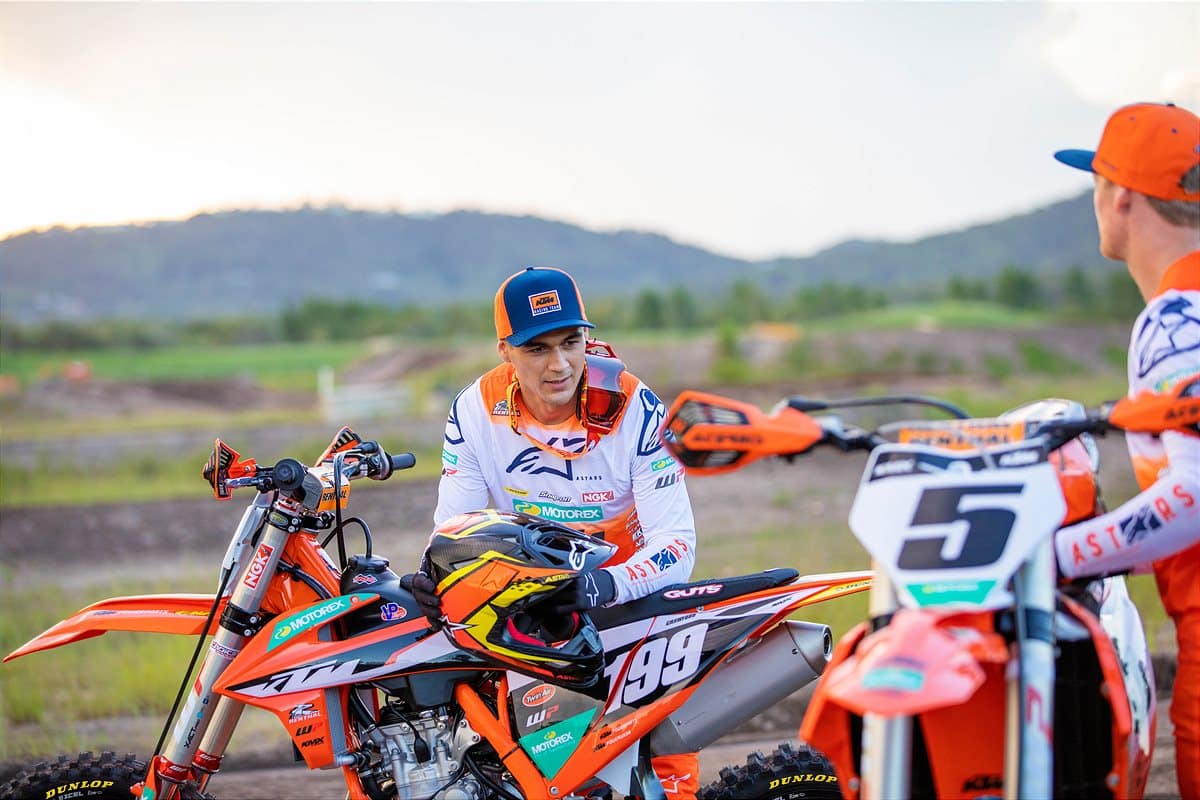 Why Gibbs and Crawford?
Kyle Blunden (KTM Group Australia Motorsport Manager) says the duo are exceptionally talented with a wealth of experience under their belts. "We are excited to welcome Kirk Gibbs back onboard the KTM 450 SX-F, on which he previously achieved so much success. He's as driven and focused as ever and has gelled really well with the bike in early tests. Kirk brings a vast amount of knowledge which works hand-in-hand with our direction as a team in 2022."
"We are re-introducing an in-house 250 program and welcome Nathan Crawford on board the KTM 250 SX-F. Nathan is a very exciting young rider with a tremendous amount of talent, raw speed and ability. We look forward to the 2022 season and are thrilled to have an amazing group of people onboard heading back to the races."
Catch them in action
Round 1 of the 2022 ProMX Championship starts with a bang on March 27th at the Wonthaggi Motocross Track in Victoria. This iconic track is a top spot to launch the 2022 season and we can't wait to see these two in action!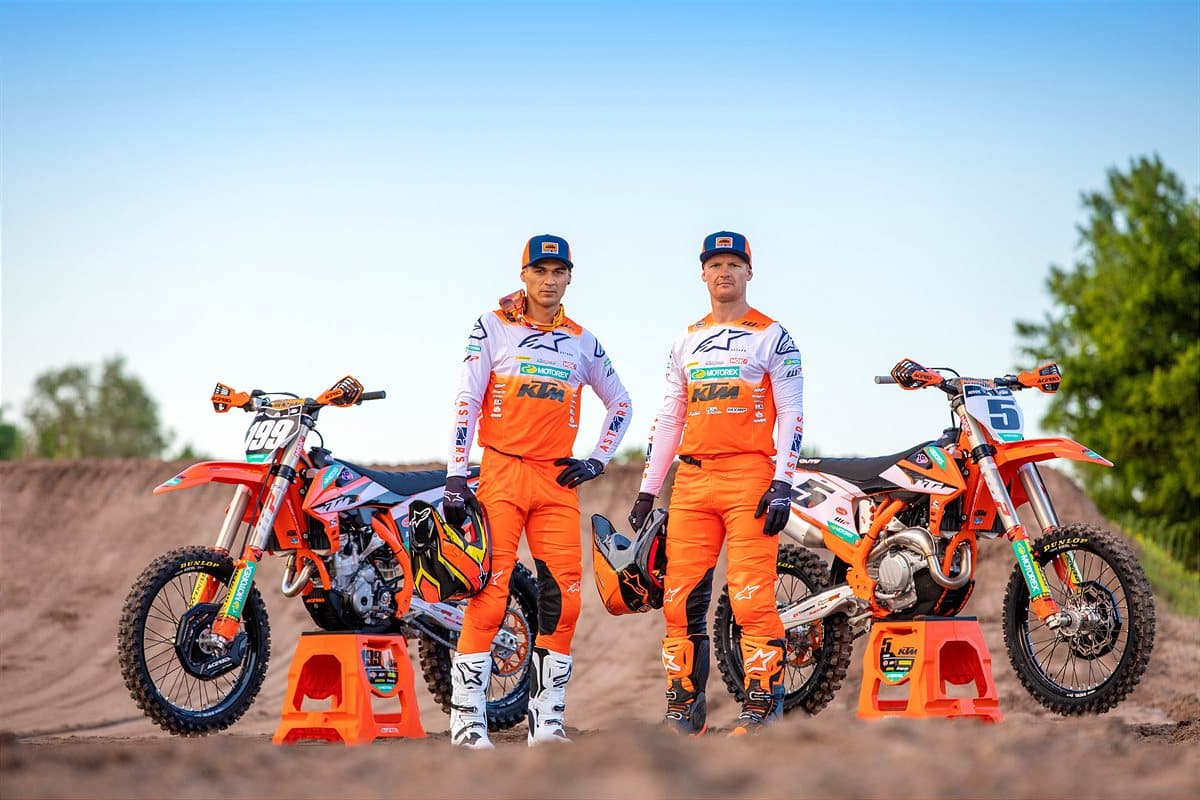 Psssst – If you're looking to get the kids into dirt bikes, make sure to read our guide to kids dirt bikes!