For 100 years the United Kingdom has been at the forefront of all things automotive. One tiny nation. Mired in adversity and surrounded by some of the most inhospitable oceans is responsible for some of the most brilliant mechanical designs of all time. They've built Spitfire planes en masse. Pioneered the steam train, and produced some of the most outlandish luxury vehicles to ever roll off the production line. In short. They know how to build stuff, and they're bloody good at it.
All this and more was running through our heads when Lazer Lamps reached out to us. Keen on our thoughts on their newly released Sentinel range of round driving lights. If you're not familiar with the brand and you're wondering why we're blabbering on about the United Kingdom it's because that's where the full range of Lazer Lamps are designed and built; just a little over 50km from the heart of London. They've used a lifetime of experience working on lighting projects for major manufacturers and set out to make themselves a household name at the pointy end of everything automotive. From rally racing in Sweden to endurance racing in Dubai they know their stuff.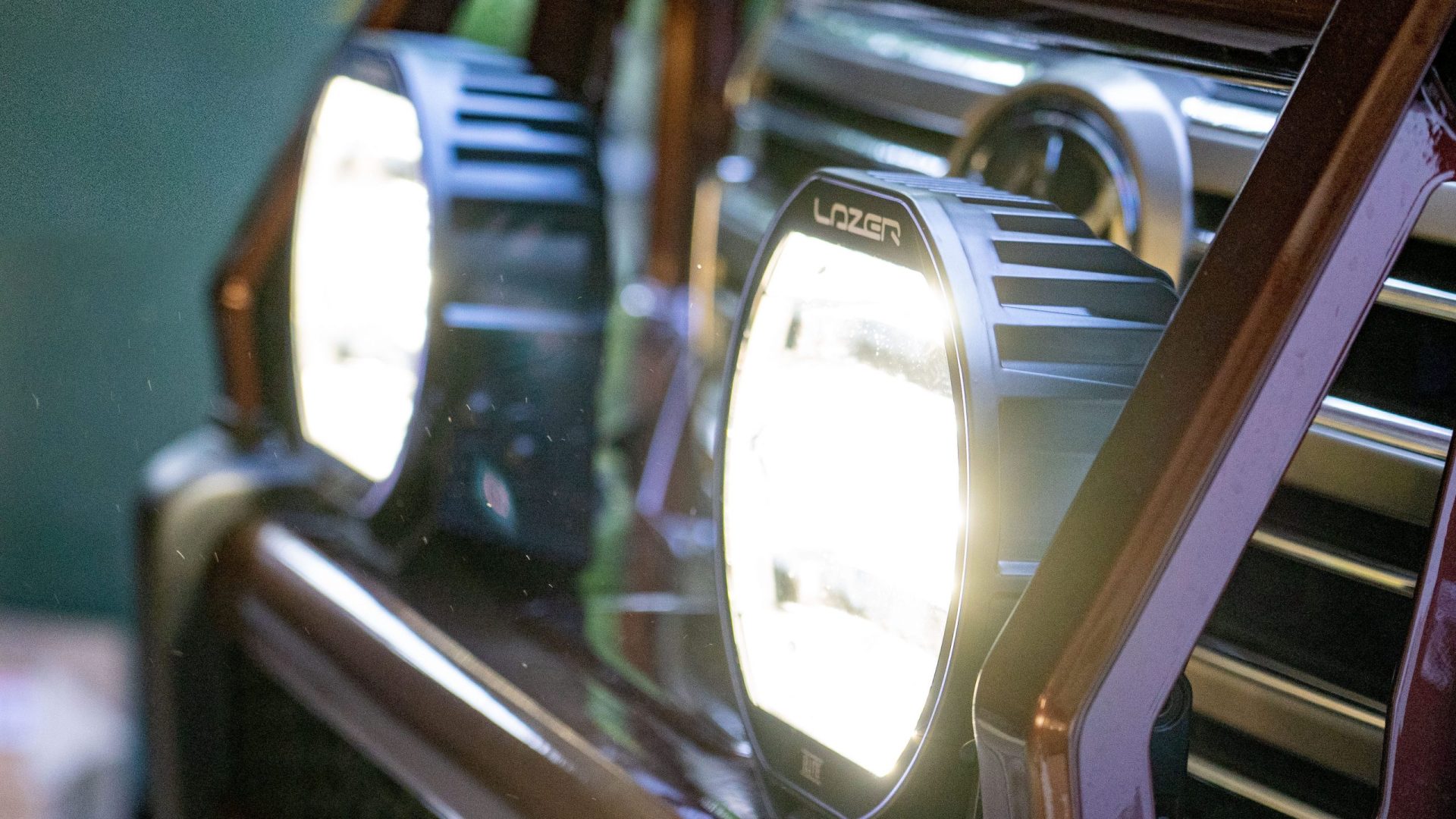 The Lights
Lazer Lamps have been slowly building themselves a reputation for their quality light bars (some of them are made out of Carbon Fibre for crying out loud!) But the Sentinel is their first foray into the world of traditional round driving lights. Punching it at 9in in diameter the Sentinel are divided into a few different models. The base model boasts 20 high output LEDs per light for a total light output of 9520 Lumens (total output); punching out to 1Lux at 707m (how far it's usable for). They're available in a stealth blacked out version with black printed circuit boards and a black bezel, or a chrome version with white printed boards, chromed out bezels, and built in amber or white daytime running lights.
The version we've specced up is the big daddy 'Elite'. Featuring the same 5 year warranty and IP68 rating as the base Sentinels, the Elites bump that 1 Lux figure out to 7482 metres, and total light output up to a monstrous 15232 Lumens thanks to 32 individual LEDs per light. All three versions feature a 5000k colour temperature making them easy on the eyes, and all three a 52 degree spread of light meaning they punch far and wide.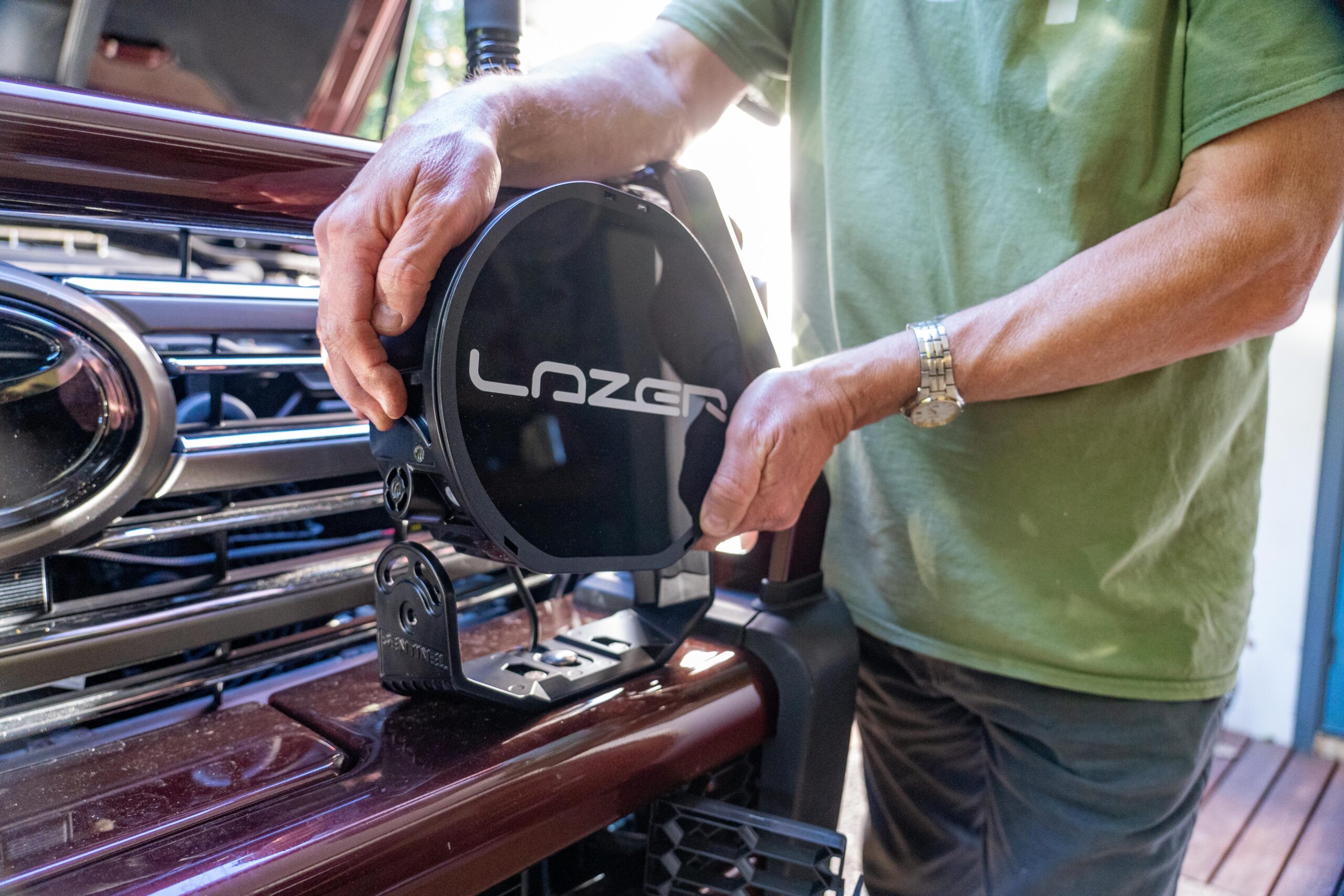 The Wiring
Now depending on what combination of lights you end up running there's a few different options from Lazer Lamps. They've got everything covered from single to multiple light setups and as fancy loom as you'd like. For late model cars there's a variety of smart CAN solutions, including ones that wirelessly detect high-beam signals so don't require splicing into the OEM loom. We're a little old-school so opted for their 'standard' two-light low-power wiring kit. It scored us a waterproofed 12v relay, 35A fuse, 1.2m long tails for both lamps and extensive protection with braiding covering any wiring in likely rub points and rubber sealing on all connections. The loom ended up being the perfect size to mount behind the grille without unruly long tails needlessly bunched up; while still having enough length to get the included switch through the firewall and into the LC200s dash. Depending on your requirements there's 'long' versions of looms available as well as extensions.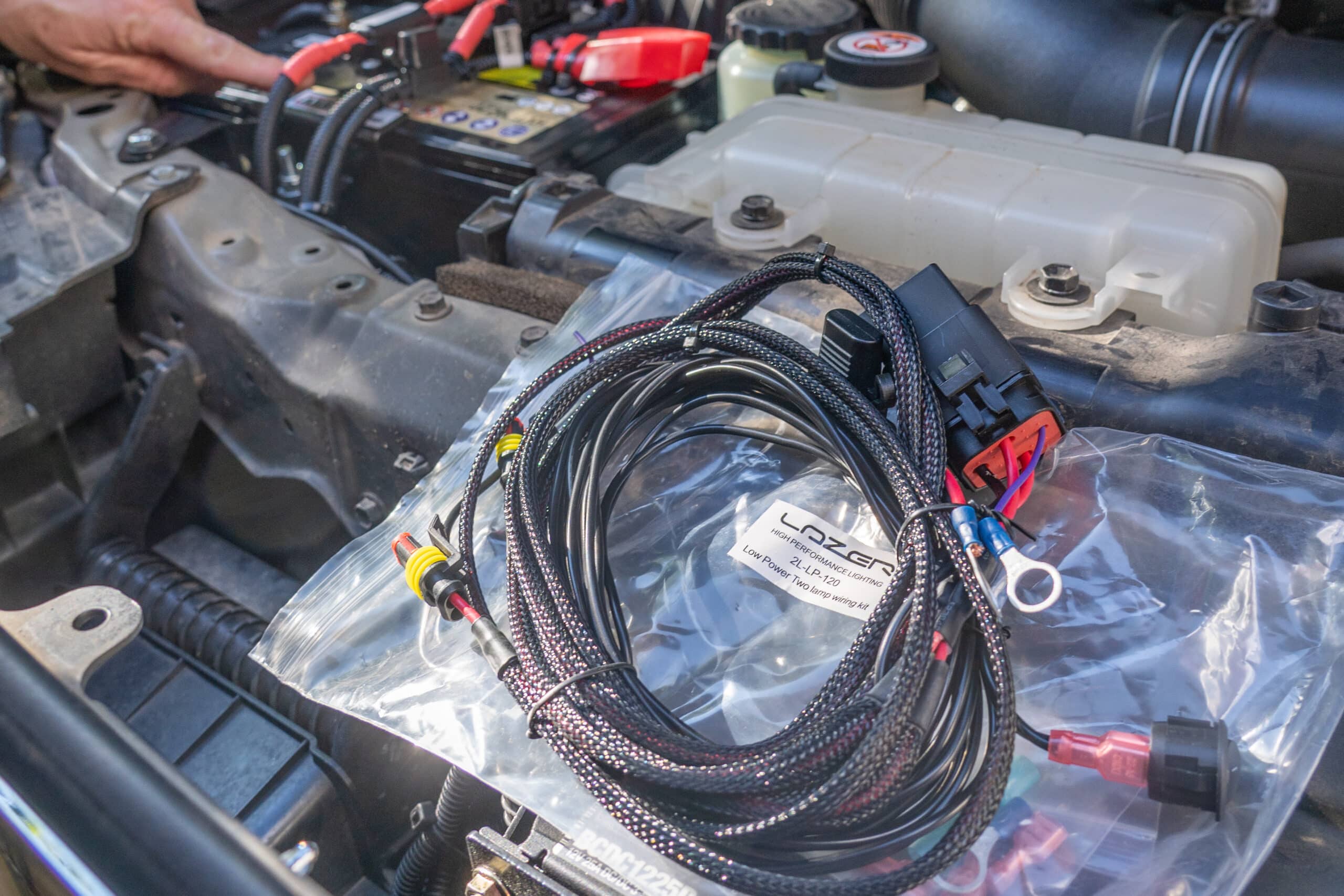 The Mounting Brackets
Mounting the Sentinels to our ARB bar was an incredibly straight forward process due to some clever thinking from both parties. The Sentinels are available with two different style mounting brackets. The 'wide' mount kit we spec'd up which boasts more rugged looks and a stamped Sentinel text on the side. The sleeker 'slim' mounts forgo the stamping for a more streamlined design; although both feature the same diecast aluminium material and corrosion resistant coatings. Both styles also feature a three bolt mounting design that lines up perfectly with the slots on the ARB bar. By cinching down the centre bolt first the outer two bolts can be loosened off to adjust the beam direction and then lock it in. The bolt heads are held captive in the mount making it an easy one person install. There is an optional anti-theft bolt kit available. It secures both the mount to the bar, and the light to the mount for maximum peace of mind. We didn't spec it up though, we like to live dangerously.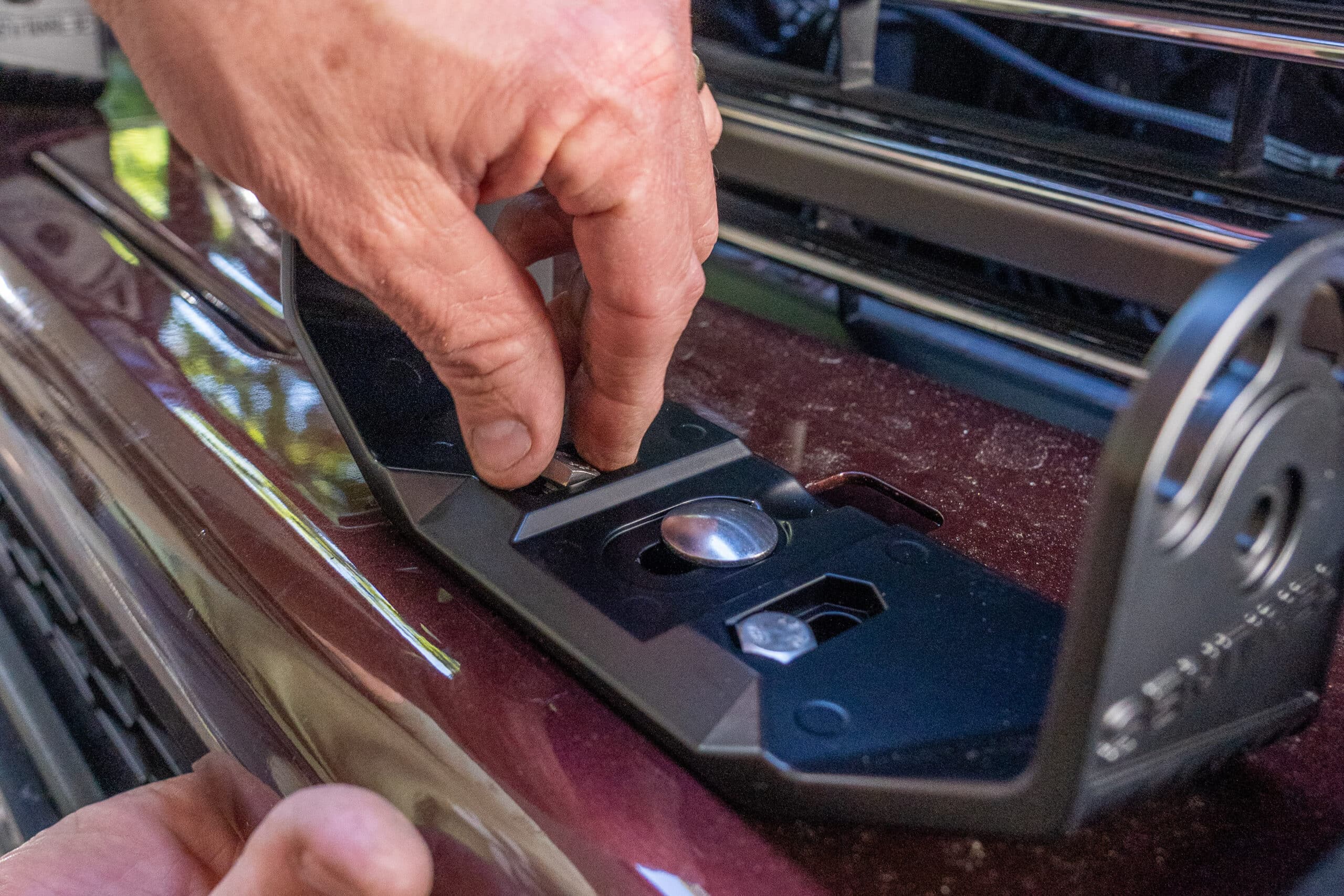 The Outcome
Right, with all the install and tech specs out of the way. How do these things actually perform? We've had the opportunity to punt these around a variety of local tracks as well as a few camping trips away with mates. And so far they've definitely proven themselves as more than up to the task. Despite zero maintenance on the bolts the lights have held firm over corrugations, never drifting vertically or horizontally from where we've pointed them. Likewise, the lights themselves have staved off our attempts to fill them with water. The waterproofing proving more than capable of keeping the lights dry on the inside. They make no claims at being the furthest shining light (which is a pretty pointless game to play anyway); but they do boast about their wide beam angle and quick start up time are well appreciated. The lights both fire up immediately (1/200th of a second) and provide a wide spread of light as well as that 700+ metre punch. There's no hot spots or low spots which is a sure fire sign of an intelligently designed light; and something well appreciated on those long outback stretches.
Where do you get them?
If you're keen on more info about the Lazer Lamps Sentinels you can head to their website here – www.lazerlamps.com.au
Or peep our quick yarn on the Lazer Lamp grille kit for LC200s here – Unsealed4x4