It's no secret that I prefer dirt and sand tracks to sealed roads. After all, the best locations in Australia are usually found at the end of a corrugated and dusty/sandy 4WD track, right? But I'm also a Yamaha fan and currently own two of them in my 1998 Virago 1100 road bike and Raptor 90 quad which is small enough to share with the kids.
So it comes as no surprise that I was pretty excited when I saw that Yamaha had revealed the 2022 Raptor 700, YFZ450R and YXZ10000R SS XT-R. Oh man, these look like a ton of off-road fun! Although my bank balance will most certainly disagree, there is no such thing as too many toys, right?
Here's the lowdown on what we know about them so far:
2022 YXZ1000R SS XT-R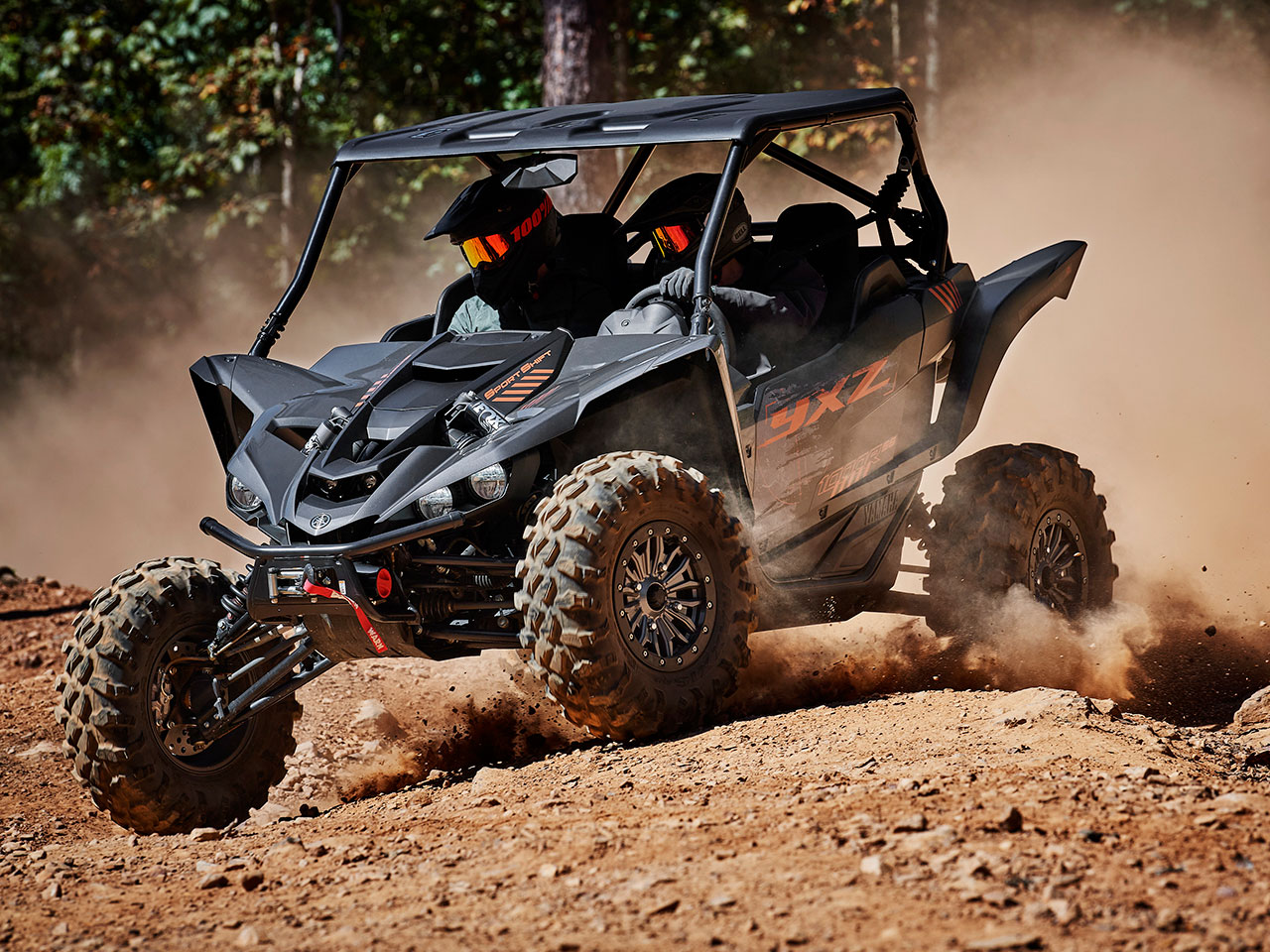 The new YXZ1000R SS is now available in XT-R spec and Yamaha says in a bold statement that it's the most focused, high-performance side-by-side vehicle (SSV) in the world. According to Yamaha, the 2022 YXZ1000R SS XT-R will ensure the highest level of performance regardless of whether you're tearing it up over sand dunes, tight woods or muddy trails.
Here's what we can expect from the 2022 YXZ1000R SS XT-R
Three-cylinder 998cc engine with a compact, counterbalanced, DOHC cylinder head, an 11.3:1 compression ratio and dry-sump lubrication offering a 10,5000 rpm redline and exceptional power
Five-speed manual sports shift with advanced automatic clutch
Vented rear-mounted radiator
FOX Podium x2 shocks with dual spring rate adjustable crossovers
Supersport style dashboard with digital speedo, analog tacho, readout for 4WD mode, gear position, fuel, trip meter, hour meter, clock and more
Four long-lasting LED headlights
WARN VRX 4500 winch package mounted via a new custom grab bar
29-inch Maxxis Carnage radial tyres
Available: August 2022
Cost: $35,999 (inc GST) ready-to-ride
2022 YFZ450R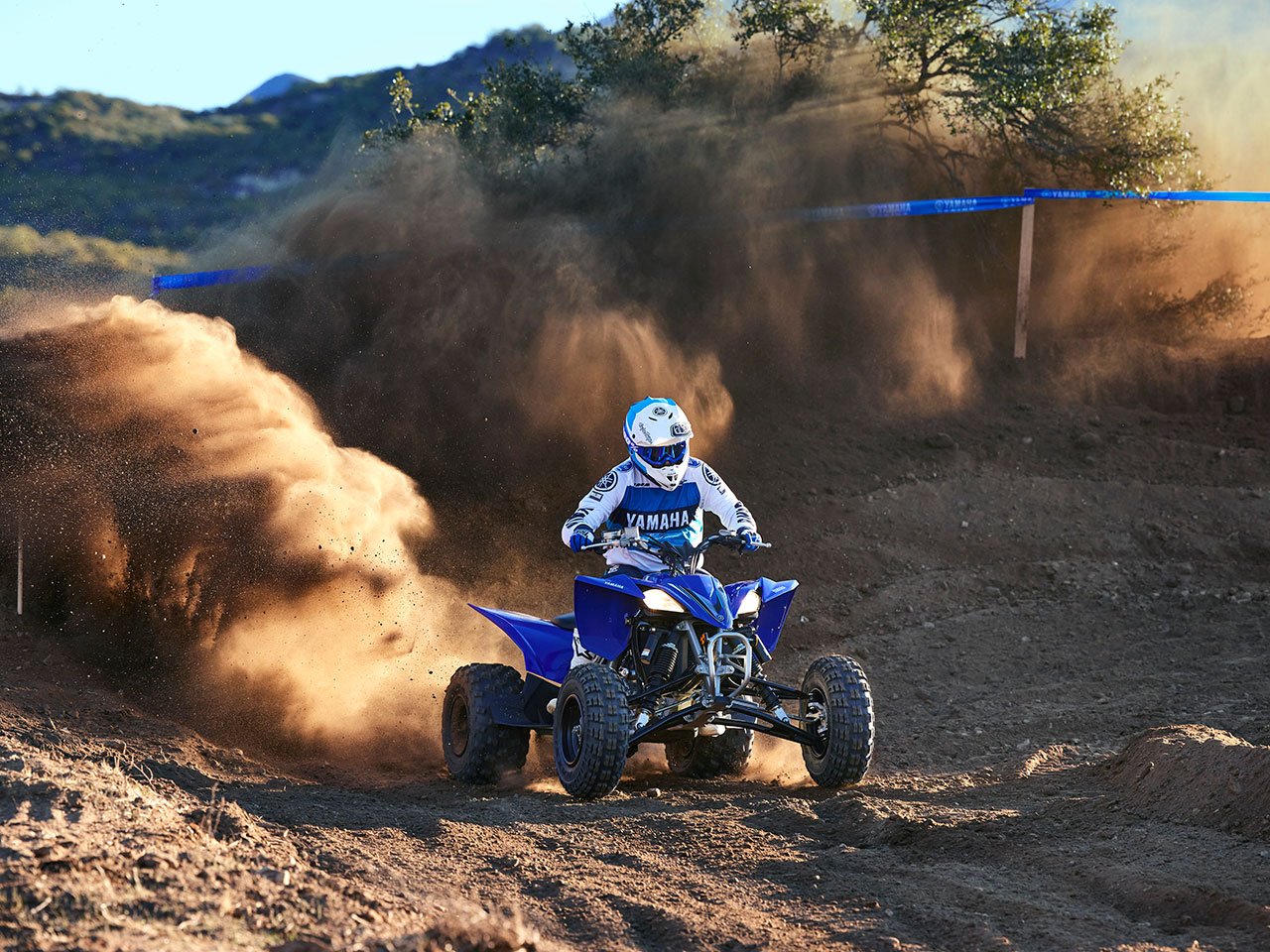 The YFZ450R is one of the most technologically advanced sport ATVs on the market today and in this case, Yamaha has taken an "If it ain't broke don't fix it" approach with this model continuing into 2022 relatively unchanged.
Here's what we can expect from the YFZ450R
High-tech, quick rev 449cc fuel-injected engine that delivers lots of power in the mid-range to top-end via its titanium five-valve cylinder head
Weldless frame designed from lightweight aluminium with a tension-steel bottom frame
A body designed for rider comfort and greater ergonomics
Yamaha Fuel Injection (YFI) for precise fuel delivery
Assist and slipper clutch to reduce clutch lever effort and a low effort throttle
Wheels (20-inches and 21-inches in the rear and front respectively) have been designed with the inner lip rolled in to reduce weight but maintain strength and are set motocross-spec wide
66mm wide footpegs making it easier to get up on them
Longer front KYB shocks for superb bump absorption
Available: May 2022
Cost: $15,749 (inc GST) ready-to-ride
2022 Raptor 700
The 2022 Raptor 700 is also unchanged and why would it be after yet another success story at Dakar? Lightweight and big power come standard with this quad.
Here's what we can expect from the 2022 Raptor 700
686cc liquid-cooled, fuel-injected engine that provides massive torque right off idle as well as delivering a monstrous top-end
Super strong but also the lightest ATV in its class
Electric start and reverse gear
Thick comfortable seat
231mm of front travel and 256mm out back with a YZ-style piggyback rear shock for a smoother ride
Yamaha Fuel Injection (YFI) delivers consistent engine performance in a wide range of conditions and temperatures.
A five-speed transmission and a wide powerband combined with a YZ-spec ratchet shifter
High-performance Maxxis tyres with a specially designed tread pattern
Serrated footpegs for boot traction
Headlight and taillight
Large 11-litre fuel tank
Smooth shaped thumb throttle to reduce fatigue
Available: April 2022
Cost: $15,099 (inc GST) ready-to-ride
Pssst … Thinking of getting the kids a dirt bike? Make sure to read our kids' dirt bike guide first!