These are images of a 2021 Toyota LandCruiser 200 Series.
This revised 2021 Toyota LandCruiser has been spotted at a port in Japan alongside the current-generation LandCruiser 200, providing a great opportunity to compare the vehicle's styling upgrades with its predecessor. As you can see, the revised model LC200 has a new mesh grille with pronounced horizontal chrome slats, updated headlights and a deep front bumper that's available in some overseas markets. It also scores new alloy wheels.
When we asked Toyota Australia's Senior Public Affairs Specialist Orlando Rodriguez about the vehicle, he refused to comment on specific future plans for the LandCruiser.
"If you're asking about future LandCruiser products, we've gone on record before and all we can say is that there is an all-new model under development and that's essentially it," Rodriguez told Unsealed 4X4. "We'll announce timing for any new model in due course but nothing beyond that at this point."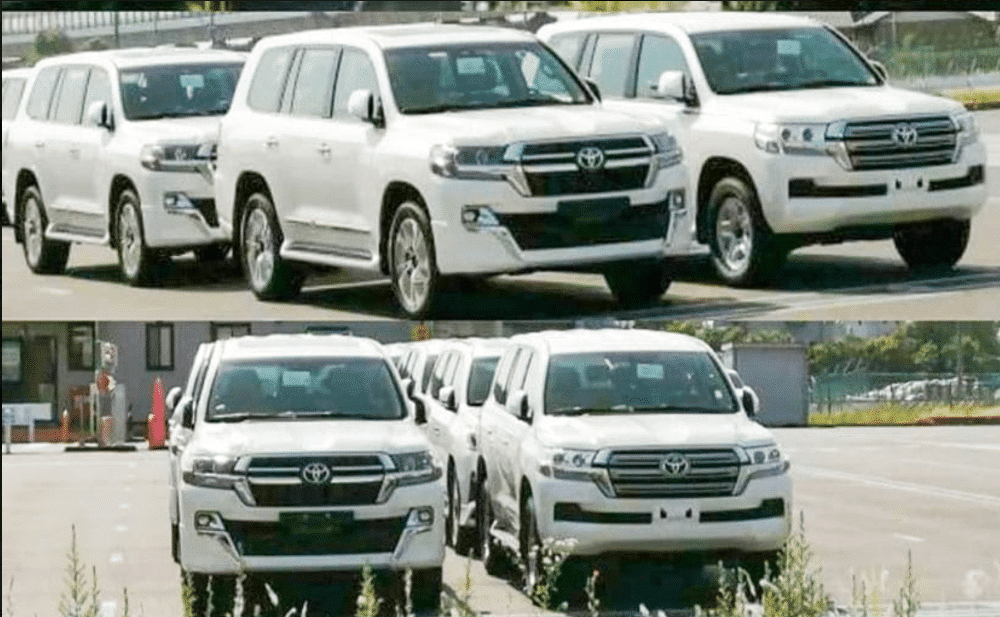 While some have suggested the vehicle depicted in these photos is the new 300 Series LandCruiser, it is clearly a facelift of the 200 Series, and it's rumoured that, in some markets, this final iteration of the long-serving model might even feature a 'Final Edition' tag.
Although we don't yet have any interior images of the mildly restyled Cruiser, chances are Toyota has also given the cabin a freshen-up, with a digital dash and trim changes, as well as the possible introduction of updated active-safety tech. The vehicles in these images are likely top-spec models as they are equipped with sunroofs and big diameter alloys.
Toyota LandCruiser sales have weathered the COVID-19 storm better than much of the new-vehicle market in Australia and were only down six per cent year-on-year for the first half of 2020 compared to 2019. It's been widely speculated that one of the reasons for the vehicle's continuing robust sales is that the LC200 will be the "last of the V8s", with the 300 Series LandCruiser expected to adopt a V6 turbo-diesel engine instead of the current LC200's 4.5-litre TDV8.
There has also been speculation that the LC300 will feature a petrol-electric hybrid engine in some markets to ensure the vehicle meets future stringent emissions regulations. This powertrain is expected to be a 3.5-litre twin-turbo V6 engine with with two electric motors.
Despite continuing strong sales in Australia, one effect COVID-19 has had on the LandCruiser is a reported delay in the introduction of the all-new 300 Series, which is now not expected at least for another couple of years, hence the refreshed 200 Series you see here. We're sure Toyota Australia execs won't be losing any sleep over this delay though, as the 200 Series LandCruiser has no serious opposition now that Patrol is a petrol-only vehicle.
We'll keep you posted as more information becomes available. In the meantime, what do you think of the restyled front-end?