Is the Nissan Titan finally coming Down Under?
The vehicle with one of the coolest names in the industry has been speculated to arrive on Australian soil for a while, but it seems like confirmation of its appearance Down Under has been given.
Nissan Australia's Managing Director, Stephen Lester, has said that he's pushing to have the Titan launched in Australia as soon as possible.
"A vehicle like Titan would make perfect sense for Australia. We've been hard at it with the global team to push for this, and we'll stay hard at it, because I don't see that changing anytime soon."
Nissan's new 2019 Titan comes with a seven-speed automatic transmission paired to 5.6-litre V8 petrol … sound familiar? (*cough* Y62 *cough*). Although there is the possibility of getting a 5.0-litre V8 turbo-diesel Cummins engine paired with a six-speed auto, which Nissan give the option for in their slightly larger XD version of the Titan.
Towing capacity is a big drawcard for these large American 'trucks', traditionally shaming even the most powerful dual-cab or 200 Series, and it's no different with the Titan. With plenty of variation based upon cab type and engine choice, at its greatest the capacities are over 5.5-tonne towing and over one tonne in payload, no GVM upgrade worries here.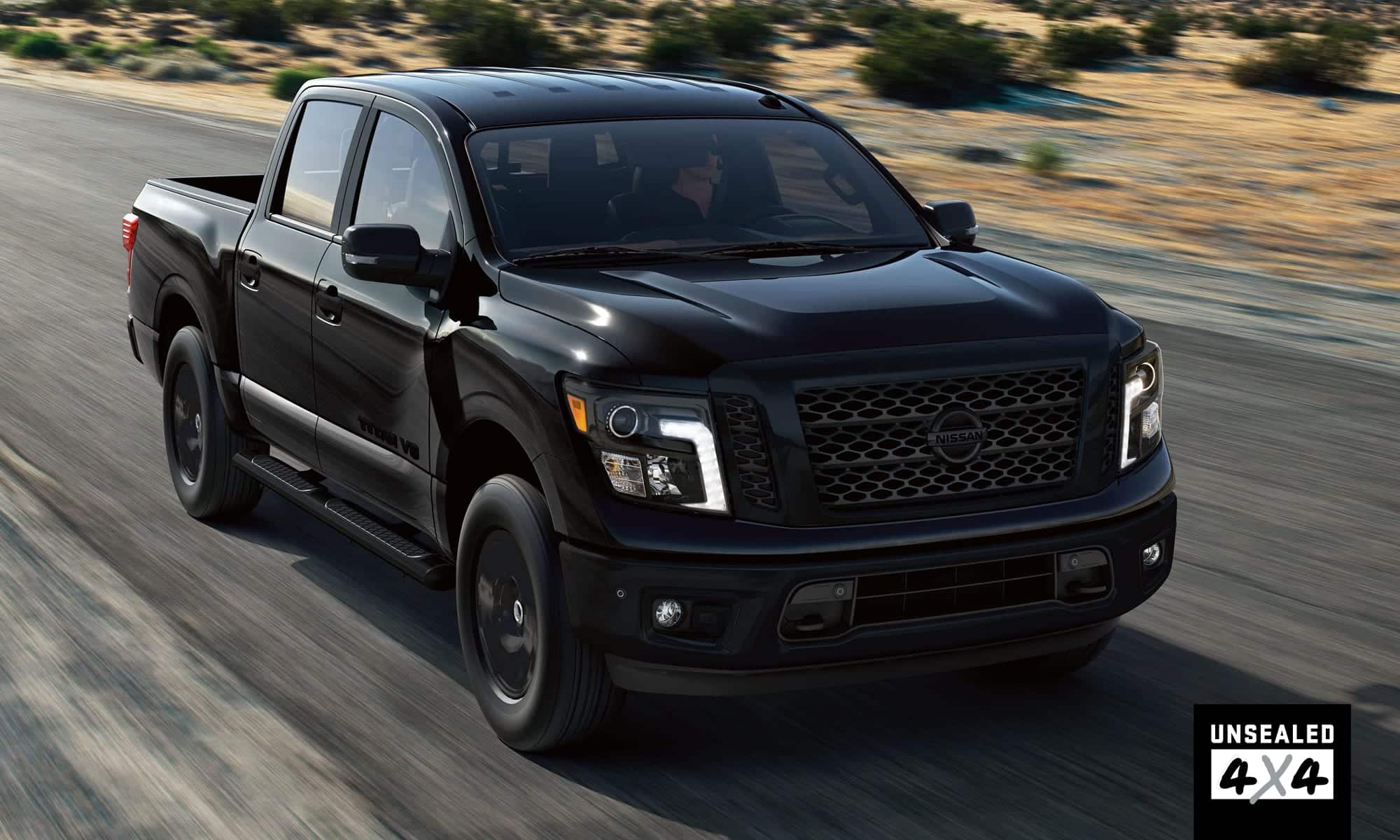 As you would hope, the Titan is a monster compared to our utes – a Titan of King Cab configuration has an overall length of almost six metres (579cm) and width of just over two metres (202cm), with a bed length just shy of two metres (199cm) and width of 162cm. The bigger XD version measures in at 585cm long, and the same 202cm wide.
The Titan comes with all the expected equipment, such as switch on the fly between two and four-wheel drive, a seven-inch touch screen that runs Apple CarPlay and Android Auto, cruise control, and also a tyre pressure monitoring system. However, if you want features such as hill descent control or an electronic locking rear diff, you need to option to the higher spec Pro-4X. Nissan Australia is pushing for the Titan to get here.
With the market also showing an increase in American-style pick-ups being purchased here, do you think Australia should start getting into big American 'trucks' or stick to what we have? If so, will we soon have a new battle between Toyota and Nissan, the Tundra and Titan?