An entertaining look at the history of the Unimog.
If you've ever wanted to know all there is to know about the Unimog, this informative and bloody entertaining video presented by auto funny-man James Pumphrey from Up To Speed is chock-full of information to get you on your way.
Apparently, right from the start, the Unimog was developed to have four-equal-size wheels so it could be driven on the road (unlike traditional tractors), and it had four-wheel drive, power take off (PTO) and portal axles. The first Unimog was built in 1946.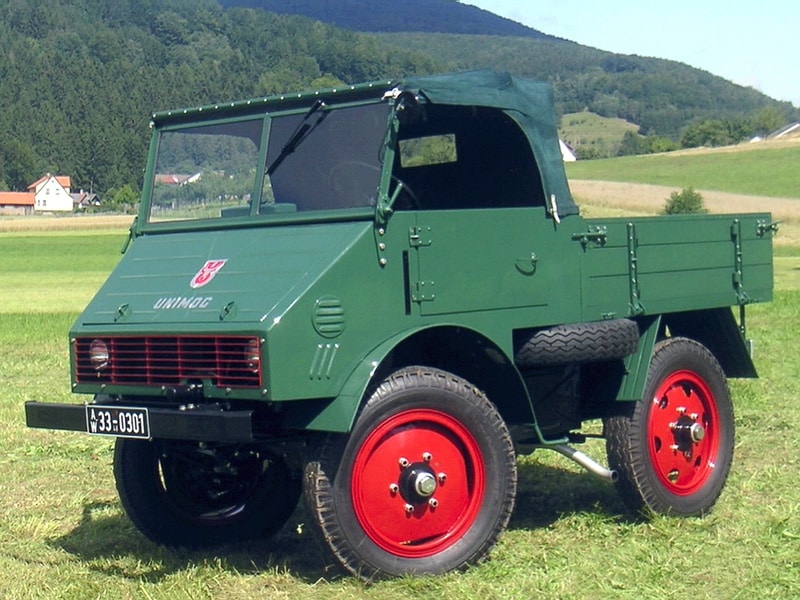 The first company to produce the Unimog was tool manufacturer Boehringer, which handbuilt around 600 units between 1949 and 1951, after which Daimler-Benz took over production and by 1955 the company was producing the iconic 404 model, which had an impressive 25-year lifespan.
Of course, even the Australian Army ran a fleet of Mercedes-Benz Unimogs, and these are available to the public as the vehicles are retired and auctioned off through Australian Frontline Machinery.
The Unimog is still in production.