The Top 5 ute features you can get Stateside but are absent on just about all Aussie-spec utes.
America's enduring love affair with pick-up trucks has resulted in a number of great tailgate features that we don't get on mainstream 4×4 utes in Australia. Here are some of our favourites…
GMC MultiPro Tailgate

The MultiPro Tailgate is described as more than just a tailgate. "Like a multi-purpose tool, it can be configured and positioned to function in several ways," states GMC marketing literature. Available on the GMC Sierra 1500 and Sierra Heavy Duty, the MultiPro consists a primary tailgate (hinged like a conventional tailgate) in which is hinged a smaller inner gate. Raising and lowering these two gates in different combinations means the MultiPro can perform various roles, such as a normal tailgate, a primary load stop (or bed extender), an inner gate load stop, an easy access mode, an inner gate work bench or a full-width step. You can even opt to fit a Kicker MultiPro Sound System which integrates with the inner tailgate. Watch the video here or see the GMC website.
Ram Multifunction Tailgate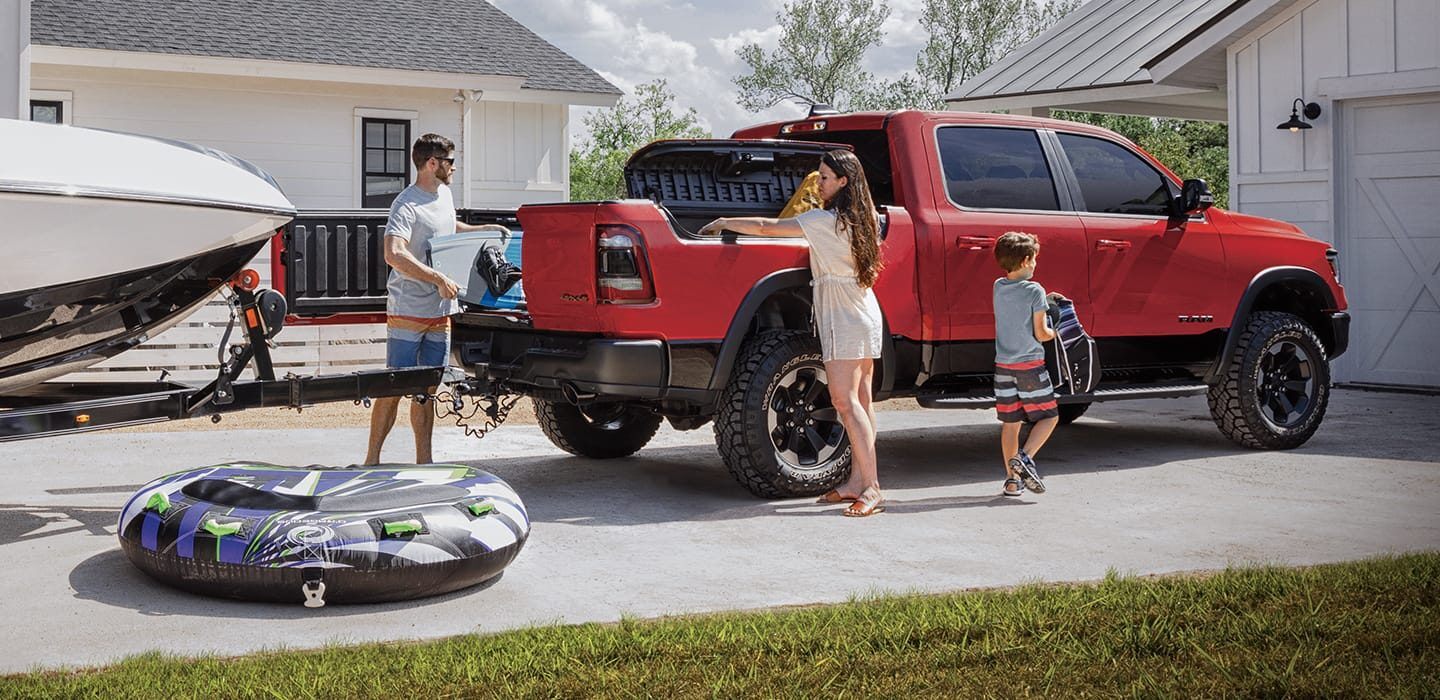 The Ram Multifunction Tailgate is available on the 2020 Ram 1500 and it provides unprecedented access to the tub. The Mutifunction consists a 60/40 split tailgate swing-away doors that open 88° or can be operated like a traditional fold-down tailgate. The beauty of this system is you can just swing open one side of the tailgate for easy access to smaller items, swing open both sides for full access, or drop down to use the tailgate as a work bench, or to extended the bed length. Check it out on the Ram website (hit the US link).
Ford Integrated Tailgate Step and Grab Bar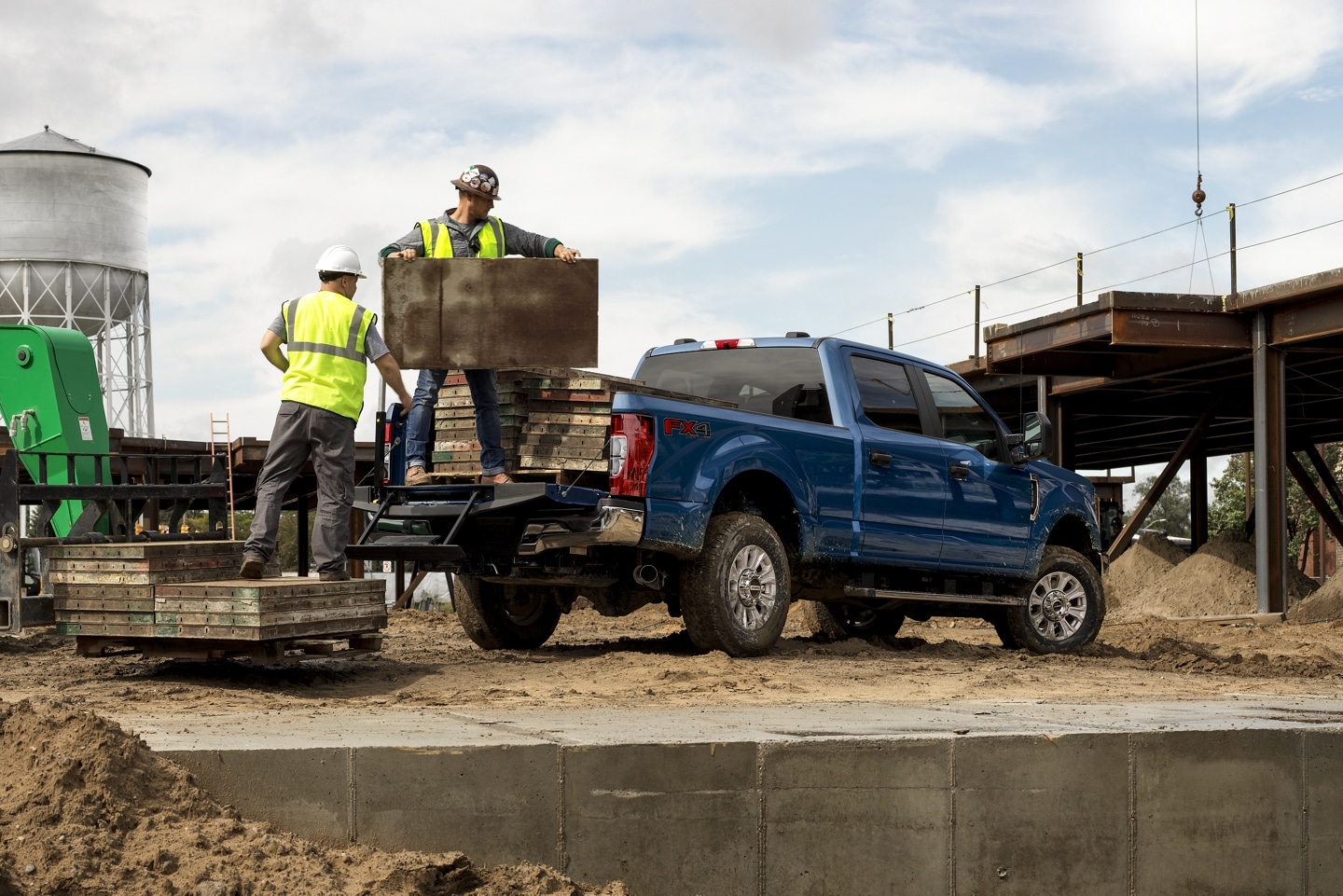 The Ford Integrated Tailgate Step and Grab Bar are both housed within the tailgate itself. To access the step, open the tailgate, press a small button, pull it out and lower it into position. To access the grab bar, pull it out, push it up until it locks into place and extend. This set-up makes it super-easy to climb up into the tub to access items. Once finished, reverse the process and both the step and grab handle pack away flush into the tailgate. Check it out here.
Ram Rambox Cargo Management System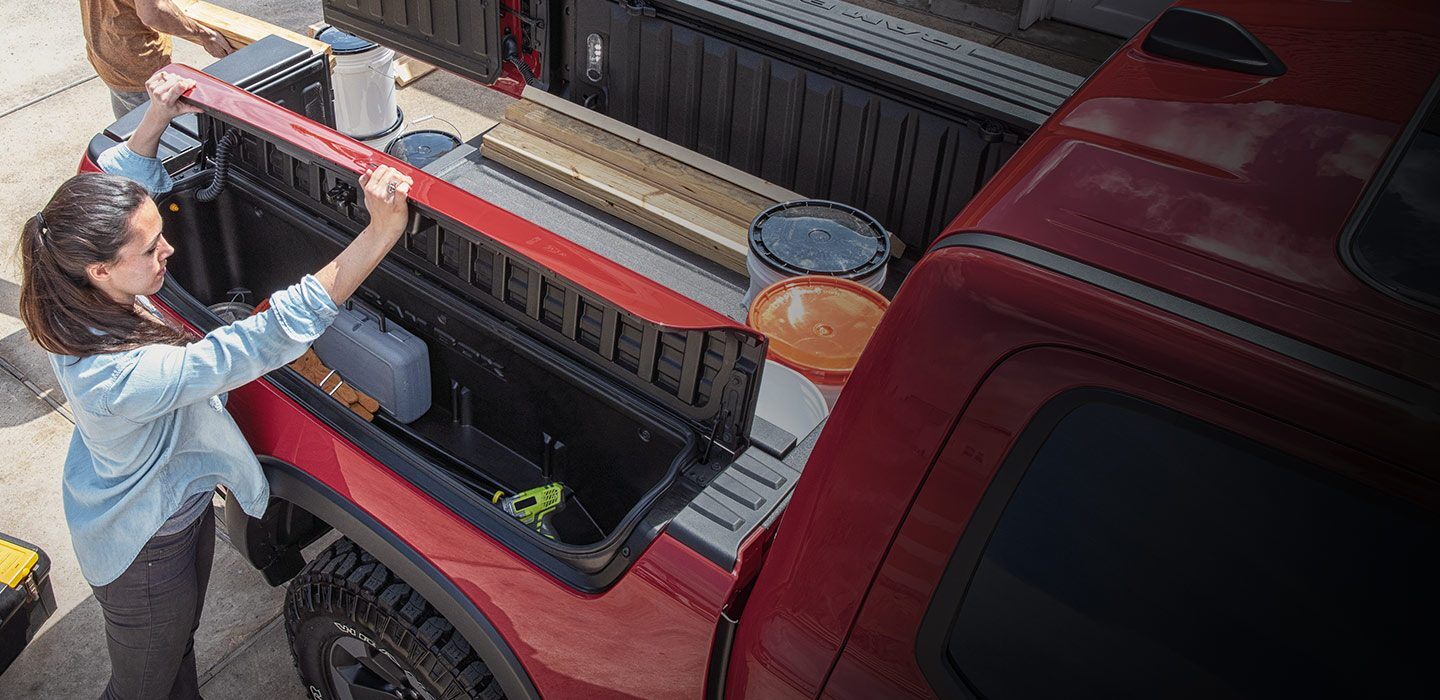 Okay, so you can order this system on Ram Trucks in Australia, but not on any other ute. The Rambox Cargo Management System consists versatile, weatherproof, lockable, illuminated and drainable storage bins on each side of the cargo bed. This makes it easy to access smaller items on each side of the vehicle, while a 115V power outlet can be used to charge up tools or toys. Check it out here.
Nissan Titan Boxes and other handy features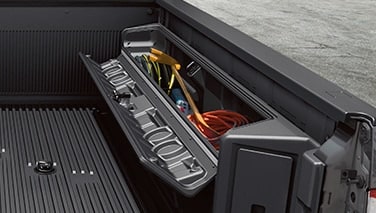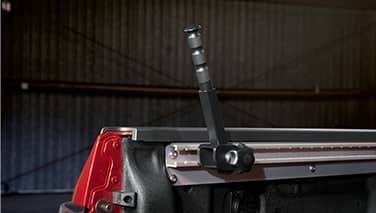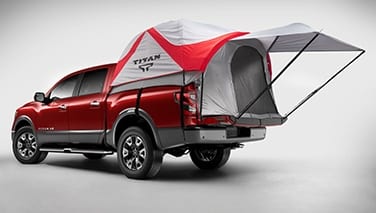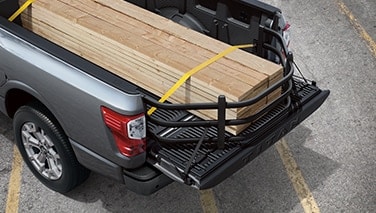 Nissan offers optional Titan Boxes on its full-size Titan pick-up truck in the USA. Titan Boxes fit along each side of the tub and are essentially an internal answer to Ram's more integrated Cargo Management System. Offering covered and lockable storage, Titan Boxes are factory-installed but can be easily removed when maximum tub space is required. See the video here. Other handy features offered by Nissan in the US include sliding and fixed bed extenders, a sliding bed divider, a tailgate-gap cover, a rear bumper step assist and a bed assist grip. You can even buy a Titan-branded Bed Tent. See all the Titan accessories here.
Notable mentions…
We also like the Chevrolet power-up/-down tailgate. Sure, tailgate assist struts are handy but imagine how convenient it would be to have a powered tailgate in your 4×4 ute.
Some other stuff you can get on US-market utes includes stowable loading ramps, integrated LED tub lighting, side mirror spotlights, integrated bed steps, snow-plow attachments and more.
What 4×4 ute features would you most like to see on mainstream Aussie-spec utes like Ranger, HiLux, Triton, Navara, D-Max, Amarok and BT-50?