Video footage has emerged of the Toyota Fortuner owned by Deep Cycle Systems driving over vegetated frontal dunes and turtle nesting sites in a bid to beat the tides on Fraser Island.
The YouTube footage of Deep Cycle Systems (DCS) driving on the vegetated dunes has been shared around many social media sites and pages. It was shot from the passenger seat of the DCS Fortuner. DCS is a popular lithium battery retailer within the four-wheel drive industry. The footage, which you'll find below, shows the vehicle driving over the frontal dunes and turtle nesting sites on Queensland's Fraser Island.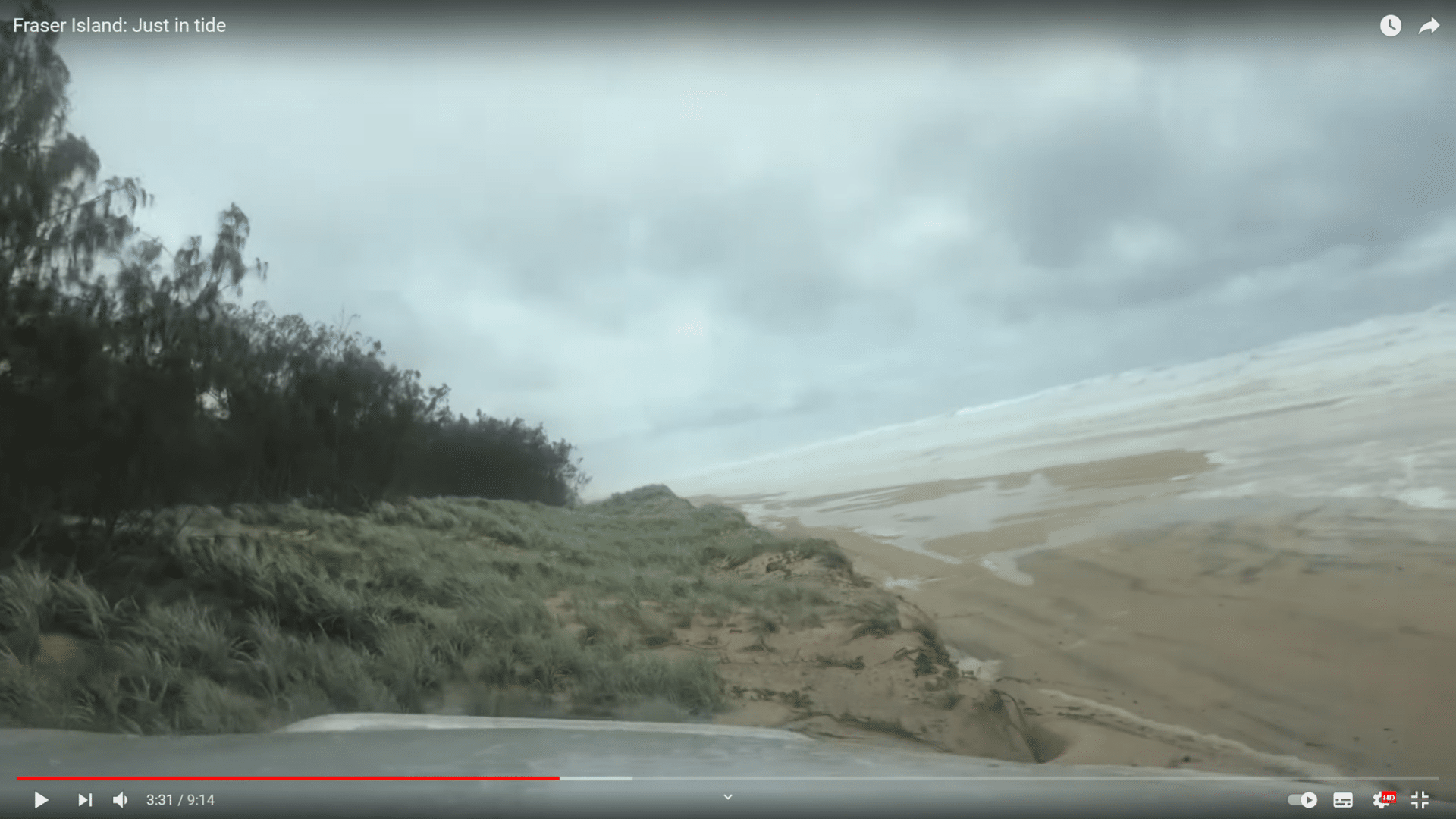 Throughout the footage, the occupants of the vehicle can be heard cheering and laughing as they drive precariously along the already eroded beach, and then through the saltwater below. Unsealed 4X4 contacted DCS for comment on the video, and we managed to speak with Paul Tomolowicz, who confirmed he was driving the vehicle at the time.
"I'm not sure what all the fuss is about, we had to drive up on the dunes because we missed the tide, and we couldn't get back in time. We didn't have any supplies with us, so it was either do that or go without food or water for what could have been days," Paul stated. He further went on to state that this was actually filmed back in 2018 and he has asked the person who uploaded it to YouTube to delete it, however, as they are overseas, it may take a while for them to get the message.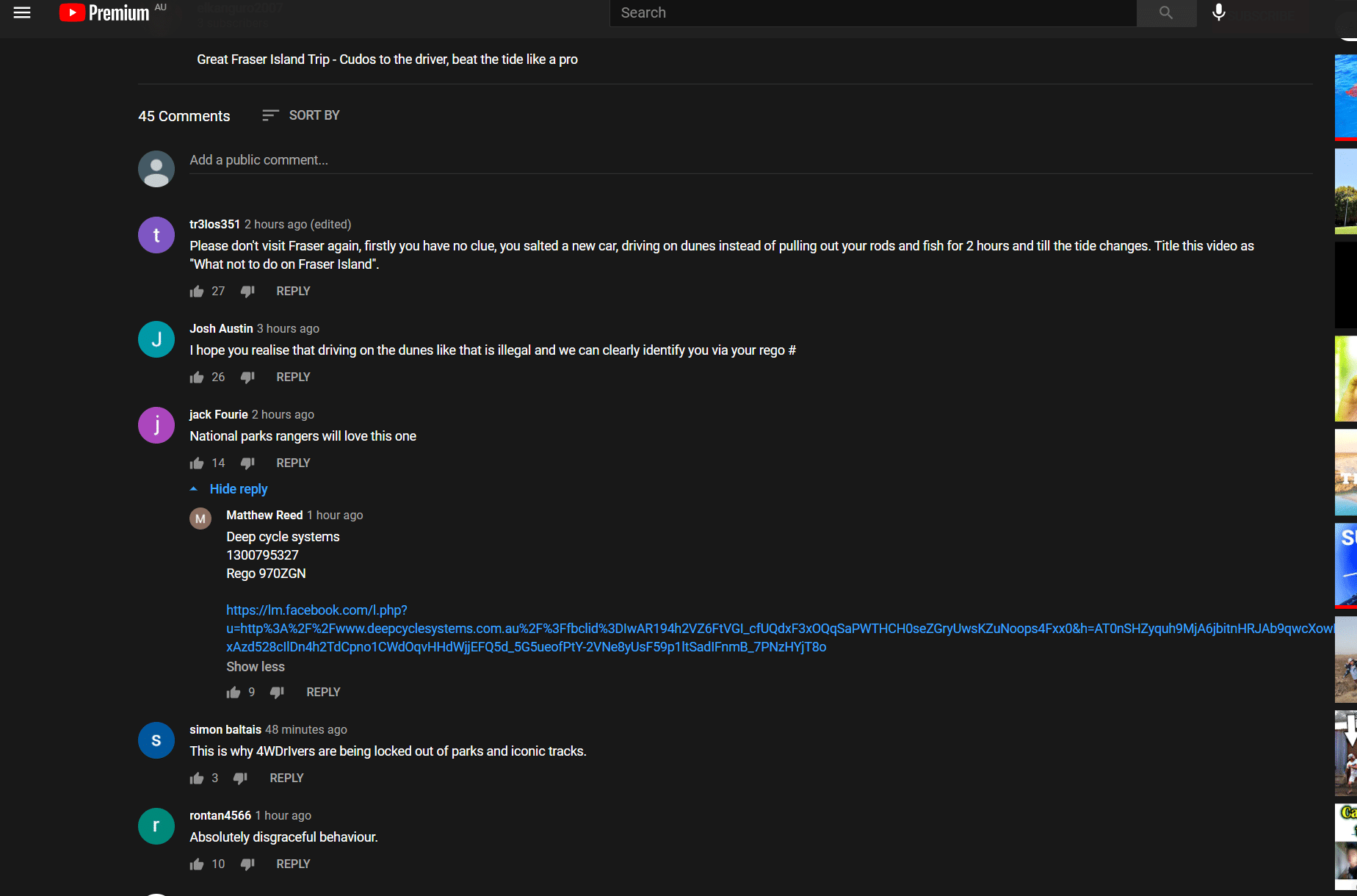 We contacted Queensland Parks and Wildlife Service and were informed that they were aware of the footage, and were undertaking an investigation into it. Once we know more we'll keep this story updated.
It's worth noting that, as at the time of publishing, Deep Cycle Systems has removed its Facebook page and the video has received many dislikes and negative comments.
https://www.youtube.com/watch?app=desktop&v=4uMdfuRu_5c&feature=youtu.be&fbclid=IwAR1DuIqJv5DJKX2fl8SyXC0CNohsf5w98oX4N4OHhDCtIPhe2lzoZTtoe7Q