For this week's Weird Wednesday we bring you the FrankenLandy.
Gracing the screens of your device for this week's Weird Wednesday on Unsealed 4X4, we bring you the FrankenLandy. This amazing piece of machinery was built by a pair of rather crazy (some may say brilliant) Germans, Thomas Bell and Holger Kalvelage. Officially named the 'Bell Aurens Longnose' it's based on a 1967 Land Rover Series II, and the builders have said with its longer chassis, greater wheelbase and 4.6-litre Range Rover V8, it's even more capable off-road than the vehicle it's based on.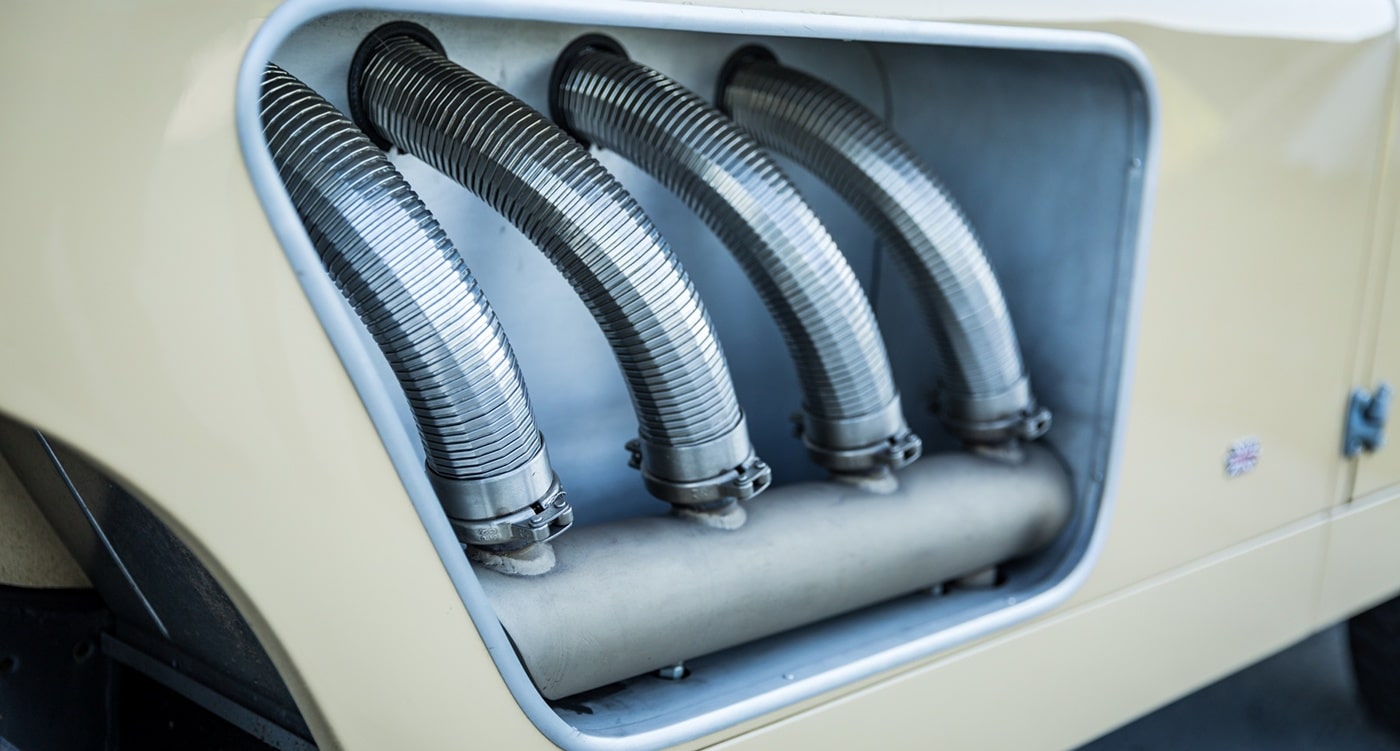 Interestingly, the vehicle has been likened to something that Lawrence of Arabia would have torn across the desert in if T.E Lawrence's story were in more modern times. The designers, Bell and Kalvelage, said of the Bell Aurens Longnose, "Lawrence of Arabia would have stormed in the Bell Aurens Longnose towards Akaba, and General Montgomery would have roared across the sand dunes of North Africa in pursuit of Rommel."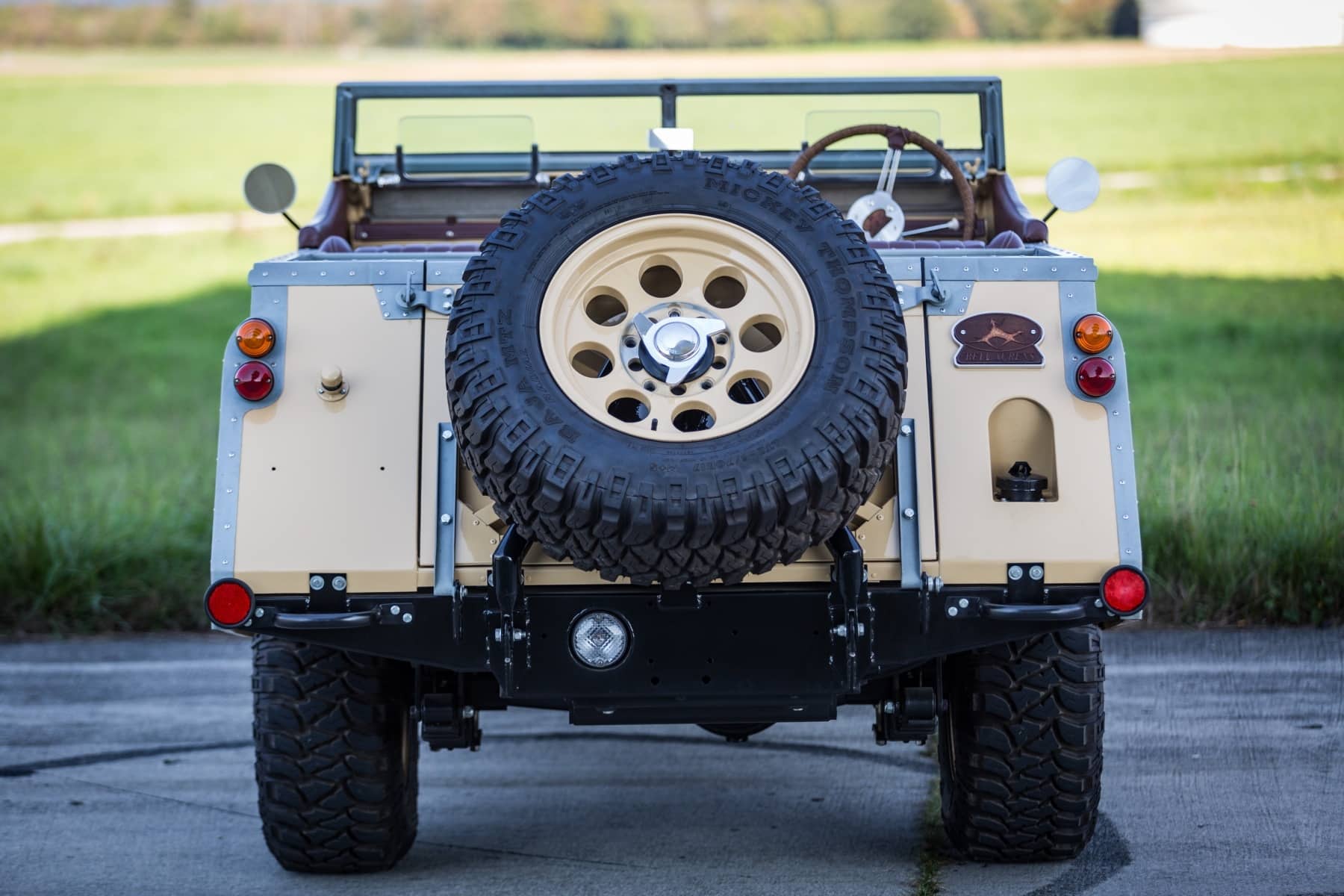 Worthy of mention, the vehicle was originally built with the idea of installing a much different engine…  a Rolls Royce Merlin. Those not familiar with the Merlin (and let's face it, unless you're an aviation or military buff, you might not be), it was the engine that powered the Supermarine Spitfire and Hawker Hurricane (among others). Yep, the fighter planes that just about single-handedly won the Battle of Britain in World War Two. Sounds pretty awesome, right? It gets better… the Rolls Royce Merlin engine featured a V12 design, and had a capacity of 27-litres, or 1650 cubic-inches for those that speak older engine. How much power though? How about 1580hp at 3000rpm?!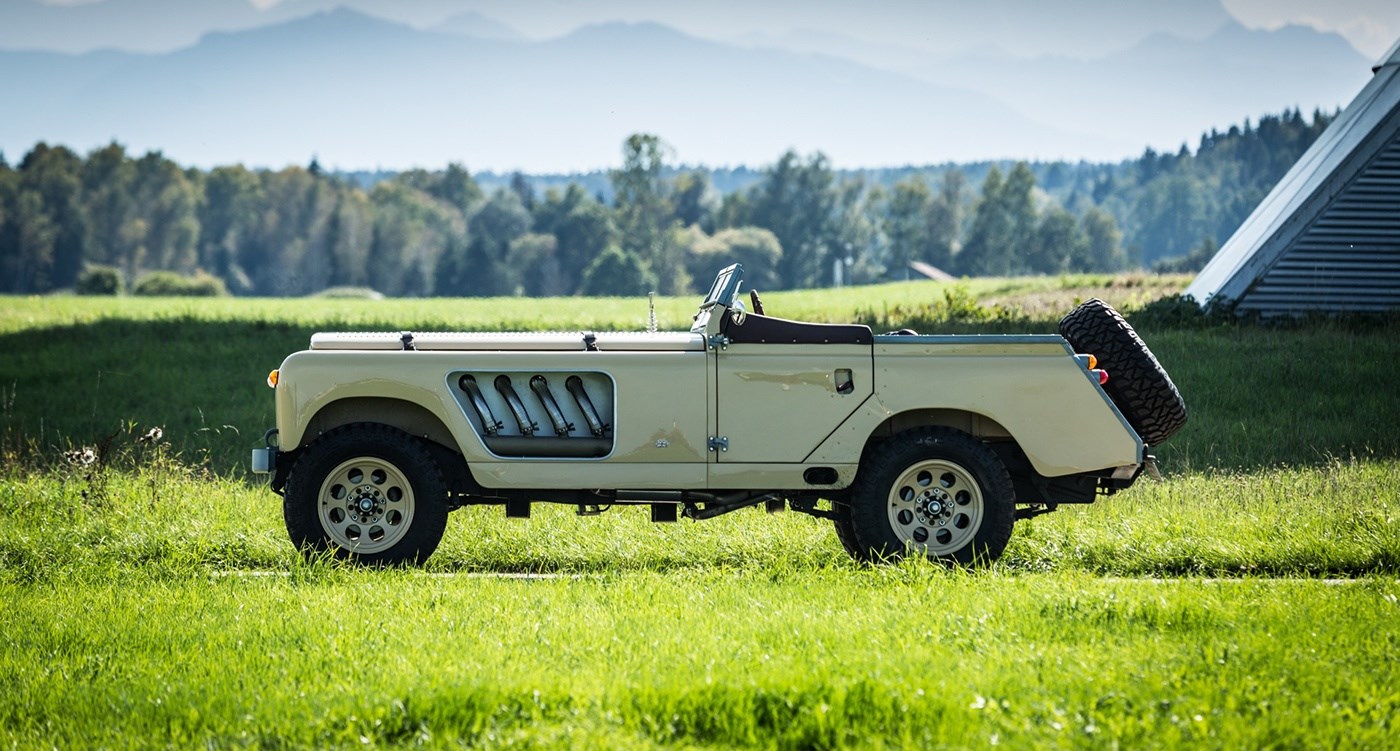 It's not entirely surprising that the V12 Merlin never made an appearance in the FrankenLandy, as even the Germans have limits on what you can put on the road over there. Even without the massive Merlin donk, this thing is still an amazing piece of machinery, albeit a bit weird.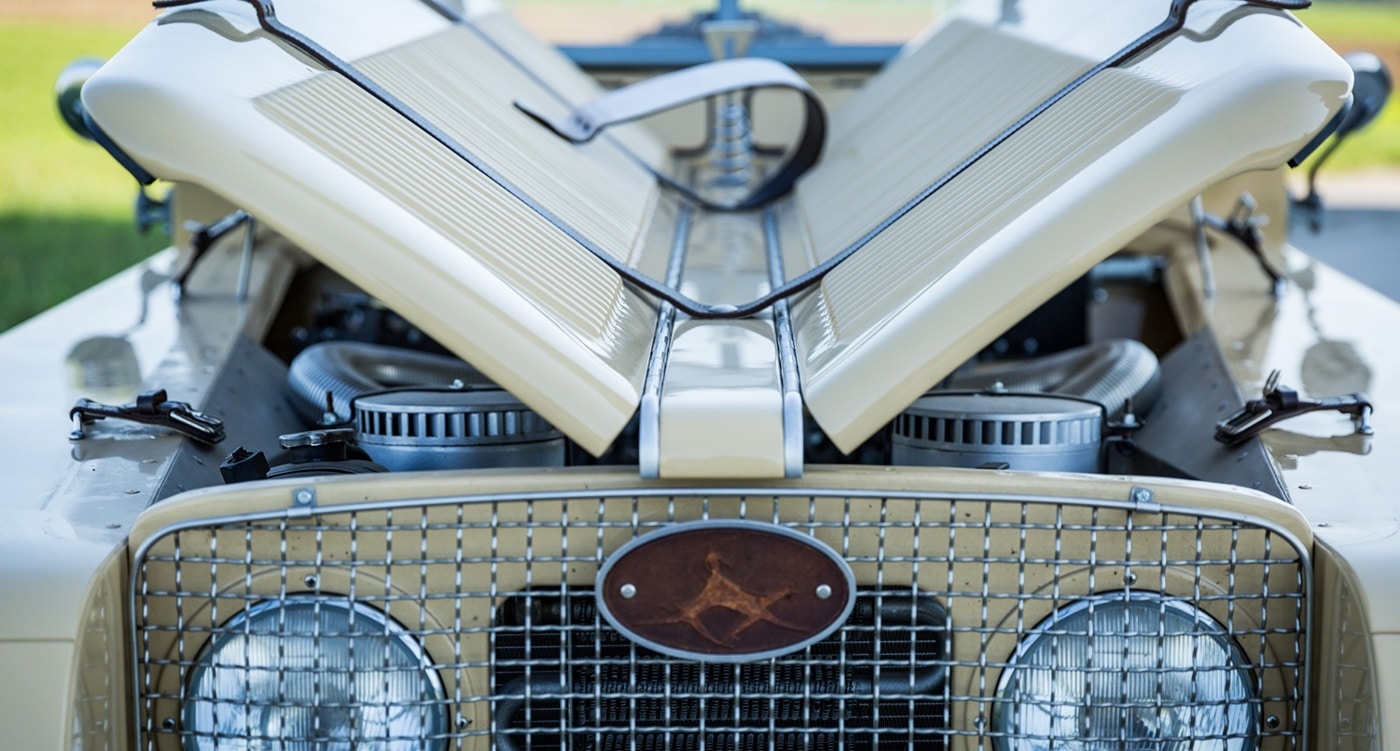 But enough from us; kick back and enjoy these photos of the FrankenLandy!