For this weeks Weird Wednesday, we bring you what could possibly have ended up as the current Suzuki Jimny, the Suzuki X-HEAD.
It's no surprise that a lot of vehicles we see on the roads, start life as concept vehicles, especially so in the four-wheel drive world over the past decade or so. Look at the FJ Cruiser as a prime example. With that in mind, we reckon it's worth having a look at this neat little concept from the folks over at Suzuki, with their X-HEAD concept from 2007.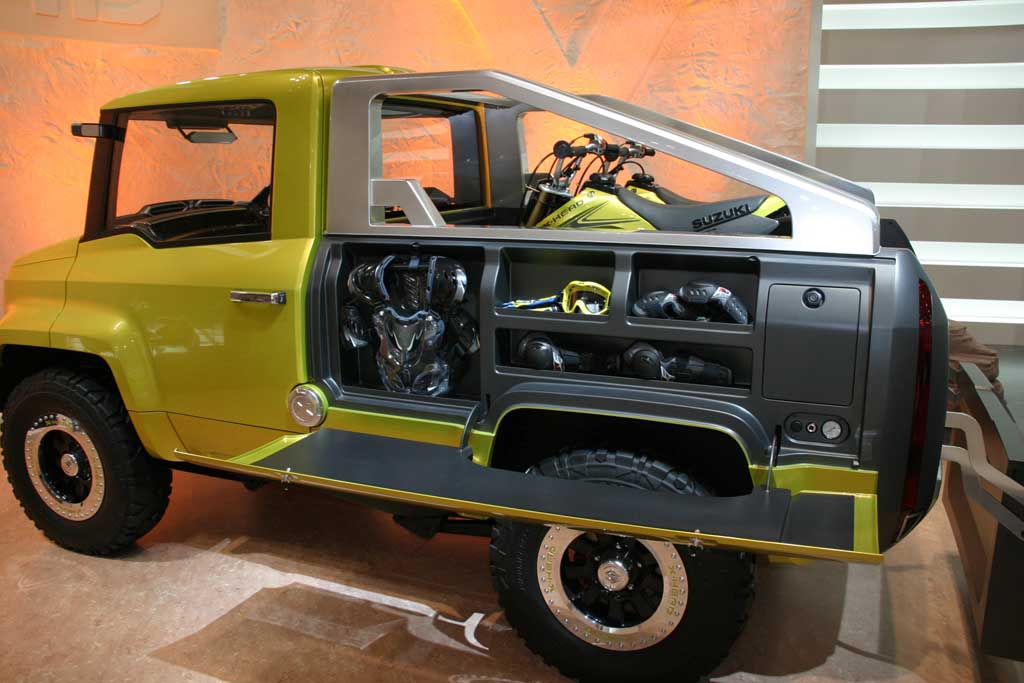 Back in the day, this little jigger looked like a solid mash-up between an original Jimny and a Suzuki Carry (and maybe a touch of F150 in the lighting department); but with a lot of off-road cred thrown into the mix. The little X-HEAD features toolboxes built into the sides of the ute tub, and there was a rather interesting little interior light that you could remove, and use as a torch, and a hammer (yep, really).
Insofar as the drive-line and build is concerned, it featured a ladder-frame chassis, live rear axle, full-time four-wheel drive and a mid-mounted (cause cab-over is cool, right?) 1.4-litre four-cylinder petrol engine, mated up to a six-speed twin-clutch automatic gearbox.
Aside from the crazy looks and mini-design spec which is typical Suzuki, the X-HEAD offered a bunch of different "modular" packs that you could add at your pleasure. These included a 'Rescue' pack, that included both recovery and ambulance style additions, a 'play' pack, that allowed the carrying of motorbikes in the tray (perhaps a couple of Monkey bikes?), as well as a 'camper' pack, that was big enough to sleep two full-sized adults. As a standard 'ute' though, the sides hold toolboxes as we said earlier, yet also flipped down to give more storage and allow you to hold more gear on the back of it.
Love it or hate it, this little jigger is a pretty cool little rig but we're kinda thankful that we have the current Jimny as our new Suzuki, instead of it looking more like this rather interesting Suzuki X-HEAD.