Spotlight on the new next-gen ford ranger raptor
The new Next-Gen Ford Ranger Raptor has been revealed and unlike myself, it appears to have succeeded in its New Years' resolution to hit up the gym regularly. This new reveal looks and sounds like a beast. Watch the Next-Gen Ford Ranger Raptor in action below:
Here's what we know about the engine
Designed by the Australian design and engineering team in Melbourne, the engine is a sizeable leap over the current version. The new Ford Ranger Raptor boasts a 3.0L V6 Twin Turbo Eco Boost Engine which when run on 98RON fuel, thumps out 292kw power and 583Nm of torque. To put it in perspective, the current version is powered by a 2.0L bi-turbo diesel unit for 157kW and 500Nm. The new Ford Ranger Raptor is officially the most powerful Ranger Ford has ever built.
Justin Capicchiano, Ford Performance program manager likens it to "night and day." noting that "the current car used to be 0-100km/h in 10.6 seconds." Now it's close to 4.0sec faster … and it'll do it on dirt."
The Next-Gen Ford Ranger Raptor has kept its off-road focus
It appears that Ford has actually listened to the public with this build. Despite some great on-road features, the Raptor has kept its off-road focus.
High strength bash plates have been included, nearly twice the size of a standard ranger. The steel front bash plate helps protect the key components, paired with an engine under-shield and transfer case shield.
Fox 2.5" live valve shock absorbers are featured, in which the dampers adapt in real-time, constantly changing positions to soak up the ruts for better comfort and control. Both front and rear diff locks are included, allowing you to get up and over almost anything and there are rated tow hooks mounted at the front and rear of the vehicle.
Towing capacity is 2,500kg.
Driving modes and transmission
Transmission is 10-speed automatic and driving modes have increased to seven. Choose from Normal, Sport or Slippery for bitumen. Rock Crawl, Sand, Mud/Ruts and Baja are your go-to for the fun stuff. Yes, that's right, there's a Baja mode!
Apparently, Baja mode is more focused and designed for high-speed off-road driving. This mode has an anti-lag feature that keeps the turbos spinning for up to three seconds after the driver backs off, designed to give you better response when you accelerate again.
P**s your neighbours off with selectable exhaust modes
If your neighbour is a bit of a tosser, you're probably going to want to set the exhaust mode to Baja. Capicchiano says, "It's loud; Baja is right on the legal limit for decibels." Of course, there are quieter modes and this new electronically controlled active exhaust will also allow you to choose Quiet, Normal and Sport modes, giving your four options in total.
The 2.5-inch exhaust exits through twin 65mm anodised tips. In Baja mode, it reportedly bypasses the mufflers and according to Ford, it can be heard from over half a kilometre away.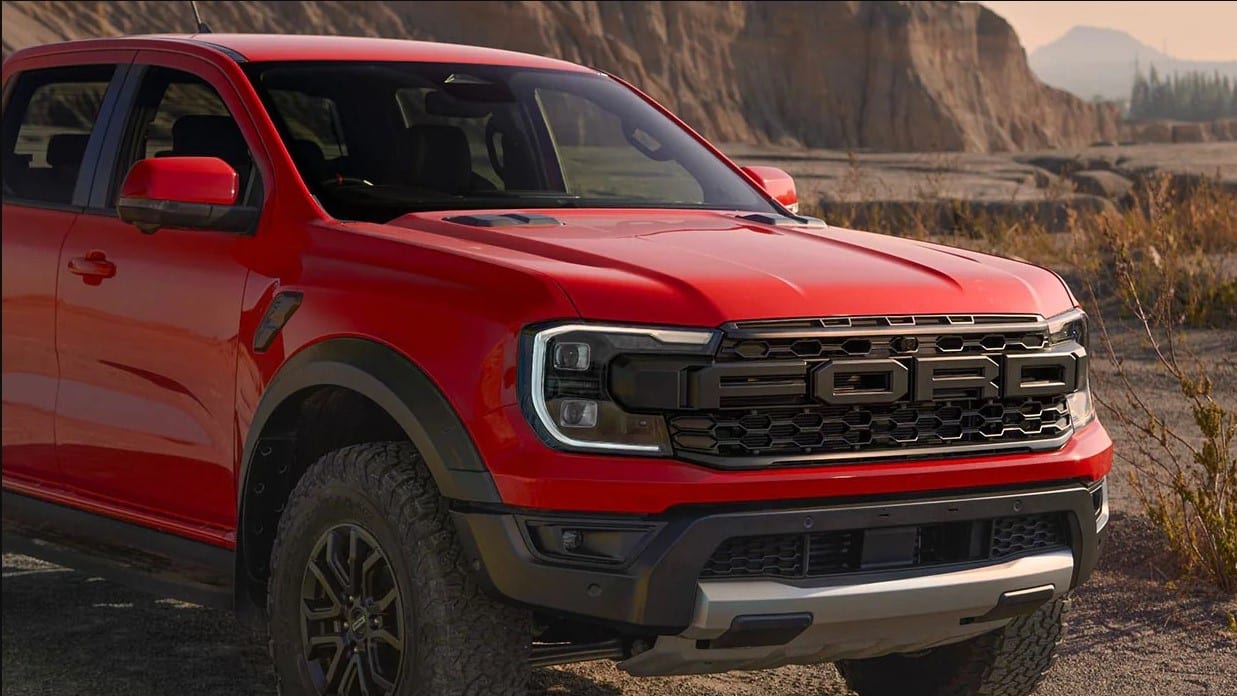 Exterior and interior
Although the track width is the same as the current Raptor, the Next-Gen Ford Ranger Raptor has grown by 50mm. Reportedly, Ford couldn't go any wider with this Raptor as it's the widest they can fit down the production line in Thailand, which is where they will be produced for the Australian and New Zealand markets.
Inspired by desert racers, the Next-Gen Ranger Raptor looks tops on the inside. Ford performance seats can be found in both the front and back, and the front has received a tech upgrade. A 12-inch centre mounted touch screen is featured as well as a 12.4-inch digital cluster that is completely configurable. This means you can adjust what shows on the display to suit your needs. The 360-degree cameras help you reverse safely.
Wheels will come standard as 17" Alloy, T285/70 R17 BF Goodrich K02 High-Performance All-Terrain tyres with 17" Beadlock as an optional.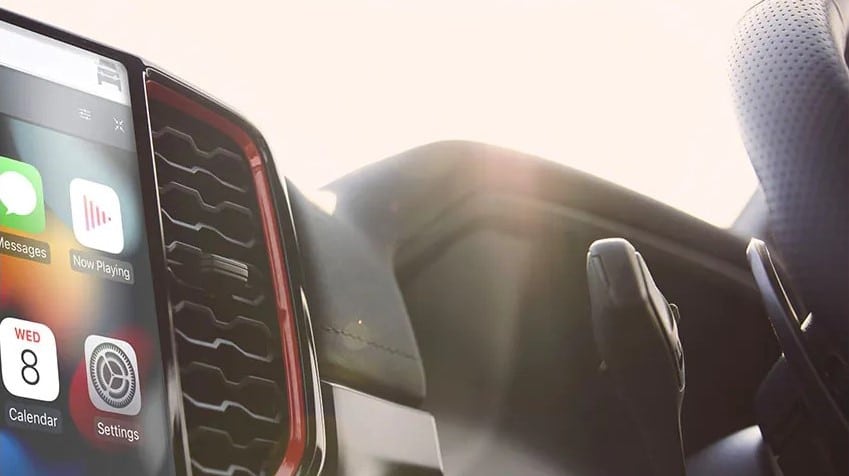 Given how disappointed I was in Ford's last Ranger reveal, I was a little sceptical about how much they were actually going to let out of the bag. However, I needn't have worried as they've nearly opened the bag completely, leaving us guessing only on price and weight.
When can I get my hand on the new Ford Ranger Raptor?
The Next-Gen Ford Ranger Raptor will launch in Australia in the second half of 2022. Final pricing will be announced closer to the on-sale date. More information can be found on the Ford website.