The 2021 Hyundai Santa Cruz has been spied testing in Lapland, but from the looks of it, four-wheel drivers shouldn't get their hopes up as it'll be based on the Santa Fe.
Images by SpiedBilde: Any thought that the Hyundai Santa Cruz pickup could be another player in the dual cab 4X4 segment might have just gone out the window if these spy photos are anything to go by. Spied winter testing in Lapland, the Santa Cruz will be built at Hyundai's factory in Montgomery, Alabama in 2021.
While the Interweb has potentially got the wrong end of the stick in thinking this thing would be a proper four-wheel drive, Hyundai, which is keeping quiet on the thing, said, when it admitted to development of the Santa Cruz it would be aimed at Millennials who "want all the traditional attributes of a compact utility vehicle, but need the day-to-day versatility of an open bed".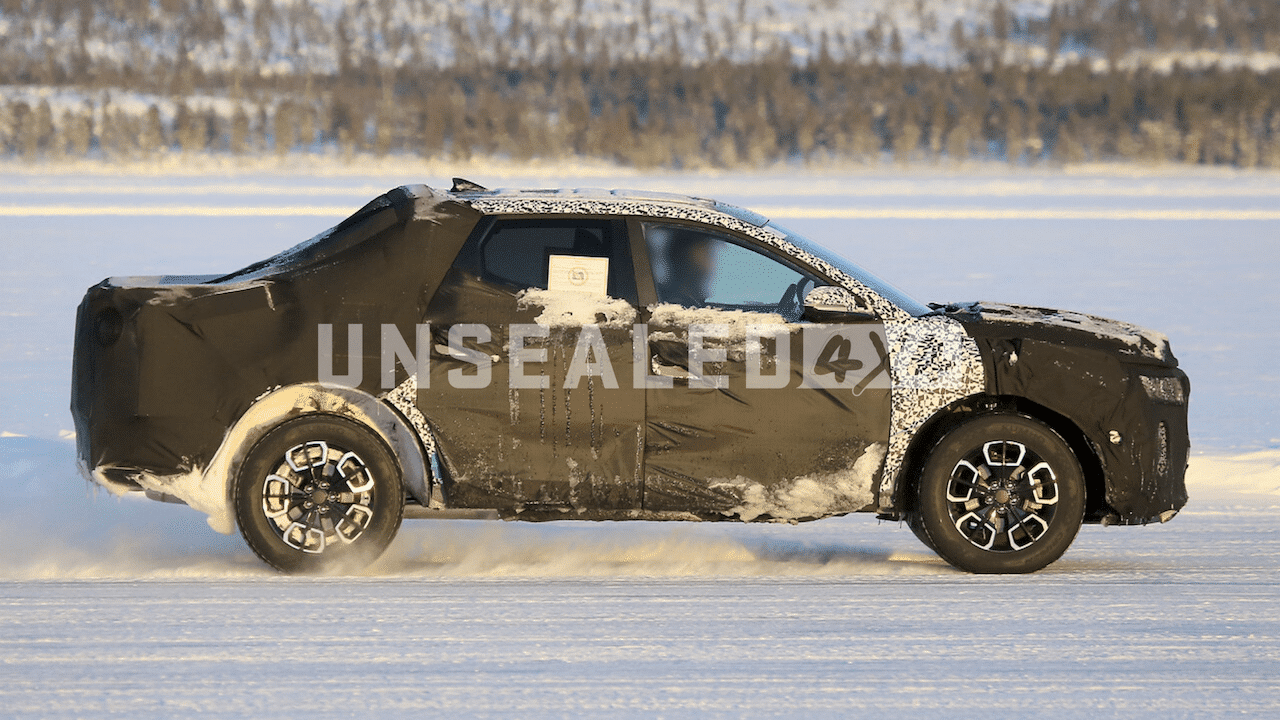 To us, that seems to suggest this thing will be a soft-roader with a tray and nothing more given that it's likely to be based on a Santa Fe and so will be a part-time all-wheel drive. Is it a case of nothing more to see for wheelers? Yep, 'fraid so.
The Santa Cruz concept was introduced at the 2015 North American International Auto Show. The delay has provoked questions about whether or not the concept's styling would carry over to the production model and now we have some answers.
The pickup truck is dressed in heavy camouflage, but it appears larger than the concept as it features a dual cab configuration rather than an extended cab setup. That's a significant change, but it isn't too much of a surprise as Americans love crew cab pickups and models such as the Jeep Gladiator and Honda Ridgeline don't even offer a single or extended cab variant; we'd expect the Santa Cruz to be more Honda Ridgeline than Jeep Gladiator as it's likely to be based on the Santa Fe platform.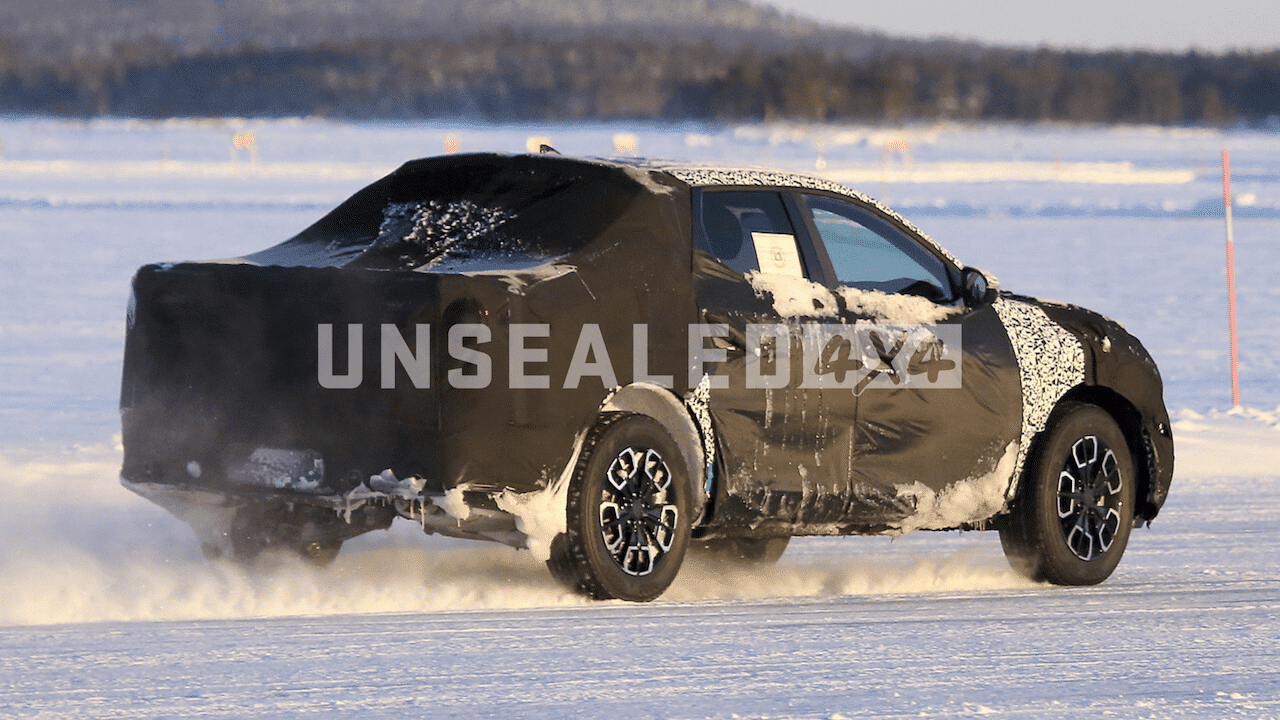 While the crew cab configuration is new, the rest of the design will apparently echo the concept. Some details may change, but the photos show a nearly vertical front fascia and rounded body work. We can also get a glimpse of sloping C-pillars and some angular accents on the doors. Both are nods to the concept, but unfortunately there isn't much else we can make out.
Does anyone else reckon the Santa Cruz is reminiscent of the HSV Avalanche (which was based on the Crewman)?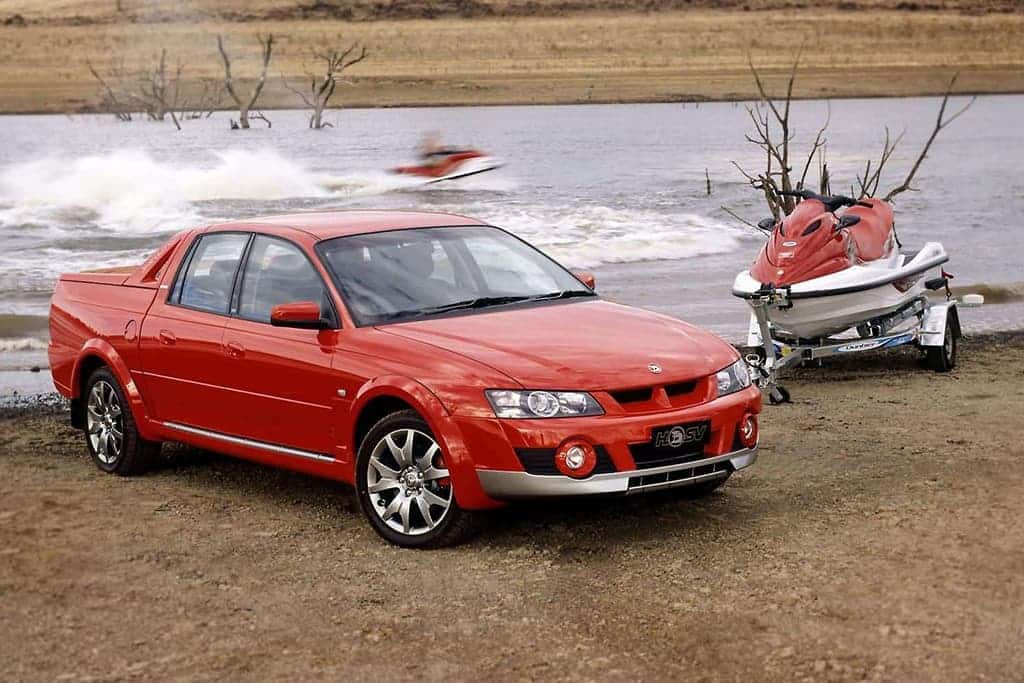 Get articles like this and more delivered to you every week. Simply join our Facebook page to talk about this article and subscribe to our newsletter for weekly updates (it's free and filled with 4X4 goodness).