According to a US-based website these are images of the next-generation 2022 Ford Ranger Raptor with a potent V6 engine.
US-based automotive website Ford Authority has posted these spy shots of a heavily camouflaged next-generation 2022 Ford Ranger Raptor undergoing on-road testing.
Despite the camouflage, the Ranger Raptor's new grille design can be clearly seen, along with glimpses of the revised headlight design which suggests it will have a similar appearance to the recently launched Ford F-150.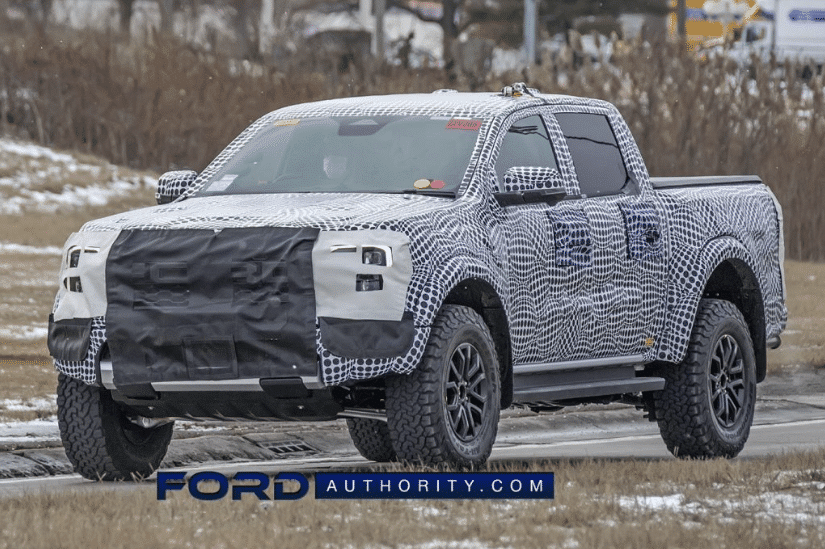 The current Aussie-engineered and developed Ford Ranger T6 platform has now been around for the best part of a decade, but the Ford Authority report states that this next-gen Ranger Raptor will also ride on a modified version of the same platform rather than an all-new design. The T6 platform is also used for the US-market Ford Bronco.
The US market does not currently have access to the Ranger Raptor – the top-spec model Stateside is called the Ranger Tremor, which is essentially a Ranger FX4 MAX but with a petrol engine – and while the Ranger Raptor seen in these spy shots is clearly a right-hand drive prototype, it runs dual tail-pipes, suggesting it is powered by Ford's 2.7L EcoBoost petrol V6 engine. That bodes well for the introduction of this powerplant to the Aussie market, we reckon, with Ford fans crying out for a more potent version of the Ranger Raptor for a long time.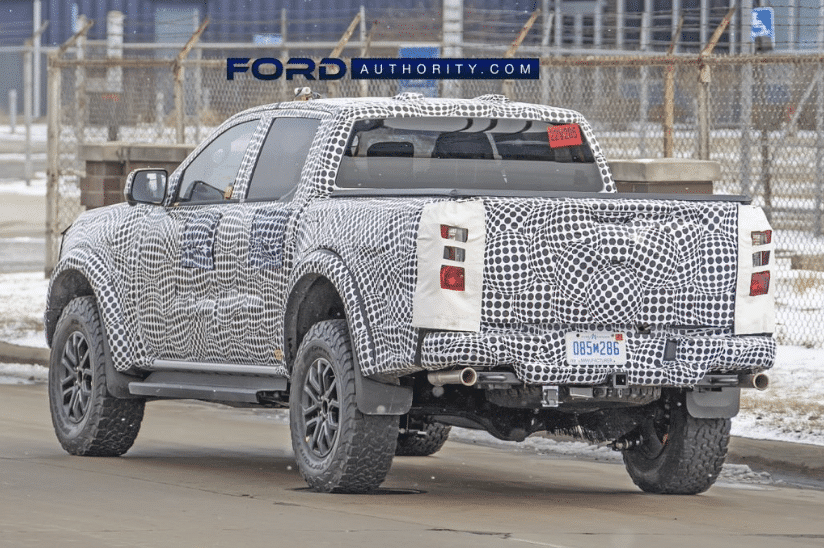 Depending on its application, the 2.7L EcoBoost petrol V6 engine makes up to a claimed 335hp (250kW) at 5000rpm and 400 ft-lb (540Nm) at 2750rpm. By contrast, the current Ranger Raptor's 2.0L bi-turbo-diesel for makes a claimed 157kW and 500Nm. Both the engines are mated exclusively to Ford's 10-speed auto.
Of course, there is another possibility: perhaps this RHD prototype is running Ford's 3.0L turbo-diesel V6 engine that also sees duty in the F-150. This engine makes a claimed 186kW and 600Nm and would be a good fit for the Aussie-market Ranger, as well as the next-gen Volkswagen Amarok which will essentially be a rebadged Ranger.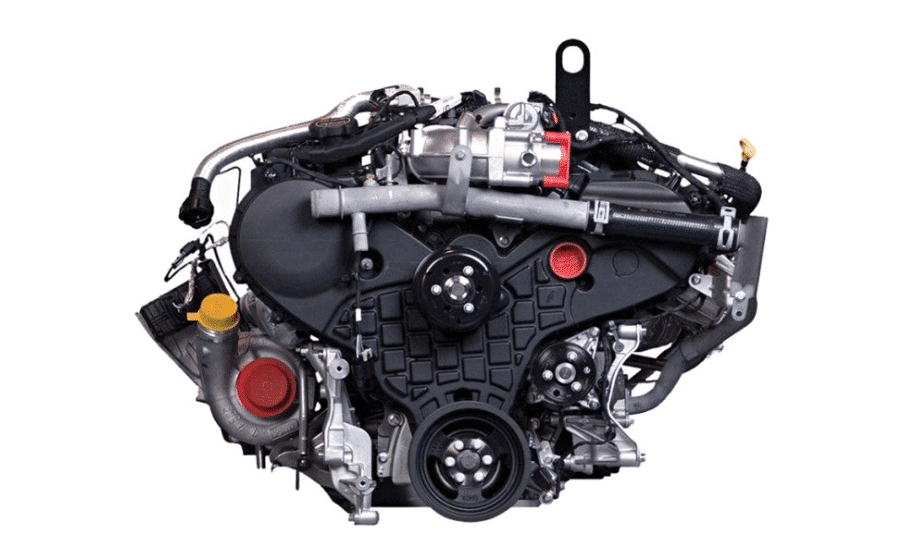 Let us know in the comments section below what engine/transmission combo you'd like to see in the next-gen 2022 Ford Ranger Raptor, as well as in the rest of the Ranger line-up.