We tend to romanticise the old days of exploring Australia. From the grainy old VHS tapes of hairy chested men crossing croc infested rivers, to the old kerosene camp lights of yesteryear. They've all got a certain charm you just don't find any more. 
There's a good reason why too.
We don't live in simple times anymore. We're always connected. Always tinkering on some project. Always worrying about that latest deadline at work. It means our down time, the few moments of solitude we find in the bush need to be amplified as much as possible. We don't want to spend an hour fighting tent poles. Don't want to be eating tins of beans if the firewood is too wet to light. And we absolutely don't want to be drinking warm beers because the dinky old lead-acid battery in the back of the GQ can only keep the fridge on for one night.
Romanticise the past or not. Lithium packs like the kit from Baintech are revolutionizing the way we build our 4x4s. And we're getting more quality down time as a result. Not convinced yet? We've compiled our list of the top five features that make Lithium the battery choice of tomorrow…errr…today.
THEY'RE COMPACT
Baintech have released a new slim line 150Ah lithium pack so to save referencing a bunch of different battery's we'll just use that one (CHECK IT OUT HERE IF YOU DON'T BELIEVE US). It's 85mm wide. Let that sink in for a minute. For comparison's sake, a typical AGM battery is going to be around twice as thick. That means that for the same battery capacity, with AGM you'll need to mount trays in the engine bay, under the tub, or eat into your storage space in your drawers. The Baintech 150Ah Lithium option will fit behind your seat in a dual cab occupying previously wasted space. Clever eh? 
THEY'RE LIGHT WEIGHT
One downside to the increasing amounts of gadgets and gear we're fitting to our 4x4s is the increasing weights we're pushing. If you want a water tank, a fridge, and a roof top tent you need to look at the weight of every item to try and keep under your Gross Vehicle Mass. The 150Ah Baintech we mentioned before weighs 18kg. A comparable AGM battery is going to weigh around 40kg. That's 55% lighter. Combine that with other weight saving measures like alloy bar work and poly water tanks and it could be the difference between legal over a weigh bridge, or an expensive GVM upgrade.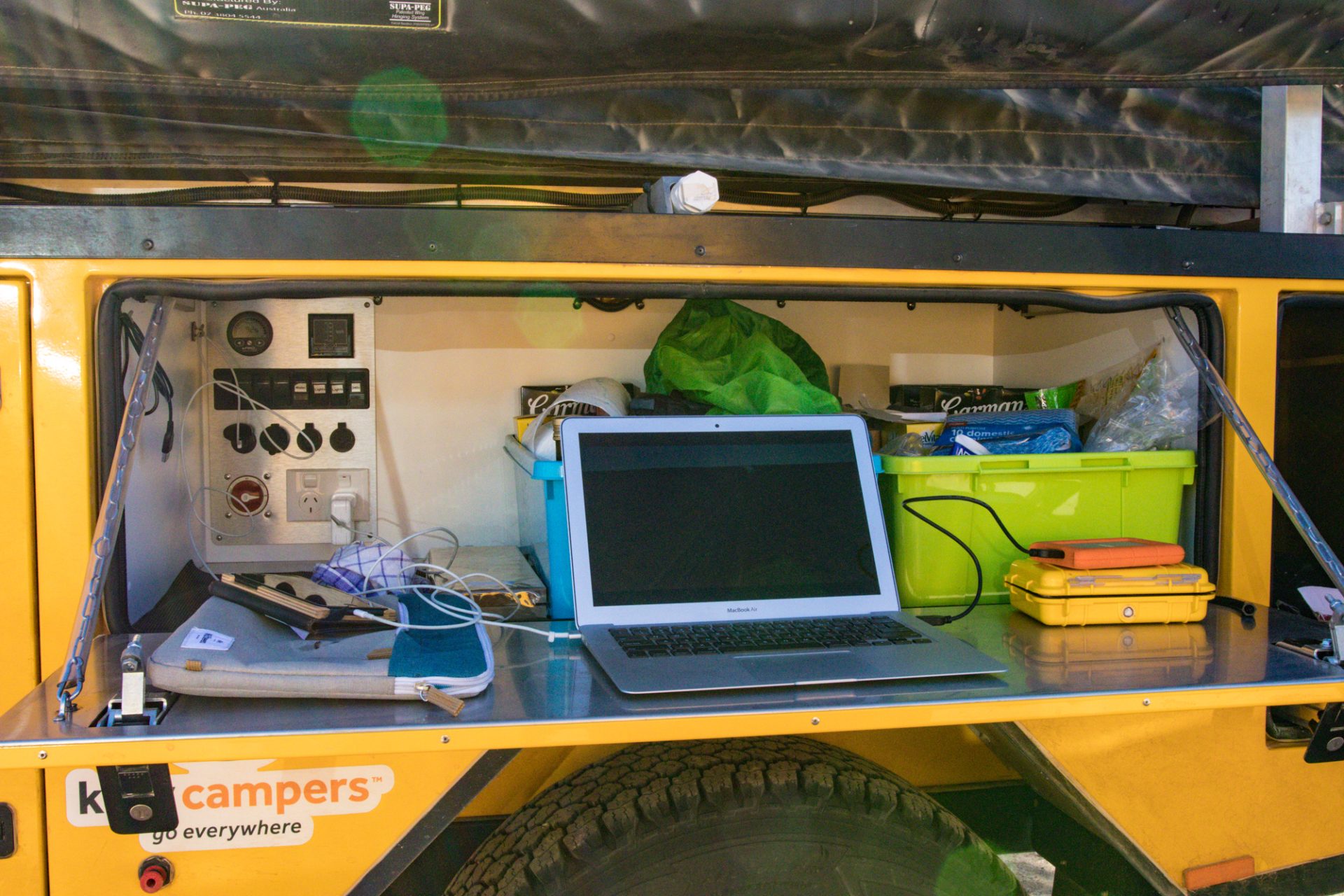 THEY PACK MORE PUNCH
Imagine if you had an absolute powerhouse of a diesel engine in your 4×4, it'd use 10L/100km of diesel, and would hold 100L. Would mean a range of around 1000km right? Now imagine if the engine needed the tank to be 50% full for it to run. You've just halved your range down to 500km. That's basically what AGM batteries do, and one of the biggest benefits of Lithium. A lithium battery is able to keep the voltage up as the charge level drops, running your lights and fridge long after the AGM battery has given up the ghost. The accepted calculation is just under double the useable capacity of a AGM. That 150Ah Baintech unit packs as much punch as 250Ah of AGM.
THEY'LL SAVE YOU MONEY 
If you're slapping together a 4×4 for a quick sale it might not interest you; But if you keep a rig long enough to worry about tyre wear then Lithium ends up being cheaper in the long run.

Let's do the math.
The Baintech 150Ah unit retails for a little under $2000. A 150Ah AGM battery is going to cost you around $600. But you'll need two of them for the same capacity. So that's $1200. The Baintech unit is rated at 2000 cycles at 80% capacity. The AGM are around 700. Nearly three times less. That means you'll have to spend $3600 in AGM batteries to get the capacity and life as the lithium option.
If you can't justify spending the money on lithium it's going to be real hard justifying buying nearly 4k of old-tech batteries. Even if you're buying cheap batteries at $300 a pop you're still spending the same amount for 80kg of batteries taking up huge storage space that an 18kg slim line unit will do better.
THEY CAN BE PORTABLE
We've mainly been focusing on the 150Ah Baintech slim line unit because…well…want one. But there's more benefits you can only get with Lithium that other models demonstrate better. The slightly smaller 110Ah comes with a built in charger, so that's cool. But the next step down 75Ah comes in a few different options including 9kg portable versions. SERIOUSLY – CHECK IT OUT HERE

Think about that for a minute. 
That's roughly the weight of a case of beer, for something that packs the same punch as a 40kg AGM battery and will last three times as long.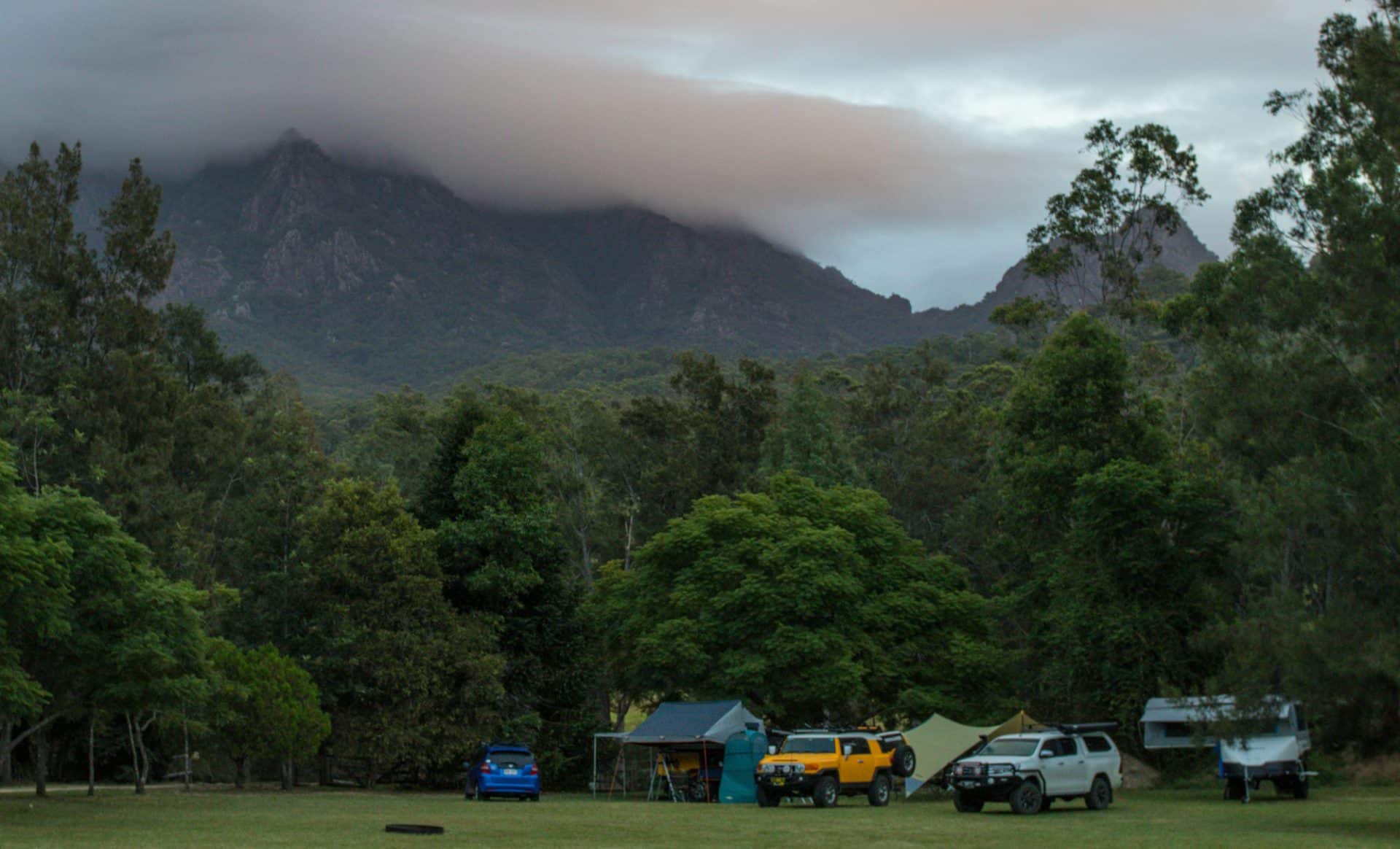 CONVINCED YOU YET?
You'll have to forgive us if we sound a little preachy here. It's one of those topics where the more we researched it the more we realised just how much better lithium is. We'd start working on a "Why AGM is dead" article if our emails servers could handle the hate mail. 
Quick Links
BAINTECH HAVE A BUNCH OF TECH SPECS ON THEIR WEBSITE YOU CAN CHECK OUT HERE
Unsealed4X4 – 11 THINGS YOU NEED TO KNOW ABOUT LITHIUM