The Bollinger B1 and B2 have been revealed showing off an expansion of the electric vehicle start-up's 4×4 offering, but production has been pushed back to 2020.
Electric vehicle start-up, Bollinger, has revealed an expanded line-up, showing off a four-door wagon and pick-up of its B1 and B2 electric 4x4s. And if the new Defender starved you of your boxy off-roader fix, or you're keen on something that looks like an electric Gladiator, then the B1 and B2 should do the trick.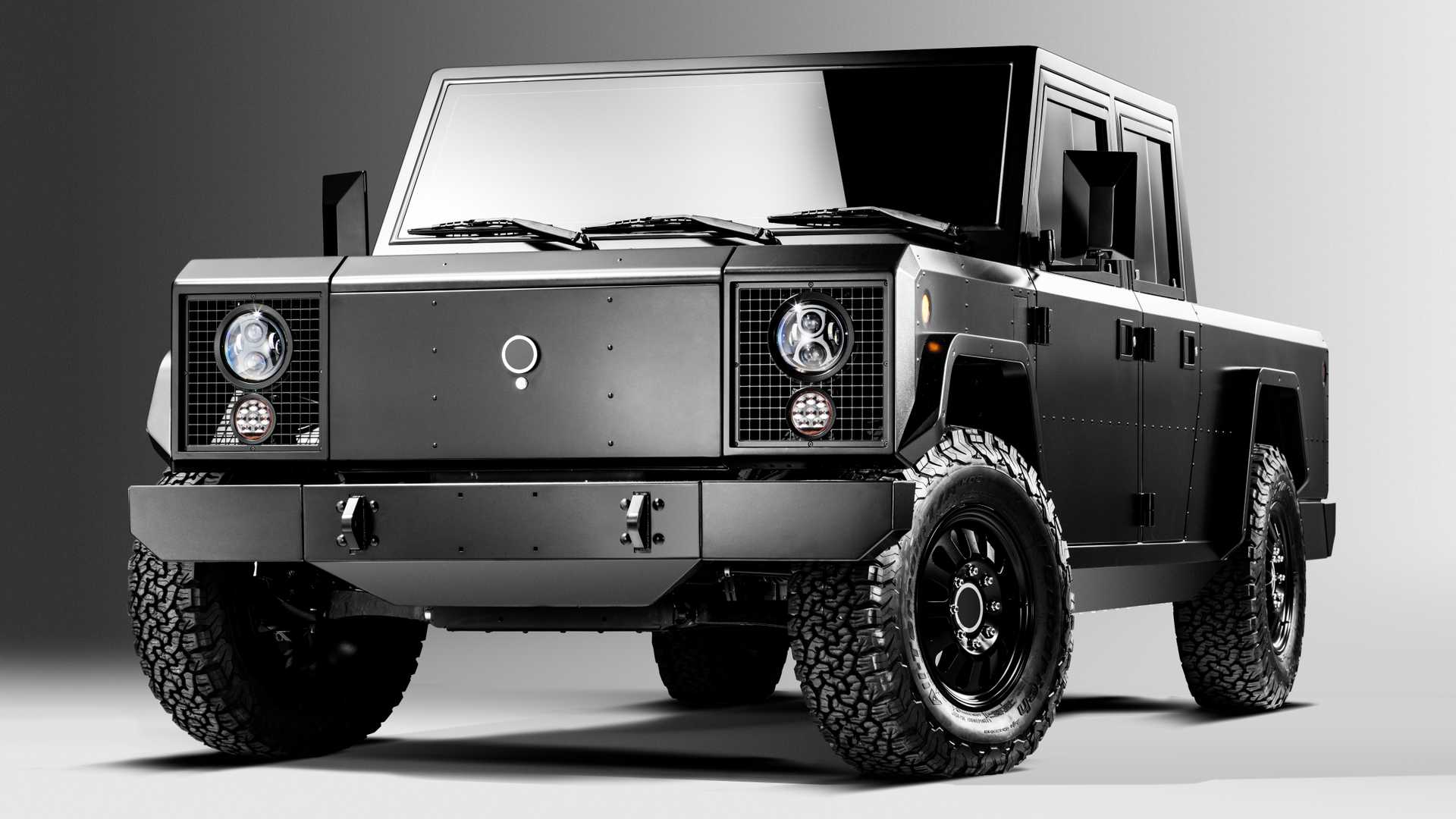 Sharing the same powertrain as the two-door Bollinger we've already seen (2015), the four-door and four-door pickup will run a dual motor set-up making 458kW and 906Nm, drawing from a 120kWh battery pack that's allegedly good for 320km. They'll allegedly make it to 100km/h in around 4.5 seconds. Towing isn't the Bollinger's strong point with a braked towing capacity of just 3402kg, but the payload is a mega 2359kg and there's a super-practical pass-through hatch the full length of the vehicle. The Bollinger B1 and B2 boast high and low-range, front and rear locking differentials, between 10-20 inches of variable ground clearance, and 10 inches (254mm) of wheel travel.
According to Bollinger, pricing and launch dates will be released later this year although it has hinted production won't begin until next year.