Stuck at home but desperate for dirt? Hit the backyard tracks with these awesome RC rock crawlers.
There are plenty of remote control 4WDs on the market and two of the best come from RC4WD and Traxxas.
The two Defenders featured here are 1/10th scale crawlers. The Defender 90 is manufactured by RC4WD and for Tojo fans it's also available with a 40 Series LandCruiser body. The Defender 110 is made by Traxxas and it can be had with various bodies including Ford Bronco, Chev Blazer, Mercedes-Benz G-Wagen and more. Both retail for around $800 in Australia.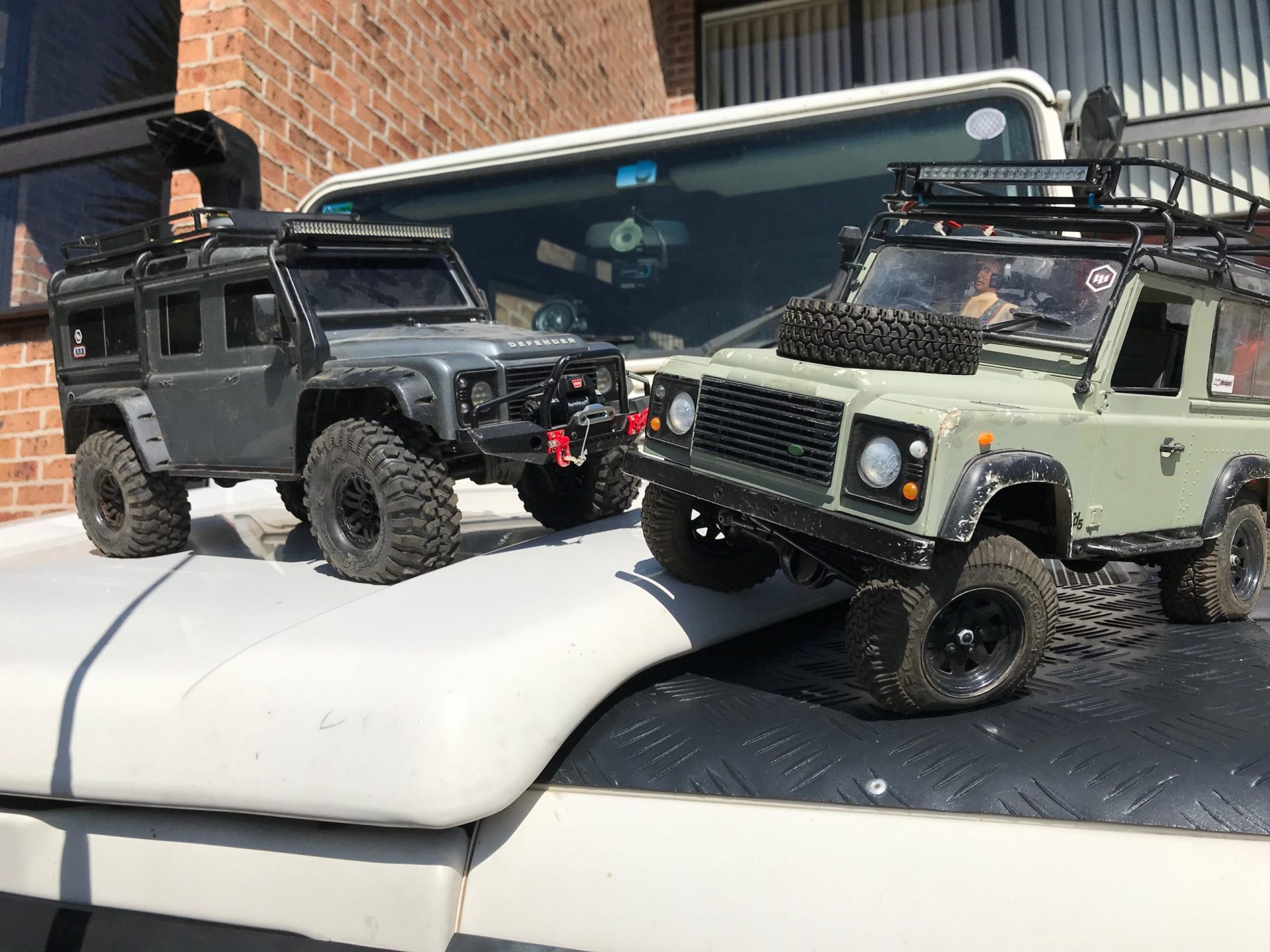 I built the RC4WD Gelande II many years ago and I have dragged it all over the country, rolling it down cliffs in the Gardens of Stone NP, bogging it on Stockton Beach, drowning it in the Vic High Country and busting it in the Flinders Ranges. It came in kit form and had to be built from scratch – chassis, axles, suspension, steering, motor, controller, the lot – which in itself is a great way to fill in some time while stuck at home.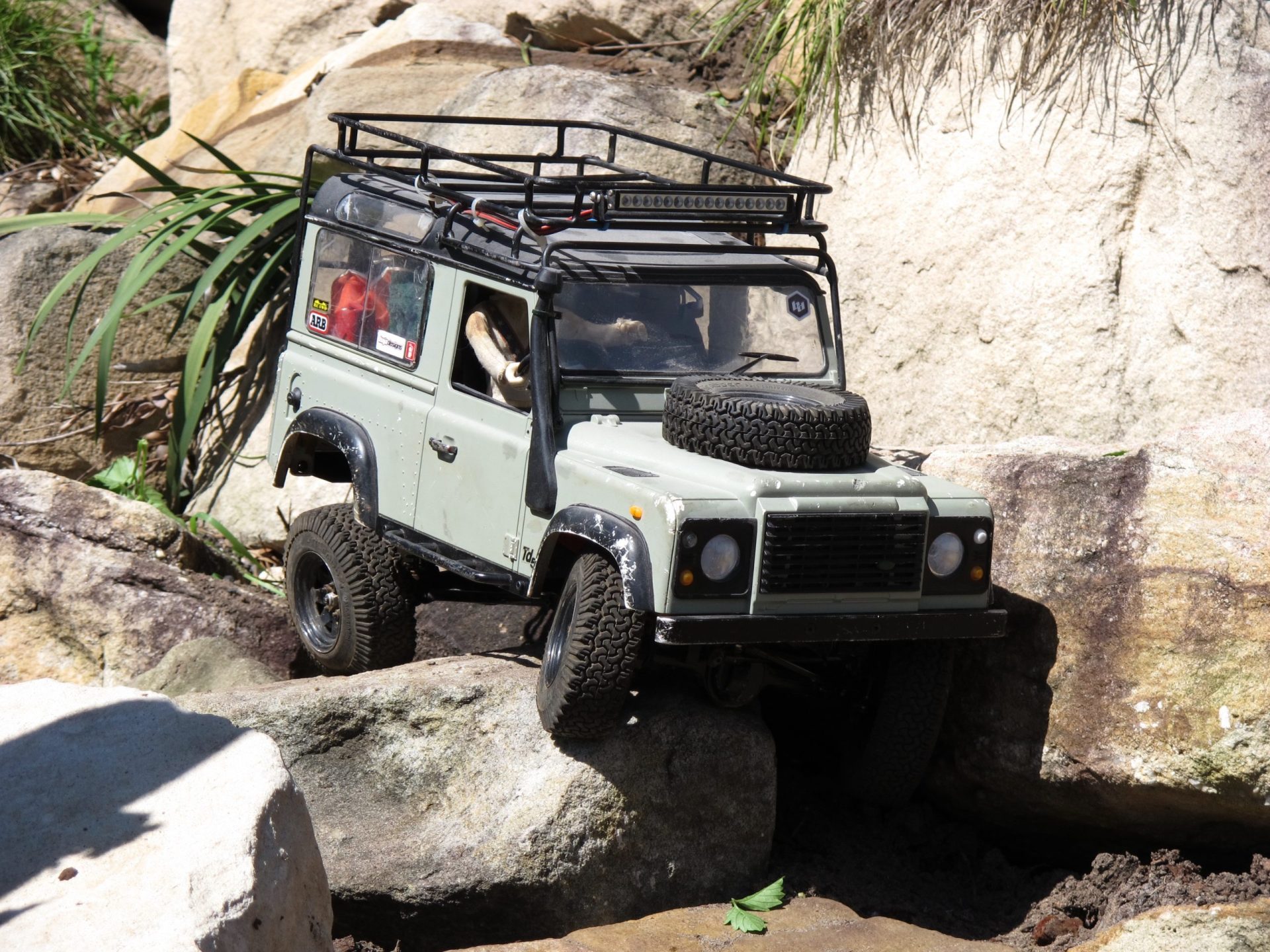 The Gelande II features a hard-plastic shell that can be painted as realistically as you can manage, and it has a scale interior with room for a driver. Mine is piloted by none other than Evel Knievel, which goes some way to explaining why spends so much time on its roof.
The Traxxas TRX-4 comes fully assembled and features a pre-painted body shell that attaches to a separate chassis featuring live-axles front and rear, with portals for added ground clearance. The TRX-4 also has a two-speed transfer case (high and low range) and e-lockers front and rear that are activated via a switch on the remote controller. It might not have the realistic look of the Gelande II but it's a far more capable rig, both for high-speed dirt driving and low-speed rock crawling.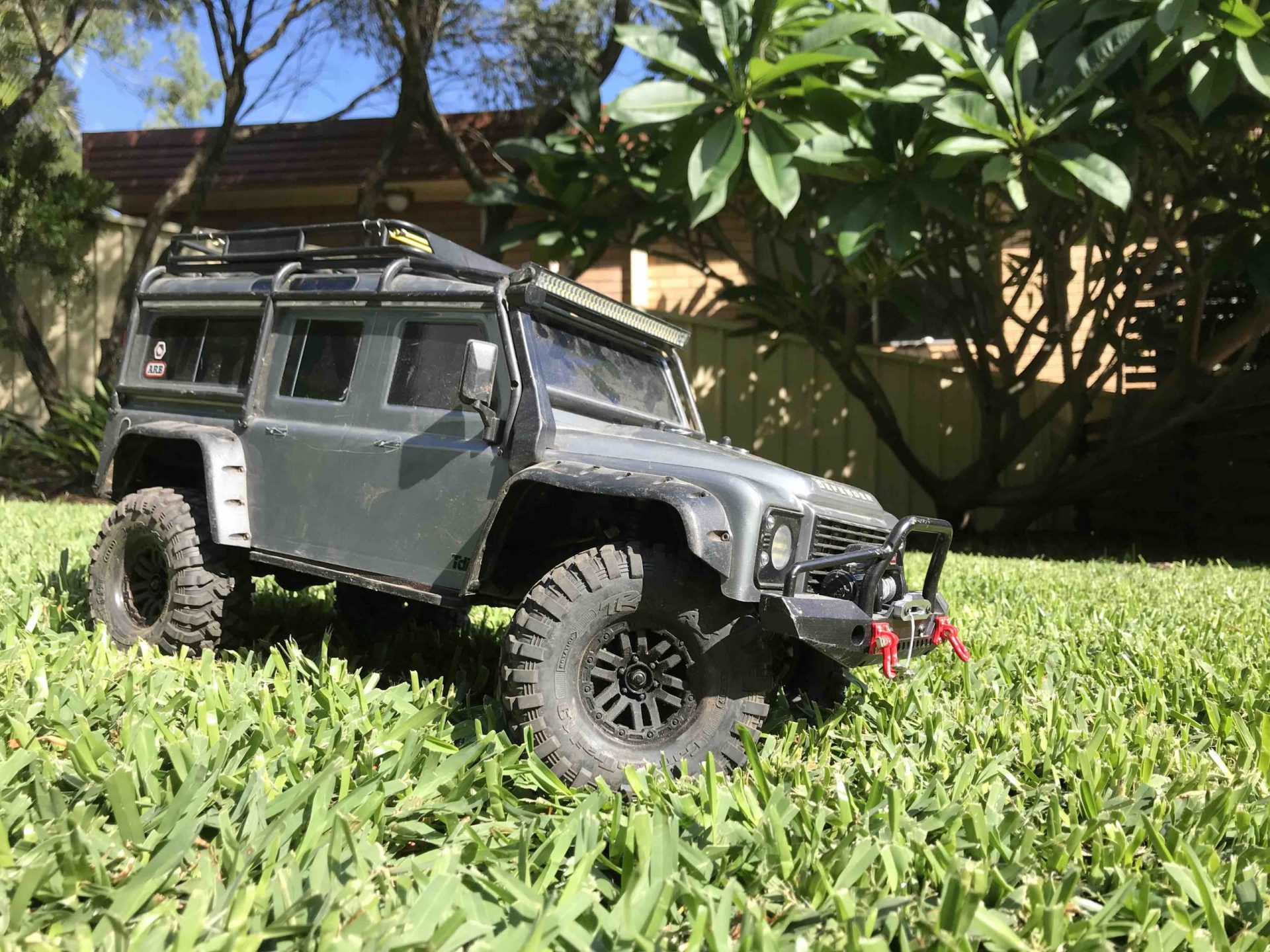 Both rigs have sealed components for mud driving and water crossings but, like the real thing, you need to clean, dry and lubricate them at the end of muddy day wheeling.
There's a heap of accessories available for both RC4WD and Traxxas crawlers, from suspension kits, wheels and tyres to roof racks, driving lights, winches and more. You can even buy licenced gear thanks to associations with companies including ARB, BF Goodrich, Warn, King, Superlift, Baja Designs and many more.
Sure, these crawlers don't come cheap, but off-roading in 1/10th scale is a helluva lot more affordable than full scale! Check out rc4wd.com and traxxas.com for more info on the crawlers, or have a look at the Axial website where you'll find plenty of other remote control crawlers. For local pricing and spare parts (you'll need them) try your nearest RC/hobby shop.