Engine bay space is always at a premium. Even if you do have the space to fit aftermarket accessories like a dual-battery system, catch can or additional fuel filter, you don't want it to look like an afterthought – do you? 
This is why Diesel Care has brought to market, their range of Dual Catch Can and Diesel Fuel-Filter kits for a range of turbo-diesel four-wheel drives.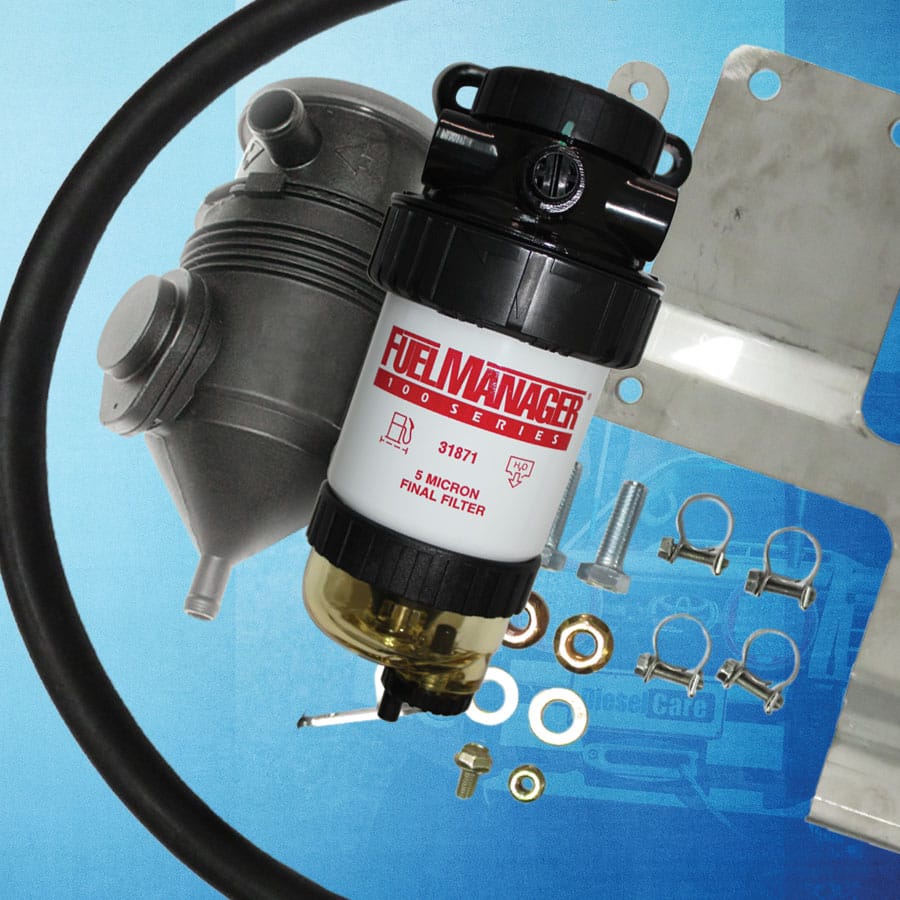 What's the story?
Diesel Care has expanded its range of dual kits, that incorporate both an oil catch can and additional fuel filter, onto one bespoke and high-quality mounting bracket. This means you can position both the oil catch can, and diesel filter, in one convenient location in your four-wheel drive's engine bay. 
Not only does this make your engine bay look factory fresh, but it also makes installing the catch can and additional fuel filter quicker and easier. Saving you time and money. 
By fitting both a diesel fuel filter and an oil catch can, you are giving your vehicle the best chance to operate at its full potential. As well as preventing poor fuel quality from destroying your expensive fuel injection system. And preventing harmful carbon buildup in your turbo-diesel engine's intake. This is cheap insurance for anyone, but especially for those who venture into remote locations, where fuel quality in particular can be dubious.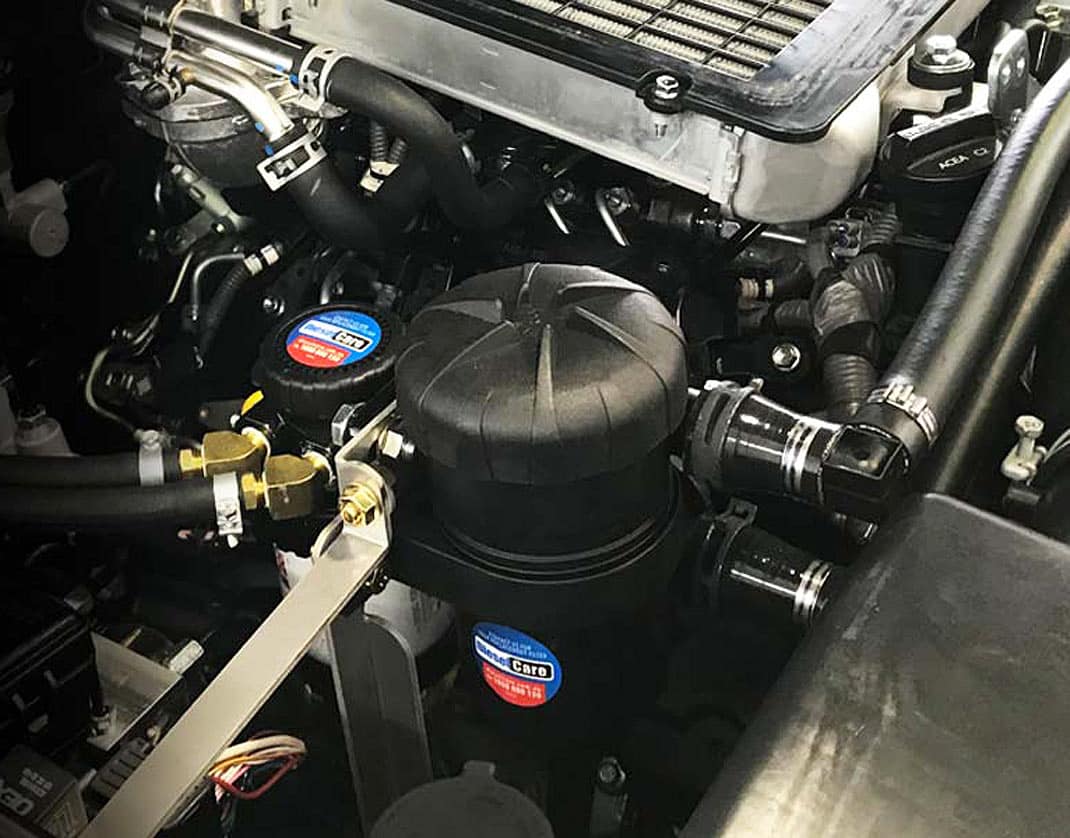 Available models
Toyota LandCruiser VDJ70 Series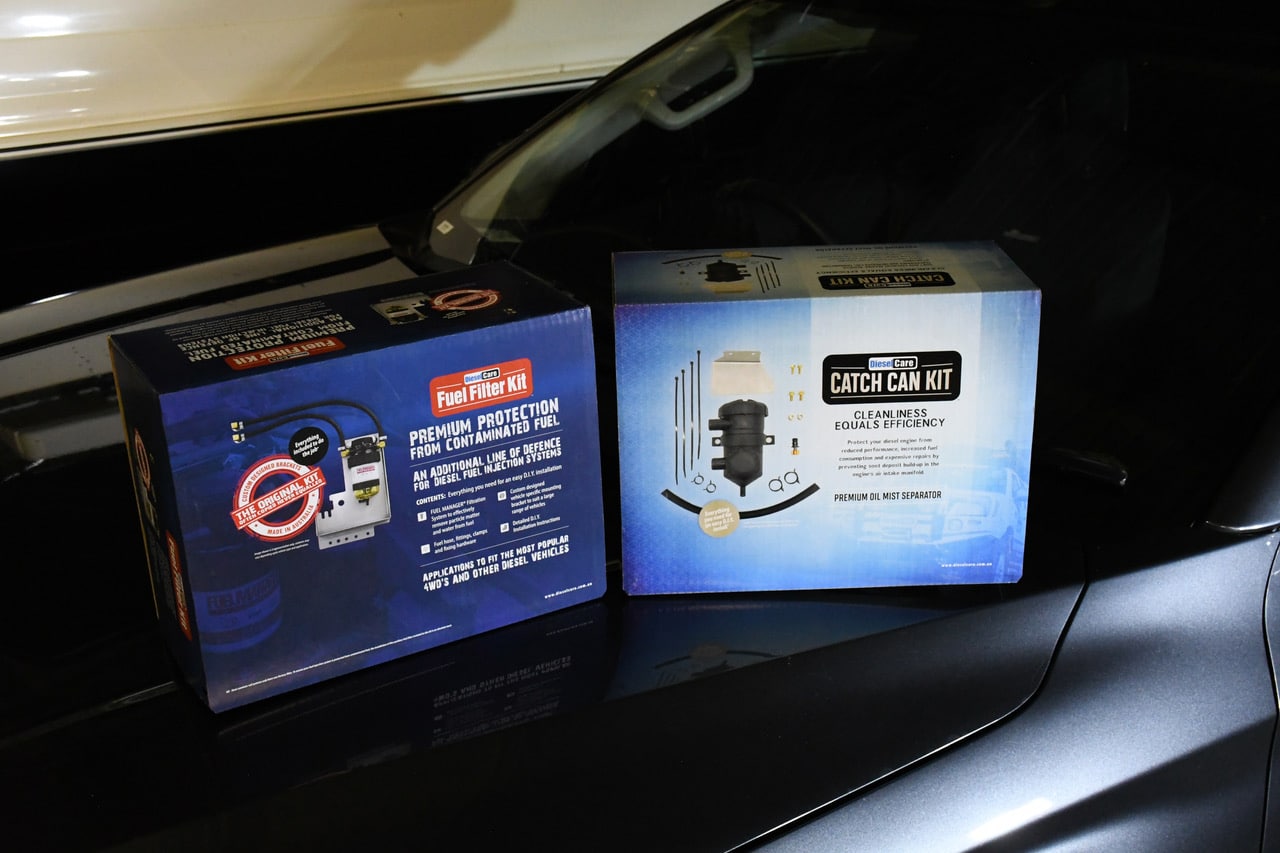 What's included?
Inside the box, you'll find everything you need to install the dual kit in your engine bay. Alternatively, you can get the team at Diesel Care to handle this task for you at any of their four country locations at Dalby, Goondiwindi, Tamworth and Toowoomba. Or from any of their dealers Australia wide. This is what you can expect to find in the kit: 
One Diesel Care Provent oil mist separator
One Fuel Manager Fuel Filter (primary and secondary options are both available) 
All vent hoses, fittings, clamps, and fixing hardware
A custom-designed vehicle-specific Dual Bracket, to mount the catch can and fuel filter
Detailed DIY instructions
Tell 'em the price?
Pricing for the Diesel Care Dual Catch Can and Fuel Filter kits ranges depending on the model of four-wheel drive. Prices start at $755 and top out at $815. This doesn't include fitting, but Diesel Care can handle that for you if you aren't confident at DIY installs. 
For more information
Check out the Diesel Care website for more information or give them a call on 1800 880 150