We don't get it here but the lucky buggers in India have just copped an eyeful of this one-off 2020 Force Gurkha Customised at the 2020 Auto Expo in India.
Based on the current Force Gurkha which is some sort G-Wagen and Defender lovechild, Indian car maker, Force, has taken it to the next level with its one-off monster truck-esque version at the 2020 Auto Expo in India (on now). But, first, what the heck is a Force Gurkha?
The Force Gurkha goes up against the Mahindra Thar (another what-the-heck-is-that) in India and is powered by either a 2.2-litre four-cylinder turbodiesel or a 2.6-litre four-cylinder turbodiesel (old Merc engines that Force now owns the rights for), power and torque range from 140hp and 321Nm to 85hp and 230Nm. Nope, you're not going anywhere quickly.
The Force Gurkha measures 3992mm long with a wheelbase of 2400mm and is 1820mm wide, the 2.6L variant runs an independent front and live rigid at the rear with both front and rear diff locks, while the 2.2L runs live rigid axle front and rear (just like a Jeep Wrangler) and has front and rear diff locks. Both variants sit on a ladder frame. Approach angle is an impressive 44-degrees, 40-degree departure and 30-degree rampover.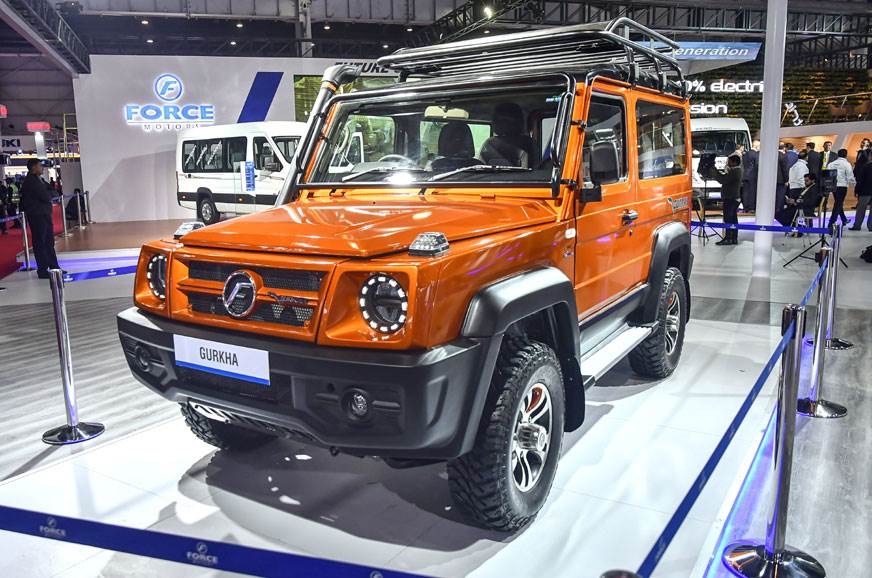 Alongside the tricked-up version, the 2020 Force Gurkha was revealed showing off LED headlights and DRLs, black wheel arches, and updated interior and more. The show car was accessorised with roof rack and rear-mounted spare, ladder and step. The Force Gurkha is available in three variants, including the Extreme which is based on the Gurkha used by the Indian Army. That thing gets a three-inch lift and more.
But, back to the modified Gurkha, it runs a four-inch lift and 40-inch Maxxis mud-terrain tyres, pumped guards, snorkel, bespoke bulbar with winch, roof rack, with LED side-mounted spotlights, window mesh with axe, spot lights at the front of the rack and a roof-mounted spare. So, is it hot or not?
Get articles like this and more delivered to you every week. Simply join our Facebook page to talk about this article and subscribe to our newsletter for weekly updates (it's free and filled with 4X4 goodness).