JOSH'S GU PATROL UTE
Josh is an avid explorer, taking his '04 GU ute to all the iconic destinations: Cape York via the Tele, Victorian High Country, Flinders Ranges, and wherever possible, he takes his two dogs Ivy and Nala with him. Josh purchased his ute in totally stock form back in 2015, and has spent the ensuing years evolving a travelling set-up for a bloke that gets away more often than he's home. Josh chose Nitto Trail Grapplers in a 35-inch size and a four-inch lift using Superior Engineering arms, Dobinson springs and Fox shocks. E-lockers were fitted front and rear to 4.3:1 ratio diffs, which improves the gearing to suit the larger tyres.
The TD42 engine was spoilt with a Safari snorkel and three-inch exhaust system followed by a dyno tuned, with a set of Redarc gauges to keep an eye on things from the hot seat. The rear canopy is custom-made to house the fridge, travel buddy oven, gas hot water system, 87-litre water tank and camping gear, while the pups ride up front. A Redarc 40A BCDC charger tops up the two deep-cycle batteries also in the canopy. Accommodation includes an awning and Bundutec rooftop tent; plenty of space for a solo traveller and his dogs. Rock sliders and bull bar protect the body from the otherwise inevitable, and a Runva winch assists where even lockers and big tyres can't help. If that's not a tough tourer, I don't know what is!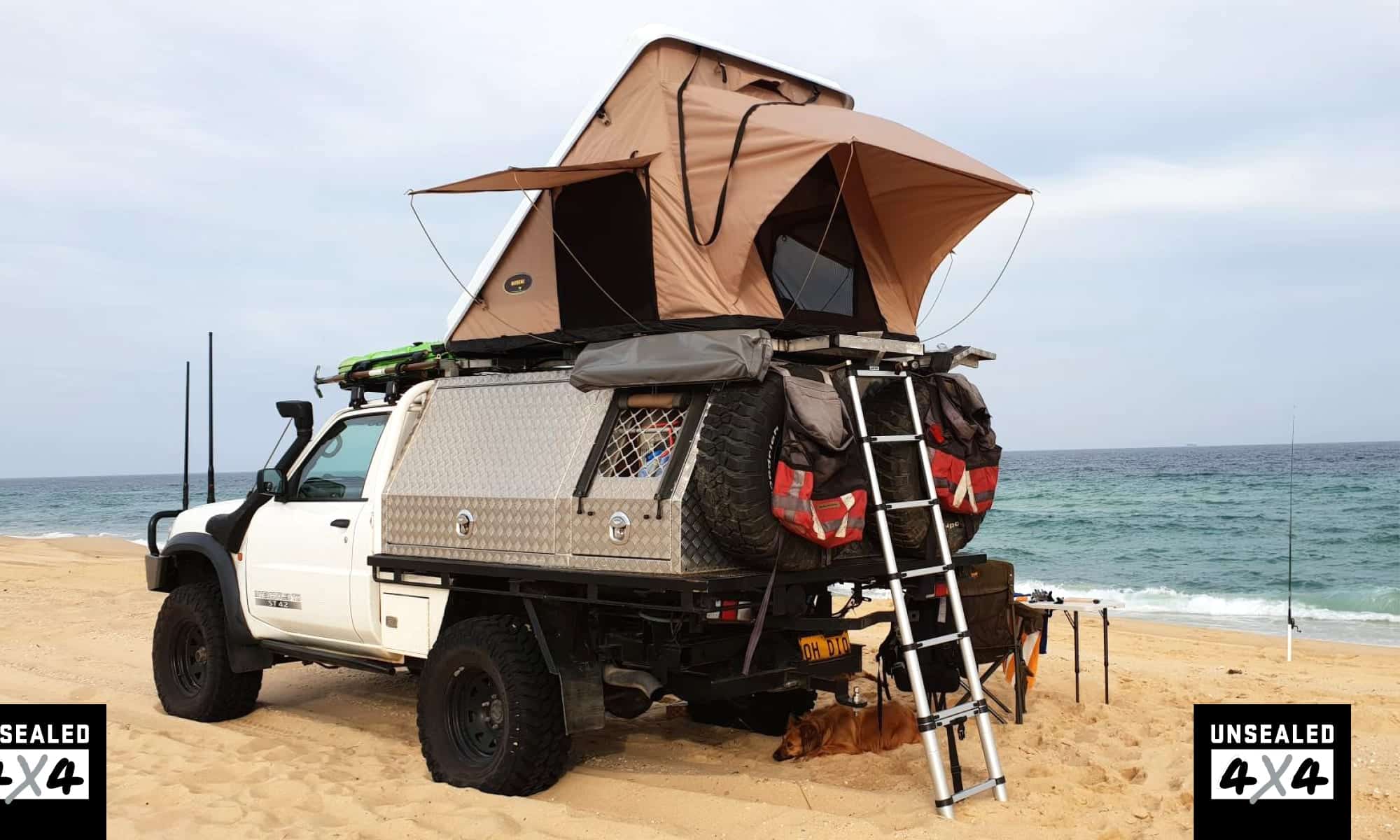 ZELKO AND DAGMAR'S RG COLORADO
Zelko and Dagmar have owned their 2015 crew cab Colorado from new and have set about appointing it with all the gear they need to tour Australia off the beaten path. Starting their build the smart way, they have added the protection of an ARB bull bar, underbody bash plates and recovery points, along with a 12,000lb winch, LED driving lights and the TJM Airtec 'Wedgetail' snorkel, chosen for the sleek design.
BF Goodrich A/Ts and two-inch lift care of ARB OME suspension rounds out the off-road traction modifications. Zelko and Dagmar have fitted out the Aeroklas canopy with a drawer set and Evakool 65-litre fridge, which is powered by a 110Ah AGM auxiliary battery charged from a Projecta 25A BCDC battery management system. Zelko and Dagmar are gearing up for their 'big lap' of Australia, and have so far enjoyed trips as varied as Kangaroo Island and Fraser Island with plenty of inland national parks along the way.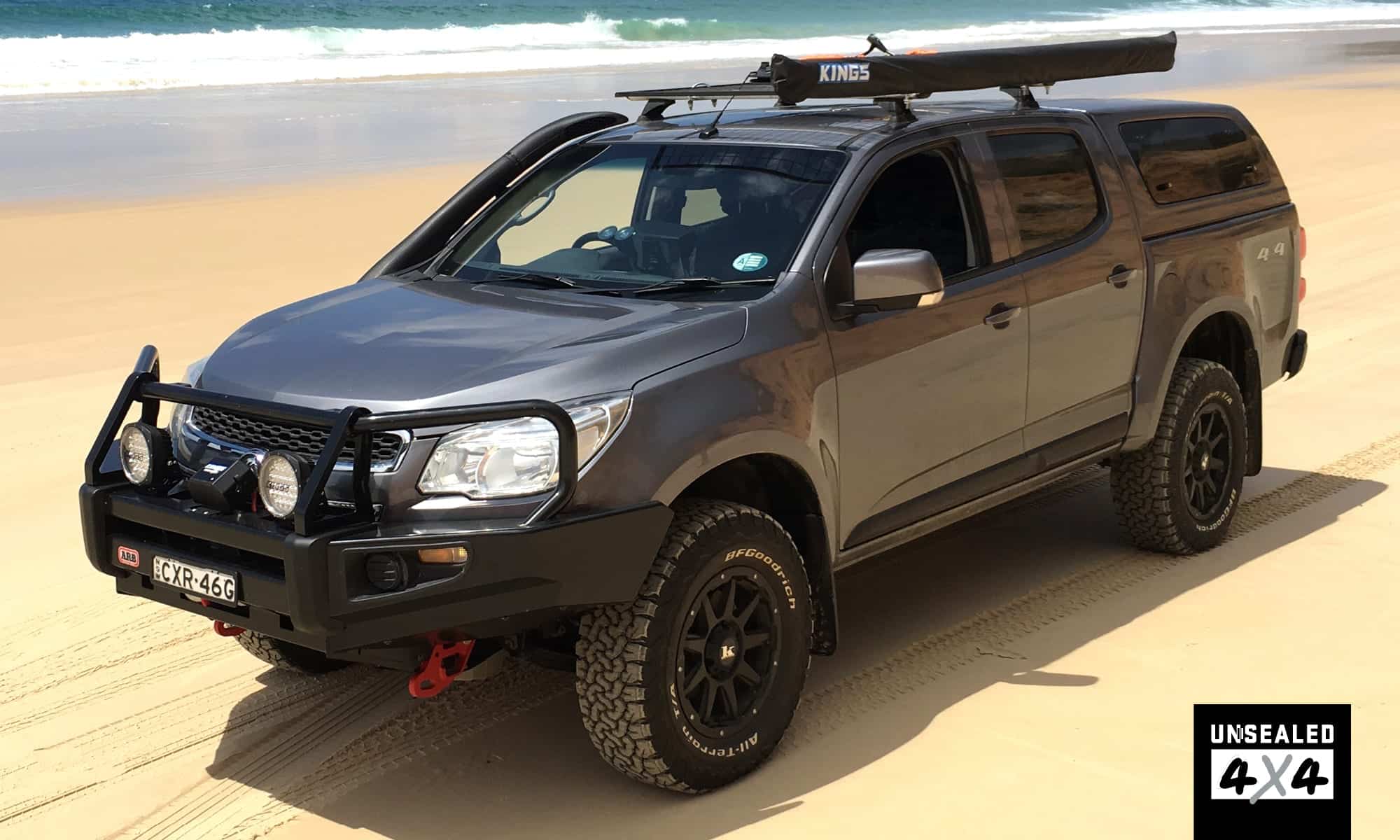 ROD'S GU PATROL
Rod has been customising this GU Patrol for three years now, after owning a GQ Patrol for nearly twenty years. Purchased with 120,000km on the dial (not bad for a 2005 model) and with the solid 4.2-litre diesel engine, Rod has started with a sturdy base to which he has started customising for an upcoming big outback trip. Rod has added a cargo barrier and drawer set in the back, roof rack, snorkel and awning and a CTEK 250 dual battery management system. The suspension has been tuned with Tough Dog springs, shocks and rods. To give it a bit more poke, the standard turbo has been replaced with a custom DTS GT2860 ball bearing turbocharger with a three-inch Redback exhaust system letting it breathe easier too, especially important for when Rod tows his caravan around.