Terrain Tamer has released a range of Upper Control Arms to suit popular Toyota, Ford and Mazda 4X4 models with independent front suspension systems.
Terrain Tamer has released a new range of upper control arms as most independent front suspension (IFS) systems only allow for a small adjustment range for successful wheel alignment, especially in the case of vehicles fitted with a suspension lift, and this can cause issues with camber, caster, ball joint articulation and clearance of the coil assembly.
To overcome these issues, the new Terrain Tamer upper control arm range is designed to suit vehicles with a lift of up to 70mm. The new upper control arms are designed to provide more clearance to the coil assembly, as well as greater articulation of the arm thanks to its extended length. The arm allows the shock absorber to restrict full droop, which is said to minimise any strain put on the ball joint when the vehicle is lifted. Fitment of the arms also results in an increase in caster level and negative camber, improving turn-in response and increased directional stability when cornering.
Terrain Tamer says the new upper control arms feature a heavy duty ball joint and they're finished in a powder coating to withstand corrosion and that they're resistant to oil, grease and weathering. They also provide the strength typically required in heavy duty and high load-bearing applications.
The range currently covers popular Ford, Mazda and Toyota models (see below for full listing).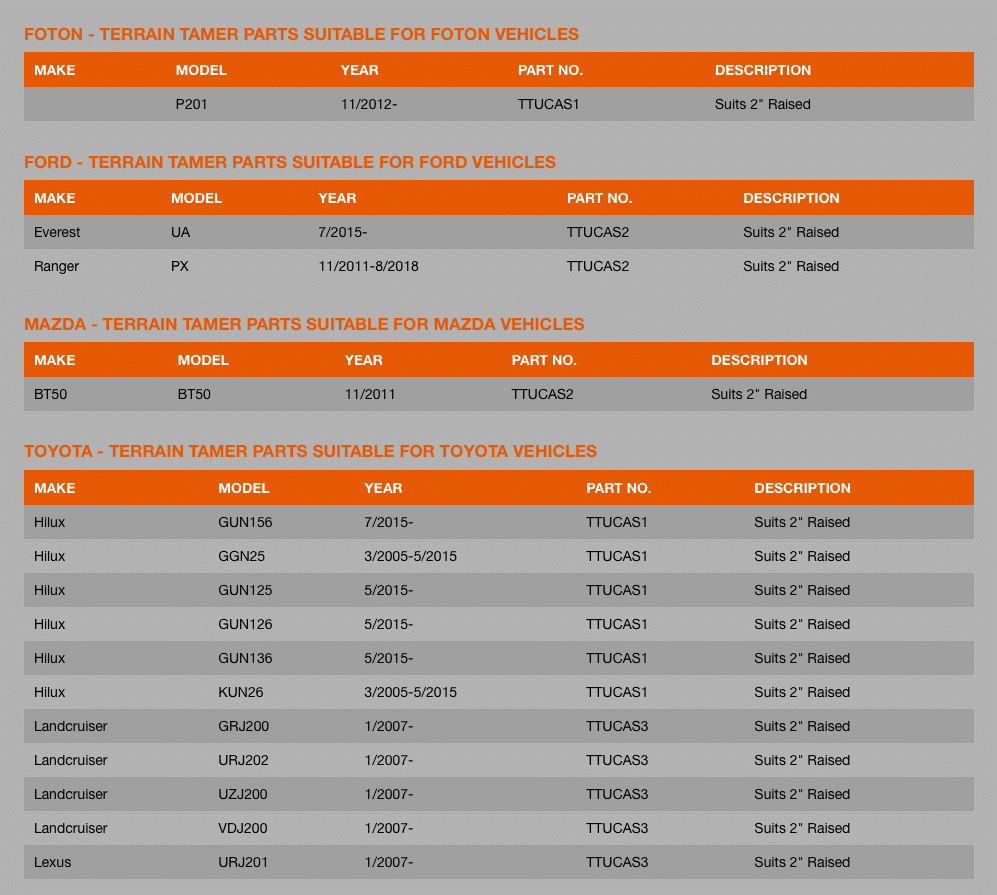 RRP: $625 (pair)
Phone: 1300 888 444