Not so long ago you had to modify a 4X4 ute for off-road use yourself, but now carmakers do it for you. Or do they? We take a look at four of the factory-modified 4X4 utes and find out whether they offer value for money.
Carmakers have been eyeing off the aftermarket modification market for some time, and a few have now released their own versions of vehicles with factory-bolted-on off-road modifications. Indeed, there are now four/five vehicles in this segment. And they are the Nissan Navara N-Trek Warrior, the Ford Ranger Raptor, Toyota Hilux Rugged X, Holden Colorado ZR1 with the Extreme Pack, and the HSV Colorado Sportscat S and SV.  Yes, Holden has just died, but you can still buy Colorados so we're including them in this roundup.
I think it's fair to group these four into two; the bolt-on Vs the engineered. Only the Raptor is truly engineered with fundamental changes, whereas the others are essentially just the stock ute with bolt-ons; different wheels, tyres, suspension and some accessories like underbody protection, although the carmakers do indeed test and tune their modified vehicle, it's not the same as changing the fundamentals, as in the case of the Ranger Raptor.
Let's take a look at each of the four, and I'm going to list only the changes from a stock ute which improve capability, not all the cosmetic flourishes such as decals, bonnet bulges and seat stitching. If that's your thing, I'm not your reviewer. I've listed driveaway prices which are valid for Victoria – they do change a bit from state to state, but not by huge amounts and almost nobody pays list-price anyway. To compare, I've also listed the stock ute prices using the highest-spec models, such as Z71 (in the case of the Colorado) and Wildtrak (in the case of the Ranger) – bear in mind you can save a lot of money (and reduce weight/increase payload) by going for cheaper trim models, further widening the cost gap between build-your-own and factory-but-modified. That's because the factory-mod cars tend to be based on the highest spec trim packages.
To get prices for the build-your-own-option, I spoke to my local 4×4 shop, Extreme 4X4, who provided quotes for each vehicle. These aren't precisely like-for-like, because the exact factory option accessories aren't available separately, and there's a wide range of costs for each part, for example you could spend anywhere between $2000 or $8000 on suspension. We've taken typical prices to give a guideline, but there's no substitute for a proper chat going over what you need with the equivalent to Extreme 4X4 in your local area.  Extreme also said for a big job like this they would discount the labour as fitting multiple parts at the same time is quicker than fitting them one after the other, but we've not factored that into our estimates.
Holden HSV Sportscat V and SV, Series 2 – ~ $ 72,000 (Victoria)
Holden Colorado Z71 $55,490 – difference $16,000
Changes compared to standard vehicle
Revised, stiffer front suspension and strut braces, ride height increase of 25mm;
18-inch wheels, 32-inch Cooper all-terrain tyres (285/60/18), 31.5-inch diameter;
Recovery points;
HSV SupaShock suspension (standard on SV, option on V);
Rear swaybar disconnect (standard on SV, option on V); and
Four-piston AP Racing brake calipers and larger discs (standard on SV, option on V).
Approximate aftermarket quote = $6000 for suspension (cheaper options available), recovery points, brakes and tyres for SV equivalent. No swaybar disconnect option.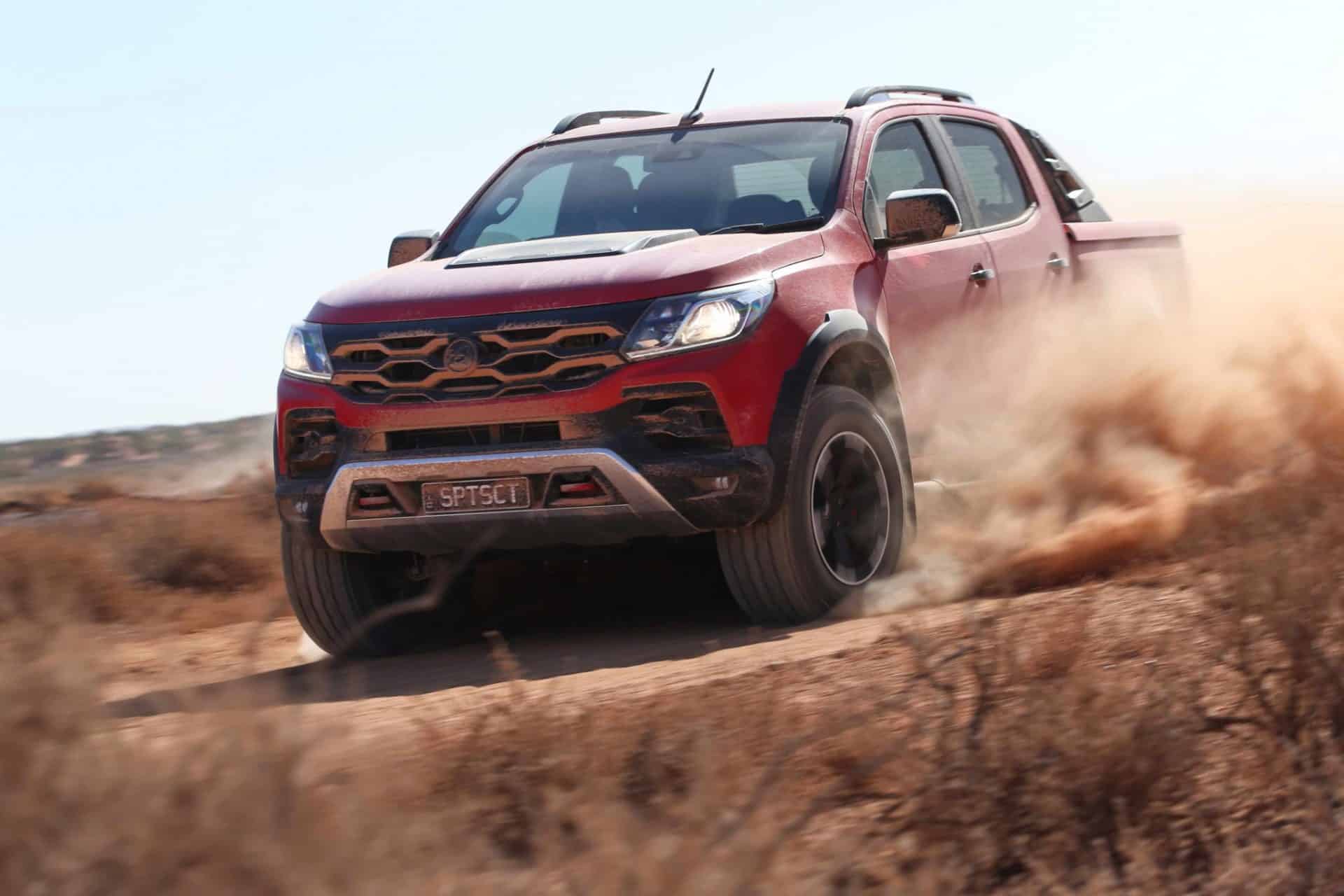 I'm not sure what the Sportscat is trying to be. HSV say it is "Australia's most dynamic sports 4×4" which is a claim I disagree with if "dynamic" means fast on- and off-road handling. From an off-road perspective the Colorado has little to offer. The tyres are good quality Coopers and 285/60/18 compared to the standard of 265/60/18 – these are 24mm taller, so 12mm of lift – although HSV claim 20mm on their website. The rear swaybar disconnect is a great idea though. That makes a slight difference in overall wheel travel, but more importantly allows freerer movement of the suspension when off-road so better traction and less bouncing. But, there are no recovery points, siderails, snorkels or any of the off-road basics.
Generally, the modifications seem to be focused on onroad performance, as the front brakes are upgraded, the front suspension tuned and the wheels are 18-inch, not a more off-road friendly 17-inch. But who'd want to buy one as an on-road weapon? A diesel with 147kW weight of 2.2 tonnes with leaf springs and rear drum brakes on all-terrain tyres isn't what I'd pick as a corner carver, even if it has an HSV badge. And at around $16,000 more than a Z71, this vehicle represents the least attractive value for money out of the four.
Holden Colorado Xtreme Pack 
Holden Colorado Z71 $55,490 – pack is $17,750
Changes compared to standard vehicle
Heavy duty springs;
Winch bar system;
Cab roofrack;
Lightbar;
Towbar;
Recovery kit; and
Cooper all-terrain tyres.
Approximate aftermarket quote = $9000 for suspension (springs, dampers and a lift), bullbar, lightbar, towbar, tyres, roofrack and recovery kit.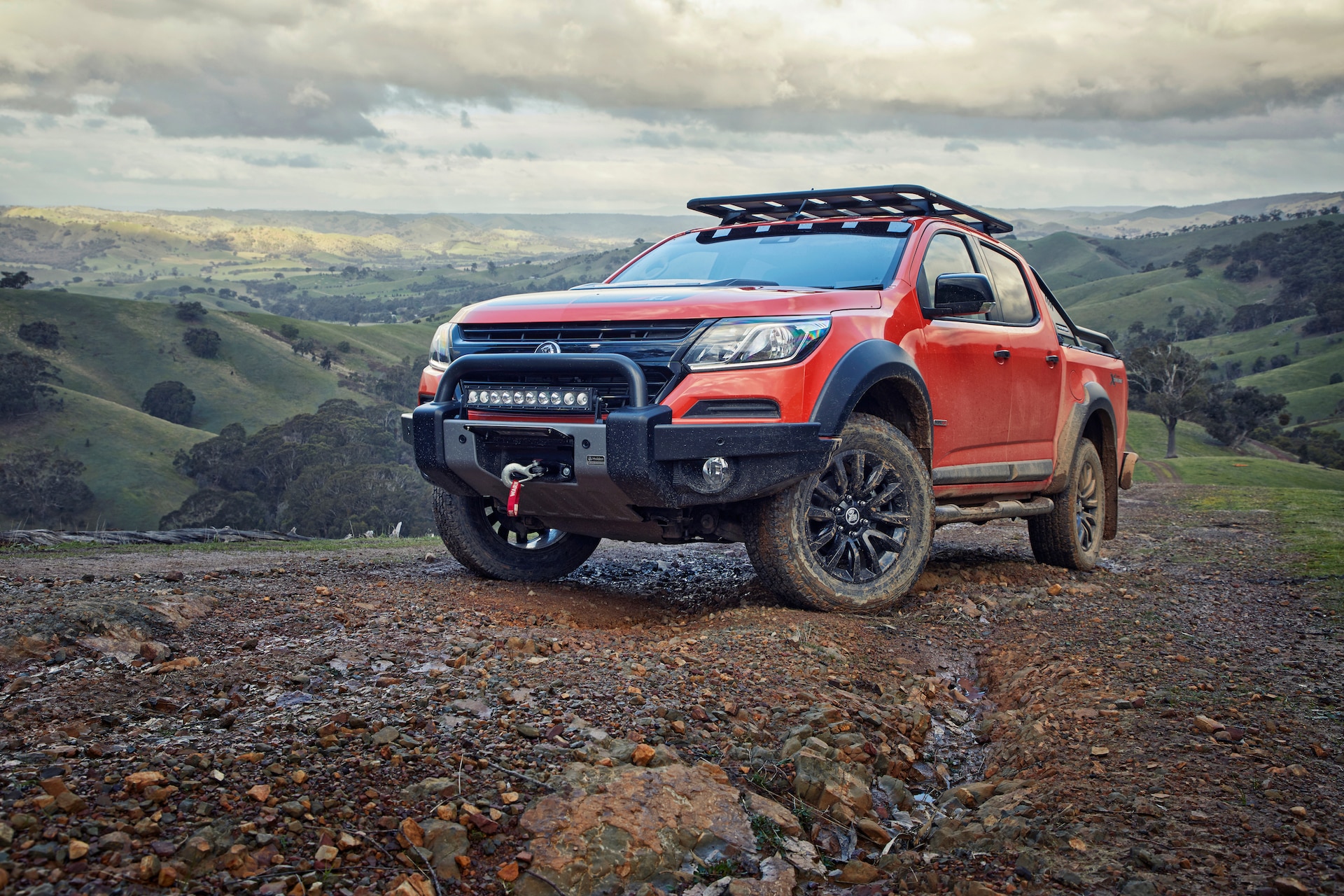 The Xtreme Pack is a set of off-road accessories only available as an option on the top-end Z71 Colorado. It is more off-road-focused than the Sportscat – the roofrack, lightbar and towbar are all useful, but if you're going to fit tyres and do anything with suspension you should be fitting larger-diameter tyres on 17-inch wheels and lifting the suspension, not just changing the springs. At $17,750 more than the Z71 the ask for the Extreme Pack is hard to justify, too much for too little.
Nissan Navara NP300 N-Trek Warrior – $67,290 driveaway
Nissan Navara NP300 ST-X – $50,490 driveway – difference $16,800
Changes compared to standard vehicle
15mm suspension lift;
17-inch wheels, 32-inch Cooper all-terrain tyres;
Steel bullbar (not winch compatible);
Lightbar;
Rear cross-axle differential lock (unique to Warrior, not on ST-X); and
Towbar (not off-road).
Aftermarket quote = $11,000 covering suspension, tyres, bullbar, lightbar, rear locker, bashplate and rear bar including towbar.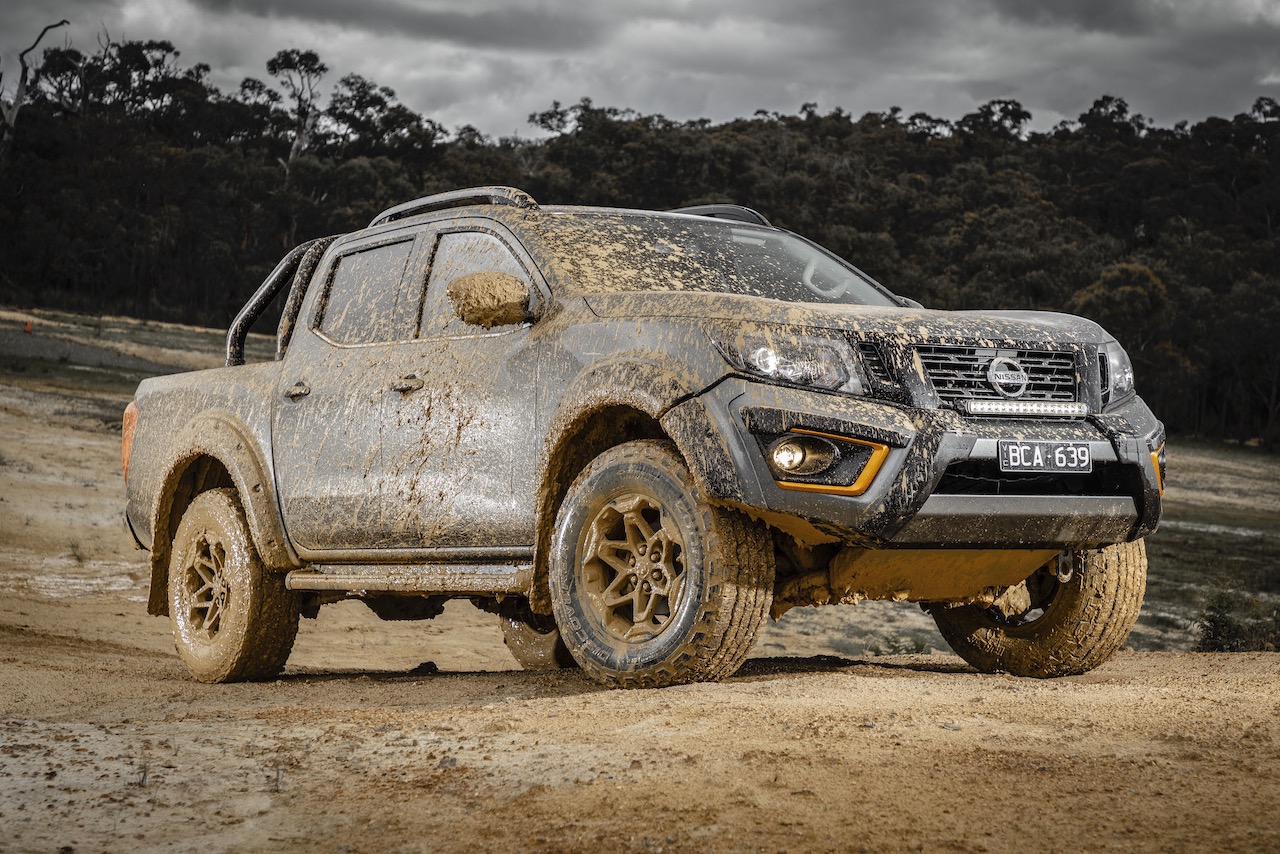 The Warrior has a more comprehensive setup than the Colorado, but again it misses the fundamentals of recovery points and sidesteps. The towbar isn't off-road-designed, and the bullbar isn't winch-compatible. Out of the kit Nissan has fitted, I'd want a taller lift than 15mm, a winch-compatible bullbar, a less annoying locker, a higher towbar, and a better lightbar, so, in fact I'd replace almost all the Warrior parts anyway, but that's a personal decision. The near $17,000 extra over a standard Navara is not good value either, considering the aftermarket cost equivalent.
Toyota Hilux Rugged X – $68,915
Hilux SR5 – driveaway $61,471 – difference $7444
Changes compared to standard vehicle
Offroad towbar and wiring;
17-inch wheels;
Snorkel;
Front and rear recovery points;
Offroad siderails;
Steel winch-compatible bulbar;
Lightbar;
Bashplate; and
Rear cross-axle differential lock (standard on all Hiluxes).
Approximate aftermarket quote = $6000 covering towbar, siderails, bullbar, recovery points, lightbar, snorkel and bashplate.
Toyota hasn't changed the suspension or tyres which are two of the most important off-road mods, so is the Rugged X any good? I think so, because it's got all the basics and people tend to have a very personal opinion about suspension and tyres so want to pick their own, whereas they are much more likely to just take any decent snorkel, recovery points or bashplate. This is the only bolt-on ute that has recovery points, siderails and a snorkel, places I'd rather see money spent than bonnet bulges, decals and headlight inserts. I think the accessories are well chosen and while the pricing is still a little more than the aftermarket, it is the closest to the DIY option, so this is the ute that represents the best value out of the bolt-ons.
Ford Ranger Raptor – $86,574 driveaway
Ford Ranger Wildtrak – $70,825 driveaway – $15,749 difference
Changes compared to standard vehicle
Reinforced chassis;
Offroad towbar;
Recovery points front and rear;
Revised suspension geometry;
Fox racing suspension;
17-inch wheels, 33-inch BFG all-terrain tyres;
New driving modes including Baja;
Coil rear suspension, Watts linkage;
Rear disc brakes, upgraded front brakes;
Offroad sidesteps; and
Rear cross axle locker (standard on Rangers).
Approximate aftermarket quote = $13,000 for a PX3 Ranger covering recovery points, tyres, siderails, bullbar, bashplate, $5000 worth of suspension (could be cheaper down to $2000), towbar, front brake upgrade. But that still wouldn't be a Raptor, just an improved Ranger.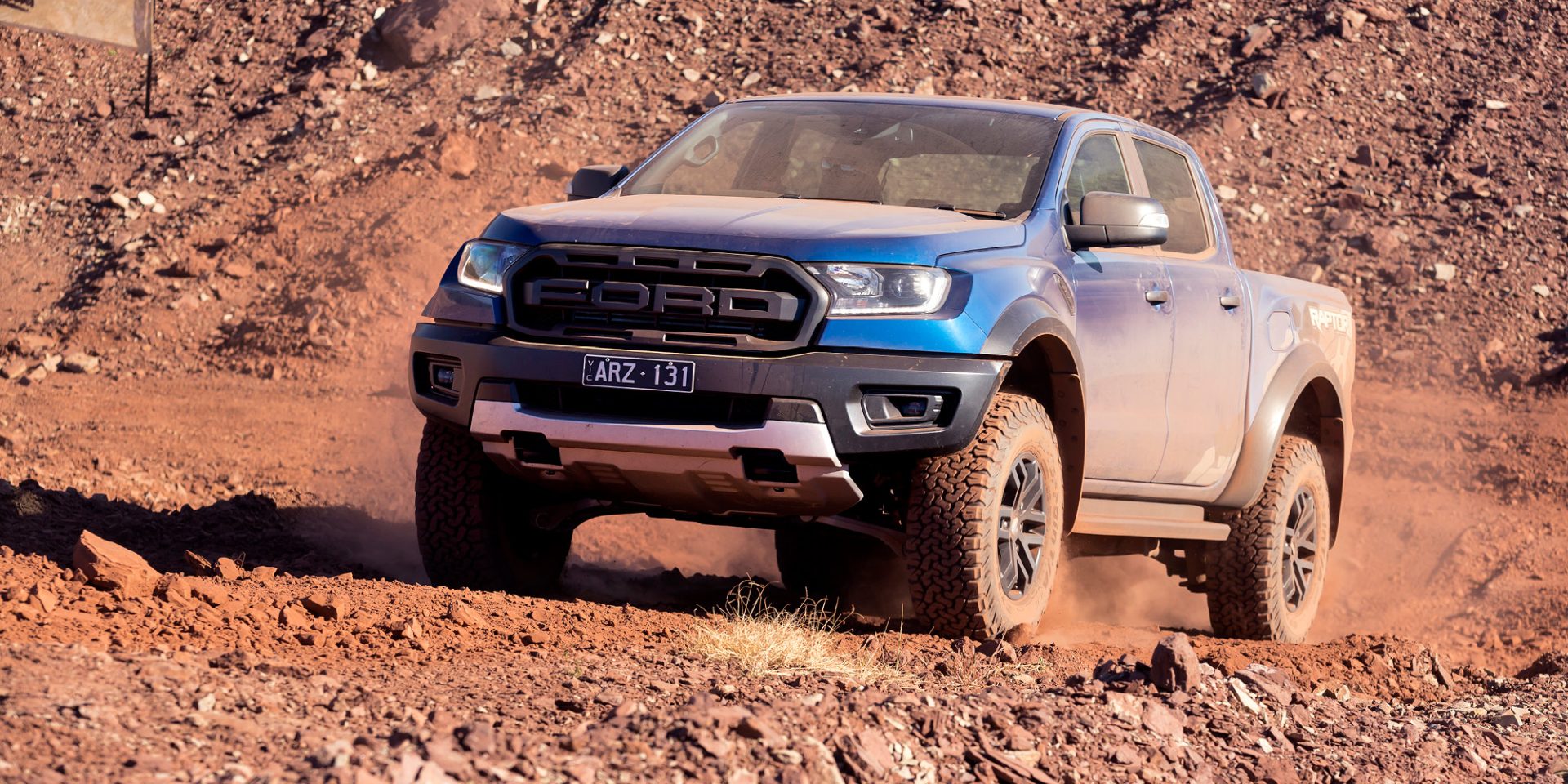 Despite the Sportscat and the Warrior being talked about as 'taking the fight to the Raptor', the reality is the Raptor would slaughter the rest off-road and that's at low speed, change to high speed and all you'd see is Ford-coloured dust with bits of plastic falling off the chasers. The Raptor is the only vehicle here you can't build yourself aftermarket, so it's no surprise it is the most capable. While I'm not a fan of the engine, I do think it represents good value for money. With $13k worth of accessories for a $15k premium, AND all the engineering too…it makes the Warrior and Colorados look like very poor value indeed.
Why don't they come out with a V8?
Yes, we'd all love a snarling V8, or super-long travel suspension, or some fundamental changes to the vehicles. But the fact the very high costs of vehicle development mean carmakers are very wary of investing and niche vehicles like high-performance utes are certainly a niche. Sadly, the days of simply changing the engine mounts then bolting in a different engine are long, long gone. Even more minor changes require lots of regulatory hurdles to be jumped, and the cost of integrating all the electronics and transmission is huge. That's why these utes are mostly bolt-ons and the effort Nissan went to for second-stage manufacture with Premcar is reflected in the high cost. It makes the Ford Raptor all the more impressive for the engineer's getting the project past the bean counters.
So, should you buy new or build your own?
The advantage of all these vehicles is factory warranty and everything already on the car for you, no effort required. The Raptor is in a class of its own, but of the bolt-ons, I don't think the Colorado variants or Warrior are sensible purchases mostly because the extra ask doesn't represent good value compared to the aftermarket alternatives and I question the choice of mods. A very good case can be made for the Rugged X.