Here is the 300 Series LandCruiser (LC300). These shots were published by a Russian website and they give a few clues as to what we can expect from the next-gen Tojo 4X4 wagon.
Despite plenty of misinformation and downright clickbait articles being published over the last year or more, these photos clearly show a heavily disguised 300 Series LandCruiser (LC300), which we've been told is due to be revealed to Toyota dealers in the next month or so, and should be on sale before the end of the year.
Appearing on www.autospot.ru the images of the 300 Series LandCruiser reveal some interesting gear including an updated interior with a large infotainment screen, new climate control switchgear and a suite of new buttons and configurations. The new Cruiser appears to maintain its current high- and low-range functionality, with DAC (Downhill Assist Control), CRAWL mode, as well as different mode-selection buttons to suit different terrain types. It also has a centre differential lock and Turn Assist, which assists cornering performance in accordance with steering operation when driving through a tight corner.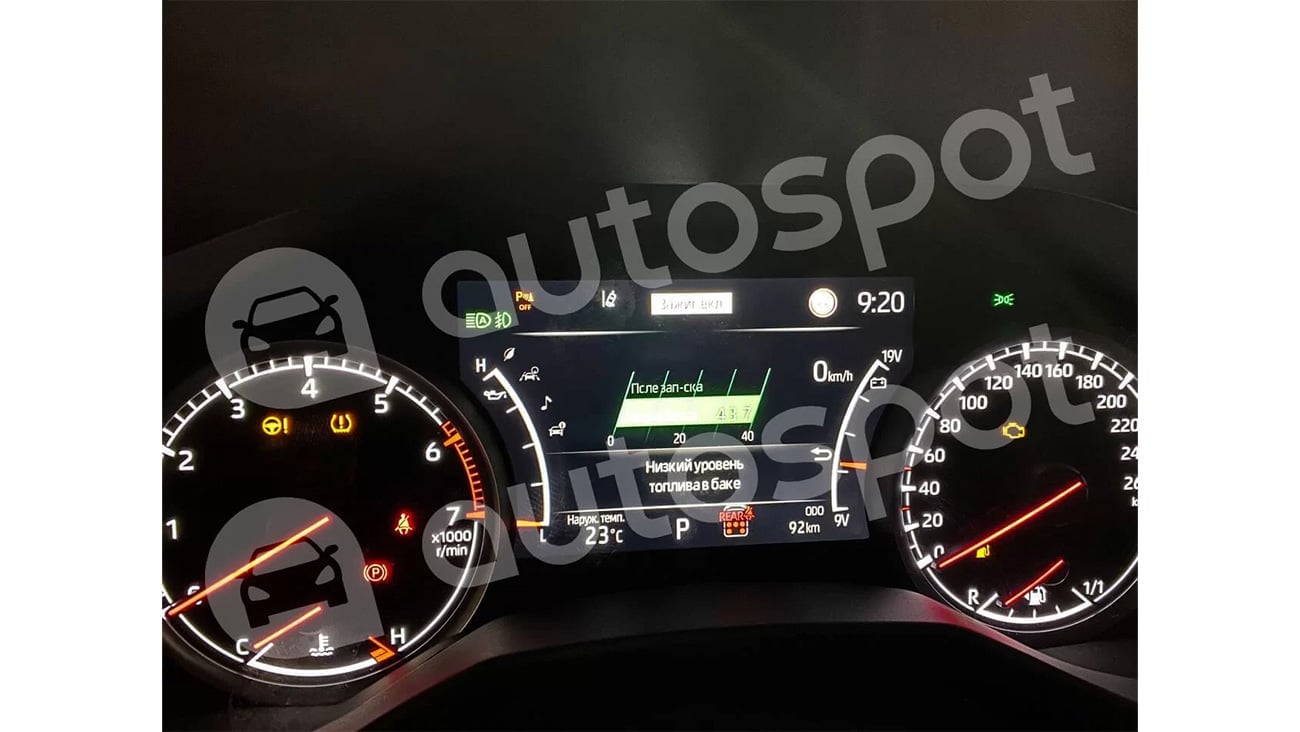 There are no visible switches for front or rear differential locks, and on the vehicle photographed there's a large blank panel beneath the CD slot. The JBL logo next to the CD player suggests that this particular vehicle is a high-grade example, such as a VX or Sahara. Also of note is the Qi logo to the right of the shifter assembly, which shows that the vehicle will come standard with wireless charging capability for mobile devices.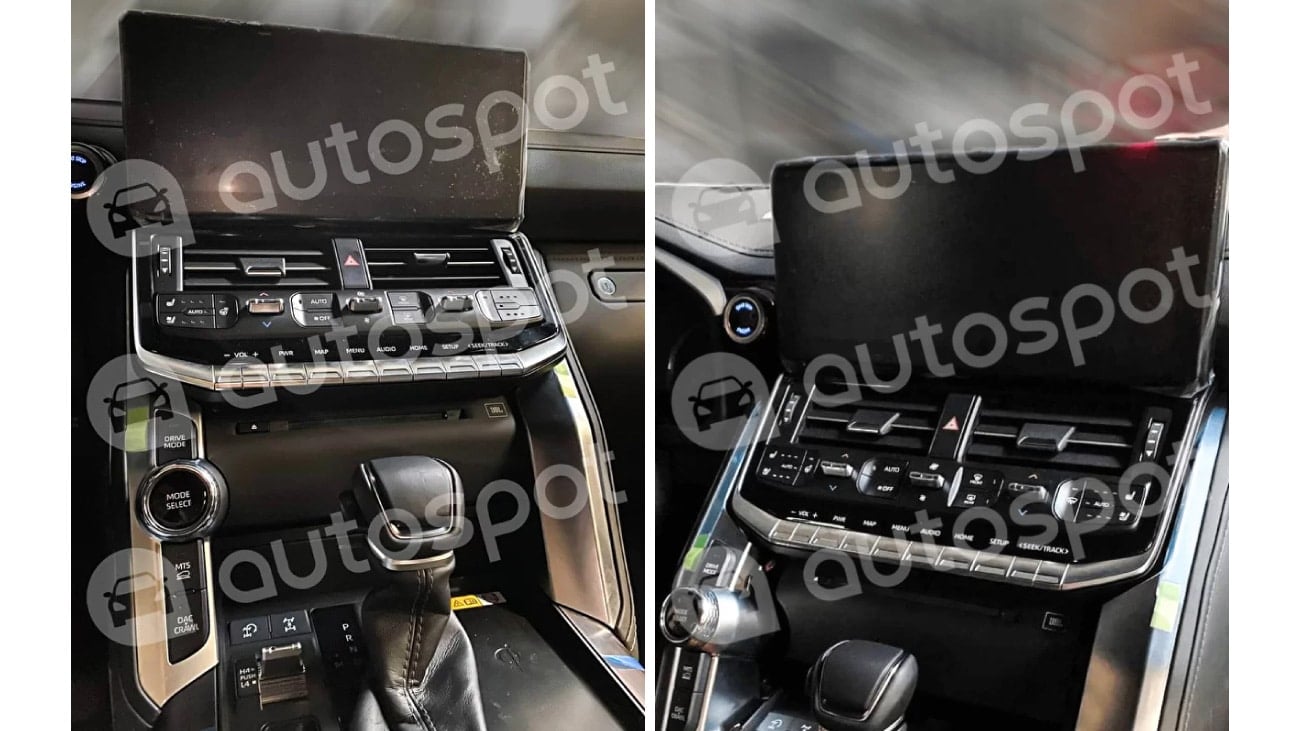 Autospot.ru added that the vehicle was equipped with a driver's fingerprint identification system for vehicle lock/unlock functions, starting and to remember vehicle settings like seat position and HVAC setting. The vehicle is also fitted with an electronic park brake.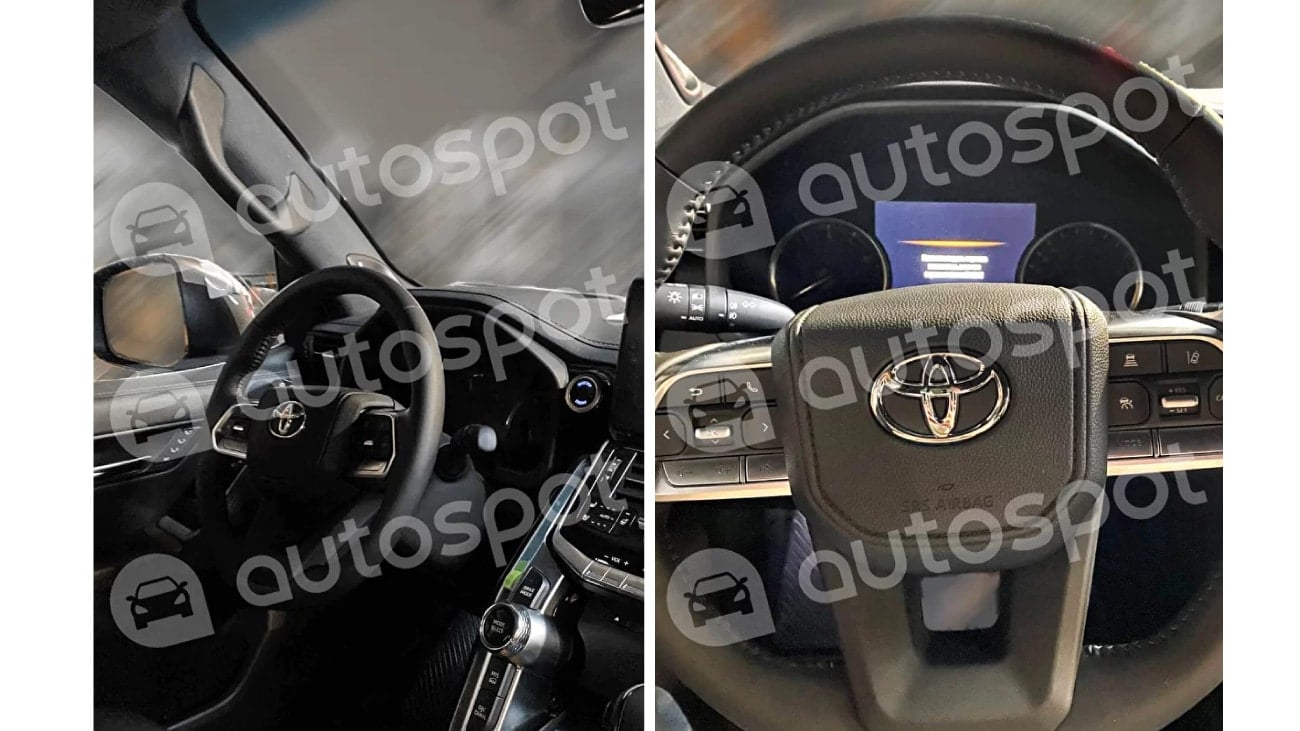 Exterior styling is still somewhat of a mystery as the vehicle was completely covered with an opaque fabric, nevertheless, new LED optics are visible for the headlights and there's an obviously large radiator grille.
The Russian website said the vehicle photographed was equipped with a 3.5-litre V6 with twin turbocharging. Other than that, we refer you to the story we published yesterday on the LC300; we're just going to have to wait a bit longer for concrete details.