Tub racks for your 4×4 ute aren't a new thing, But the Bed Rack from ARB certainly is. In fact, this release is red hot off the press. And to refer to it as simply a tub rack, really doesn't do justice to the ARB Bed Rack.
The ARB Bed Rack is designed to boost the amount of storage available. As well as provide mounting solutions for all your 4×4 accessories. Bed Rack provides multiple storage and carrying solutions, as well as the options to fit optional cross bars or a platform to the top and store bulky gear like swags or a roof top tent, to your Toyota HiLux or Ford Ranger. Hopefully, there will be more models made available soon, as I see this being a popular accessory for many dual-cab-ute owners.   
What's the story?
The Bed Rack provides mounting options on nearly every surface. Which not only looks great but is super practical as well. ARB Engineers tell us they designed the Bed Rack in a North-South configuration, in an effort to not impede access to the load-carrying area of the tub. This means you can still carry your mountain or dirt bike in the tray if the Bed Rack is fitted with optional cross bars.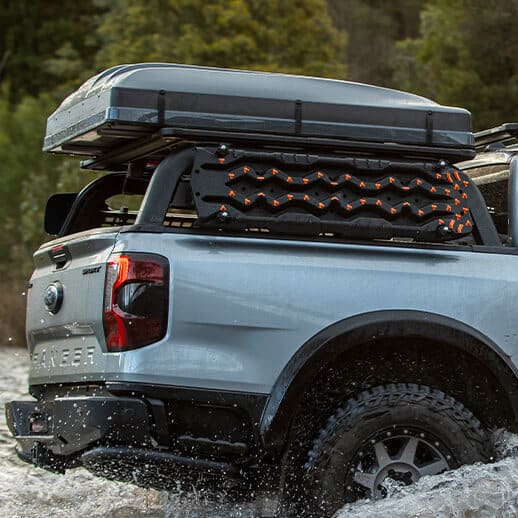 ARB's Bed Rack features
Low-profile curved styling not only integrates with your vehicle, it reduces the height and wind drag for fitting a wide range of accessories such as rooftop tents.
Constructed from 6063 Aluminum extrusion provides strength whilst being lightweight
A load rating of 150kg provides plenty of options when mounting accessories
North-South configuration allows for taller items still to be loaded without the BASE Rack fitted
Each Bed Rack is engineered to mount to the strongest pickup points in your vehicle's tub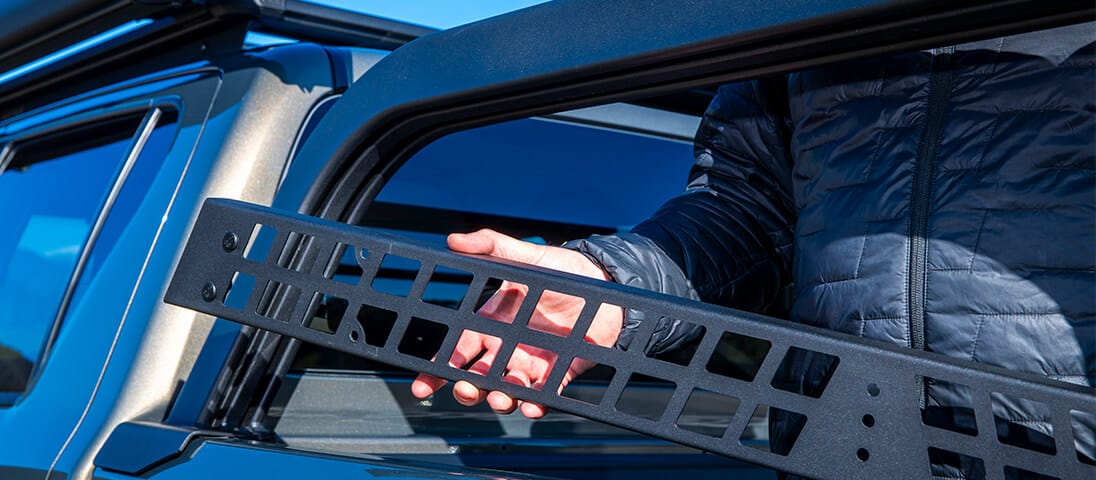 What is it made from?
The main construction material used in the ARB Bed Rack, is 6063 Aluminium extrusion. This makes the Bed Rack both as light and as strong as possible. It's also resistant to corrosion, which is important to mention. The foundation of ARB's Bed Rack, is the BASE Rack dove tails, so it keeps things in the ARB roof accessories family.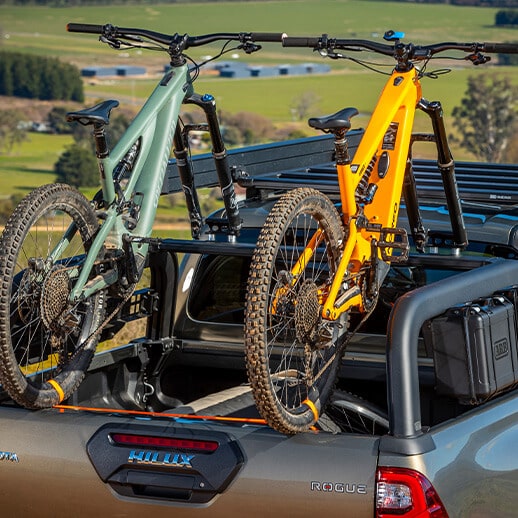 Watch the video here
Tell 'em the price? 
Pricing is yet to be confirmed, however, we'll update this article once we have accurate pricing available to us.