The Bollinger B1 EV 4X4 has gone on tour in the US allowing future customers to get their hands on the electric 4X4 wagon for the first time.
The Bollinger B1 EV 4X4 is officially out of Covid lockdown and appears to be one step closer to a production reality as it was recently taken on a tour to two of its new dealers in Arizona and Texas, allowing customers to appreciate the simplicity of its design, as well as some of the finer details.
According to the electric vehicle maker, the first stop on the tour was in Scottsdale, Arizona, where Bollinger has partnered with the Mike Ward Auto Group. Here, the Bollinger B1 and B2 (the crew cab ute variant) will reportedly share showroom space with supercars from McLaren and Koenigsegg.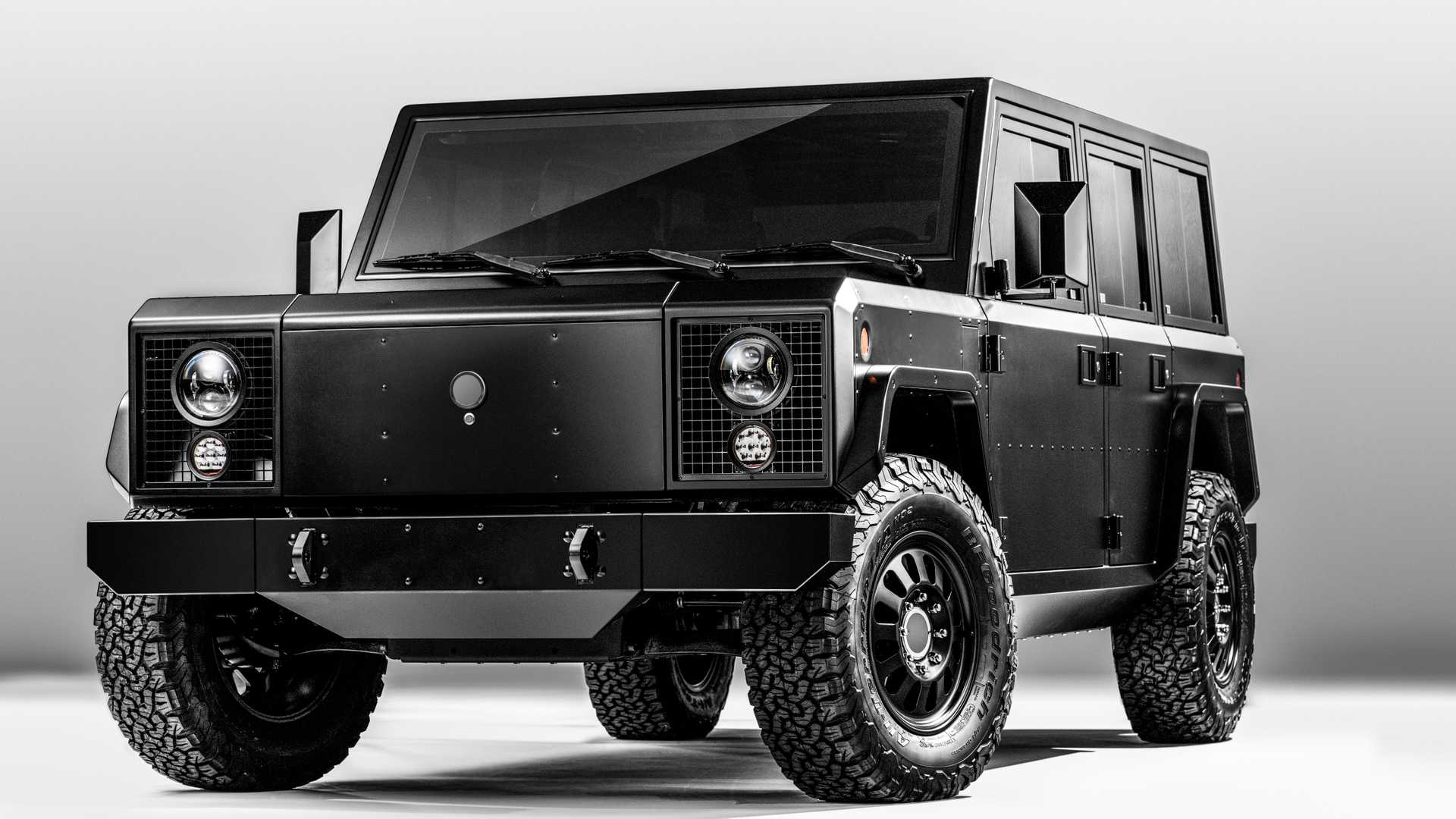 The second stop on the tour was at Continental Auto Group in Austin, Texas, which is an Infiniti, Mercedes-Benz and Subaru dealer.
The Bollinger dealer tour wasn't all work, with some time set aside for play at the Family Business Beer Company in Dripping Springs, TX. This company is owned by one of Bollinger's earliest reservation holders, Jensen Ackles, who was rewarded by having the B1 parked in a grove among picnic tables, with a back drop of live music, fresh tacos and tasty beers.
Bollinger says this two-state tour is just the beginning of its B1 introduction plans, with the vehicle soon to tour many other states so customers and fans around the US can get a good look at the new EV 4X4 in the metal. The next stops will be back in Bollinger's home state of California, then on to Washington and Florida.
While we we're unlikey to see the Bollinger B1 in Australia anytime soon, you can get a closer look at it in the attached video which showcases just how clean and simple the design of this upcoming electric 4X4 wagon is.