The new ARB Flinders Rooftop Tent is designed to provide a lightweight yet comfortable camping solution that's quick to set up and pack away.
According to ARB, with the new ARB Flinders Rooftop Tent "you're one fold away from a good night's sleep in a comfortable space that'll go wherever you and your 4WD take it!"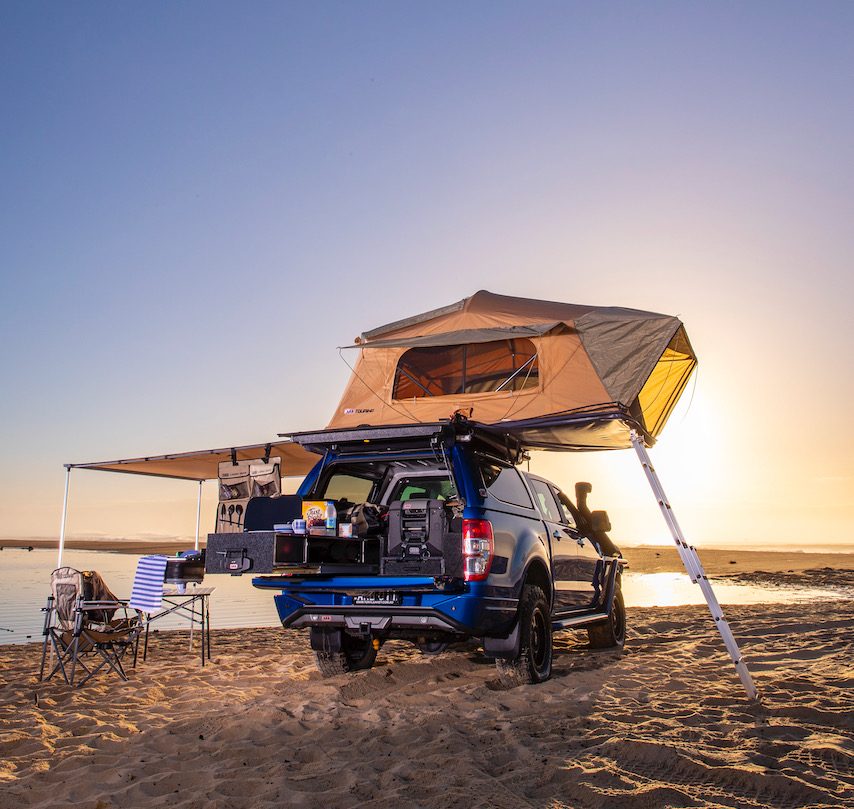 While the marketing blurb sounds appealing, it is the specs that really get us excited here at Unsealed 4X4. The Flinders weighs in at just 56kg, has a packed height of just 200mm (without the ladder), is made from tough 300gsm poly-cotton ripstop canvas, features a 420D oxford polyester fly for the sunroof and window awnings, and is packaged in a 600gsm heavy-duty PVC cover.
That low packed height has obvious benefits when it comes to fuel economy and touring range, and it is achieved in a very simple way; the ladder can be easily detached and stored elsewhere.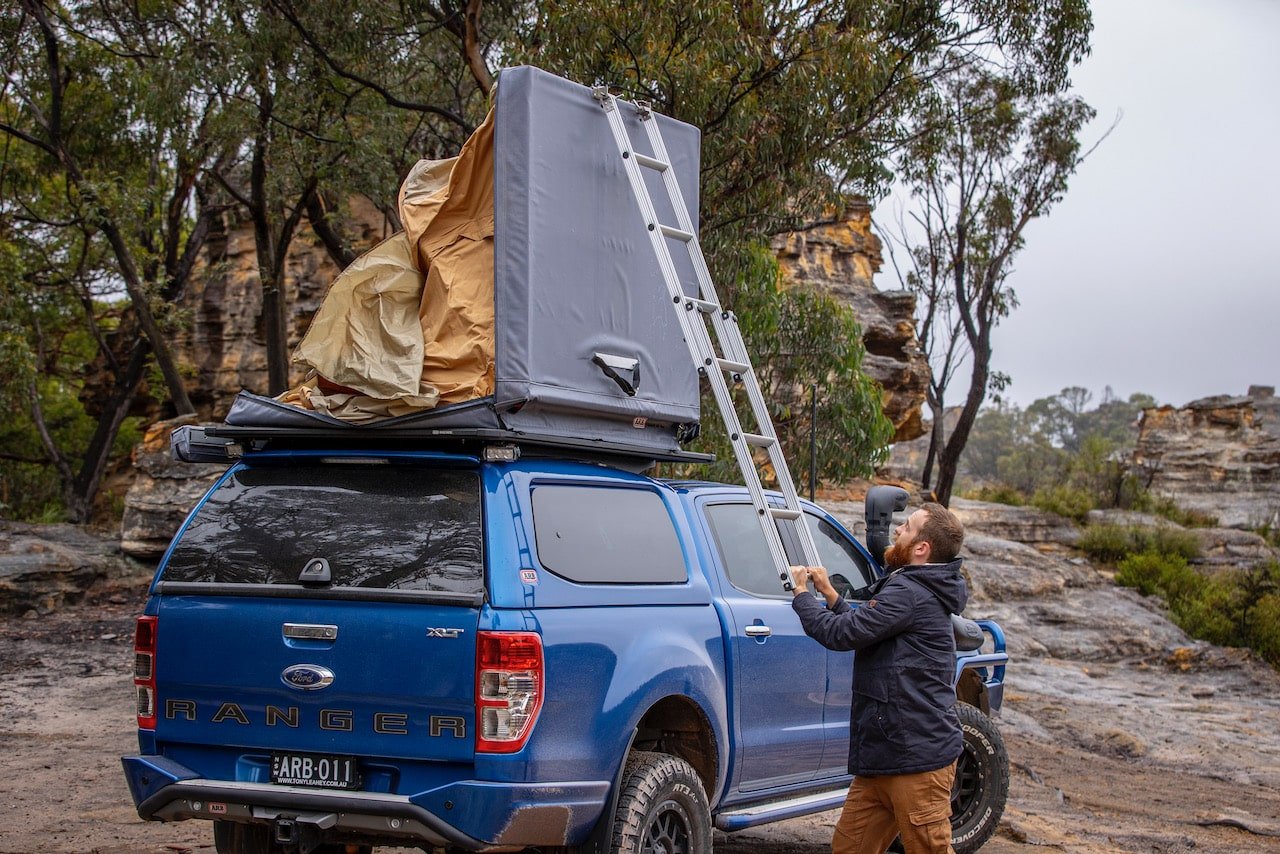 The Flinders tent features four windows including a large skylight window so you can stargaze throughout the night. The tent also has an all-weather ventilation port and a large doorway which can be left open for additional airflow. Each window has 420D insect screens and gutters on the zips to protect against inclement weather. 
A 50mm high-density foam mattress is standard and is designed with comfort in mind, while there's an in-built 12V light with USB connection for charging devices.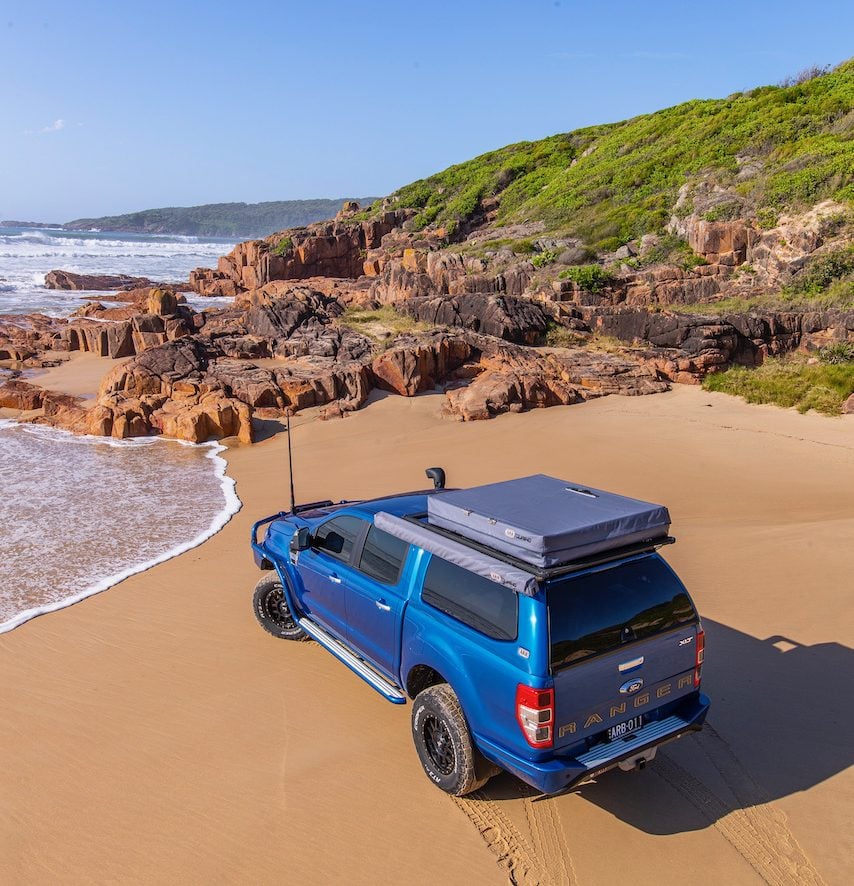 The spacious PVC cover has enough space to allow bedding to stay in the tent when packed up, while the telescopic ladder connects to the top of the PVC cover, or can be removed to transport inside the vehicle allowing for the lower overall profile. 
ARB says the Flinders tent is designed to sleep two adults (it measures 1400mm long x 2400mm wide x 1400mm high), and it is suitable for use in all weather conditions.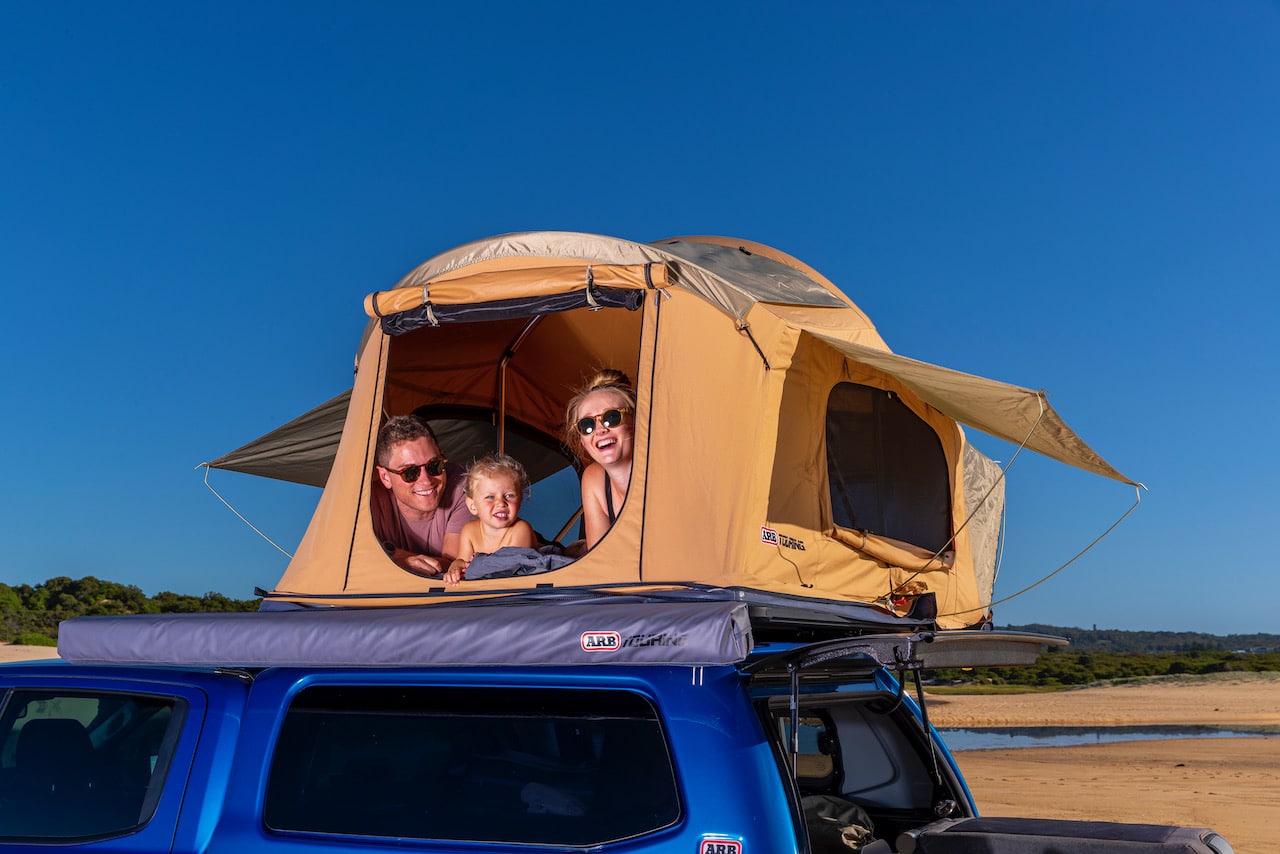 The ARB Flinders Rooftop Tent is $1599 (Australian East Coast Metro) and it is covered by a three-year warranty.
RRP: $1599 (Australian East Coast Metro)
Website: ARB