TJM has opened a new corporate store to service the Greater Perth region, located in the southern suburb of O'Connor.
The new TJM O'Connor store, and the adjoining Aeroklas Fitment Centre, can be found at 380 South Street, O'Connor, a busy main road that's easily accessible to passing traffic. The new corporate store joins fellow corporate locations TJM Wangara and TJM Kewdale in servicing the region.
"TJM O'Connor and our O'Connor Aeroklas Fitment Centre are a one-stop-shop for all kinds of 4X4 owners and off-road travellers," Matt Logan, Aeroklas Australia's Head of Customer Experience and Retail Strategy said.
A purpose-built and carefully chosen facility, TJM says the latest location is expertly outfitted to equip private, fleet and commercial vehicles with TJM, Aeroklas, Flexiglass and Bocar products.
The large 1500sq/m O'Connor site boasts a spacious 400sq/m combined TJM-Aeroklas showroom and a shared 1100sq/m workshop that will have a high capacity to equip adventurers with 4X4, touring and camping products, all in one location.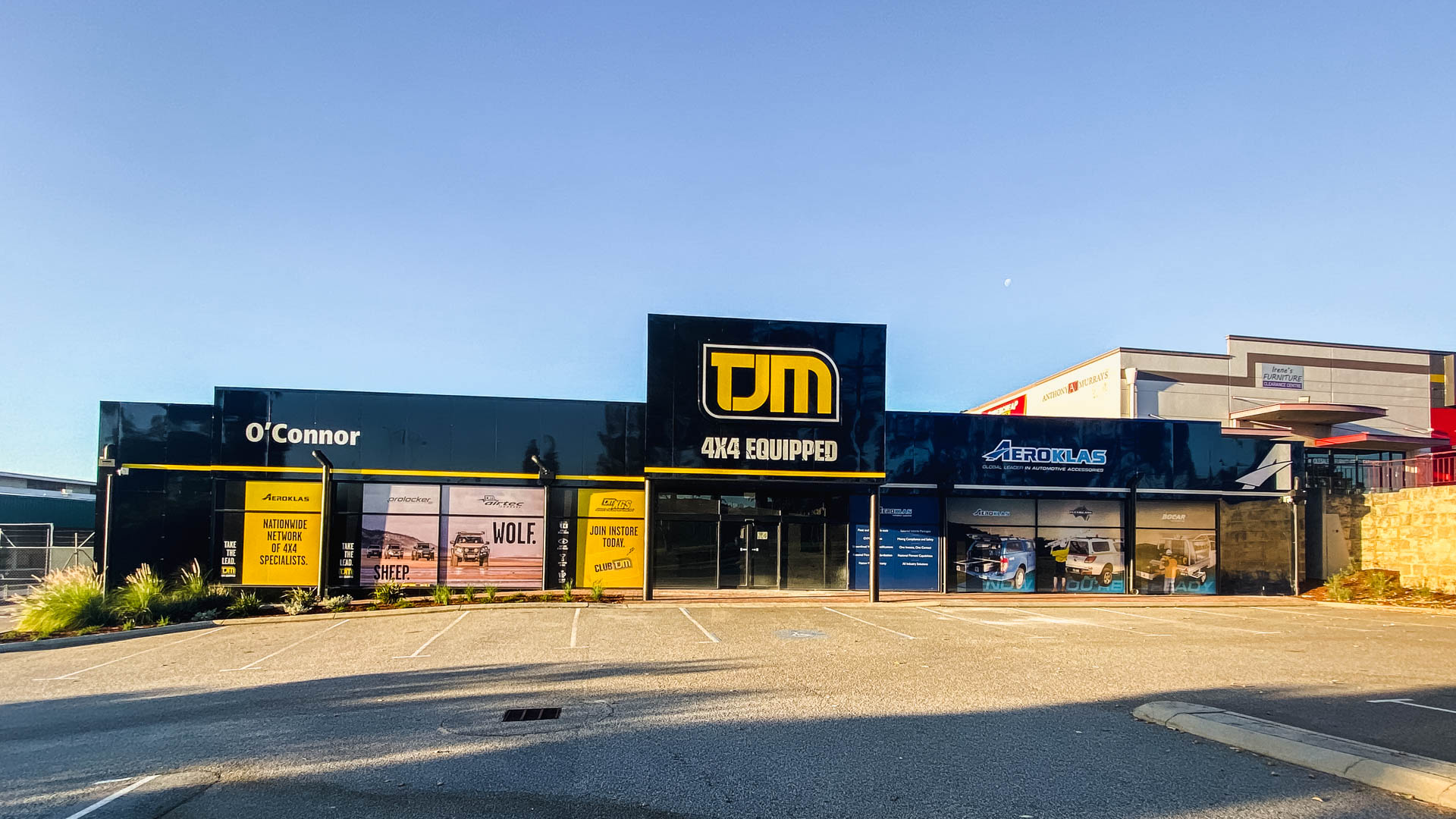 TJM specialises in fitted 4X4 accessories including vehicle protection, suspension, snorkels and more, as well as various camping and off-road touring products. TJM adds that its expert staff can also advise and carry out dual-battery fit-outs, installation of communications equipment, pre-trip inspections and general 4X4 accessory fitment. In addition, Aeroklas Fitment Centres boast a range of canopies, trays and other ute accessories and storage solutions.
You can contact the TJM O'Connor store on (08) 6268 3200 or just drop in at the new showroom at 380 South St, O'Connor. Hit the following link for a full list of TJM stores.