This new Jeep Gladiator GVM Upgrade solution from Pedders will make Gladiator owners smile.
It's no secret that the Jeep Gladiator has one of the smallest payloads of any dual-cab 4×4 ute on the market, which is why the new Pedders GVM Upgrade solution will make Gladiator owners smile.
In standard trim, the Gladiator Overland has a modest 527kg maximum payload while the Gladiator Rubicon doesn't fare much better with a 620kg maximum payload. Load up with a few passengers and a full tank of fuel and that means you can only throw a couple of hundred kilos in the back of the Gladiator before you exceed GVM.
The Pedders GVM Upgrade boosts Gladiator Overland payload by 316kg to 843kg, and Gladiator Rubicon payload by 135kg to 755kg. With the kit fitted, GVM is up to 3050kg (from 2631kg for Overland and from 2835kg for Rubicon).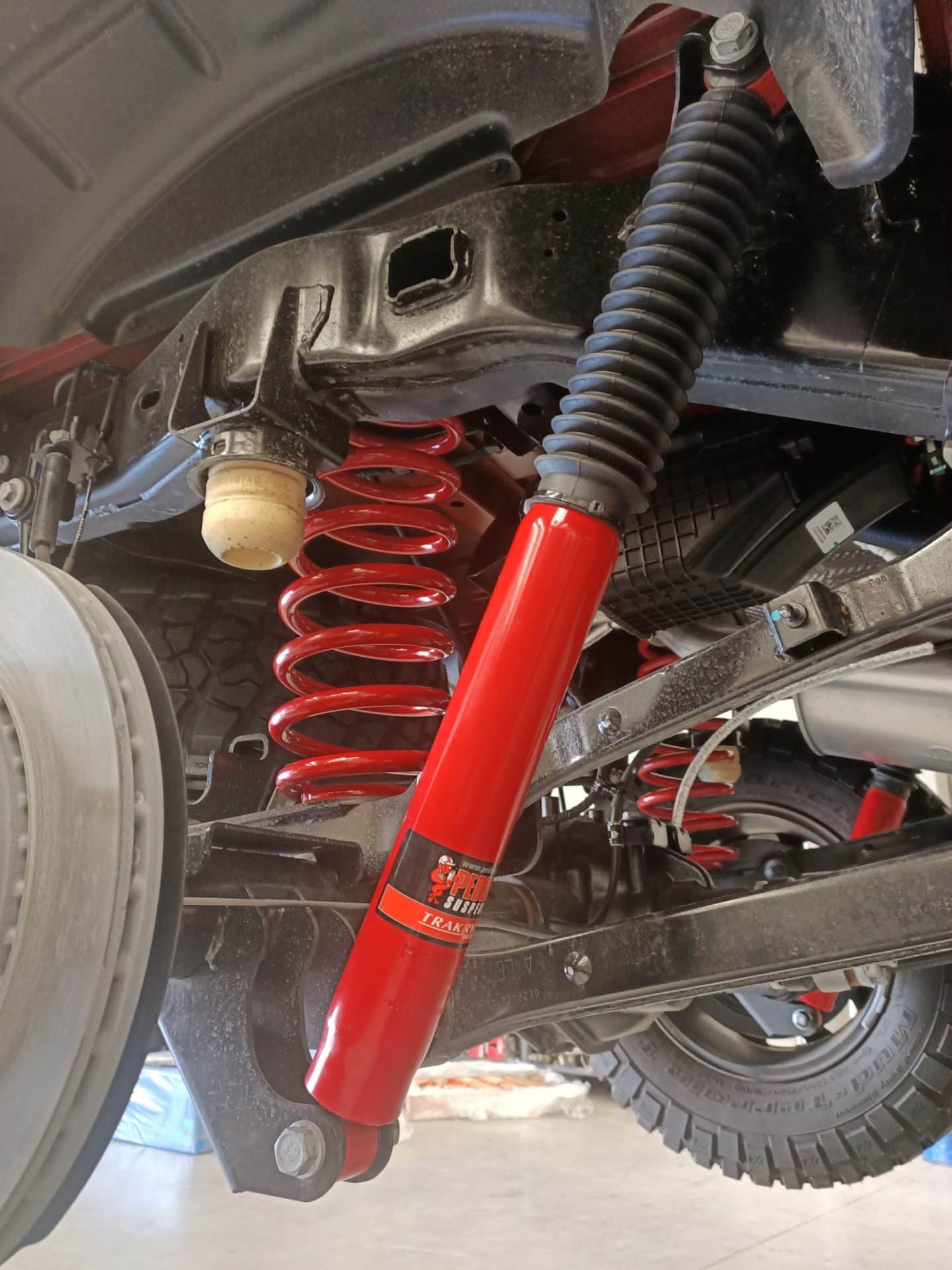 The GVM Upgrade kit includes front and rear TrakRyder coil springs and foam cell shock absorbers, along with certification that allows the vehicle to be registered with the higher GVM in all states of Australia. It should be noted that federal certification is only applicable to new, previously unregistered vehicles (vehicles that have already been registered will need to be certified on a state level).
Pedders says the GVM Upgrade is covered by a five-year/100,000km nationwide warranty and it has a network of more than 120 dealers across the country.
RRP: $2794 (installed and wheel aligned)
Website: www.pedders.com.au