Suzuki Australia has confirmed the introduction of the new 'Jimny Lite' for the Australian Market from August 2021.
The current Suzuki Jimny made its Australian debut in January 2019, launching with one variant available in both manual and automatic transmissions. The Japanese car manufacturer has now confirmed an additional variant to the line-up, the Jimny Lite, is on its way to our shores.
According to Suzuki, the Jimny Lite will feature the same performance and engine specifications as the current Jimny however the Jimny Lite will be a sort of 'no-frills' version being made available in manual transmission only.
The Jimny Lite will ride on standard 15″ steel wheels and will feature plastic textured side mirror covers, halogen projector headlights without standard fog lamps as the only externally visible differences to the Jimny already on our roads.
Gone is the Infotainment system of the current model Jimny. Instead, the Jimny Lite's interior will hark back to the 'good old days' with an in-dash Radio / CD player fitted in its place. I don't know about you guys but I got rid of my CD collection 5 years ago. Fortunately, this system does have Bluetooth connectivity, so you will still be able to make hands free phone calls and stream music from your smart device. Air conditioning remains a standard fitment with manually operated climate control.
Michael Pachota, Suzuki's General Manager, Automotive said "We're giving people what they want – more Jimny's! With demand continuously increasing for this model we are so pleased to be able to add another variant in the line-up and continue to grow our Jimny community with this incremental supply opportunity."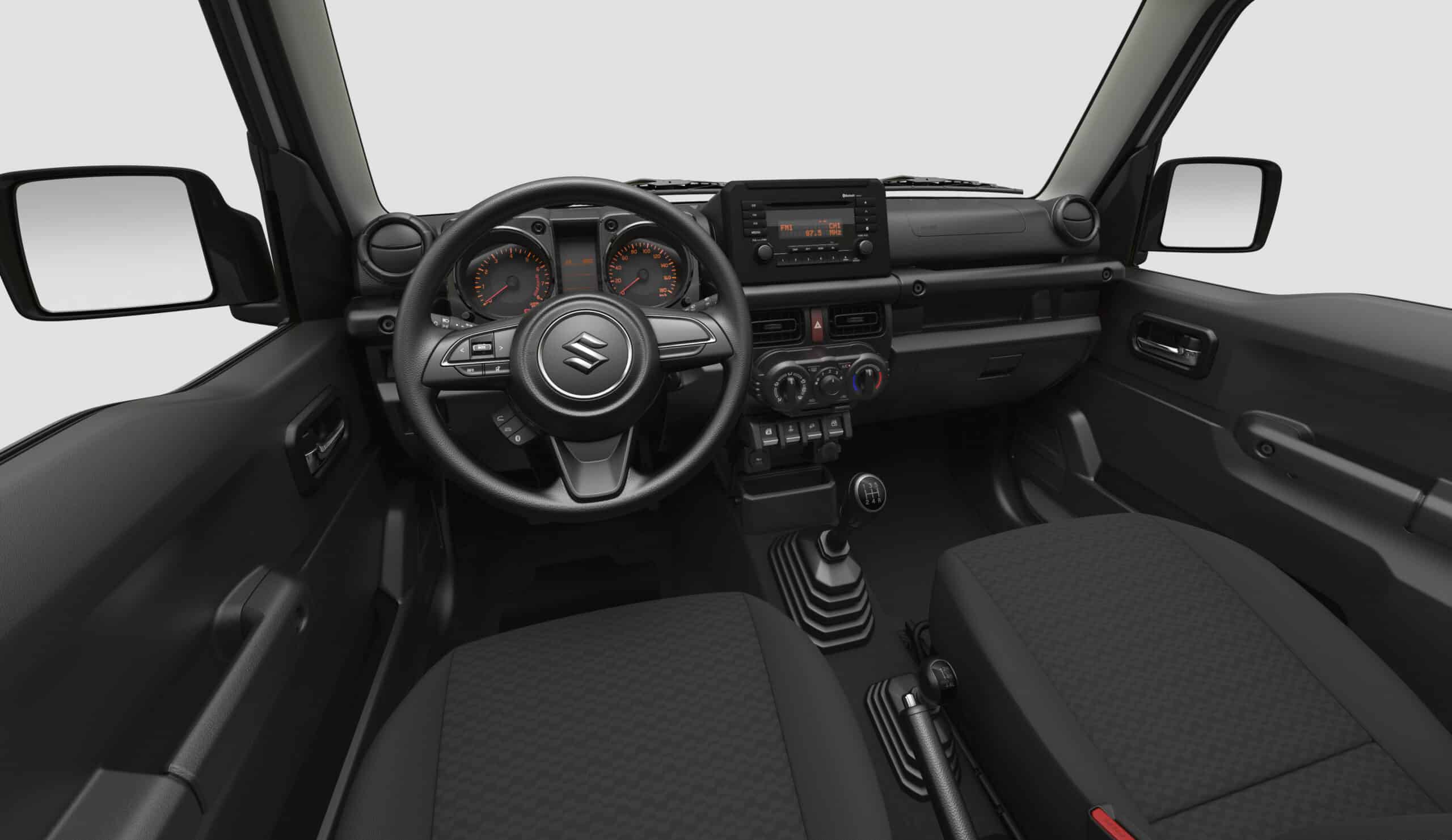 "We will also maintain the fair allocation process based on customer orders with a queue system as we have done with the current Jimny in 2021, making sure the next order in the queue gets the next car to hit Australian soil, every time" said Pachota.
Jimny Lite suggested retail pricing will be announced on 1st August 2021 which will also be the official release date for sale. Given the current model with manual transmission retails for around the $26,000 mark, a reasonable estimate for the Lite would be in the $22,000 to $23,000 mark.
A dedicated page on suzuki.com.au with more information on the Jimny Lite will be live on July 1st, 2021.
Related Vehicle News: 5 Door Suzuki Jimny – Specs 'leaked'