TJM has just launched the Outback bull bar, Rear Step Tow Bar and modular sidebars to suit the new Mazda BT-50 lineup
Coming off the back of their announcement late last year that they were pressing hard into releasing accessories for the new Mazda BT-50, TJM has just launched its new Outback bull bar, Rear Step Tow Bar and modular sidebars. The Outback bull bar has been long awaited for the new BT-50 which shares the same platform as the all-new Isuzu D-MAX that was launched recently.
The new bar features 63mm tubing, rolled cato straps, and a multi-fold channel that's been strategically pressed and folded to maximise the new bars impact strength. The new bar is made entirely from steel and has been built to be winch compatible. The winch frame for the bar also includes a pair of 8000kg rated recovery points as well, for use recovering a mate.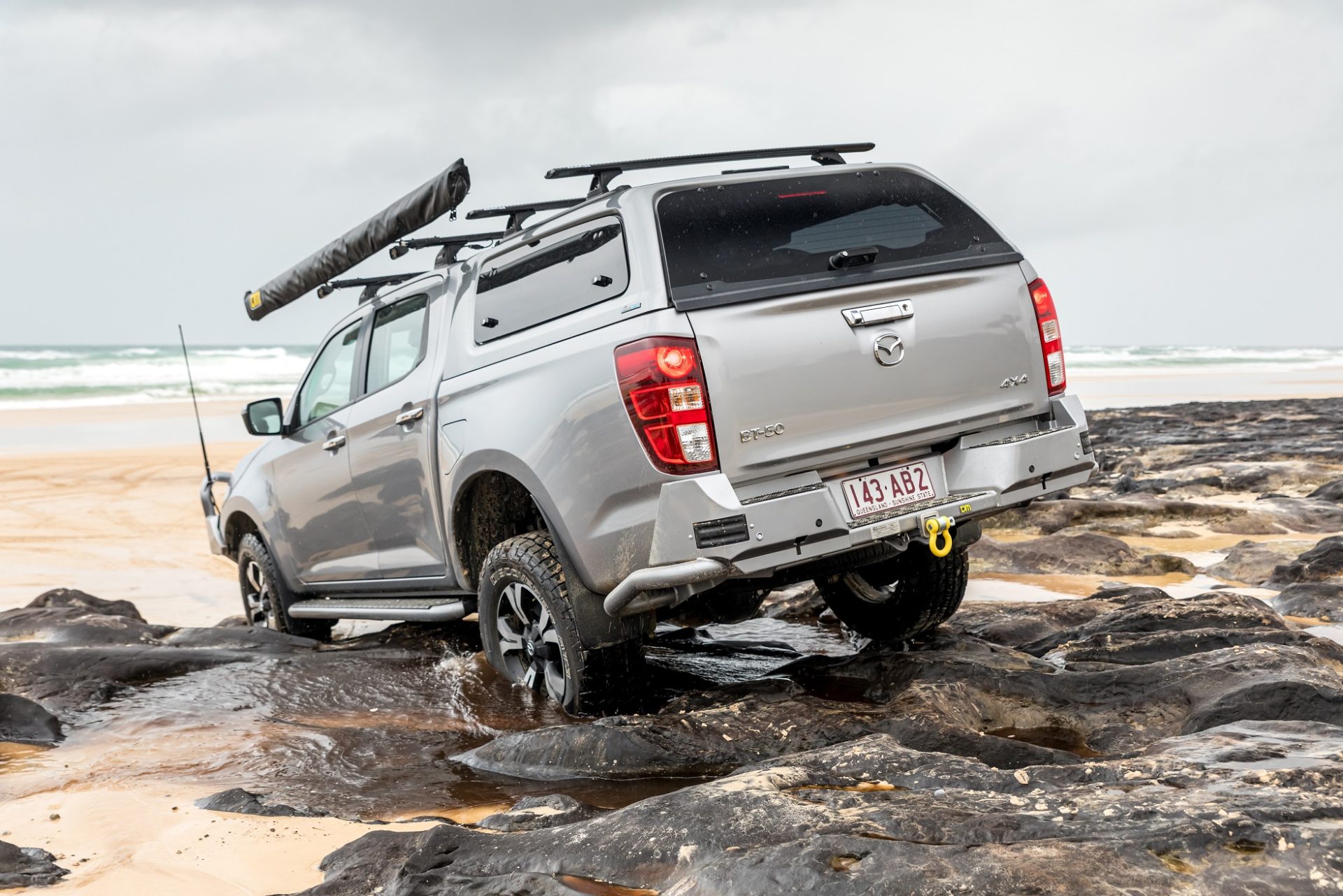 The new TJM Rear Step Tow Bars, which are scheduled to go on sale in early March 2021, adds protection to the sides and sills of the BT-50, carrying over the same 63mm steel tube. This has been mated with alloy treadplate and includes T-slots for recovery jack points, and meets Heavy Duty Class 4 tow bar standards so you can tow heavier trailers, such as campers and caravans without issue.
TJM has also gone on to indicate that even more options will be available for the new Mazda BT-50 offering more products for those who have purchased the new Mazda BT-50.
The current range for the new Mazda BT-50 available to order in-store now includes:
TJM Outback bull bar
TJM Side Bars and TJM Side Steps
TJM Underbody Guards
TJM Rear Step Tow Bar (arriving early March)
XGS Suspension
Aeroklas Stylish Canopy
Aeroklas Ute Bed Liner
Aeroklas Roof Racks
Aeroklas Drawers
For more information, see www.tjm.com.au