Uniden Australia has just announced its latest handheld UHF device, the UH825 series, which, they tell Unsealed 4×4, has been built for rugged conditions. It is also said to offer enhanced features to cater for lifestyle enthusiasts, off-road adventurers, and thrill seekers beyond the ordinary.
What's the story?
The UH825 series is an upgrade from its predecessor: the UH820 series. Incorporating an impressive 2-watt maximum TX output power, the UH825 ensures clear communication over claimed distances of up to 13km. Battery-wise, there's a long-life 2000mAh lithium-ion battery. This should deliver up to 23 hours of usage, ensuring users are always connected throughout their adventures.
Charging power
Uniden has cleverly integrated USB-C charging into the UH825 series. Ensuring rapid and convenient charging. Given the ubiquity of the USB-C cable, you're likely to find one easily wherever you are, whether you're borrowing from someone or searching around.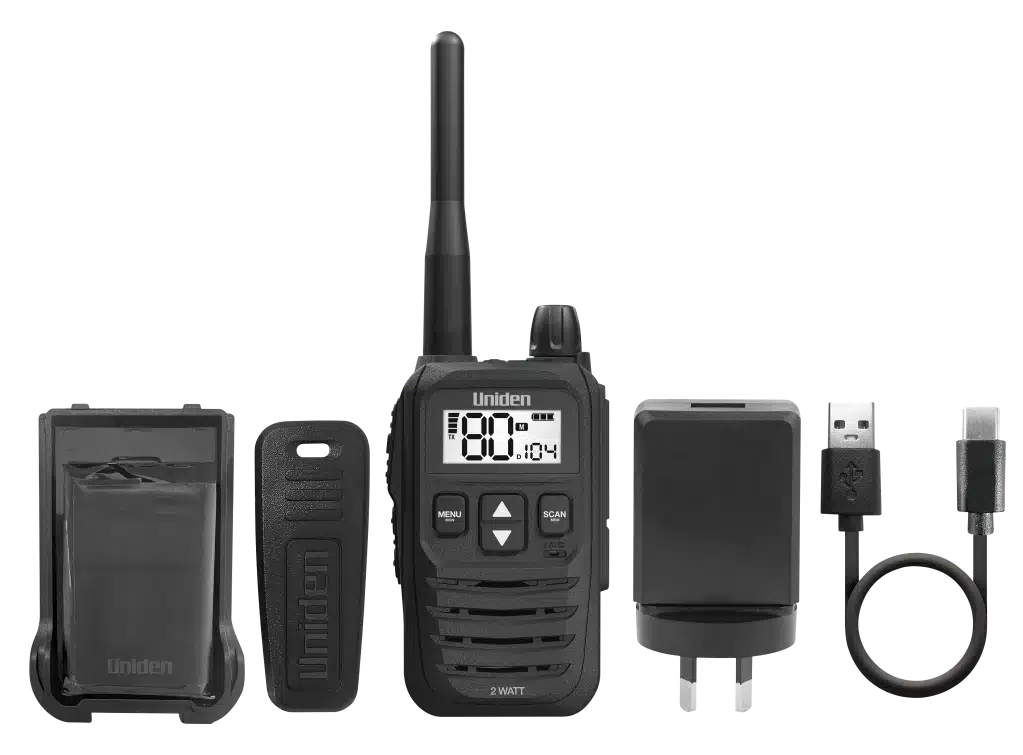 UHF features
With 80 UHF channels, users are assured of uninterrupted communication, even in the most isolated terrains. Beyond its reliability, the radio is designed to be durable and is backed by a three-year warranty.
Advanced features like Master Scan® technology that lets a group of users seamlessly communicate on not just one channel but a group of channels, voice enhancer, smart key allocation, and rapid scan refine the user experience, ensuring clarity and efficiency in every transmission. The range extender (duplex) capability can amplify the range, while the VOX hands-free feature offers ease of communication even when your hands are occupied.
The digital coded squelch (DCS) and interference eliminator (CTCCS) ensure clear channels with no unwanted disturbances. With its backlit large LCD display, users can navigate with ease, even in low-light conditions. Other user-friendly features include open scan, group scan, auto battery save, instant channel programming and recall, five call tones, and keypad lock.
The smart key feature lets users toggle seamlessly between various functions like voice enhancer, noise reduction circuit (NRC), priority channel (PRI), and CALL, tailoring the device to the user's exact requirements.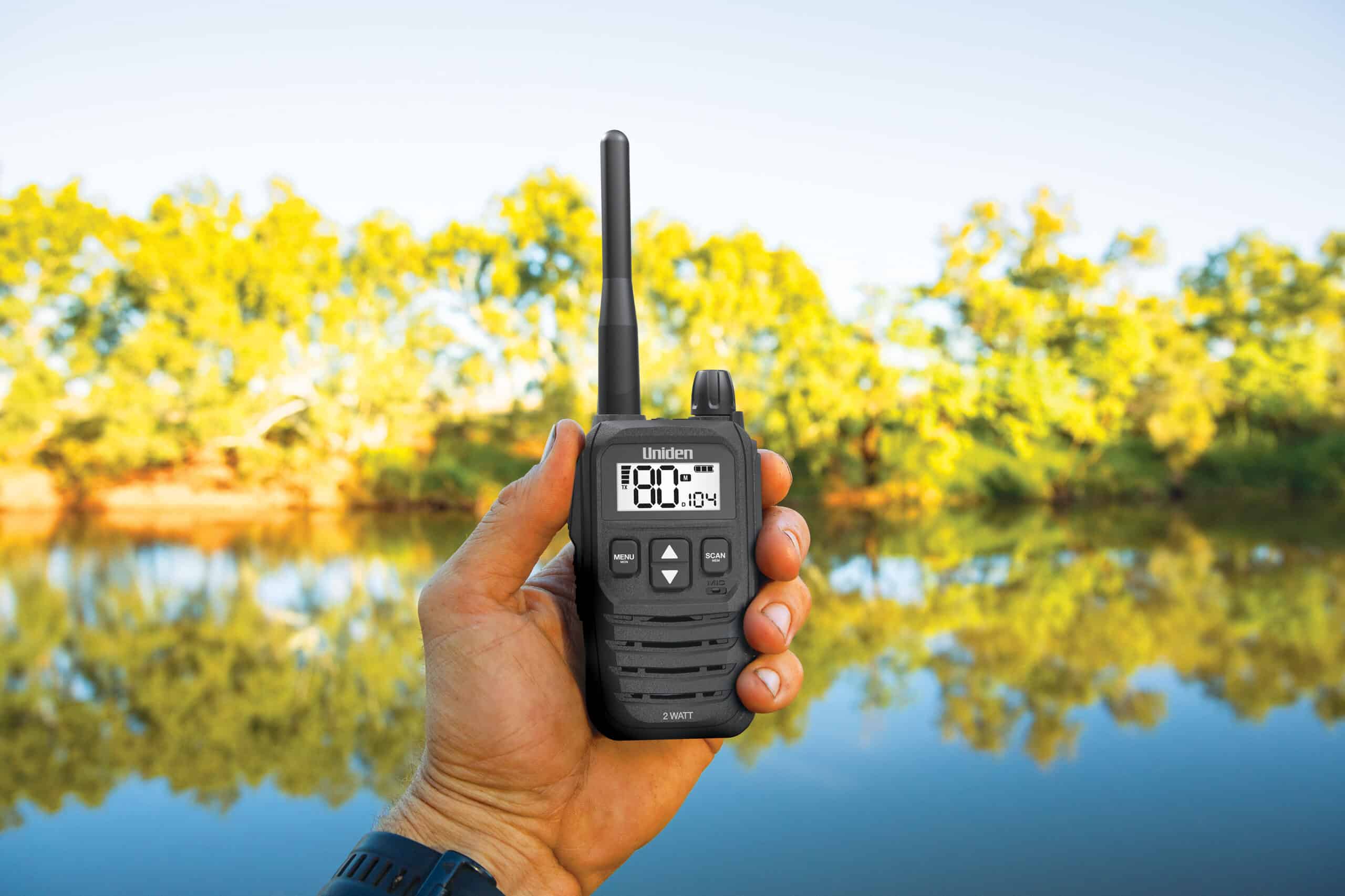 Copy that 
Brad Hales, national marketing manager, Uniden, said, "Our customers are at the heart of our innovation process. The UH825 series is our answer to their evolving needs, delivering top-tier technology that doesn't compromise on durability or functionality."
What's inside the box?
The UH825-2TP Tradies Pack comes with:
2x UH825 UHF radios
2x lithium batteries (2000mAh)
Essential accessories including antennas, belt clips, USB-C charge cable, a dual drop-in charge cradle, AC adaptor for charging, DC cig-lead adaptor, speaker mics, earpiece mics, and a sturdy hard carry case.
For those who need just one unit
The UH825 pack includes:
1x UH825 UHF Radio
1x lithium battery (2000mAH)
An antenna, belt clip, and a USB-C charge cable
Tell 'em the price?
The Uniden UH825 has an RRP of $129.95 and the Uniden UH825-2TP has an RRP of $279.95.